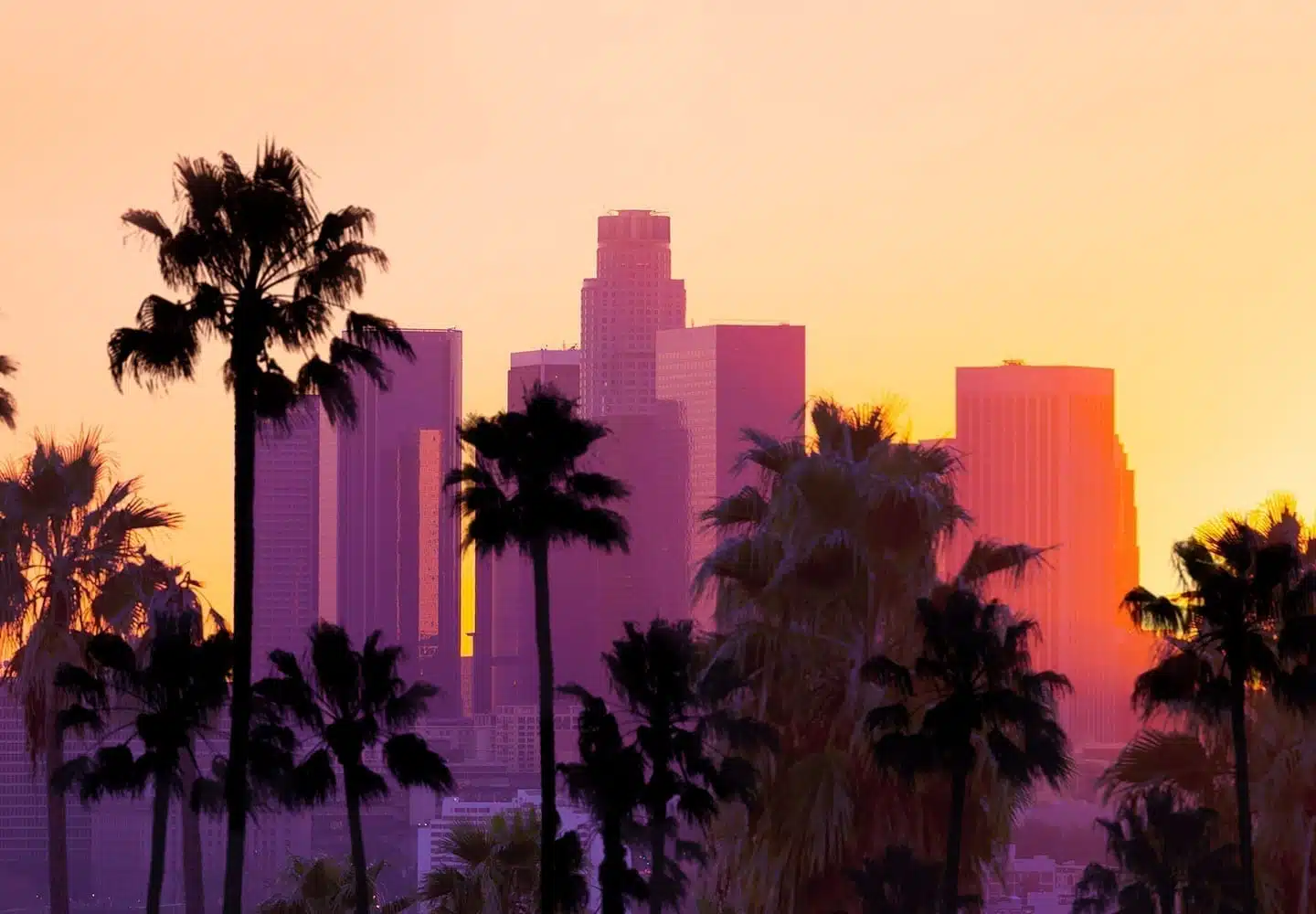 L.A. Living on a Budget: Cheapest Places To Live in Los Angeles
When you move to L.A., a few things may surprise you: The golden light! That horrible traffic! The incredible weather! Oh, and … everything seems more expensive than where you're from. It's not your imagination: The cost of living in L.A. is 51% higher than the national average. Yikes! That said, L.A. living on a budget IS possible, if you're diligent and willing to take the time to learn how. In this guide, we'll give you some of our best tips for how to save money in L.A. as well as share with you some of our favorite, cheapest places to live in Los Angeles.
Cost of living in Los Angeles
So how much does it cost to live in L.A.? That depends on your preferences. However, you'll certainly find that living in L.A. is more expensive than living in most other U.S. cities (barring perhaps a couple of the biggies, like New York or San Francisco), with much of that difference attributed to housing and entertainment costs (housing is a whopping 140% higher than the national average!). But while costs are higher overall, they vary widely, depending on where you choose to live, how you get around, and your lifestyle. Here are some key cost trends, plus a great tool to help you estimate your living expenses in L.A.:
What to Expect
If you're moving from a smaller city, you can expect that, in addition to housing, the price of most things — from gas to movie tickets to healthcare — will be more than you're used to. Even compared to the state's averages, Los Angeles is 8% more expensive.
The Cost of Renting
We get it: Purchasing a house in L.A. may not be top of mind. After all, the average home value in Los Angeles is $922,500, according to Zillow. It's totally cool to join the other 63% of households in the area and rent instead. According to RentCafe, the average rent in Los Angeles is around $2,775 per month (the average apartment size is 788 square feet). Rent averages vary greatly by neighborhood, however, with rent in the cheapest areas in L.A. going for around $1,700 per month, and more desirable beachfront locales renting at more than $4,800 per month!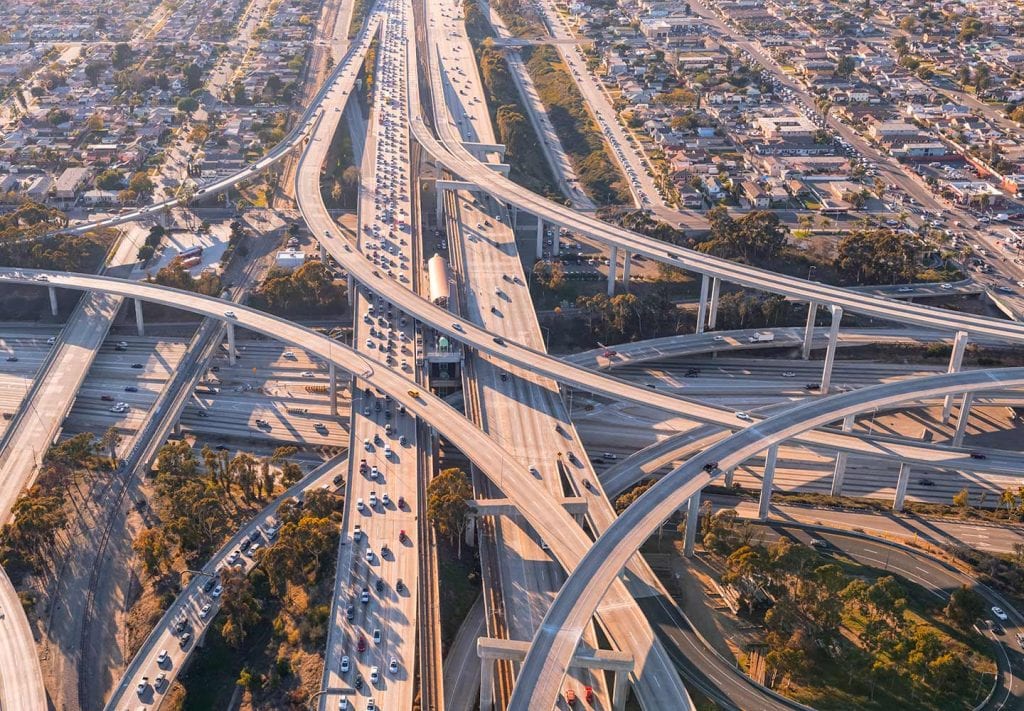 Transportation Costs
In Los Angeles, the costs of car ownership can feel unavoidable. With gas prices high — more than $4.50 a gallon in January 2023 — that means you'll also be shelling out more for that daily drive.
Entertainment Costs
A movie ticket can cost you upward of $30, depending on the theater and screening type, and a cocktail will likely run you at least $10 or $15.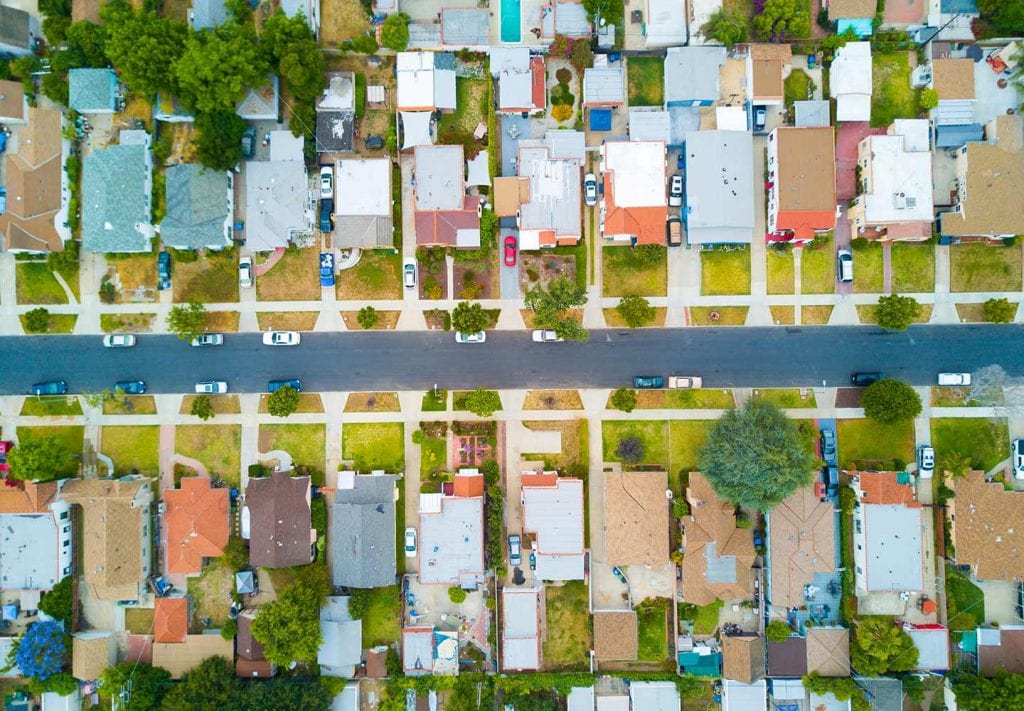 Saving money in Los Angeles
Okay, now that we've gotten the nasty numbers out of the way, let's move on to the good stuff. Here are some ways to save a little moolah while you're living it up in LaLa Land.
Choose Your Neighborhood Wisely
The most critical factor in your budget in Los Angeles is going to be your cost of housing. Right off the bat, you can save a lot of cash by choosing to live in a neighborhood that's less expensive (see our list of more affordable neighborhoods in Los Angeles below). You don't have to live out in the middle of nowhere if you want to save money — you just need to find a 'hood that's still up and coming, as opposed to one that's already arrived as a trendy hotspot or an exclusive beach community.
Consider Roommates
Next to choosing an affordable neighborhood, opting to live with a roommate or two is one of the best things you can do for your budget in L.A. While living alone may be your preference, imagine what you could save (or what else you could do with your money) if you were able to split your housing costs in half or even by a third! Cost per room goes down the more rooms you add to an apartment, meaning you'll quickly save cash by sharing a place along with splitting rent and utility costs with some roomies.
Save on Moving Costs
Whether you're moving locally, long-distance, or from another city in California, you can save a bundle on moving expenses when you know your options. The three main methods of moving are with a full-service moving company (most expensive), DIY with a rental truck (most labor-intensive), or with a PODS portable moving container (most flexible). You can compare moving with PODS to traditional moving companies or rental trucks to see which option is best for your move.
Average Moving Costs* for Moves to L.A.

Local (Pasadena to Los Angeles)
Moving Distance: 10 miles
Full-Service Movers: $799 – $2,321
PODS (1-month storage included): $529 – $778
Rental Truck (plus fuel costs): $49 – $122

San Francisco to Los Angeles
Moving Distance: 381 miles
Full-Service Movers: $2,083 – $5,375
PODS (1-month storage included): $1,842 – $2,600
Rental Truck (plus fuel costs): $630 – $972

Nashville to Los Angeles
Moving Distance: 2,005 miles
Full-Service Movers: $3,633 – $7,899
PODS (1-month storage included): $2,870 – $4,051
Rental Truck (plus fuel costs): $1,580 – $2,282

*Based on estimates from PODS and MoveBuddha for a 2-3 bedroom household (800-1,200 sf). Costs don't include insurance or taxes. Prices will vary based on specific locations, dates, size of household to be moved, and available discounts. For a detailed quote, visit PODS.com (local moves only) or call 877-350-7637.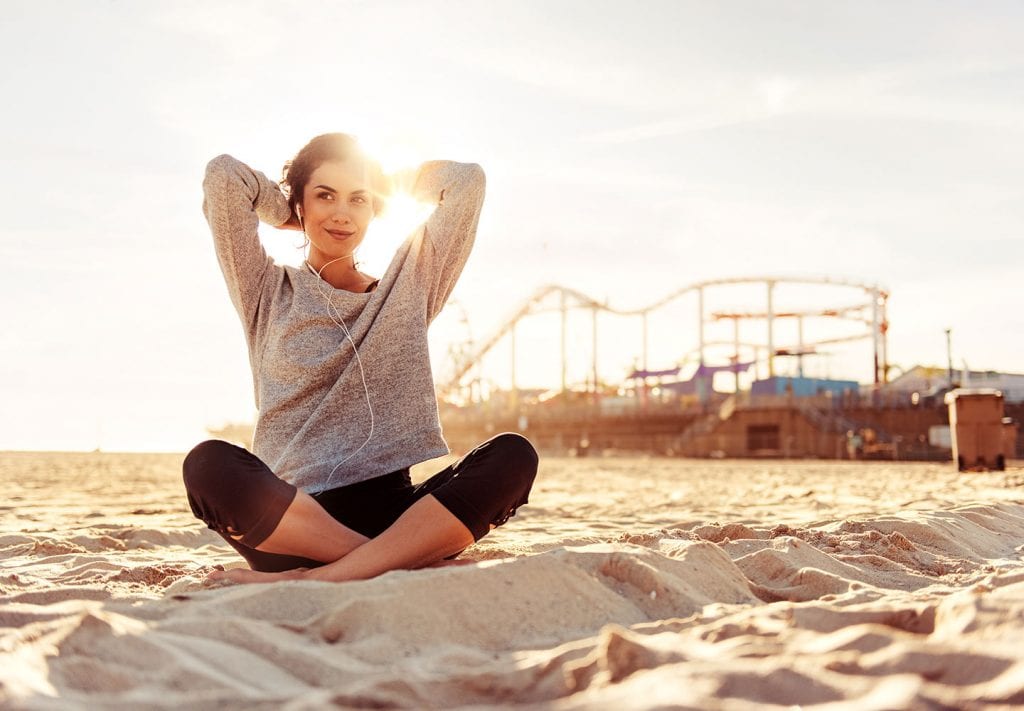 Rethink the Gym
In a place like L.A., where you might be hitting the beach more often than usual, maintaining your physique might be on your mind more than usual. But that doesn't mean you need to shell out for a pricey boutique gym membership! Aside from the beach, with its lovely running trails and swimming options, L.A. is surrounded by mountainous parks and wilderness that feature hiking trails and other free ways to stay in great shape. Why stay inside to work out when you could take a hike in Laurel Canyon? The view is infinitely better and your wallet will thank you.
Get Smart About Your Transportation Costs
That means doing the math on whether it makes more sense to take public transit or drive for your commute by factoring in costs for car ownership, insurance, and gas. While Los Angeles public transit is not exactly universally beloved by residents, if you live in a well-connected neighborhood (or at least one that's accessible via transit to your place of work), the bus or train might be the most cost-effective option. Though you may pay with your time spent in transit, you can use it to catch up with your friends, read, or work. Consider, however, that sometimes transit simply won't be worth the extra hassle compared to commuting, particularly if you live in an area where it would require several transfers to get to work. Live really close to your job? Try biking, which will double as exercise time!
Search for Affordable Entertainment Options
One of the great things about L.A. is that there are free things to do all around you. Go to the beach! Take a hike! Simply walk around the farmer's market and listen to bands play. There's also a full calendar of free or low-cost festivals and events happening around the city for you to enjoy. Watch for discount nights at movie theaters, free movies in the park, or specials at comedy clubs. And if you like to go out with friends, choose a restaurant with a happy hour, so you can save a few bucks on a cocktail or food order.
Be a Wise Grocery Shopper
All grocery stores are not created equal! Take the time over your first few weeks in L.A. to get the lay of the land in the grocery aisles at various stores near you. Trader Joe's and Aldi are well known for their affordable prices and healthy options. Figuring out who has the best deals on produce, meat, dry goods, and dairy can save you big time in the long run. The number one thing to avoid? Convenience. Don't just buy everything at the nearest upscale grocer just because it's convenient.
Use your Skills and Be Willing to Accept Small Odd Jobs
When you're new to the city, it can be a real struggle to make ends meet. If you're in a place where you could use extra income to pay your expenses, consider using apps like TaskRabbit, Fiverr, or GigWalk to find odd jobs or tasks you can do in your city or even from home. While it may only mean a little bit at a time, lots of little jobs can lead to big results! You can also consider offering your skills (handyman work, graphic design, copyediting, etc.) on social media and asking if anyone in your network knows someone who could use help.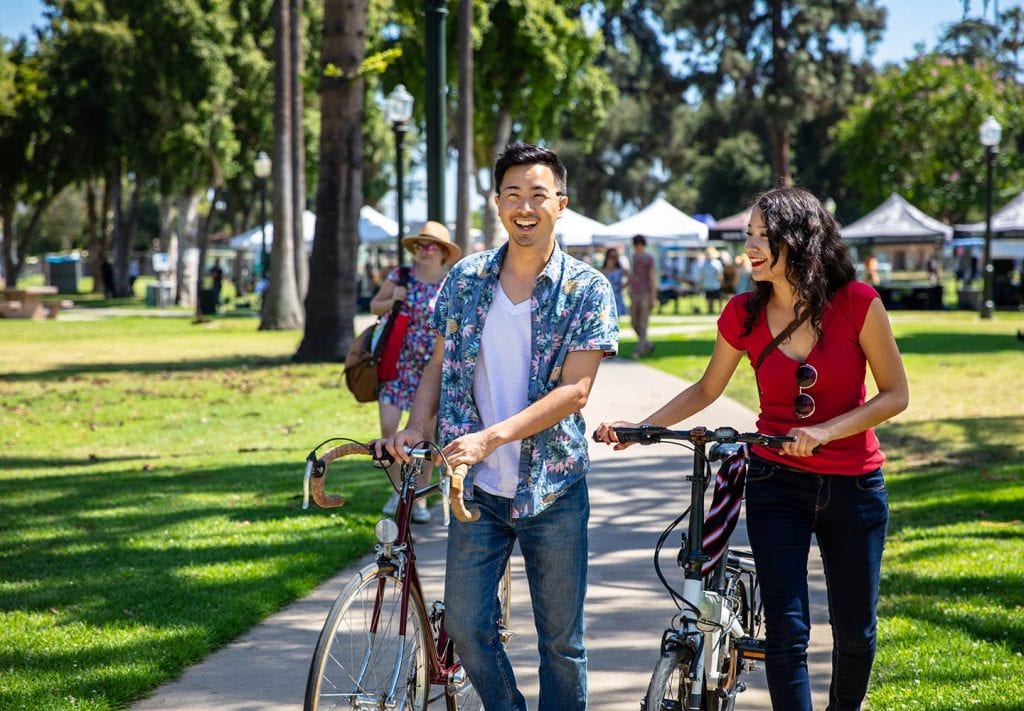 Cheapest places to live in Los Angeles
Looking for a cheap apartment in Los Angeles? Finding a neighborhood that fits your budget is an essential part of finding the right place for you. Haven't started apartment shopping around specific areas yet? Check out our Los Angeles neighborhood guide and our list of cheapest places to live in L.A. below. Remember, it's all relative! And if your heart is set on a pricier place, prepare to find some roommates.
Northeast L.A.
NELA features a number of neighborhoods that have easy access to the rest of the city but boast lower rents than much of West L.A. (the closer you get to the beach, the more you'll be paying). Eagle Rock, Glassell Park, and Highland Park have average rents around $2,000 per month ($2,083, $2,075, and $1,926, respectively) and offer great parks and things to do. In fact, these neighborhoods are worth checking out, whether or not you need to save money.
Echo Park
Located very near Downtown L.A., Echo Park has the benefit of still being up and coming (as in, hasn't yet gone and went to skyrocketed rents). With a beautiful park and lake anchoring the neighborhood, it is still possible to find a 1-bedroom for around $1,500 (a deal in this part of Los Angeles) — though average rent in Echo Park is $2,510.
Parts of the San Fernando Valley
Median sold price: $921,964
Average rent: Varies
We know what you're thinking. "Really? Is the Valley cheaper than L.A.?" Sure, the Valley features some of the area's most expensive and exclusive areas — like Hidden Hills and Calabasas (both home to many celebrities) — but it also contains many smaller and more affordable towns, like Panorama City (where average monthly rent is $1,790). This area is definitely worth exploring to help find an affordable apartment in Los Angeles.
Q: Where is the cheapest rent in Los Angeles?
A: If you're strictly looking at numbers, RentCafe lists Winnetka, Vermont Knolls, and Vermont Vista as places with average monthly rent below $1,700. It's important to research a neighborhood and ensure it's the right fit for you before signing on the dotted line, though. At the end of the day, you want to be in an affordable rental in an area that you're proud to call home.
Living in L.A. on a budget is possible!
Will it take a little extra time and effort? Yes. But choosing your neighborhood wisely, being frugal with your entertainment choices, and living with roommates can all help you keep your bank account in check while you live in Los Angeles.
Looking for more advice on moving to L.A.? Check out our guide to finding an apartment in Los Angeles and other helpful tips on the PODS Blog to help get you started.
Get a Quote
Choose the service you need
Comments
Leave a Comment
Your email address will not be published. Required fields are marked *