Maybe you've heard of climate-controlled storage and you aren't quite sure what to expect. How does it work? Do you need it, or are your stored items already safe? Read on as we introduce you to what climate-controlled storage is and how to decide whether it's something you need.
What is climate-controlled storage?
True climate-controlled storage refers to the regulation of both temperature and humidity in a storage space. While there isn't an official standard for climate control in the storage industry, generally the temperature of climate-controlled storage is kept between 55° and 78° F with humidity levels no higher than 55%. On the other hand, temperature-controlled storage means (as the name suggests) only temperature is regulated. Climate-controlled storage facilities are equipped with a dehumidifier as well as HVAC systems.
Why might I need climate-controlled storage?
Many people don't need climate-controlled storage, but you might! The most common uses for climate-controlled storage are for valuable items including fine art, delicate or antique fabrics, paper items like books and periodicals, electronics, discs, records, and antique wood furniture. Bear in mind, though, that while humidity levels in climate-controlled storage units generally stay at 55%, some paper items and certain metals would be better off stored at an even lower humidity level. Typical climate-controlled storage doesn't guarantee your items will be protected, so it's best to do some research on specific items you might be concerned about.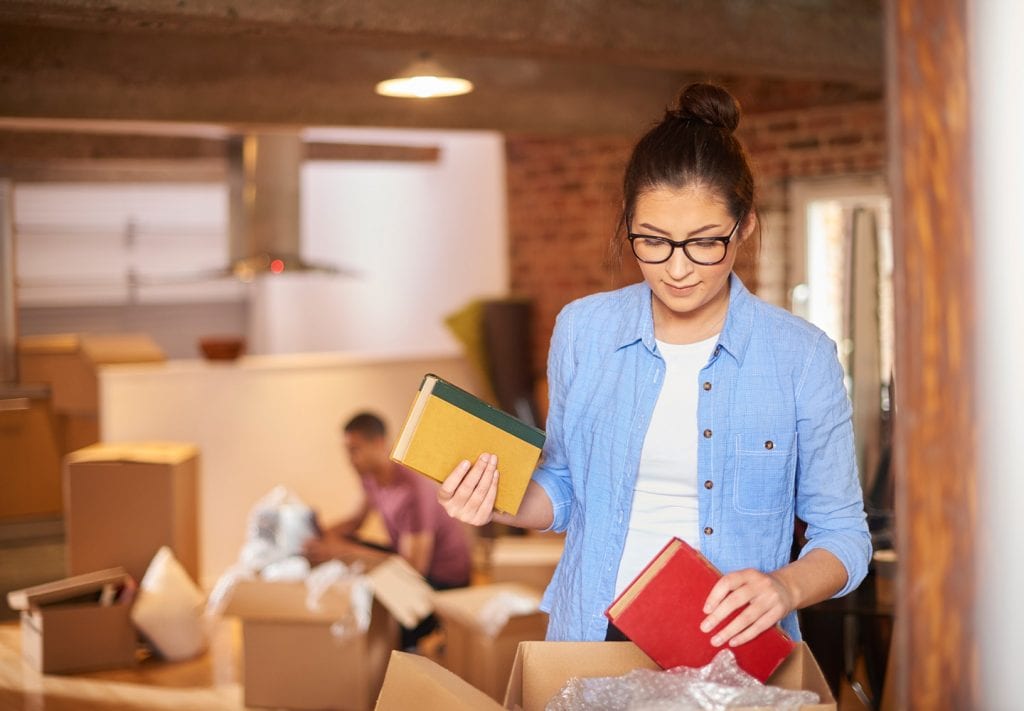 What do you mean by "true climate-controlled storage"?
The popularity of climate-controlled storage is growing, but there are no industry standards around the use of the phrase "climate-controlled storage" or any regulation. Unfortunately, many storage facilities advertise "climate-controlled" units, but their efforts to control climate and temperature may be limited to running a fan in their facilities (no joke!). Other companies may boast that they offer "ventilation," but this can mean different things to different companies. One moving company we know of stores their customers' items in wire cages, leaving their items exposed to dirt, mold spores, and pests. Yet they advertise this as a benefit, calling it ventilated storage. As long as your items are 100% dry and free of mold before you put them into storage, ventilated storage shouldn't be necessary. If you are seriously considering climate-controlled storage, be sure to ask facilities for their specific temperature and climate standards and what they do to ensure they stay within these guidelines. If possible, you should get this information in writing.
Are there other things I should think about?
Naturally! Even when a storage unit is advertised legitimately as climate-controlled, storage center owners may not be legally responsible for damage to your items. Read your storage lease agreement carefully! You are likely to find a statement that says although the storage facility makes reasonable efforts to avoid temperature extremes, they are not responsible for damaged items.
Aside from asking your storage company lots of questions, the single most important thing you can do to ensure your items are protected from mold and mildew would be to carefully inspect your storage unit, along with every single item you're storing, for moisture or mildew before you load your belongings.
Also, bear in mind that climate control may not be necessary or worth the extra cost for you, depending on what you're storing, the time of year, and weather conditions in your geographical region.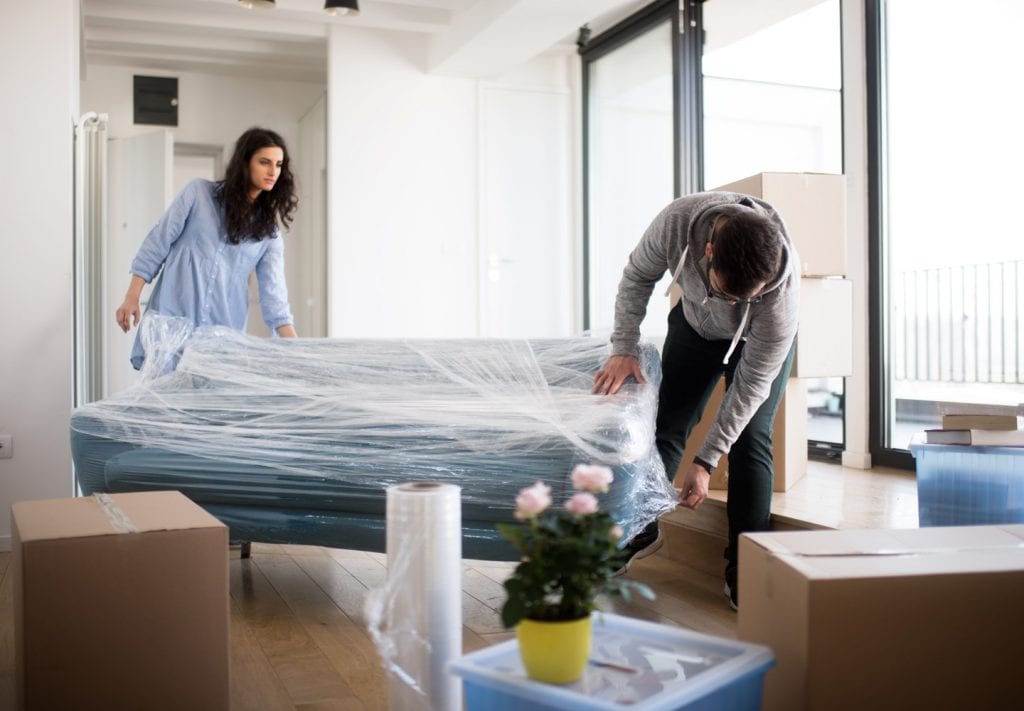 What are the best ways to prevent mold and mildew damage to my items in storage?
There are several actions you can take that will help prevent mold and mildew damage. Here are important steps to take before you put your items in storage:
Inspect your items well.
Carefully inspect all of your belongings for moisture or mold and mildew. Everything should be completely dry. A single damp item can spread mold throughout your storage unit.
Avoid loading your items during rainy weather.
Nothing is worse than moving in the rain, except having mold spread throughout your possessions! Again, a single damp item can wreak havoc on your belongings.
Protect individual items with blankets and plastic.
Rather than leaving items exposed in your storage container or unit, wrap them individually with moving blankets or plastic wrap, or place them in plastic storage bins. This can prevent the spread of mold in case one of your items is damp or carries mold spores.
Consider using desiccants.
You can purchase moisture absorbers from your local hardware store. Read the label carefully, as desiccants are usually only effective for a certain number of days or amount of square footage. They usually need to be swapped out for new ones frequently.
The moral of the story? When you see the phrase "climate-controlled storage," consider carefully whether it's something you really need and, if you do, make sure you are getting true climate-controlled storage that will protect your items as required. Don't take a chance on storage that leaves your valuables at risk. Use a facility that will guarantee temperature- and humidity-controlled atmosphere. That being said, make sure to do your due diligence when packing and loading your items to ensure protection from mold and mildew while they're in storage. Your belongings deserve nothing less!
Get a Quote
Choose the service you need
Comments
Leave a Comment
Your email address will not be published. Required fields are marked *