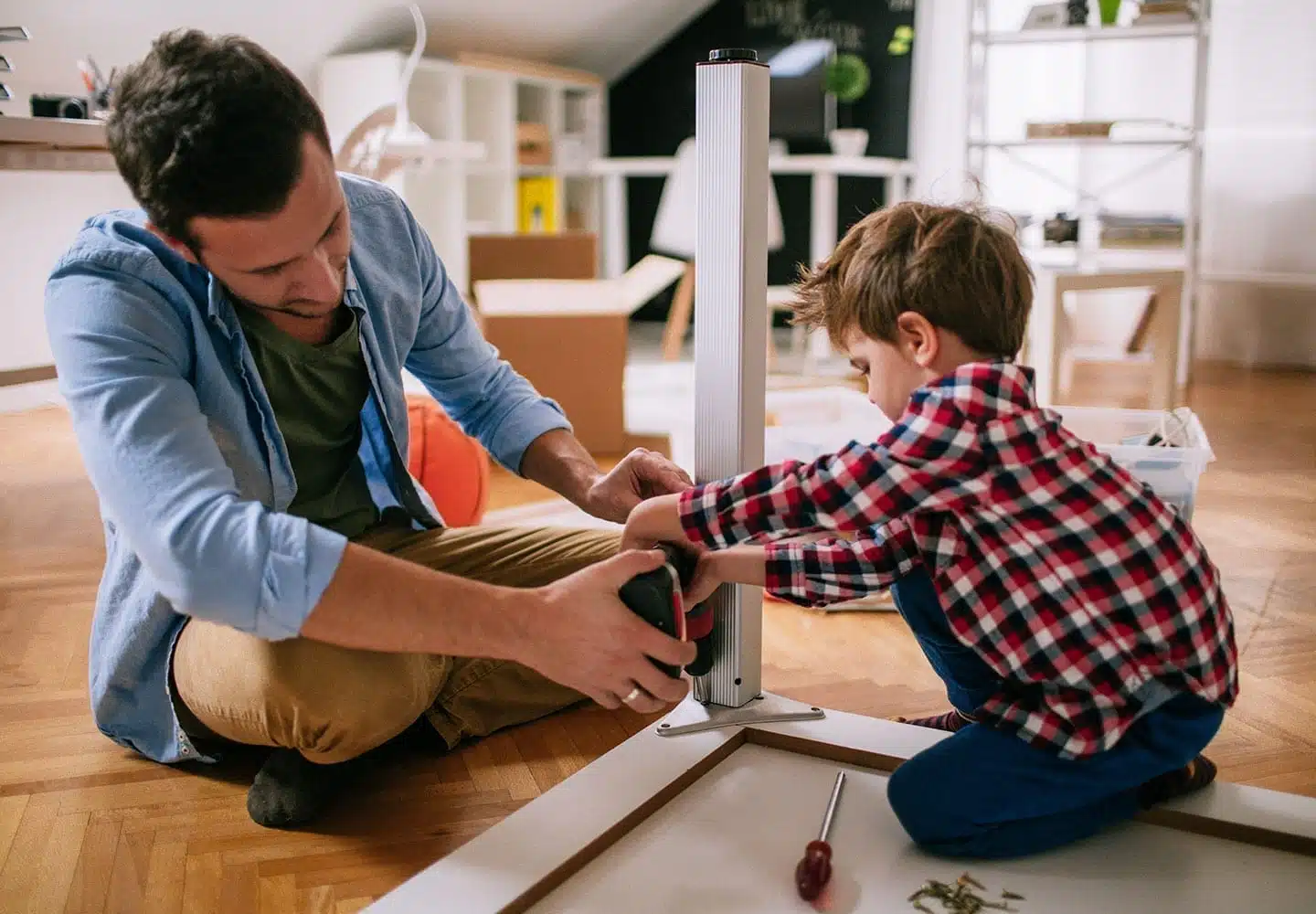 7 DIY Home Improvement Projects for Beginners
by
PODS
Posted on February 24, 2020
Looking to do some sprucing up at home? There are plenty of projects you can do yourself with just some basic tools and materials. Plus there's so much you can learn through tutorials and videos with today's best home remodeling resources. Sometimes the hardest part is deciding what to do first. Looking for some beginner home improvement projects you can easily accomplish over a day or weekend? Check out our list to find an idea that sounds like fun to you.  
Start with Easy DIY Home Projects First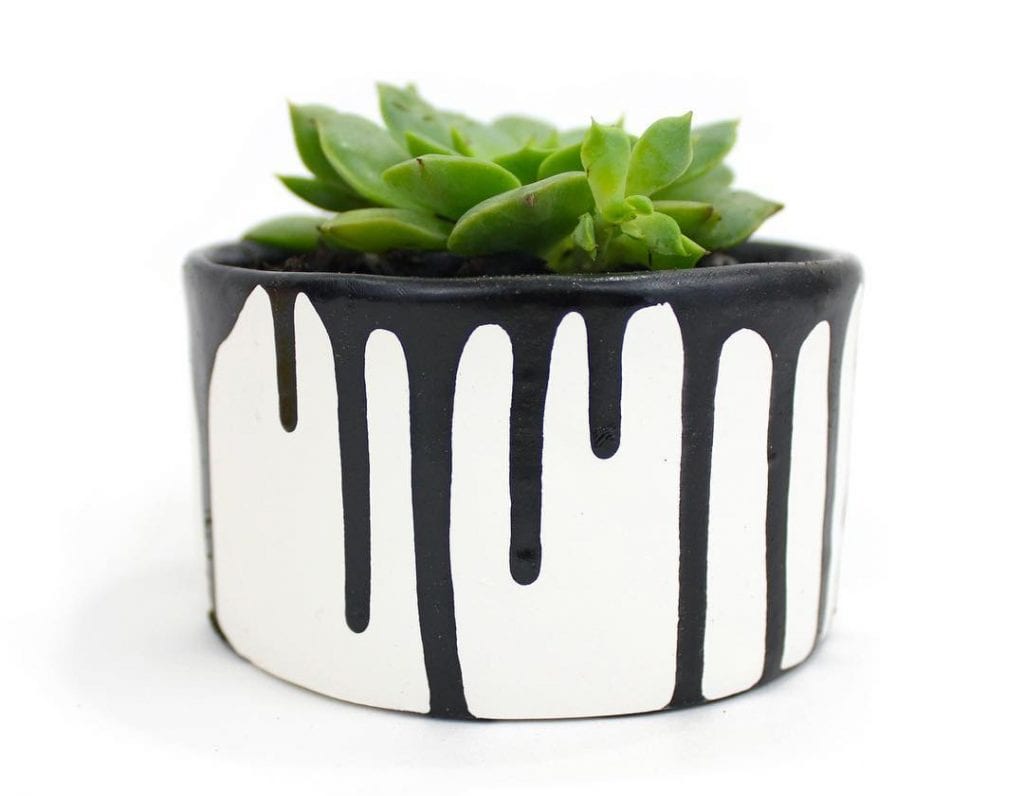 1. Paint Planters with Pizzazz
Add personality and color to your interior planters with this paint-drip technique from LinesAcross. You can give old or plain new planters a vibrant look, and it's totally ok if you're a little sloppy! All you need is some paint, brushes, and clean pots. You can use basic plastic or even tin cans. Give the paint a quick test to see how drippy it is, and add a little water if needed. When you're ready, just take a brush and paint across the rim of the planter and let it drip!
2. Brighten Your Bathroom with New Vanity Lights
We seldom give much thought to bathroom lights -- but we should, considering how important it is to have good lighting above the sink. Do you find yourself squinting when you look in the mirror? Do guests have to struggle to adjust their hair and makeup? Simply upgrading the light fixture in a frequently used bathroom will make a big impact for both your family and visitors. We recommend choosing fixtures that use LED light bulbs, as the new designs deliver excellent brightness, save energy, and aren't likely to require replacing a bulb. (If you were turned off by LEDs in the past, rest assured that LED technology has long been perfected since earlier versions and the much-inferior CFLs of years ago.) Here's a quick primer on installing vanity lights from Home Depot.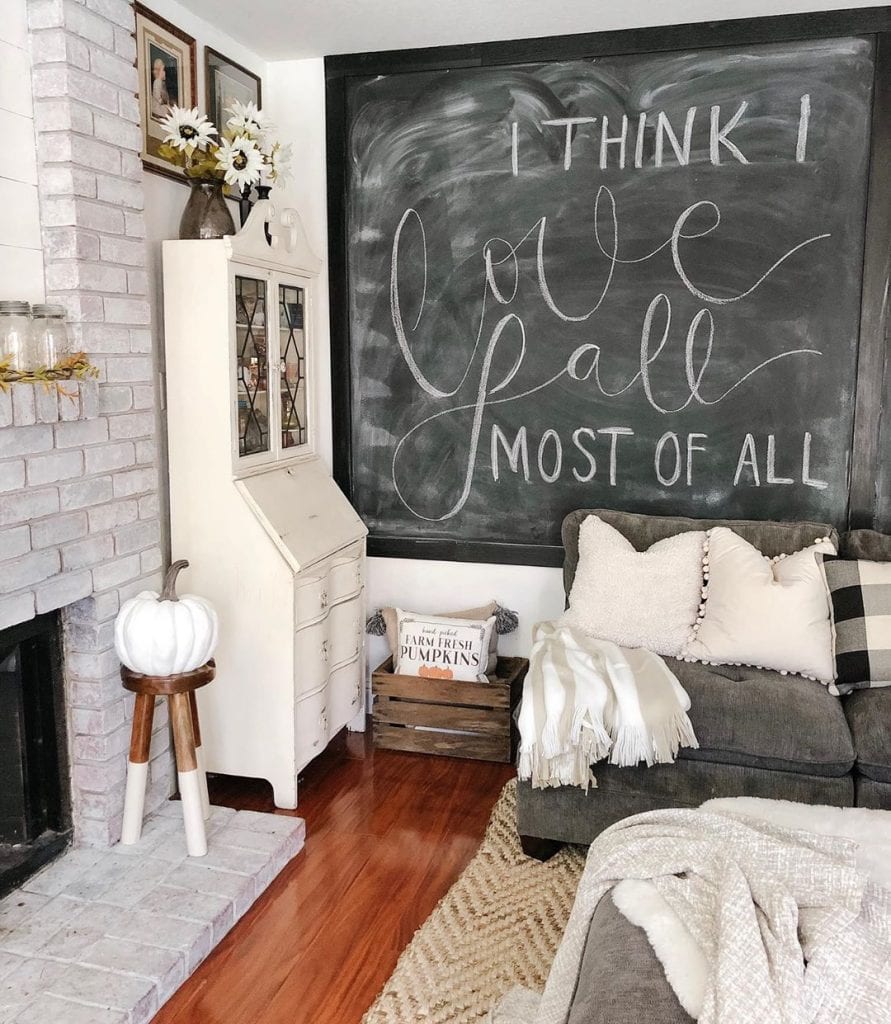 3. Invite Creativity with a Chalkboard Wall
Whether you have kids or you just want a creative space, a chalkboard wall will make a playful statement while being the ultimate in practicality. Consider painting one wall in your kitchen, mudroom, or entryway — then you can use it for fun notes, reminder lists, drawings, or whatever idea comes to mind. You'll want the wall to be in a location that's easy to access for drawing and writing, while still out of the way enough to avoid being brushed up against and smudged. Complete the setup with a DIY shelf to hold all of your colorful chalk options and an eraser.
4. Pressure Wash Your Porch
While it's super simple, pressure-washing your front porch, deck, and driveway can give your home an instant facelift. It removes layers of dirt and grime that have built up on surfaces, leaving everything much more pristine. All you need is a pressure washer and a couple hours of free time. Most home improvement stores have pressure washer machines you can rent by the day or half-day. Look for a light-duty pressure washer, which will offer the ideal amount of pressure for cleaning most residential exteriors (1,300 to 1,600 psi is plenty). Here's a quick list of some areas you can pressure wash for a refreshed look: fencing, driveways, porches, decks, siding, and patio furniture.
Ready to Step Up? Try these DIY Home Improvement Projects
5. Increase Storage with Garage Shelving
If you hope to install shelving inside your home in the future, get some practice first by starting with the garage. This project will add storage and organization to your garage by using the vertical space. The only tools you need are a screwdriver, stud finder, and hammer. For materials, just select the shelving, brackets, and screws with anchors that suit your project. This shelving how-to article from DIY Network keeps it simple.
6. Install a DIY Home Security System for Peace of Mind
Thanks to wireless technology, adding your own home security system is easier than ever – and you can save a bundle compared to traditional systems. We like SimpliSafe because you can install it in an hour or less without any tools, and the optional monitoring plan costs just $14.99 a month, with no contract requirements. This guide helps you compare SimpliSafe and other DIY systems.  
7. Paint Your Floors
When you're on a tight budget and you've got floors in desperate need of an upgrade, consider painting or polishing them, especially if you've got concrete under that old carpet. After starting in commercial spaces, painted and polished concrete floors have been trending up in home décor in recent years, especially for folks who like a modern industrial look. They're incredibly durable and easy to clean, too. Check out these steps for polishing concrete floors from Hunker, and these for painting concrete floors from Bob Vila. While we tend to shudder at the thought of painting wood floors, there are times when that may be the best option if the wood is too thin for refinishing. If that's the case in your home, then try this method.
If you're upgrading the flooring in multiple rooms, you may be wondering where you can store your stuff during the process. An easy solution is to have a portable storage container delivered to your driveway, so you can keep everything safe and right on hand 24/7.  
Whether you love a good DIY or you're looking to add value to your home, the right project can transform any space. Plan your next home improvement project with these easy ideas for beginners, and before you know it, you'll have the confidence to conquer more ambitious DIY home projects. Before you launch a major home project, check out our Ultimate Home Remodeling Checklist.
Get a Quote
Choose the service you need
Comments
Leave a Comment
Your email address will not be published. Required fields are marked *