If Disaster Strikes: How to Hire a Reliable Restoration Company in 9 Steps
Dealing with unexpected damage to your home – whether it's from water, fire, wind, or some other catastrophe – can be a scary, stressful, and costly process for anyone. Your home is your safe haven, and having a natural disaster or accident threaten that sense of security can be unsettling and emotionally draining.
Take a breath. You don't have to deal with all this on your own. There are home restoration companies and professionals who specialize in cleaning up and putting the pieces back together. With the right help, you will get through this.
While time is of the essence, the restoration company you hire can mean the difference between a smooth recovery process or a total nightmare. To help you choose wisely, here are nine steps for finding, vetting, and hiring a qualified and reliable home restoration company that you can count on for the help you need.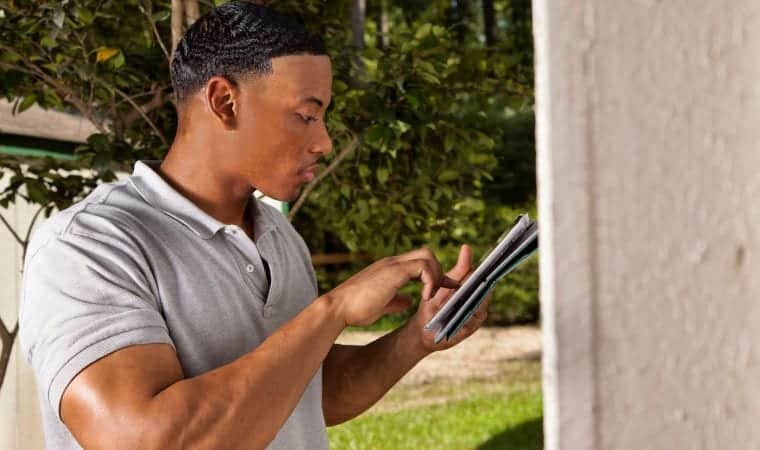 1. Notify your insurance company
Whether your home was hit by a natural disaster or an accidental fire or flood, your first step is to contact your insurance provider immediately for a damage assessment by an adjuster. Most insurance carriers can also provide information about qualified restoration companies in your area, especially those that can respond and start cleaning up quickly.
Be aware that even if your insurance company gave you a company's name or even made an appointment for you, it's your choice on who to hire. It's also your job to vet the company and supervise their work, as well as your responsibility to pay their bill for work completed.
But after a major disaster, it can take precious time to even get through to your insurance company. Read on for more tips on finding qualified restoration companies.
2. Identify certified restoration companies
Since disaster clean-up and restoration requires specialized processes, it's best to work with companies that meet training, licensing, and other standards required for professional certification. You can find certified professionals in your area by checking the Institute of Inspection, Cleaning, and Restoration Certification (IICRC) directory.
You should also ask about certification and training for handling the specific type of damage to your home. For example, the IICRC offers certification for a surprisingly long list of specialties, including:
Mold Removal Specialist
Carpet Cleaning and Replacement
Stone and Tile Cleaning
House Cleaning Technician
Odor Control Technician
Resilient Floor Maintenance Technician
Fire and Smoke Damage Restoration Technician
Master Fire and Smoke Restorer
Master Water Restorer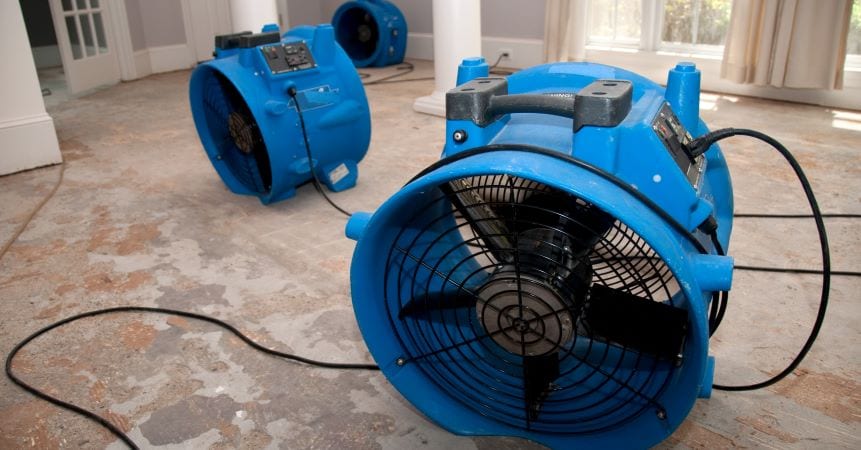 3. Check the company's response time
Restoration companies are like the first responders after homes have sustained significant damage from flood and fire, water damage, sewage backup, and other major events. The restoration company's job is to clean up the mess and preserve and protect your home and belongings to avoid further damage. Look for companies that offer 24/7 operations and the ability for rapid response. When you call, confirm the company can send out a team quickly to your location to inspect the damage and get started.
4. Make sure the restoration company is licensed and insured
Let's say you hire a contractor who quotes a low rate, but is uninsured, and then a worker injures themselves on your property. They could sue you for compensation. Or, in fixing one problem they cause another. They could refuse to correct the additional damage, leaving you high and dry and potentially in a worse spot.
To protect yourself, make sure you're hiring a licensed and insured home restoration company. That way, if anything goes awry, they're protected, you're protected, and everything is above board. Ask to see the company or individual's business license, insurance certificate, and professional certification card, such as the IICRC.
5. Ask for references
In addition to your insurance company's recommendation and industry certification, it's always important to ask for references -- both to help identify a reputable contractor and to vet companies you've contacted. If no one you know personally has had restoration work, you could take to your local Nextdoor group and put the ask out to your neighbors. Research the company online and check feedback on user-review sites like Angie's List and Yelp. In addition to finding prospective companies, you might receive feedback on who not to hire -- also valuable information.
6.  Get a detailed estimate on costs and timeline
Restoration work doesn't tend to come cheap, and you definitely don't want to skimp on quality when having your home repaired. That being said, any trustworthy operation will understand a homeowner's need to know how much the job will cost, and how long they expect it to take.
Walk through your home with the restoration company representative as they inspect your property and discuss the areas that need to be cleaned and repaired. Take pictures of the damage. After the company evaluates the work and equipment needed, they'll provide an estimate or contract for their services.
In addition to covering all cleanup, restoration and repairs, materials, and labor, ask if the estimate covers items such as removal and dumping fees, as well as "packing out" – storage and restoration of any damaged contents.
Review the contract carefully to make sure all the services discussed are listed. You should also ask about the timeline for completion, as this can be as important as the cost of repairs, especially if the damage requires you to stay elsewhere during the process.
7. Get specifics about their pack-out process
This process involves protection and potential storage and restoration of the contents of your home. After their inspection, your restoration professional will tell you which items are undamaged, which can be restored, and which are beyond restoration. Based on this determination, your undamaged items and those that can be restored will be carefully packed, removed, stored, restored (if needed), and returned to your home. Be aware that many restoration companies don't handle this process themselves. You should be provided with a detailed inventory of all items, noting pre-existing damage, if any.
Make sure your items will be stored in a secure facility. Some companies also offer flexible storage options like PODS portable containers, which are steel-framed and weather-resistant, and stored either in your driveway for 24/7 access or in secure facilities that can be accessed easily.
8. Ask if they can guide you through the insurance claim process
While this may be your first time hiring a restoration service and filing an insurance claim, it's certainly not a first for an experienced fire or water restoration company. They should be well-versed in the process and willing to work with you and your insurance company to file a thorough, accurate claim.
9. Watch out for scammers
Unfortunately, natural disasters attract opportunists looking to take advantage of desperate and dazed homeowners. It's so common, in fact, that they have a nickname: storm chasers. The IICRS provides a list of red flags to keep on your scammer radar:
Prices and promises that are too good to be true. Quality restoration work can seem expensive. However, this isn't the time to fall for suspiciously low prices.
Asking for upfront cash payments. While a company may require a deposit up to one-third of the total estimate on the day work begins, you should avoid paying in cash. Pay only by check or credit card, and only pay the final amount after you are satisfied with the completed work.
High-pressure tactics. Some "storm chasers" will simply show up at your door when they see your home is damaged. It's best to turn away anyone who applies undue pressure to get you to agree to hire them start. Representatives of reliable restoration companies should be polite, thoroughly explain the scope of work, and answer your questions.
Lack of credentials, references and training. Qualified companies should be able to provide proof of licensing, insurance, and certification that they have the proper training. An experienced company will also have references. You can check the IICRC website or call 844-464-4272 to confirm certification.
While our wish for you is that you never actually need a restoration company, we hope these guidelines help you get the qualified help that is so critical if disaster strikes. When possible, some homeowners decide to turn lemons into lemonade, by remodeling or upgrading their home as part of the restoration process. If that's you, then you may be interested in these resources:
---
Sofia Rivera is a Boston-based lifestyle editor and frequent contributor to the PODS Blog. Her work has appeared in Boston magazine, Apartment Therapy, and more. You can most often find her redecorating her apartment, trying out a new recipe, or trekking all over the city. 
Get a Quote
Choose the service you need
Comments
Leave a Comment
Your email address will not be published. Required fields are marked *