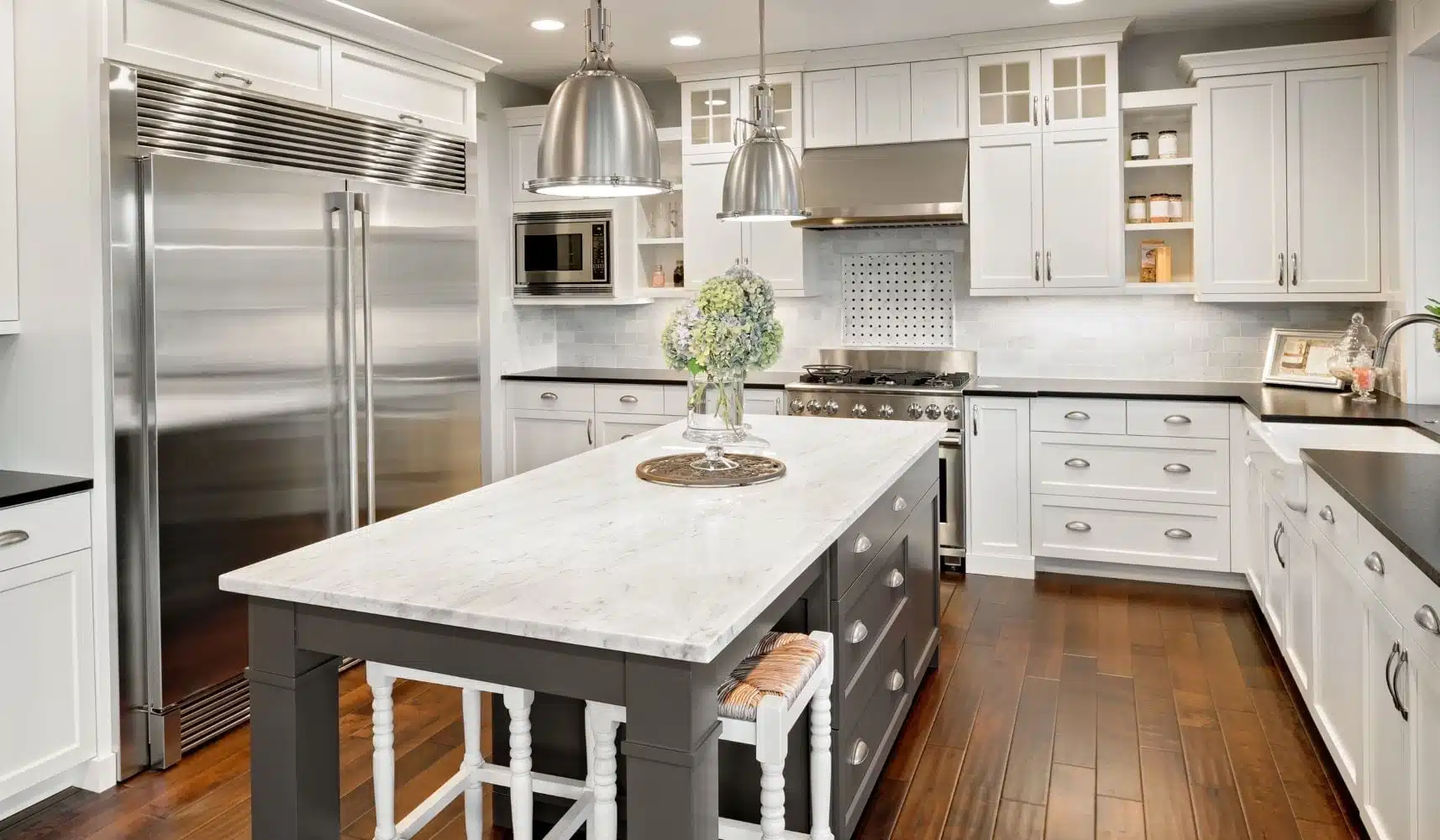 Remodeling? What You Need to Know About Home Improvement Loans
Learning about home improvement loans may not be nearly as much fun as picking out new kitchen cabinets, but you could save thousands of dollars by choosing the right financing option. If saving money rates high on the fun-o-meter in your house, you've come to the right place. Let's get started.
What types of home improvement loans are available?
There are plenty of options for financing remodeling projects, running the gamut from loans that are secured by your home as collateral – like mortgage refinancing and home equity loans – and personal loans. Here's a quick look at your main options:
Secured home equity-based loans if you already own a home:
Cash-out mortgage refinance
Home equity loans
Home equity line of credit
Secured loans for making improvements to a home you're buying:
Fannie Mae HomeStyle Loan
FHA 203(k) Loan
FHA Title 1 Loan
Unsecured loans that don't use your home as collateral:
Financing offered through the contractor
Personal Loan
Credit Card
Don't let the length of this list put you off. "Most homeowners are able to do what they need to do with a home equity line of credit or a first-time home equity loan," says Ben Gehde, senior mortgage consultant with Home Mortgage Alliance in Denver. To help with the process, this guide offers an explanation in plain English (as opposed to banker-speak) of each option, plus the pros and cons.
Deciding which type of loan works best for you will depend on your preference and several factors, including:
Have you owned your home for a while or are you in the process of buying one?
How much equity do you have in your home?
Do you plan to use licensed contractors or do all or part of the work yourself?
How big is the project -- how much money do you need to borrow?
Do you prefer to pay the loan off quickly, over a few years, or over many years by adding it to your mortgage?
But first, let's talk home equity and how that impacts how much you can borrow.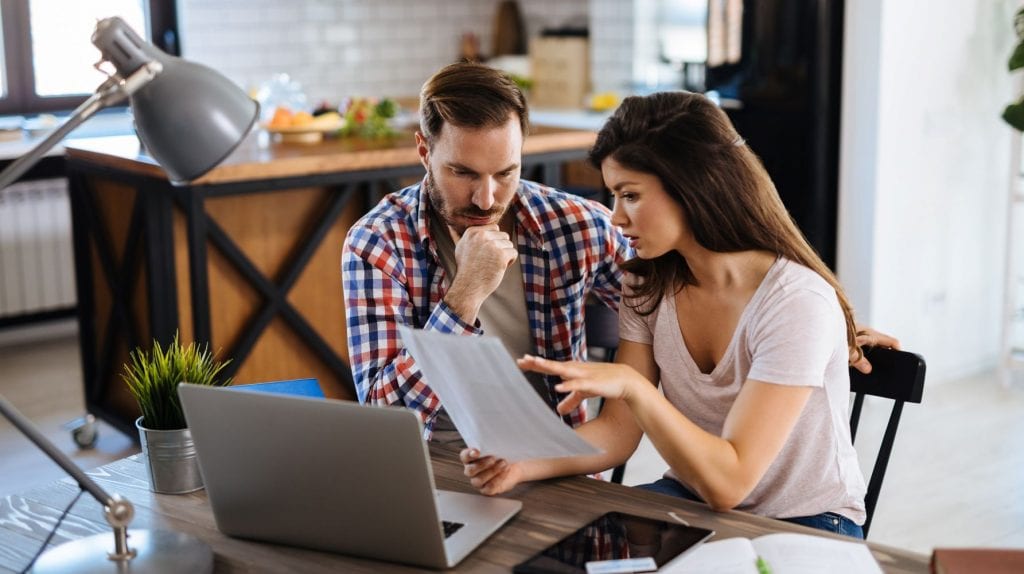 How much home equity do I need to finance my remodeling project?
To finance major remodeling projects, you may need to tap into your home's equity by using cash-out mortgage refinancing or getting a home equity loan or home equity line of credit. In either case, these are secured loans that use your home as collateral.
To make decisions on mortgage and home equity loan applications, lenders use a calculation called the loan-to-value (LTV) ratio, which compares the total loan amount to the appraised home value. While most lenders require an LTV of 80% or less, which equates to having at least 20% in home equity.
Here's how to figure it:
To determine your LTV, divide your mortgage's outstanding balance by your current home value:
Current loan balance ÷ Current appraised value = LTV
Example: Here's an example for a $250,000 home:
Your home appraises for $250,000 and you still $150,000 on your mortgage. Your loan-to-value equation would look like this:
$150,000 ÷ $250,000 = .60
Convert .60 to a percentage and that gives you a loan-to-value ratio of 60%. This means you have a 60% LTV and 40% equity – more than enough to borrow against your home!
Now, to estimate how much you can borrow, you need to calculate the Combined Loan-to-Value (CLTV), which includes the amount you owe on your mortgage and the amount of the additional equity loan.
For this example, we'll start with a standard LTV of 80%. So first you'd multiply your $250,000 in appraised home value by .80:
.80 X $250,000 = $200,000 CLTV
Next, you'd subtract your outstanding mortgage balance from the CLTV to estimate how much more you can borrow:
$200,000 - $150,000 = $50,000 (maximum additional amount you can borrow)
If this type of math gives you a headache, don't worry. You can use Nerdwallet's Home Equity Loan Calculator.
Other factors that affect how much you can borrow:
Your credit score: Keep in mind that your credit score might also affect the LTV percentage. A good credit score could get you an LTV higher than 80%, generally up to 85%. A low score might mean you get only 65% to 70%.
Other debts: Your other debts may also factor into the decision-making process. To determine your monthly payment, the lender uses your other debts to figure a debt-to-income ratio. They like to see your debt load at less than 36% of your income, and your housing debt at no more than 28%. If a lender offers anything higher, experts agree that a 38% debt-to-income ratio is the highest you should go.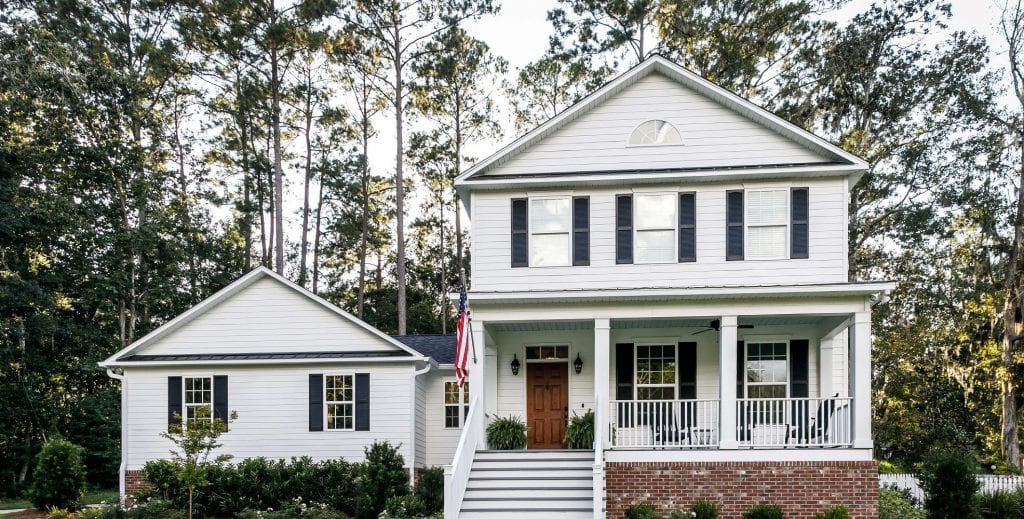 Can I finance a home remodel without equity?
It depends on the type of the loan. "You have to have some equity in your home to borrow against it," says Gehde. For loan options with no equity requirements, look into personal loans, contractor loans, Fannie Mae HomeStyle loans, FHA 203(k) loans, and FHA Title 1 loans. Read on to learn about the alternatives.
Home Equity Line of Credit
A home equity line of credit (HELOC) is a line of credit secured by your home as collateral. It generally has a lower interest rate than unsecured loan options. You can borrow against your HELOC several times during the life of the loan, similar to a credit card, and use the funds to finance home remodeling or pay other bills. Typically, a HELOC comes with a 10-year maximum draw period and a 20-year maximum payback period, with minimum payments required each month.
Pros:
You withdraw the funds only when you need them.
Allows flexibility for project costs.
HELOCs generally have lower interest rates.
You make no payments until you make a withdrawal.
Cons:
You must have built up some home equity.
Most come with a variable interest rate, so you risk higher costs if rates go up.
Your home is collateral, increasing foreclosure risk.
It may include an annual fee.
Home Equity Loan
A home equity loan, or second mortgage, allows you to borrow a fixed amount of money using your home as collateral, which is paid back in equal monthly payments over a fixed term or period of time. This is a viable option for someone who's lived in their home long enough to build equity by paying down the principal of their mortgage. As covered above, the maximum loan amount will depend on the difference between your current home value and your outstanding mortgage balance.
Pros:
Generally offers a fixed interest rate.
Interest rates are typically lower than personal loans or credit cards.
If you have plenty of equity in your home, you can probably borrow more than with a personal loan.
Cons:
You must have built up some home equity.
Taking out a loan adds to your debt load.
Your home is collateral, increasing foreclosure risk.
You may have to pay between 2%-5% of the value of the loan in closing costs.
High relative costs when borrowing small amounts.
Cash-out Mortgage Refinance
This option involves refinancing your existing mortgage and borrowing more than what you owed to get extra cash for your home improvement projects or to cover other financial needs. Mortgage refinancing is especially attractive if interest rates have gone down significantly lower than your existing mortgage. You must have equity in your home to use a cash-out mortgage refinance option.
Pros:
You can use the funds for anything you want.
This option could mean a lower interest rate and lower monthly payment.
A cash-out refinance normally means a fixed-rate mortgage, which is less risky because you don't have to worry about your interest rate going up as the market changes.
Cons:
You must have equity in your home for this option.
Just like any refinance, you'll pay 2%-5% of the loan value in closing costs.
Your home is collateral, increasing foreclosure risk.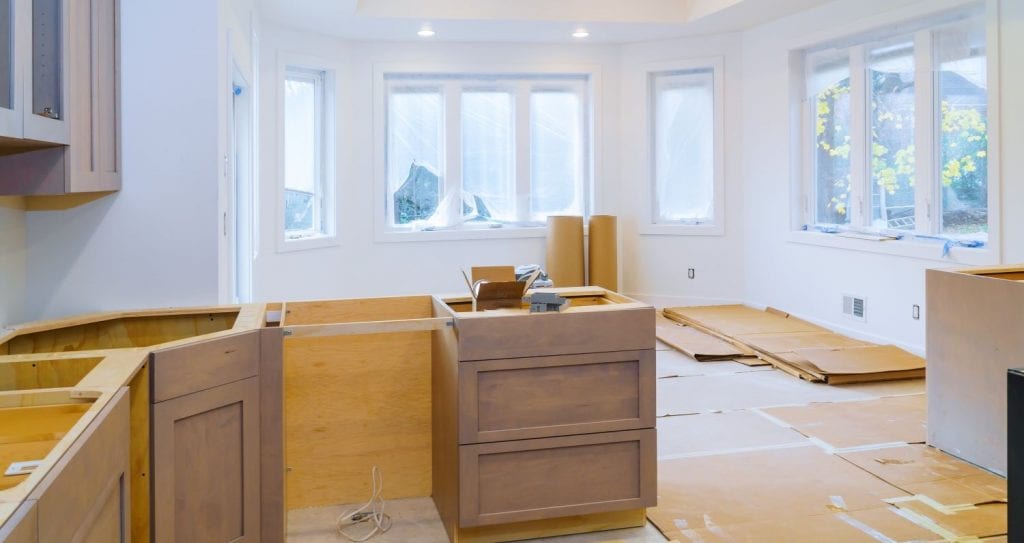 Fannie Mae HomeStyle Renovation Loan
With the Fannie Mae HomeStyle loan, you're able to finance the purchase and renovation of a home with one mortgage instead of having to apply and pay for two separate loans. This means you can save money on closing costs and save time on paperwork. This is a great option if you want to finance your home improvement projects along with the purchase of a new home, or the refinance of an existing home, since Fannie Mae HomeStyle can also be used for home refinancing.
If you don't have home equity, it can also be a viable solution because the planned improvements can be taken into account toward the projected appraised value of the renovated property. Fannie May HomeStyle loans can be used for owner-occupied, vacation and investment properties, and the improvements can be both maintenance-related and luxury remodeling.
What's the catch? These loans come with more restrictions. For example, the money for renovations is held in escrow and paid directly to your contractors. You can't withdraw that money yourself, as with other options.
Pros:
You only need to take out one loan.
Save money on closing costs.
Save time on paperwork and processing.
Potential to finance renovations without having equity.
Cons:
Money held in escrow and paid directly to contractors.
Must hire a licensed contractor. No DIY work here.
Lender's inspection process may cause work delays.
FHA 203(k) Loan
This government-issued loan is for borrowers who want to begin renovations immediately after purchasing their home. With this loan, the renovation money is separated out and held in escrow for the contractor payments. Generally requiring a low down payment, these loans are limited to owner occupants and non-profit organizations. Investors aren't eligible.
Pros:
Renovations can begin at once.
Has flexible eligibility standards.
Low down payment options.
Cons:
Your home will be a construction zone, unless you have somewhere else to go.
Must hire a licensed contractor. No DIY work here.
This loan may have more fees attached.
FHA Title 1 Loan
You might consider this loan option if you're not sure what types of home improvements you want when you buy your home. Issued through the Federal Housing Authority (FHA), funds can be used for work that makes your home livable, efficient, or handicap-accessible -- but not luxurious. If your estimates exceed $7,500, they will hold your home as collateral.
Pros:
No equity required.
Unsecured up to $7,500 makes it perfect for small jobs.
A flexible timeline lets you do things when you're ready.
Cons:
Carries a maximum loan amount of $25,000.
Need to prove how funds are used along the way.
This loan requires you carry an extra insurance premium.
Personal Loan
If you have no equity, or don't want to use your home as collateral, you might consider a personal loan. In fact, unlike home equity loans, personal loans are unsecured. Meaning you may not have to put up any collateral at all. However, interest rates are typically higher, the duration of the loan shorter, and the eligibility requirements stiffer.
Pros:
You don't have to borrow against your home's equity.
Funds are available faster.
You may use the money for any purpose.
Cons:
Interest rates are higher.
Loan duration is shorter, making the monthly payments higher.
Lower interest rates are reserved for those with excellent credit scores and financial history.
Contractor Loan
Many licensed contractors offer financing through lending partners to make it easier for homeowners to move forward with repairs and remodeling. Although you still need to meet the lender's requirements, they make the process as fast and easy as possible so you'll sign on the dotted line. The drawbacks are that the interest rates and fees may be higher than other types of loans, and you may have less recourse if something goes wrong with the work or contractor. Still, many homeowners who lack equity or other resources use contractor loans for everything from new roofs, windows, and air conditioning and heating systems to major kitchen and bath remodeling.
Pros
Faster
Involves less work on your end, as the contracting company often helps with the process
Fixed monthly payments
No home equity needed
Cons
Higher interest rates and potential for hidden fees
Must work with a licensed contractor, no DIY work
You may have less recourse if there are problems with contractor's work
Credit Cards
While this may be the easiest way to get money to cover needed home maintenance fast, it can also be costly if you're not able to pay off the balance within a few months. Since credit cards carry high interest, it's best to avoid using plastic to finance any big-ticket home improvements that can't be paid off quickly.
Pros
Fast
Zero paperwork
No home equity needed
You can earn points rewards on purchases
Cons
High interest rates add up fast after a few months
Increases your total debt load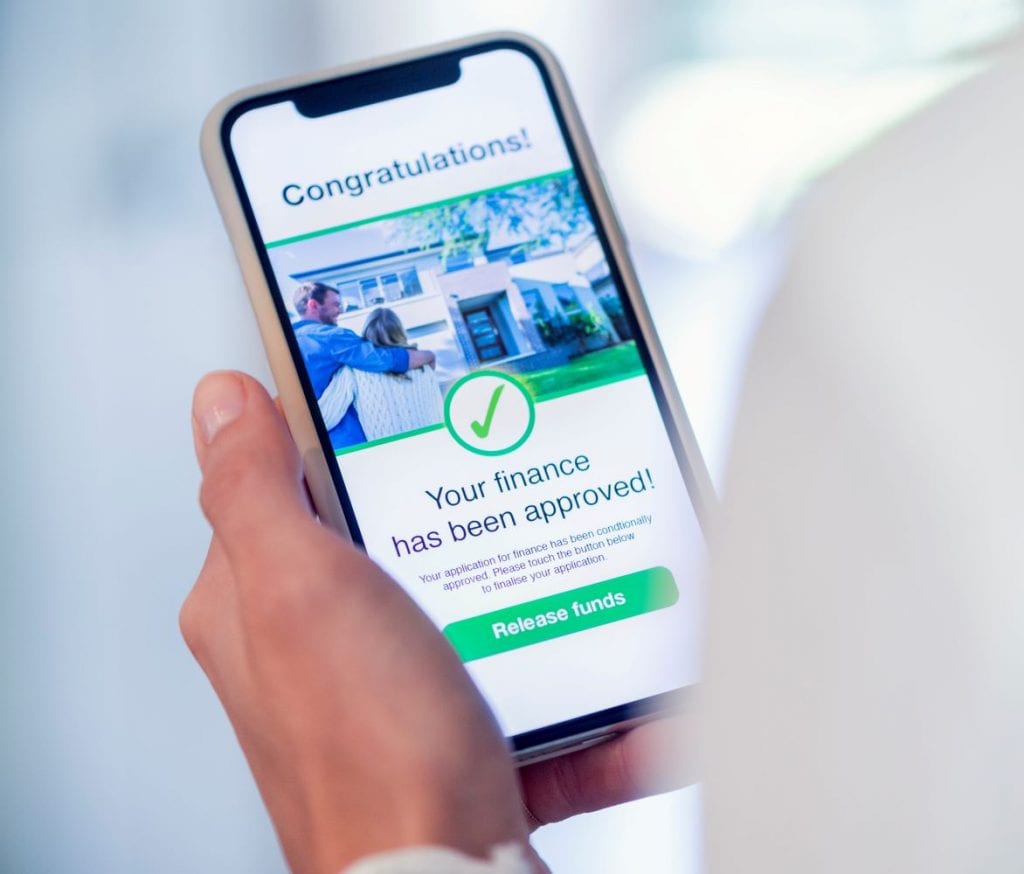 What's next? Where can I get the best advice?
After getting contractor estimates, most homeowners start with their own bank when looking for home improvement financing. You might try a local credit union or mortgage broker, as well. But don't just shop interest rates, as closing costs and fees can make a big difference in your total expense.
"Most of my clients come from word of mouth," says mortgage consultant Gehde. "They come from past clients, and referral partners like Realtors, contractors, and CPAs."
Besides asking friends and professionals for referrals, he suggests looking at online reviews. "You want to align with someone who has a reputable reputation in the market," he says.
Can I get a home loan without spending out of pocket?
Your out-of-pocket expenses depend on the type of loan you choose, but most do incur even modest closing costs. However, don't let this keep you from diving deeper. "Most homeowners can have the closing costs netted-out," says Gehde, explaining that the loan costs can be included in the financing amount.
For example, if you want to borrow $50,000 for a new kitchen but don't have the $2,500 needed for closing costs, you can finance the additional expense and borrow $52,500 to cover it. Keep in mind that this means you'll be paying interest on those closing costs, too.
How long does it take to get financing for home remodels?
Typically, home equity, mortgage refinancing, and new mortgages will take four to six weeks from start to finish. Personal loans and contractor loans will be much faster, with decisions on approval as fast as a few hours.
Is it worth it to finance home improvements?
Whether it's routine maintenance like replacing windows or the roof -- or major home remodeling like splurging on your dream kitchen -- home improvement projects don't just protect your investment, they can increase your home's value and amp up the joy factor in your life. But before deciding to borrow money, make sure the renovation makes financial sense, especially if you intend to sell your home shortly after the work is done. Two great resources to check are Remodeling's 2020 Cost vs. Value Report and Remodeling Impact Report.
Whether you're looking for financing or have the money in your pocket, starting any home remodeling project can resemble a juggling act. Use our Ultimate Home Remodeling Checklist to help you keep all the balls in the air. And before you start tearing everything apart, get some ideas on how to store and protect all your precious belongings.
Carol J. Alexander writes about home remodeling and lifestyle topics from her home in the Shenandoah Valley of Virginia. Her work has appeared in This Old House, Family Handyman, and Farmer's Almanac.
Get a Quote
Choose the service you need
Comments
Leave a Comment
Your email address will not be published. Required fields are marked *