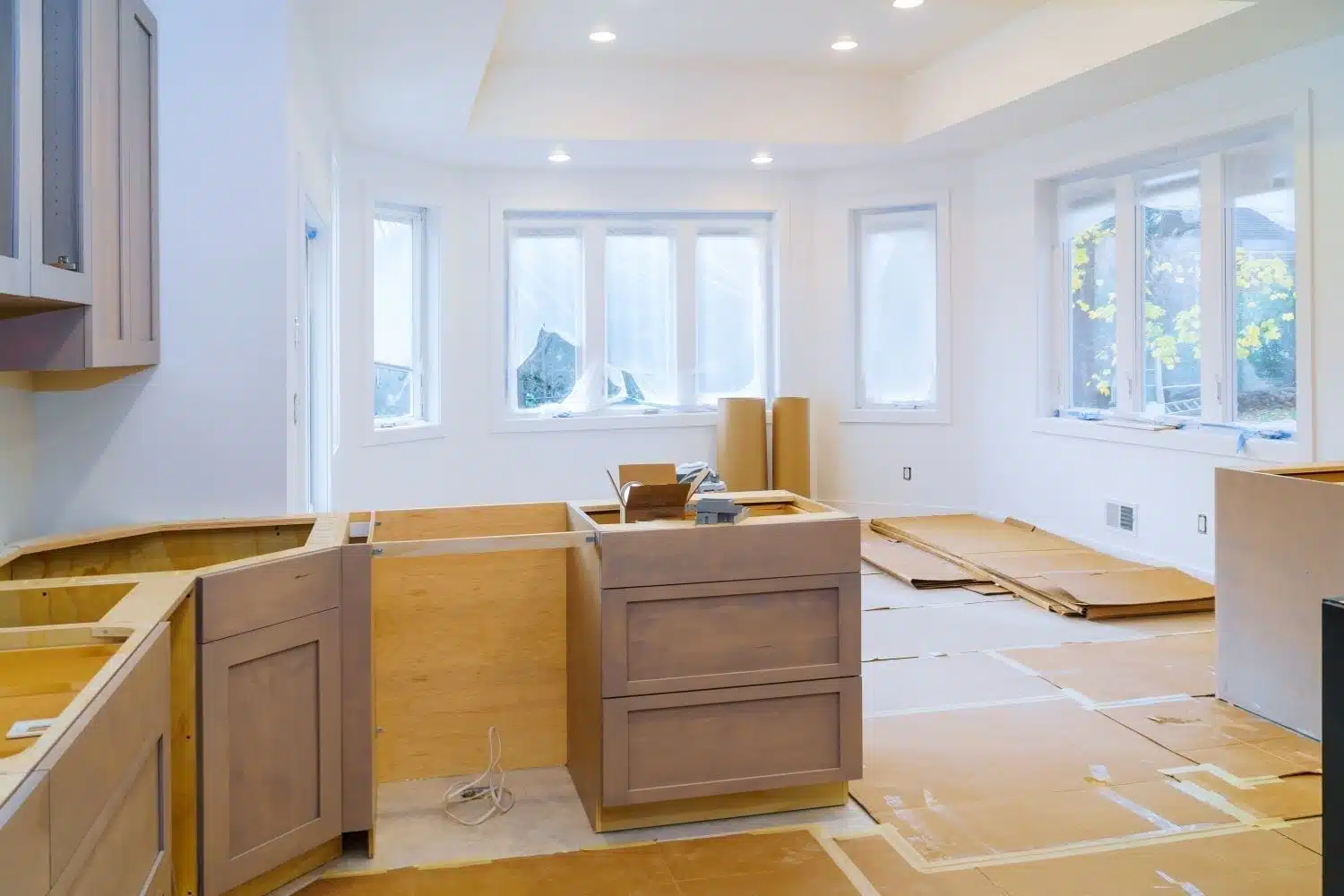 10 Essential Resources for Home Remodeling, from HGTV to the Web
When Chip Gaines lets loose on any given Fixer Upper demolition day, it can be difficult for die-hard do-it-yourselfers to sit still and watch. Who doesn't want to grab a sledge hammer and slam it into a major home remodeling project of their own? Cable television, and Fixer Upper's HGTV network in particular, helped fuel a renovation revolution that's inspiring homeowners to tackle improvement projects themselves -- or at least be better informed when turning to a professional. There's a lot at stake, with Americans spending more than $400 billion a year on residential remodeling, according to Harvard research.
Following a trend pioneered by Bob Villa and This Old House in the late 1970s, today's personalities offer a combination of know-how and entertainment -- whether it's Joanna Gaines rolling her eyes at her demo-loving husband or the subtle charisma of identical twin brothers Jonathan and Drew Scott renovating homes on Property Brothers. But if you're getting ready to launch a major home renovation project of your own, you'll need more education to go with the entertainment. For that, you'll find true home improvement empowerment on your phone or laptop. Here's a quick rundown of the best home remodeling resources from TV to the web, as well as a peek at what's coming soon on a screen near you: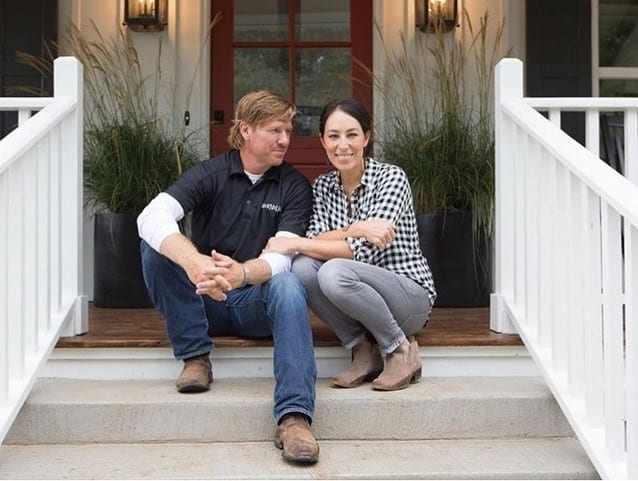 1. Fixer Upper
This is an ideal show for first-time home buyers and others who may end up buying a house that needs a lot of love. Each Fixer Upper episode begins with Chip and Joanna showing a client three homes in need of serious renovations. At each place, Joanna explains how they can transform each room and the outdoor space according to the client's preferences. Once the client chooses a property, the show follows the renovation to the end, when Joanna stages the home -- often with a little help from her kiddos. Joanna's fondness for shiplap as a design element has secured the rustic wood plank a spot in modern pop culture. Potential home renovators also get great lessons on the difference between load-bearing and decorative walls.
Although the couple ended the show's run last year after five seasons, HGTV continues to air reruns on Tuesdays. Chip and Joanna plan to launch their own cable network, Magnolia, later this year. It will include Fixer Upper, as well as original shows on home-related topics like food, design, and gardening.
2. Property Brothers
The Scott brothers specialize in finding the perfect house for a client, and then dash their dreams by telling them how much over budget the place is. Drew, the real estate side of the partnership, then locates a not-so-perfect place that Jonathan, the contractor, pledges to transform in accordance with a master wish list – typically for thousands of dollars less than planned. Like Fixer Upper, Property Brothers is a great show if you're buying a home in a tough real estate market. The Scotts are good at giving a realistic timeline for a move-in date and spend time getting to know a family, which helps them give rooms unique decor to match personalities – even if it's a teenager's hangout den. Using a computer design program, Jonathan gives the client a three-dimensional look at what they can expect in the end. The show is in its 13th season on HGTV, with new episodes airing on Wednesday nights.
Their popularity has spawned three Property Brothers spin-offs, Buying and Selling and Brother vs. Brother. In the first, Drew and Jonathan assist clients in getting their homes in the best shape possible in order to sell, and then helping them find and renovate a new property. The second pits brother against brother in transforming homes and individual spaces for bragging rights and special rewards. A third spin-off, Forever Homes, lets viewers watch as the brothers turn a client's current house into a dream property.
3. HomeAdvisor and Houzz
If you'd rather do more than sit and watch, take a look at these two digital marketplaces dedicated to home remodeling, design, and getting it done. While the main home pages of HomeAdvisor and Houzz are excellent hook-up sites for homeowners and all types of contractors and remodeling professionals, dig a little deeper and you'll find a wealth of remodeling information. Visit HomeAdvisor's Resource Center and the Houzz Ideabook for tips, project ideas, and photos of finished projects, and the means for finding contractors in your area to complete them. Most helpful, you can see cost estimates for a variety of projects – for example, the average price of a bathroom remodel is $7,000 – and discussion boards for homeowners to interact with tips, suggestions, and cautionary tales.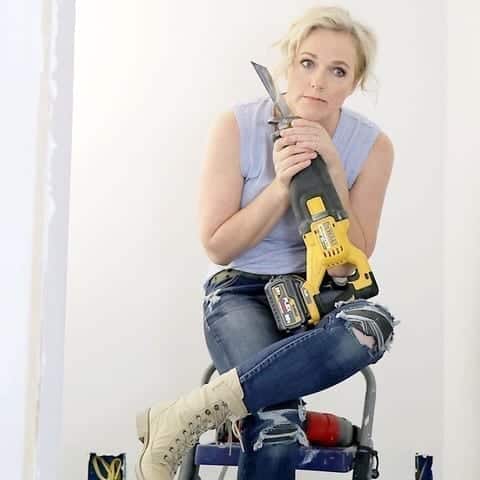 4. Sawdust Girl
If you want to take your activity level up another notch, Sandra Powell offers DIY plans, photos, instructions, and ideas on her Sawdust Girl website, plus plenty of videos on YouTube. Powell and her husband have moved a number of times; she renovates their homes and he applauds the results. She specializes in cabinets and crown molding, but enjoys demonstrating a nice built-in bookshelf now and again. Powell is especially adept at taking an expensive project – say, covering a ceiling with planking – and showing how to do it for thousands of dollars less than hiring a pro. She delivers instruction with spunk and a smile, but doesn't shy away from showing frustration when things don't go right. Helpful photos and descriptions also show how she sets up her workshop and stores materials.
5. Flip or Flop
The Los Angeles-based team of real estate agents Christina Anstead and Tarek El Moussa buy less-than-desirable properties (sometimes without even looking first!), give them modern makeovers, and then sell at a nice profit. Hopefully. There's always drama over the possibility of the flip flopping into a money pit. When Flip or Flop began eight seasons ago, Christina and Tarek were married with children; their divorce in season four made tabloid headlines, but their professional partnership survived. The show is a great resource for residential remodeling and design ideas especially geared to increase home values, with cost estimates affixed to each project. New episodes air Thursday nights on HGTV.
6. House Beautiful
It's still fun to page through the magazine when you feel like going offline, but you can cover so much more ground on the House Beautiful digital site -- and get a lot more helpful advice. The best way to get to the remodeling resources is to hit the left navigation bar, where you can choose the "design inspiration," "room ideas," and "how to renovate" sections. You'll find jaw-dropping before-and-after home makeovers, DIY tips and tricks from professionals, and non-stop ideas for remodeling every room in your house -- from kitchens and entryways to home offices and outdoor living spaces.
7. The Hunker
Equal attention is given here to designing big home remodeling projects and then making them happen. The website is organized by sections on design ideas and advice, tours of interesting or unusual homes, DIY projects, and feature articles on trends, creative spaces, and neighborhoods. A video tour of the curvy, eco-friendly "Cocoon House" on Long Island is of particular interest, for example, as is a tutorial on different painting methods.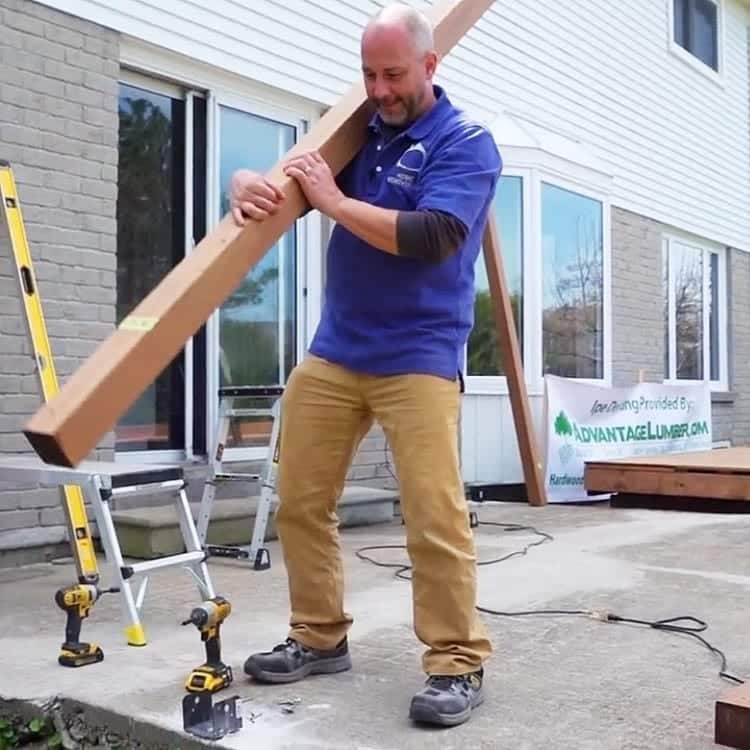 8. Home RenoVision DIY
YouTube is a wonderland of how-to videos on every conceivable aspect of home remodeling, from flooring to restored driveways. Type "home remodeling" into the search bar and the choices can be overwhelming. Some professionals or DIYers have their own channels on the site (look for the "browse channels" link on the left-side menu), such as Jeff Thorman of Home RenoVision DIY. His videos demonstrate everything from tearing out a bathtub, putting up drywall, or installing new countertops or flooring. While some can be long – more than an hour for some projects, like replacing a tub – they show the evolution of a project from start to finish. He is also great about explaining the tools he uses.
9. Architectural Digest
In the old days, when Architectural Digest (AD) was just a print magazine showcasing glossy photos of the homes of the rich and famous, it didn't have much to offer the rest of us. Fortunately, the editors have put together an online home renovation guide that brings AD's expertise and style down to earth. You'll find stunning yet practical renovation and remodeling ideas, as well as advice from experts you can trust, checklists to keep you organized, and tantalizing before-and-after kitchen, bath, living room, and entire home transformations. Just want to look at the pretty pictures? Visit AD on Pinterest.
10. The Spruce
This website is all about the home – remodeling, redecorating, reimagining. From the home page, visitors can browse articles and video tutorials organized under categories such as home repair, gardening, decorating, do-it-yourself, and organization. There are suggestions for remaking laundry rooms with modern twists, free plans for DIY wood countertops, and big ideas for major home remodeling.
With such an endless bounty of inspiration on TV and at your fingertips, it's easy to get lost in a home remodeling fog. You sit down to watch one episode of Fixer Upper and before you know it, you've binged the entire first season. Or you click on YouTube to watch a minute or two of a renovation video (just to verify its usefulness), and suddenly it's dark outside and the kids are cranky because they haven't had dinner. So go forth in the search for the perfect home remodeling plan, adequately armed with resources, and properly forewarned.
Lorie Jewell is a freelance writer who tackled her kitchen for her latest home remodeling project in her Florida home.
Get a Quote
Choose the service you need
Comments
Leave a Comment
Your email address will not be published. Required fields are marked *