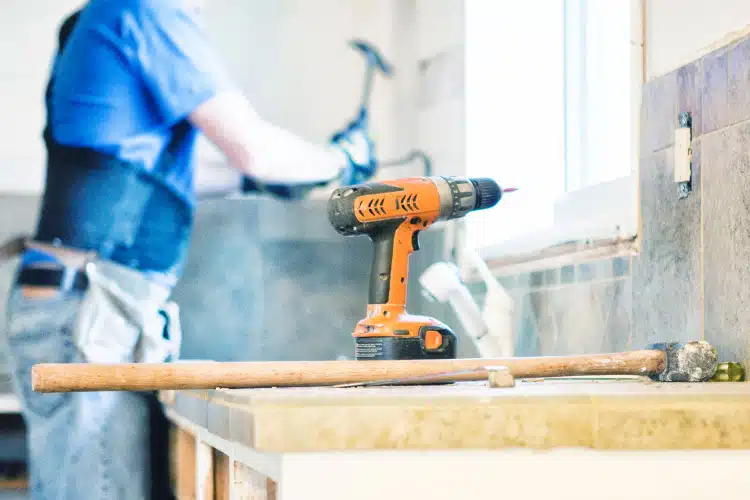 Ready to sell? Tackle these home renovations first
Few events in life can stoke the level of stress that comes with selling a home. There are so many details to tend to — from attracting buyers, to negotiating the final deal, to handling inspection repairs — you can get overwhelmed at any point.
There are ways to make it easier, though. For starters, taking care of needed home renovations prior to putting your house on the market can go a long way toward a smoother sales process. But how do you know what's necessary and what's merely a nice-to-have upgrade your potential buyers — and appraiser — might not even notice? This is particularly relevant in today's red-hot real estate market, which favors sellers. You want to make sure your return on investment (ROI) aligns with the effort you put into the home renovations, right?
To get through it all with your sales price — and your sanity — intact, here are five home improvement questions to consider as you decide to make your move.
1. What should I spend money on before selling my house?
The first step in home renovation is to consult a professional. Even if you're planning to go the DIY route for some of your projects, a licensed real estate agent can help with essentials like a home value estimate, insight into what the local market looks like, and insider info about sales in your neighborhood.
"If all the kitchens in your immediate area have been updated, an agent will know that and can recommend you get yours done, too," says Neyshika Tellis, a Tampa Bay-area real estate agent. "They have access to all MLS (Multiple Listing Service) data and can tell you what the trends are near you."
You also want to get a contractor on board for home renovations that are more complicated (and definitely for plumbing or electrical work). You may balk at spending money on something you think you can handle solo. But it's worth it — and definitely safer. Just be sure to thoroughly vet anyone you're considering hiring.
"Make sure he or she is licensed for the type of work you're doing," says Tellis. "It's also very important to ask if they carry general liability insurance, which protects the home in the event of an accident. And it may seem like overkill, but check their online reviews and ask for references."
Planning is key. Create a budget — and add 10%. Build a timeline — and add two months. You always want to pad around the edges to make sure you have enough time and money.
Space is a consideration, too, when you're in the middle of upgrades. You can save yourself and your family more than a few headaches by keeping your things in a PODS portable storage container placed conveniently in your driveway — an easy solution for storing and organizing your tools and equipment — that keeps the mess that often accompanies renovations from getting out of hand. Bonus: When you're done with renovations and you're ready to start showing your house, you can pack away any extra furniture or boxes in the container. PODS will pick it up and keep it in a secure storage facility until you're ready for it.
2. What renovations are worth doing before selling?
In general, you can't go wrong with updating your kitchen and bathrooms. Buyers are also definitely expecting new appliances, so don't skimp. Go with stainless steel, and look for the ENERGY STAR® logo. Today's buyer wants efficiency — both to be more eco-conscious and to save money.
If your house is a bit outdated but you have a nice-sized kitchen, deck it out like you're designing a chef's dream. There's a good chance your potential buyers will be among the many Americans who've upped their home-cooking game since the pandemic put the kibosh on a lot of dining out.
Granite countertops are another important kitchen upgrade that makes a big difference in your return on investment. When it comes to colors and patterns, though, go with subtle solids. The backsplash for the kitchen can be a bit bolder, but stick with neutral colors, even if your own style is more dramatic. "Let the buyer imagine themselves in the house," says Tellis.
In the bathroom, a reglazed tub (with professional help) is almost as good as a new one altogether but significantly less pricey and time-intensive. The same goes for replacing faucet fixtures and decorative touches like cabinets and mirrors, which get a whole new vibe when you pop on new handles and frames, respectively. Inside the shower, splurge on a fancy shower caddy to hold your soaps and shampoos — and ditch the half-empty bottles crowded on the corner ledge.
3. What home improvements add the most value in 2021?
As we've mentioned, today's market puts the seller in the driver's seat. Renovations that might have been deal-breakers just a couple of years ago now elicit a mere "meh" when it comes to getting your house sale-ready.
"Buyers are willing to sacrifice and buy a home that might not meet everything on their checklist," says Tellis. "They're definitely willing to take on more of the renovations themselves." Nevertheless, here are a few home improvements that can boost your return on investment, no matter what the market looks like:
Crown molding: Add an elegant, finished look to your home.
Fixtures: Update your bathroom and kitchen with shiny, new faucets.
Baseboards: Give them a good scrubbing — you'll be shocked at the ground-in dirt that lifts away, even in the cleanest home.
Kitchen cabinets: A bit of an investment, but a huge difference in your overall style — after all, the kitchen is the heart of the home.
Landscaping: Make a good first impression with a tidy flower bed or fresh mulch around your plants.
Front door: Spring for a new door or add a new coat of paint to get rid of years of fingerprints and wear-and-tear.
Exterior lights: Accent lights create a dramatic, refined vibe, highlighting your prized landscaping or brand new front door.
Pressure wash: Give the driveway and exterior walls a solid scrubbing. Nobody wants to see oil spots or mildew stains.
4. What are some small home renovations with big ROI?
According to Remodeling's Cost vs. Value Report for 2021, home improvement projects with the best bang for your buck this year are relatively low-key, compared to major renovations like a new roof or an addition to the house. The top three with the highest ROI are:
Garage door replacement, which will recoup 94% of your investment
Manufactured stone veneer, with a 92% ROI
Minor kitchen remodel, with a 72% ROI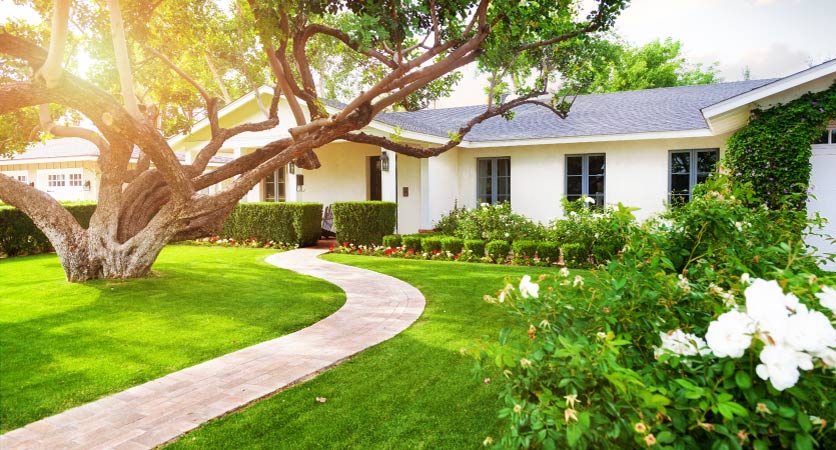 5. What external home improvements are important to buyers?
Curb appeal is a big deal. It's the first impression for your potential buyers — and just as critically, for real estate agents who might hold the keys to selling your home. Make sure your home is sparkling clean on the outside (as well as the inside), with a thorough pressure washing and gutter cleanout. All exterior features should be neat and tidy, including your landscaping beds, any outdoor living space, the sidewalk, and your front door. (Pro tip: Invest in a new welcome mat.)
The garage is another key area that shouldn't be neglected. Working from the floor to the door, get rid of stains, leaves, and that layer of grime that always accumulates in the corners. And replace your remote opener batteries, just to be safe. Also, don't forget your mailbox. Add fresh mulch or even some pretty flowers around its base, and give the box itself a solid scrub inside and out.
Ready to make your move? Check out the PODS blog for more hints and hacks to help your relocation go smoothly, like decluttering before you start to pack, creating a positive moving experience for your kids, and keeping your work-from-home job intact during the move. 
Special thanks to Neyshika Tellis — Tampa Bay, Florida, real estate agent with Charles Rutenberg Realty — for providing her professional insight for this article!
---
Shannon Jacobs is a Tampa-based freelance writer and frequent contributor to the PODS blog. She has lived in Atlanta, the Berkshires, and Nashville, but always returns to the warmth of Florida's Gulf Coast.
Get a Quote
Choose the service you need
Comments
Leave a Comment
Your email address will not be published. Required fields are marked *