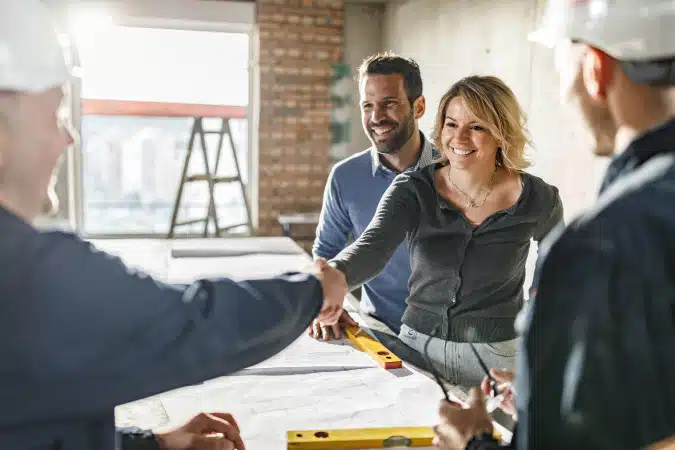 Want to Know How to Raise the Value of Your Home? Consider These Top Home Renovations
Embarking on a home improvement project isn't always about making fashionable updates to stay in style. Sometimes it's to boost your bottom line: adding value so when you sell, you walk away from your investment with a pocket full of cash. If that's your plan, there are some things to consider before you pick out a paint swatch or pull up the first tile. Whether you're taking on minor touch-ups or bringing in a bulldozer, read on for tips and ideas to hoist your curb appeal — and fatten your wallet.
Did you know? This is the second article in our series on home renovations. Throughout this series, real estate agent Neyshika Tellis has given us the lowdown on all things renovations. Check out the first in the series to learn what to consider before renovating and which renos will give you the most bang for your buck.
Do home renovations increase property value?
Today's robust real estate market almost guarantees that home renovations will increase the value of your home — unless you (or your contractor) botch your reno beyond redemption. Even lighter-touch improvements can make a big impact. A thorough pressure wash, new shutters, and refreshed landscaping are a few of the exterior upgrades that add value. Inside, updated kitchens and baths are big value-boosters. See our "Renovation Return on Investment" chart further in the article for specifics on projects that'll put money back in your pocket — along with just how much you can expect to get back.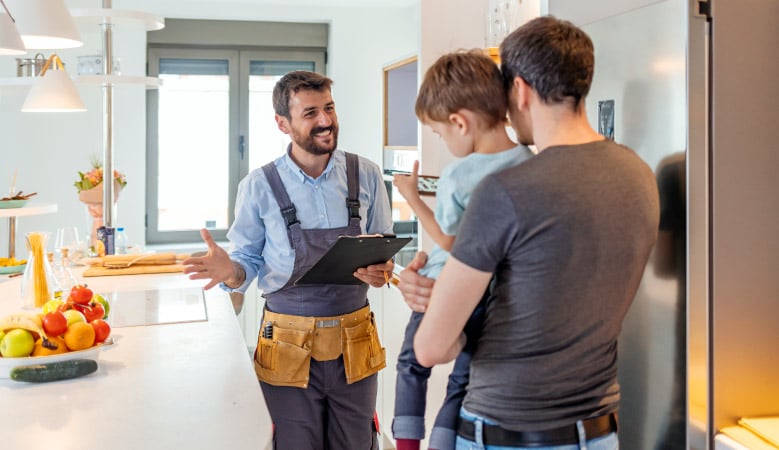 Which home improvements add the most value in 2021?
Upgrades to outdoor spaces have been more popular than ever since the start of the pandemic, since people tend to feel more comfortable in the fresh air. "If your budget allows for one project, do it outdoors," says Neyshika Tellis, a real estate agent in the Tampa Bay area.
"Fix the rips and holes in your screens — everybody's got them," she added. "And that's something you can learn on YouTube or in a class at Home Depot to do on your own. It doesn't necessarily require hiring a professional."
Specifically, what renovations will increase home value the most in 2021? RisMedia's report cites the following projects as the top five renovations to boost home value in 2021:
1. Garage Doors
You might not think of a garage door as anything more than a way to get your car in and out of the elements — and, of course, to access all the tools, holiday decorations, extra furniture, outgrown clothes, and everything else you stash in there. But as a prominent feature that's generally at the front of your home, a new door can have a big impact. If you're unable to swing a full replacement, consider a fresh coat of paint or new light fixtures. First impressions are important — and valuable: You can recoup 94% of the cost.
2. Stone Veneer
Change the entire vibe of your home with the relatively easy addition of stone veneers to your front porch or other exterior space. A 92% return on your investment makes this not only a way to get a striking new look but also a good way to boost that bottom line when you sell. 
Pro Tip: Whatever home improvements you decide to make, be sure to use this Home Renovation Checklist to keep your projects on track.
3. Kitchen Mini-Remodel
If you don't want to go full HGTV with your renovation, a mini-remodel of your kitchen is a refreshing option. Focus on one element — your kitchen floors, appliances, or cabinetry — and leave the rest for another day (or for your future buyers, if you're planning to sell soon). Shiny new tile, stainless-steel appliances, or stylish cabinets — who wouldn't love those? And who wouldn't also love 72% of the investment back when the house sells? 
4. Siding Replacement
Another entry in the curb-appeal department, siding replacement is likely among the most dramatic of all home renovations. Maybe your house has seen better days — those dings and cracks from decades of weather are beginning to take their toll. Or perhaps it's time to ditch the '80s-era color scheme that was oh-so-hip when you moved in. Siding replacement is one easy way to do it — and you'll easily recoup 69% of the costs.
5. Vinyl Windows
Like crow's feet and age spots, peeling, faded window frames can add years to your home — and subtract significant dollars from its value. As a popular alternative that's weather-resistant and relatively low-cost, vinyl windows will recoup 69% of your investment. Energy efficiency is another check in the pro column, along with low maintenance (they're very easy to clean).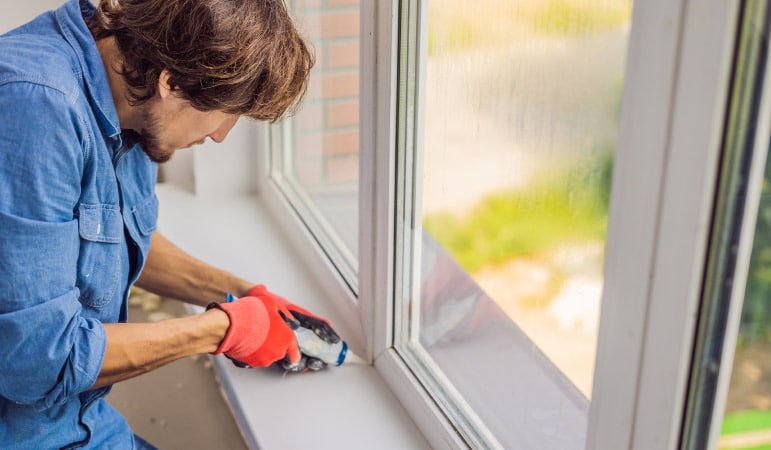 What other renovations have a high return on investment (ROI)?
In the right market, a seller doesn't have to worry about merely breaking even after investing in home improvements. And today's market is just such a scenario. With only two and a half months' inventory available, according to Tellis, sellers are pretty much guaranteed to recoup what they've put into their homes — and then some. The following chart, with data from Remodeling Magazine's Cost vs. Value Report, shows the top 15 projects providing the highest return on investment for this year's renovator.
Renovation Return on Investment Chart
| | | | |
| --- | --- | --- | --- |
| Renovation | Job cost | Value at sale | % cost recovered |
| Garage door replacement | $3,907 | $3,663 | 94% |
| Manufactured stone veneer | $10,386 | $9,571 | 92% |
| Minor kitchen remodel | $26,214 | $18,927 | 72% |
| Siding replacement (fiber cement) | $19,626 | $13,618 | 69% |
| Window replacement (vinyl) | $19,385 | $13,297 | 69% |
| Siding replacement (vinyl) | $16,576 | $11,315 | 68% |
| Window replacement (wood) | $23,219 | $15,644 | 67% |
| Deck addition (wood) | $16,766 | $11,038 | 66% |
| Entry door replacement (steel) | $2,082 | $1,353 | 65% |
| Deck addition (composite) | $22,426 | $14,169 | 63% |
| Grand entrance (fiberglass) | $10,044 | $6,116 | 61% |
| Roof replacement (asphalt shingles) | $28,256 | $17,147 | 61% |
| Bathroom remodel (mid-range) | $24,424 | $14,671 | 60% |
| Universal design bathroom | $38,813 | $22,475 | 58% |
| Major kitchen remodel (mid-range) | $75,571 | $43,364 | 57% |
Pro Tip: Once you've chosen which home renovations you want to take on to increase your home's value, make room for the renovations with a PODS portable storage container. You can keep it right in your driveway (or in a secure Storage Center) and temporarily store anything you want to keep out of your project area. Keep the container as long as you need it, and when you're all done, PODS will pick it up. Easy peasy!
Should you do major home renovations yourself?
Big jobs require skilled, knowledgeable professionals. When you're dealing with complicated systems like electrical and plumbing, make sure to check credentials before you hire a contractor. And don't just take a business card at face value. Here's a quick to-do list to follow in your vetting process:
Make sure the contractor understands the permitting rules for the specific project in your municipality. "It's important to get that part of the project ironed out and know who's responsible from the start," says Tellis. "That includes who will close out the permits after the work is done. The last thing you want is to find out they're still open when you're at the closing table."
Verify your contractor's license and insurance. General liability insurance is imperative to protect your home in the event of an accident, and workman's comp provides another layer of protection.
Check references. This seems like a no-brainer, but a lot of people are satisfied with a Google search that doesn't turn up negative reviews. Take the extra step and make a few actual phone calls to people for whom your contractor has done work, and get their feedback. Ask specific questions: Was the contractor punctual? Were there excessive cost overruns or timing adjustments? Was the finished product acceptable?
Confirm the payment schedule and terms with your contractor up front. Do you prefer to pay half at the start and half on completion? Get it all in writing.
Perhaps the most important tip of all when it comes to contractors: Keep your records. "An ounce of prevention is worth a pound of cure," as the saying goes. And it's not just the sale-end of your home that benefits from good maintenance and record keeping; making sure your home stays in good shape saves money, too.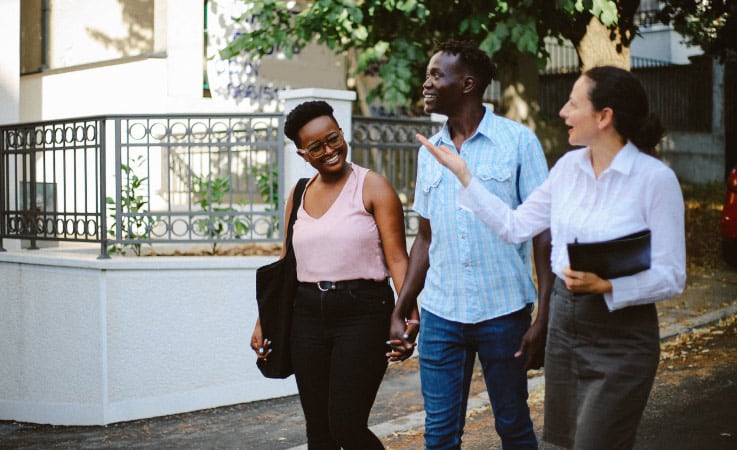 How do you determine home value after a renovation?
When it comes to a home value estimate, trust business pros who've pounded the pavement in your area and have access to all the right data. "A real estate professional is your best asset when you're considering whether to renovate before putting your home on the market," Tellis advises. "They can look at other homes that have been sold in your area and let you know whether, for instance, local sellers have updated their kitchens or baths. If that's the case, you'll definitely want to do the same in order to remain competitive."
Making sure your home is show-ready is another value-add a real estate agent can bring. As experienced open-house hosts, real estate agents can guide you in creating the appropriate staging elements before you open your doors to potential buyers.
Now, it should be noted that home renovations intended as a profit-making venture might have an unexpected outcome: It's not unusual for a homeowner to fall in love again once all the upgrades are finished and decide not to move, after all. You've been forewarned. To hedge your bets from the get-go, pick improvements that'll make you happy if you stay — and fatten your wallet if you sell. It'll be a win-win, no matter what.
Ready to dig deeper into home renovating? Check out the PODS blog, for all kinds of decorating and home improvement ideas — from incorporating stylishly affordable updates to adding a whole new room to your house.
Special thanks to Neyshika Tellis — Tampa Bay, Florida real estate agent with Charles Rutenberg Realty — for providing her professional insight for this article!
---
Shannon Jacobs is a Tampa-based freelance writer and frequent contributor to the PODS blog. She has lived in Atlanta, the Berkshires, and Nashville, but always returns to the warmth of Florida's Gulf Coast.
Get a Quote
Choose the service you need
Comments
Leave a Comment
Your email address will not be published. Required fields are marked *