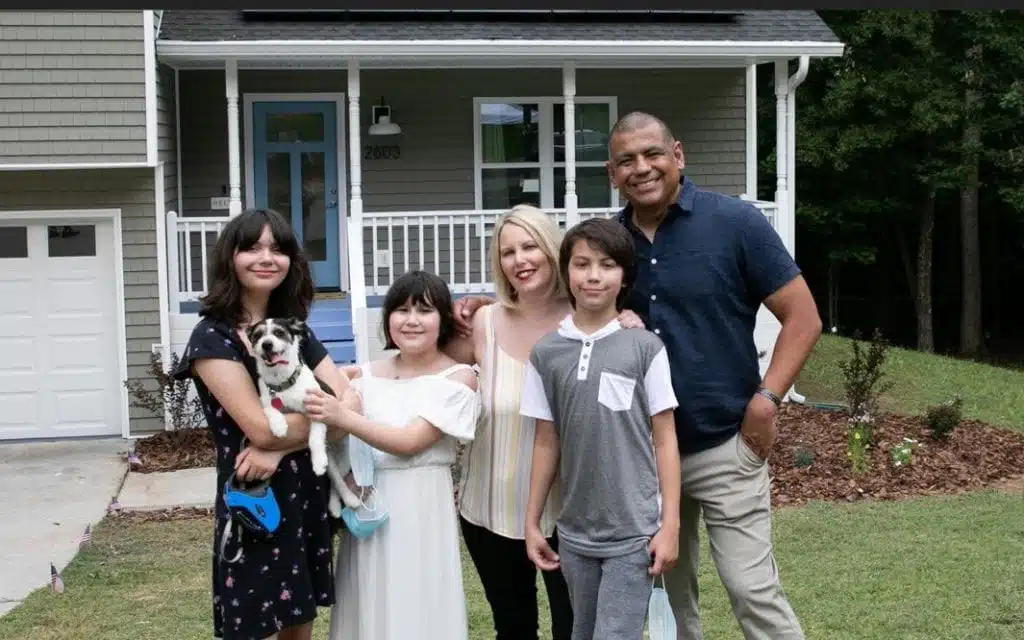 Love Home Renovation Shows? Get Inspired by this Veteran's Home Transformation on Military Makeover
PODS remains committed to helping veterans and military families as they navigate housing issues, home maintenance, transitional tasks, and moving and storage. As part of that commitment, PODS offers a 10% military discount on PODS moving and storage services for active duty, retired, and veteran members. Learn more about the PODS military discount here.
Our military servicemen and women demonstrate an unwavering dedication to serve and are there when we need them most. Yet research by the U.S. government shows that returning military members face a higher risk of homelessness and housing challenges than their civilian counterparts.
What happens when they need help with attaining secure and stable housing -- one of the most basic human needs of all? Who serves them?
Recently, we got a close-up look at one program that's focused on improving home stability and making home dreams come true for active, retired, and veteran military and their families. Military Makeover with Montel is a unique home improvement series on Lifetime that enlists conscientious designers, contractors, landscapers, and other home improvement professionals to transform the homes and lives of military families across the country.
PODS Moving and Storage was honored to be a proud sponsor when the Military Makeover team performed an inside-and-out renovation on the home of an Atlanta veteran and his family. Read on to learn about this veteran's service, his home transformation, and other government and nonprofit programs aimed at helping veterans and their families achieve safe and secure housing.
Serving in the shadow of tragedy
Meet Marcelino Marquez -- father, husband, and Master Gunnery Sergeant with over 27 years of service in the U.S. military and reserves. During his extensive time in the military, Marquez served five years in Mortuary Affairs.This military branch involves the recovery and handling of service members who have died on the battlefield, including the processing and transportation of remains post-combat.
Service in Mortuary Affairs involves an especially harrowing and difficult series of tasks, often leading to long-term repercussions as unit members work to return to civilian life. Specifically, studies show that Mortuary Affairs personnel suffer some of the highest rates of post-traumatic stress disorder, including intense psychological pressure that can manifest years and decades down the line.
Marquez now works and lives outside of Atlanta with his wife Frances and three children -- 11-year-old twins Jacob and Isabella, and 9-year-old Maya -- along with their dog, Rex, and Perry the parakeet. He reports that he still fights every day to cope with the memory and after-effects of his military experiences.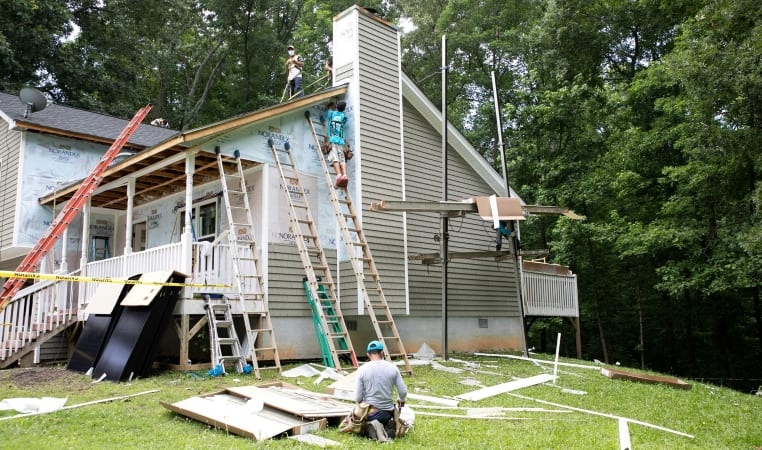 Home Makeover For A Hero
After Marquez's years of service and ongoing recovery, his family said their home needed some major TLC. This is where Military Makeover came in. Not only did the Marquez family home get the needed repairs -- they got the house of their dreams. A total kitchen remodel, all-new furniture, and high-tech entertainment system gives it the "wow factor" that makes home improvement shows so much fun to watch.
On the practical side, solar panels and a new energy-efficient HVAC system will save the family thousands in utility bills, while new outdoor siding, windows, decking, and flooring throughout the home mean few maintenance worries for decades to come. Thoughtful touches like a fully-equipped garage gym and home office complete with CaptionCall technology to help Marquez communicate by phone with confidence despite hearing loss will support his physical and mental health.
Dive into the big reveal and watch the home transformation video here: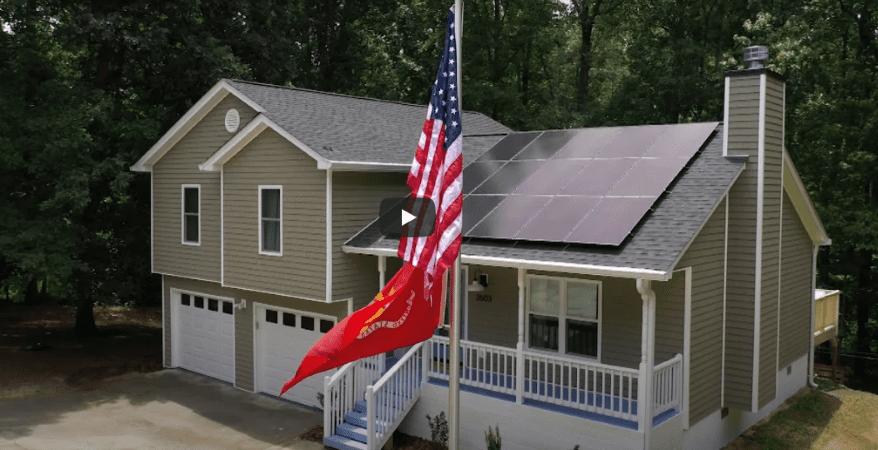 Protecting family belongings during renovation
The renovation was so extensive that the family was required to move out and relocate temporarily during the process. To help eliminate clutter and protect the family's belongings, PODS provided on-site storage solutions and temporarily moved the family's belongings to a secure PODS storage facility. The sponsorship also included loading help from professionals. This cleared the way for the design and construction teams to make a seamless transition from old to new.
"PODS is so proud to serve the men and women who serve our country," said Jason Felty, manager for PODS' Atlanta operations. "This is a special honor to even be asked to be a part of a military makeover. It's a fraction of what anyone can do to give back after the sacrifices they've made."
See the loading process in action below:
Housing Help for Veterans and Military
When it comes to post-military life, housing security and maintenance are often top concerns for veterans and their families. If you're a veteran, you may qualify for one or more of the public and private programs listed in the sections below. 
Government Programs for Veterans Housing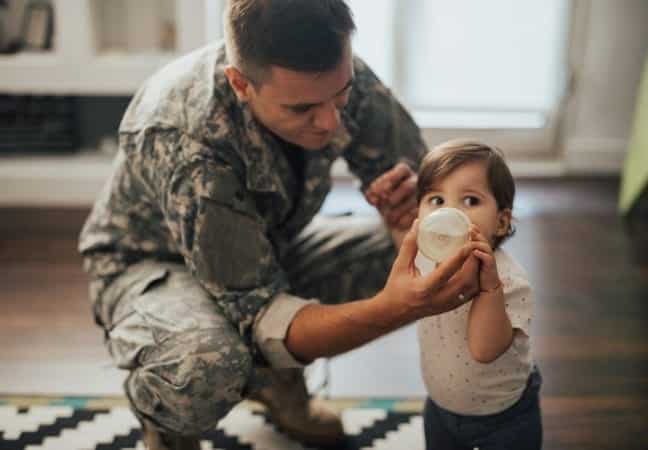 Top Nonprofits Focused on Veterans Housing Assistance
Although the VA offers extensive programs, the bureaucracy can often be hard for veterans to navigate, especially in times of crisis. Supported by both government and private grants, these nonprofit organizations often help veterans cut through the red tape, while also offering special programs focused on filling the gaps with veterans housing assistance and help military members transition back to civilian life. In addition to veterans needing services, if you're looking for a way to help veterans, these organizations could be a good place to start.
---
Amelia England is a content writer and regular contributor to the PODS Blog. Between college, grad school, and seasonal adventures, she has downsized and relocated over 25 times.  
Get a Quote
Choose the service you need
Comments
Leave a Comment
Your email address will not be published. Required fields are marked *