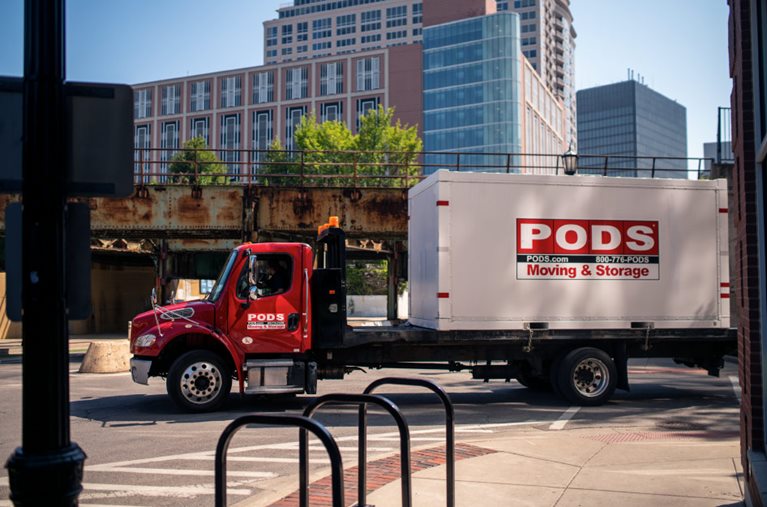 Moving to Addison, IL: Best Options for Addison Movers
With plenty of history to explore, summer concerts to experience, and a diverse dining scene to try out, Addison is a great place to consider moving. This Chicago suburb is home to just over 35,000 residents and is situated about 22 miles from The Loop. It's an affordable community for all walks of life to settle down, and if you're looking for the best options for Addison movers, PODS has you covered!
Addison, Illinois Map
Pros of Moving to Addison, IL
Chicago is the third-largest city in the U.S., as well as the most populated city in the state of Illinois. And with a wide variety of restaurants, retailers, and businesses (among other things), it's easy to see why Chicago is a great place to live. But if you're looking for a place to settle down with a residential charm that's still close to all the hustle and bustle, Addison is where it's at. Here are a few of our favorite reasons to relocate to the Village.
Proximity
Only 12 miles from O'Hare International Airport, 22 miles west of The Loop, and within close proximity to major highways and mass transportation, you can't beat Addison's location. You easily get that suburban feel you're after without being too far from the big city's hustle and bustle.
Job Opportunities
Manufacturing opportunities abound in Addison. In fact, it's home to a whopping 20 percent of all of DuPage County's manufacturing operations. Big names like Pampered Chef, UPS, and Nabisco are some of the top employers in the area.
Safety
Chicago may be known for its crime rates, but Addison is actually one of the area's safest suburbs. With a NeighborhoodScout crime rating of 45 (100 is the safest) — compared to Chicago's rating of 9 — Addison is a popular spot for families and young professionals.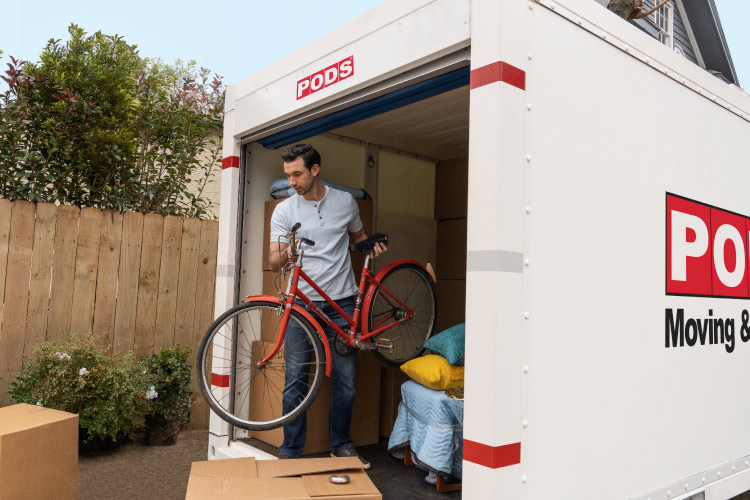 Move to Addison With Portable Moving and Storage Containers
Once you're set on your move to Addison, it's essential to find a moving method that works for you. When finding the right services, it's important to ensure the safety of your belongings, and PODS can help you do exactly that.

The sturdy, steel-frame containers made by PODS are designed to protect your belongings with high-tech polymer wall panels. You'll also have a few sizing options to choose from — and mix and match — when you're getting started.
Small Container (8-Foot)
The 8-foot container is the smallest offered by PODS and is most ideal for spaces 500 square feet or smaller. Whether you're looking to downsize or you're moving into your first apartment, this conveniently sized container can help you get the job done.
Medium Container (12-Foot)
This is a great size for a one-bedroom apartment, or spaces between 500 and 800 square feet. It's also ideal for larger storage needs. This container is comparable to a 10x10 storage unit and is a popular size among movers. Note: The 12-foot container works if you're not moving far, as this size is only available for local moves. So what is considered long distance for a moving company? It depends on the specific company, but a long-distance move is typically considered anything more than 400 miles. Some would consider any move across state lines long-distance, though.
Large Container (16-Foot)
This size is recommended for 2-bedroom homes, or spaces up to 1,200 square feet. Its large size is great for moves that require temporary storage and plenty of space to organize more belongings.
Secure Your Belongings With PODS Storage in Addison, IL
Once you decide which container or mix of containers works for your specific move, you'll need to contact PODS to get started. Here's what you can expect from the process:
Receive your container and load it: To ensure your safety, your container will be delivered to you by PODS. It's a contactless service that doesn't require you to meet with your driver. You can take your time loading and unloading your container right in your driveway, and if you need assistance, your team can connect you with local moving help.
Take as much time as you need: Whether you prefer to store your things in a convenient location or take your time loading and packing, the at-home storage that comes with a PODS container can provide you with the flexibility that you need.
Have your container delivered to your preferred destination: PODS can pick up your container and deliver it to your new home or to a local Addison PODS Storage Center, giving you peace of mind and easy accessibility to your belongings.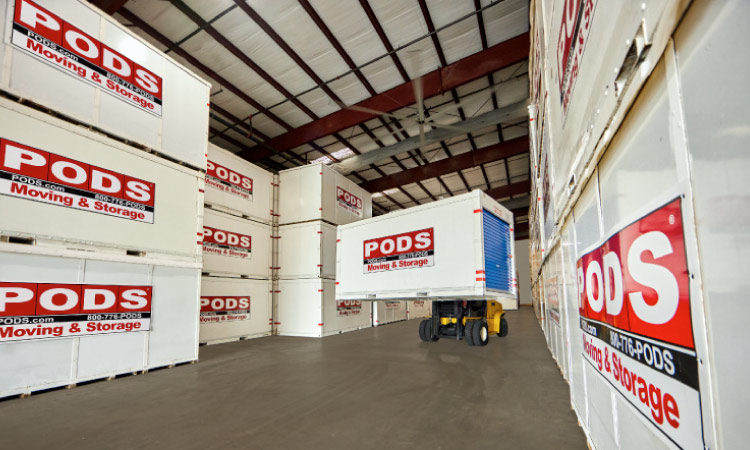 Consider Addison Storage Units
While many of us wish we could just get rid of everything, that's not always feasible. Some things may belong to a relative who is away, or you might simply have sentimental attachments to them. But that doesn't mean you want those items sticking around, right? Luckily, PODS can even help after you've moved. You can rent a storage unit from PODS to rid your home of extra clutter and keep it looking its best. Here are some benefits of using PODS for your long-term storage needs:
Secure Storage Facilities
You can rest easy knowing that your belongings are secure and out of the way when utilizing a nearby PODS Storage Center. And having your items inside a facility provides you with a double layer of protection.

Access to Your Belongings When You Need Them
Need to access your items while they're being stored at a facility? Give your local PODS team a call, and they'll be happy to help you out. You can also have your storage container delivered whenever and wherever you need it.

Driving That is Taken Care Of
You don't need to rent a truck to get your stuff moved around town, as PODS will take care of all of your transportation needs. Once you're ready to transport your container and get it to a facility, PODS will pick it up and drive it there. No matter where you're moving from — even across the country — PODS will get it there!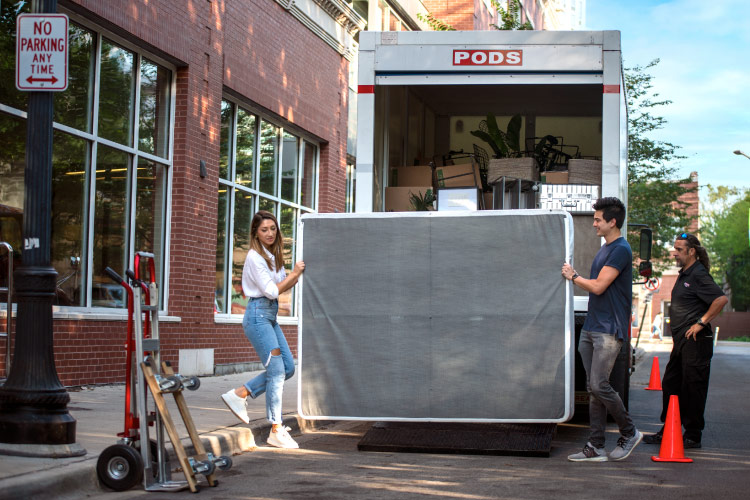 Get from Chicago to Addison with PODS City Service
Getting around in a big city can be challenging — especially when it comes to navigating through the maze of streets and parking regulations. Moving from Chicago to Addison? By making use of moving companies in Addison with specific big-city services, like PODS City Service, you can get the moving solution that fits your needs. PODS provides a flexible approach that allows you to customize your schedule and get the most out of your move. The best part: You don't have to worry about local regulations and traffic. And if you need help with the heavy lifting, in the meantime, PODS can even recommend some packing and loading professionals. (Bonus info: How much do you tip movers? A good rule of thumb is to tip around 20% of the total moving cost.)
Get a Quote
Choose the service you need
Comments
Leave a Comment
Your email address will not be published. Required fields are marked *