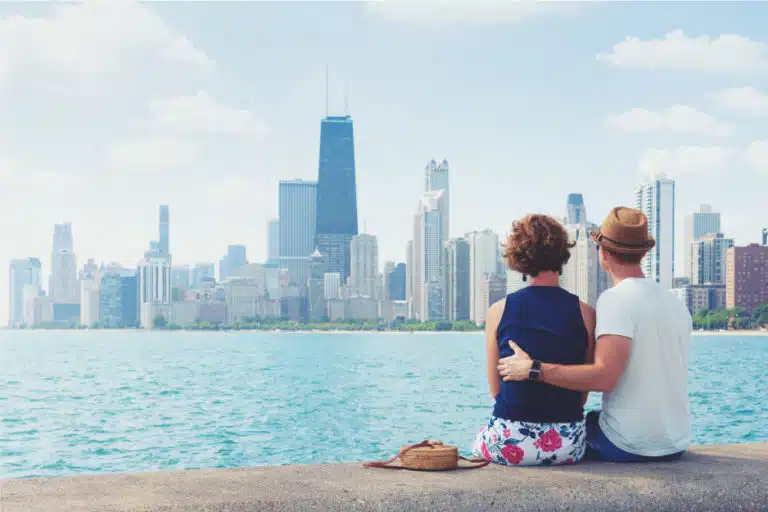 Thinking About a Move to the Windy City? The Pros and Cons of Living in Chicago
Are you wondering if a
move to Chicago is right for you
? As the nation's third largest city, there are plenty of people who agree that it's a great place to live. But what are the pros and cons of living in Chicago, and how can you be sure it'll be the right fit for you? Before you say yay or nay to the Windy City, get acquainted with some fun Chicago facts and explore the pros and cons of living here.
Fun Facts You Should Know About Chicago
Before we get into what it's like to really live in Chicago, we thought it would be a good idea to make sure you're aware of some of the city's interesting facts and what makes living here so unique.
Chicago has around 2.7 million residents.
"Chicago" is derived from a word meaning "striped skunk," from the language of the Illinois and Miami peoples. It had a secondary meaning of "wild leek" and was originally used in reference to the Chicago River, alluding to the presence of wild leeks in the area.
In addition to the Windy City (which refers to boastful politicians as well as the weather), Chicago also goes by the Second City.
Chicago has the 2nd largest public transportation system (behind New York City).
The Great Chicago Fire of 1871 left one third of the city's residents homeless.
Chicago is the birthplace of the skyscraper.
The city is a large metropolis, but its residents have a friendly, midwestern attitude.
Chicago is a melting pot and home to people from all over the world.
Chicago has more than 20 beaches with free public access.
The food scene is top notch.
Local love for the city's sports teams is real.
Clearly, the Second City has a lot going for it, but let's delve a little deeper into the real pros and cons of living in Chicago: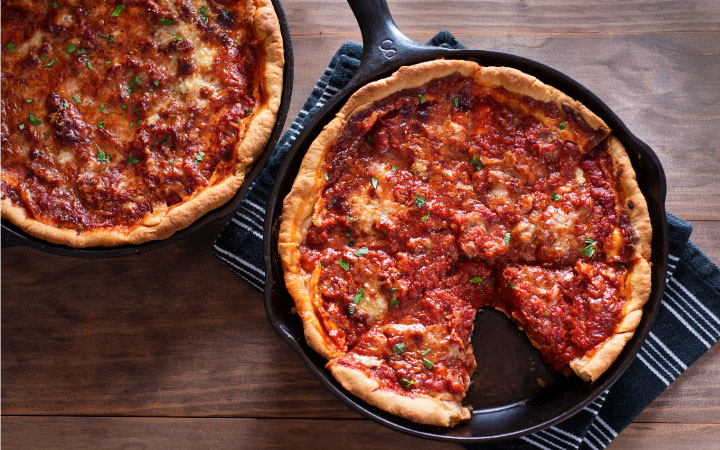 Pro: The food scene is one of the many benefits of living in Chicago.
Chances are, when you think of Chicago and food, you think of the city's famous deep-dish pizza (aka Chicago-style pizza). This now-classic take on an old favorite first appeared on the scene in 1943 when Pizzeria Uno opened its doors to patrons. GIs had been introduced to pizza while fighting in Italy, and many Chicagoans anticipated the coming demand for more cheesy goodness upon their return home. There's a long-standing debate about which pizzeria has the best Chicago-style deep dish, Uno's or Lou Malnati's, but we'll leave the decision up to you.
In addition to the deep dish delicacy, Chicago also boasts an amazing take on thin crust pizza, though it tends to get overshadowed by its famous cousin. Another Chicago staple on the food scene is the Chicago-style hot dog, which consists of an all-beef hot dog on a poppy seed bun, piled high with onions, relish, tomatoes, celery salt, peppers, and mustard. But the food scene in Chicago isn't just about frankfurters and za! Chicago is truly a foodie's paradise, with a wide selection of cuisines from all over the world. Immigrants from Latin America, India, China, Mexico, and Pakistan — to name a few — have all found homes in Chicago and brought their culinary delights with them.
And if you're looking for finer dining, you've come to the right place. Chicago was once awarded Best Restaurant City of the Year by Bon Appetit and is home to more than 20 Michelin-starred restaurants!
Con: The cost of living in Chicago can be high.
One of the major points to consider before moving is the cost of living in Chicago. According to BestPlaces, Chicago's cost of living is about 7% higher than the U.S. average. So is it expensive to live in Chicago? Yeah, when you compare it to cities like Charlotte or Detroit. However, when you compare Chicago to cities like Los Angeles and New York, you'll find the Second City is much more affordable.
When it comes to the price of homes, as of August 2023, the median home sale price is $340,000. That number's pretty good compared with Los Angeles ($980,000) and NYC ($820,000), and even with the median home sale price of the U.S. overall ($420,385). Of course, what you actually pay for your home will depend on where in Chicago you decide to settle down.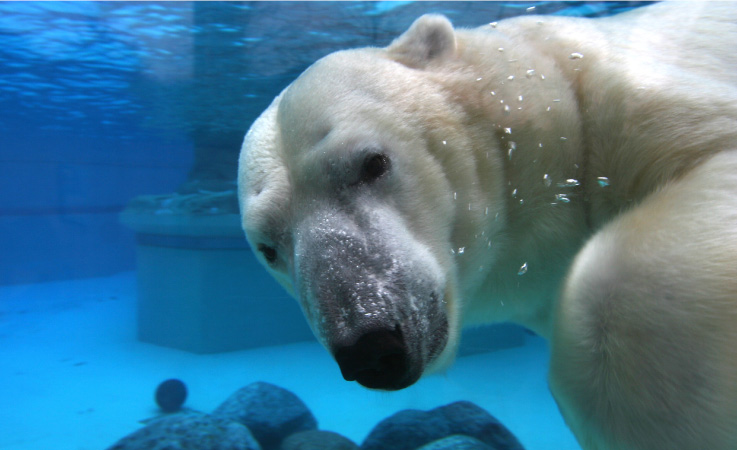 Pro: The Chicago culture scene is thriving.
There's always something to do in Chicago, and many times, it won't cost you a dime (free museum days, local live music, and outdoor festivals to name a few). Looking at the pros and cons of living in Chicago means looking at a long list of fun things to do, including exploring the more than 60 museums (and the like) in the city. A few must-visit institutions:
And many more!
Did you know Chicago is also home to over 600 parks? That's right, you'll never need to go far to enjoy greenspaces that host a variety of events throughout the year — such as festivals, sports competitions, shows, and musical performances. In addition, you'll find Chicago has a world-class symphony orchestra, a thriving theater scene, and all kinds of dance companies to keep your schedule busy.
Violent Crime Rates: Chicago, Illinois, USA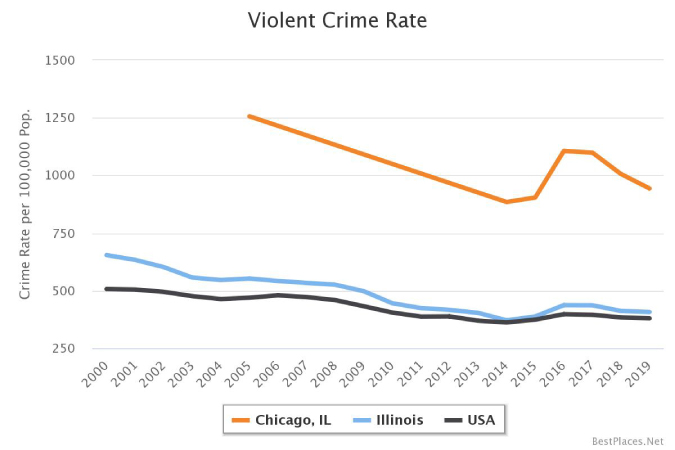 Chicago's overall crime rates have decreased since 2004, but reporting has been incomplete since 2020.
Con: You can't ignore the crime stats in Chicago.
Stats don't tell the whole story, but when it comes to violent crime, Chicago rates 49.9 while the U.S. overall rates 22.7 on a scale of one to 100 (low to high crime). Those numbers for Chicago are actually in an overall decline since 2006. While that's true, it's important to note that crime levels in the city rose with the pandemic in 2020, and that data reporting since then has been incomplete. This is due to the new way that government agencies are reporting on crime data and information, since that shift has been dicey. As of August 2023, the murder rate so far has been lower than the year prior — though it's still 23 percent higher than before the pandemic began. When you account for other crimes, such as assault, burglary, and motor vehicle theft, crime is actually up 36 percent from last year.
For a more complete picture on crime levels in Chicago, visit the Brennan Center.

So is Chicago safe? That depends on the city you're comparing it to. Chicago's violent and property crime rates are actually lower than Indianapolis and Detroit, both being Midwestern cities of comparable size.
The truth is, crime statistics are complicated, and sometimes it's difficult to discern the entire story from what's reported in the media. Chicago's a city dealing with the effects of myriad socioeconomic issues that are too complex to tackle here, but we encourage you to do some research on the city's efforts to address crime.
To get a better feel for how crime rates affect your day-to-day, your best bet is to find a few people from Chicago and ask what they recommend as the safest areas in town and overall crime rates.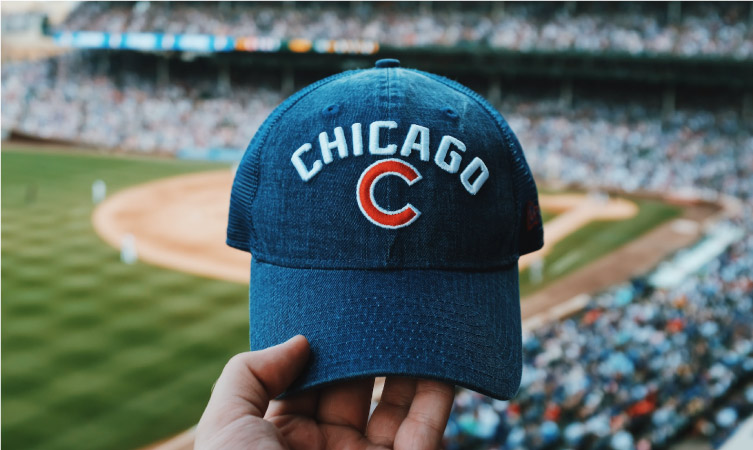 Wrigley Stadium
(Source: Blake Guidry via Unsplash)
Pro: The sports teams have some of the best fans around.
When weighing the pros and cons of living in Chicago, sports fans will fit right in as residents of the Windy City. When the Chicago Cubs finally won the World Series in 2016, they ended the longest championship drought in professional sports — 107 years without a title. The Cubs also play in the second oldest baseball stadium in use today, Wrigley Field (named after the chewing gum magnate), which is a ballpark everyone should see. The neighborhood around the stadium is called Wrigleyville, and it's home to some of the best places to watch the game, grab a beer, or fly the "W" afterward. In fact, Chicago may be the best baseball city in the country, as Chi-town bleeds proudly for the White Sox, too. And it's really one or the other; a White Sox fan is a White Sox fan, NOT a Cubs fan, and vice versa.
In addition to baseball, you'll also find super fans of the city's basketball team, the Bulls; the football team, the Bears; and the ice hockey team, the Blackhawks. Even if you wouldn't consider yourself a fan right now, the sports culture is so open and friendly, you'll be accepted immediately by the Chicago fans.
Con: The weather can take getting used to.
While it's true that the nickname "Windy City" was used to refer to windbag politicians in Chicago's past, it also has to do with the weather. Chicago's right next to Lake Michigan, and while that's a perk in the summer, it can be a little brutal in the winter. That's because of a phenomenon called
lake effect snow
, which occurs when cold air sweeps over the warmer temperature of the lake and leads to biting winds and snow storms that sweep in and settle over the city. But locals never let the unpredictable weather get in the way of getting to work or having fun. Just make sure you invest in a good heavy coat and boots!
On the flip side, the summers can be pretty hot, with an average high July temperature clocking in at 82°F, plus humidity. Of course, because Chicago is nestled next to the lake, you can expect some weather anomalies. 50°F in February? Sure. Rain and snow on the same day? Why not? When it comes to the weather, residents learn to just go with the flow.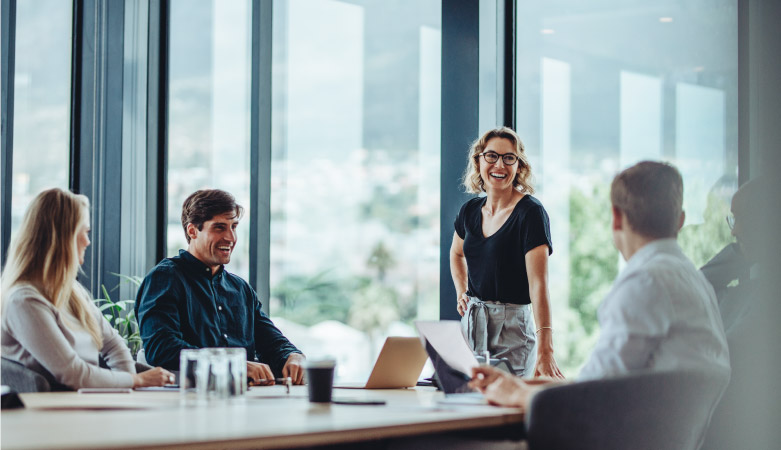 Pro: Chicago is a big city with lots of career opportunities.
Chicago has all kinds of job opportunities, whether you want to advance in your current career or start a new one. Major Fortune 500 companies call this city home, as well as all kinds of local businesses and even startups. You will find a variety of jobs in diverse industries, such as finance, healthcare, engineering, retail, and food services (to name a few).
Depending on the industry, the majority of Chicago workers can expect to make anywhere between $41,000 and $112,000, according to 2023 data from ZipRecruiter. The average annual salary in Chicago is $73,843.
Con: Depending on where you live, you may have a long commute.
While it's important to note that Chicago has one of the best (and one of the largest) public transportation systems in the U.S., it also has one of the worst traffic problems. Depending on where you choose to live in the city, you may need your car to commute. This means you'll want to factor in extra time to get where you're going, especially during morning and evening rush hours.
However, if you choose to live in an area that's serviced by the elevated railway (the L) or one of the many other Chicago Transit Authority options, you'll find it reliable and a great way to avoid the traffic. Just be prepared to change lines in order to get to your final destination!
When in doubt, you can always hoof it if you're downtown — being set up on a grid, Chicago is one of the country's most walkable cities. All the streets are calculated east-west or north-south as they move away from the grid's central intersection of State and Madison Streets. Once you understand the grid, it's very difficult to get lost!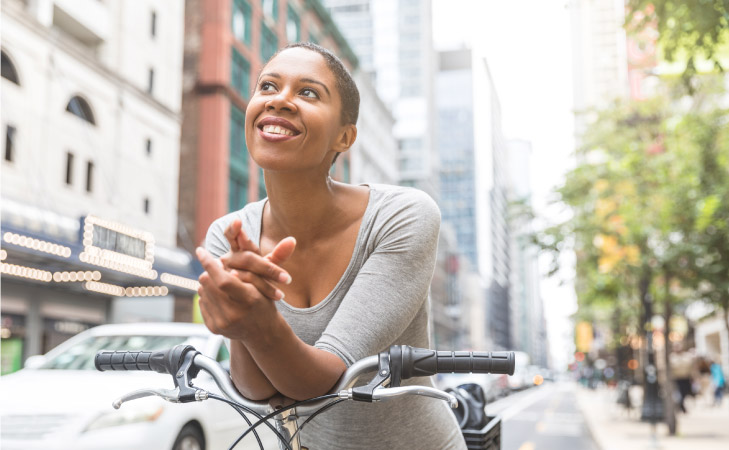 Why People Love Chicago
It's easy to see the many benefits of living in Chicago, whether you're drawn in by the diversity of its neighborhoods, its midwestern friendliness, or the abundance of well-paying jobs. The weather will take some getting used to, and you'll need to make sure you do your research when it comes to crime rates, but when considering the pros and cons of living in Chicago, we're convinced that the perks outweigh the drawbacks when it comes to making the big move to Chicago.
FAQs About Living in Chicago
Q: What are the negatives about living in Chicago?
A: Chicago has a higher-than-average crime rate, it can be expensive to live in certain neighborhoods, and the weather can get very cold.
Q: Is it worth living in Chicago?
A: Is Chicago worth moving to? Yes! There are plenty of job opportunities, and the housing costs are less than many coastal cities. You also have access to all kinds of cultural activities, the food scene is thriving, and there's always something to do.
Q: What are the pros of living in Chicago?
A: The top pros of living in Chicago are the food scene (it's a foodie heaven), the live music, the sports culture, and a top-notch cultural calendar that's busy throughout the year.
Q: What salary do you need to live in Chicago?
A: Wondering what salary is needed to live comfortably in Chicago? The average annual pay in Chicago is around $73,800. Keep in mind, however, that housing costs can vary depending on the neighborhood you live in and whether you rent or buy.
Q: Which is better, Chicago or New York?
A: It's not for us to say whether Chicago or New York is more in alignment with your lifestyle preferences. If you're looking to compare the two cities, though, it's worth noting that New York is much bigger than Chicago — NYC has a population of about 8.6 million, while Chicago, also a big city, is home to around 2.7 million. Chicago has a lower cost of living to match, though, as well as a friendly midwestern feel as opposed to New York's fast-paced reputation.

Q: Why do people stay in Chicago?
A: Come for the deep dish pizza, stay for the Cubs games, friendly residents, bustling arts scene, delicious dining options, lower cost of living than major cities like Los Angeles and New York, and the plethora of diverse neighborhoods to make your home.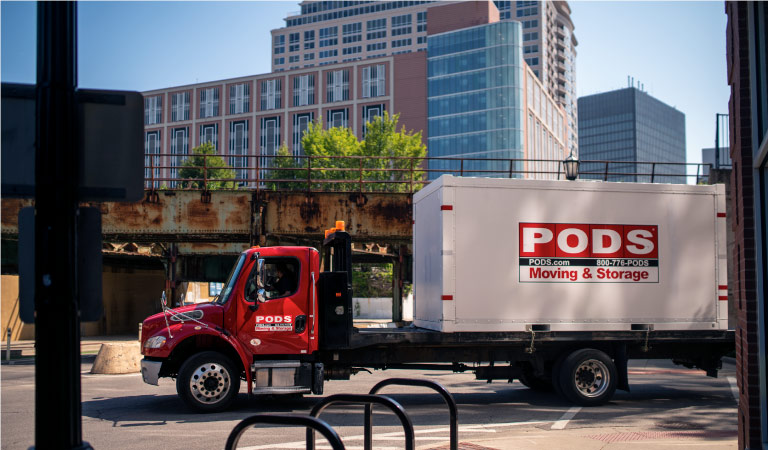 Feel like a move to Chicago is right for you?
If you're ready to make the move to Chicago, consider going with a PODS storage container.
Moving with PODS means storage is built in and your moving schedule is your own. Have a container delivered right to your driveway where you can pack and load at your own pace. When you're ready, a driver will pick up your container and take it straight to your new Chicago home, or you can keep it at a PODS Storage Center until you're ready for it.
Moving into the heart of the Windy City? Use PODS City Service to make your move a breeze. Our driver will stay with your container while you get it unloaded (at ground level) right from the truck, defending your things against parking tickets and theft.
Get a Quote
Choose the service you need
Comments
Leave a Comment
Your email address will not be published. Required fields are marked *