Take advantage of our limited time offer. Enter promo code HOLIDAY25 to save up to 25%.
See offer details
.
Moving to Chicago? Here's All You Need to Know About Moving Companies, Cost of Living, and the Best Windy City Neighborhoods
If you're intrigued by the big city life (Chicago is the 3rd largest city in the U.S.), want to enjoy all the outdoor fun of Lake Michigan, are interested in trying out all kinds of global cuisine on a regular basis, and are excited to experience a variety of cultural events, then moving to Chicago sounds like the right decision for you. Don't let its moniker fool you, the Second City easily places first when it comes to keeping your calendar busy, and your taste buds tingling with new culinary delights.
Chicago is home to all kinds of unique neighborhoods, and offers a friendly, midwestern vibe that welcomes everyone to their town, which you don't seem to find in the coastal cities. Just walking around the city can give you a lesson in history and architecture as there are so many distinctive buildings, boulevards, and businesses to satisfy anyone who's curious. But what's it like to move to Chicago, and how do you know what's the best place for you to live? In this guide, we're going to discuss all that and more!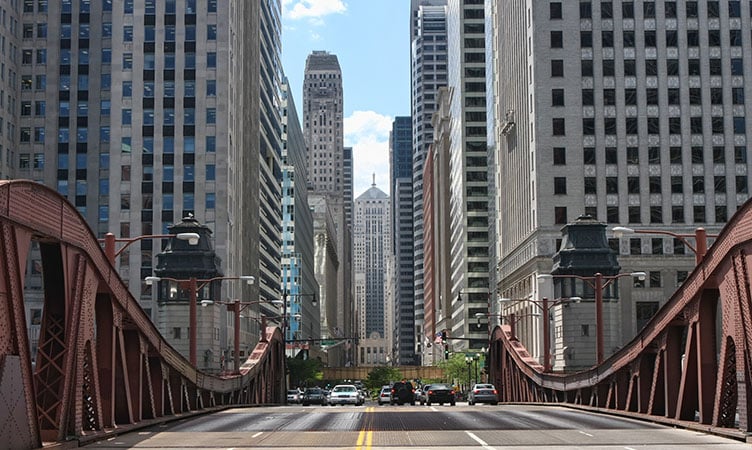 Wonder why people are moving to Chicago?
The Second City lifestyle has a lot going for it, which is why people are continuing to move to, and stay in, Chicago
People are moving to Chicago because of all it has to offer when it comes to jobs, housing, and ways to spend your leisure time. There are many reasons why you may be moving to Chicago, but you'll be happy to know that you'll always have plenty to do, whether it's after work or on the weekends.
Chi-town's food is a big reason why those who move here, stay. While the city's most famous cuisine is its deep-dish style pizza, there are also all kinds of great spots that offer thin crust and Detroit style. Other casual favorites are Italian beef sandwiches and Chicago style hot dogs, which almost every resident has an opinion on — as well as the best condiments to put on them. But in addition to these favorites, Chicago has some of the best fine-dining options in the country. In fact, the U.S. News and World Report listed Chicago as the third-best American foodie city. That's quite an honor, and speaks to the types of restaurants that are thriving here including:
Farm-to-table
Global cuisine from Latin America, the Philippines, Mexico, and Korea to name a few
Chef-driven fine dining
Michelin star restaurants
Breweries/gastropubs
People also want to move to Chicago for all kinds of cultural attractions. You can check out their world class museums like the Field Museum, the Shedd Aquarium, or the Art Institute of Chicago, or see what's happening on the live music scene. There are large scale annual music festivals like Lollapalooza and small venues that attract a diverse selection of local talent. Whether you like rock, EDM, blues, R&B, classical, or jazz, you're going to find it in Chicago!
People also love the welcoming feeling they experience, no matter which Chicago neighborhood they decide to settle down in. As we mentioned, the midwestern warmth is definitely a thing, and you'll always find a local who's willing to help you if you're lost, need a good recommendation, or just want to chat to pass the time. Neighbors take pride in helping one another out, and you're sure to always find someone to chat about the weather with (for good or bad)!
What salary do you need to live in Chicago?
How much should you be bringing home in order to live comfortably in Chicago?
According to the 2020 census, the average median income in Chicago was $62,097. According to Apartment List, in order to live comfortably in the Windy City, you'll need an income of $52,480 per year, which could be more or less depending on your lifestyle. It might be helpful to also take a look at the average cost of living in Chicago, such as what some of the prices are for meals in restaurants, items at the grocery store, entertainment, and childcare for instance. This can give you a better picture of what you will likely need when it comes to the right salary for you in Chicago.
Average Chicago home prices sit at $314,719 according to Zillow and the average rent is $2,206, but this depends on how many bedrooms your home or apartment have, as well as what neighborhood you decide to live in. Most of your salary will probably go towards your rent or your mortgage, so deciding where to live is an important decision.
Some areas of Chicago are more expensive than others, and you'll also need to factor in what type of transportation (public or car) you'll be using to commute to work. Some people choose to live in the further suburbs because the rent and housing prices are less expensive, but they'll need to put more towards their transportation costs. It all depends on what your situation is, and what's going to work best for you!
Jobs in Chicago, IL
What does the job market look like if you're considering a career change?
What does the job market look like in Chicago? Well, we have to say that there are a lot of opportunities in a variety of sectors if you're looking for a stable job. The two largest sectors are business and finance, and companies like JP Morgan Chase and Deloitte employ many people in their Chicago offices. Other large industries, such as healthcare, engineering, and transportation, also offer opportunities for new and lateral hires. Chicago is home to colleges such as the University of Chicago, DePaul, and Loyola, which offer a steady stream of new talent to keep the job market thriving and expanding.
Chicago is also a hub for the manufacturing, transportation, IT, and health services industries. That's not to say there aren't any other kinds of jobs here: Chicago is truly massive, so you'll be able to find any job here if you look hard enough.
Things to do in Chicago, IL
Here are our top things to do in Chicago
Visit Navy Pier. One of the most iconic places to visit is Navy Pier, where you can do some shopping, catch a theater show, or embark on a boat cruise of Lake Michigan. There's also a giant Ferris wheel, a beer garden, and concerts throughout the summer months.
Check out Grant Park. This 313-acre park is home to some of the most iconic cultural institutions in the city, including museums, gardens, and the famous Buckingham Fountain, which is one of the largest fountains in the world.
Walk the Magnificent Mile. Feel like the business tycoons of old on this broad, bustling street. Walk down Michigan Ave. and browse through all kinds of wonderful retailers such as Bloomingdale's, Nordstroms, Macy's, and a variety of high end restaurants and boutique hotels. Here you'll also find the Chicago Water Tower (built in 1869), the Wrigley Building, and the Tribune Tower.
Take a boat cruise. There are all kinds of cruises offered on both the Chicago River and Lake Michigan. Some of the most popular are the architectural tours that highlight the unique Chicago skyline and the history of its iconic buildings.
Catch a baseball, basketball, football, or hockey game. Chicago is a sports town, so if you can, take in a game at the famous Wrigley Field, or any of the other stadiums and arenas in the area.
Skydeck at the Willis Tower. See the view below from the 3rd tallest building in the U.S. as you ascend to the 103 floor of the Willis Tower. The views are spectacular, and on clear days you can see parts of Wisconsin, Indiana, and Michigan.
Lincoln Park Zoo. One of the few free zoos in the country, the Lincoln Park Zoo is great for both kids and adults to see over 200 species of animals.
Chicago Neighborhoods
What's the best neighborhood to live in Chicago?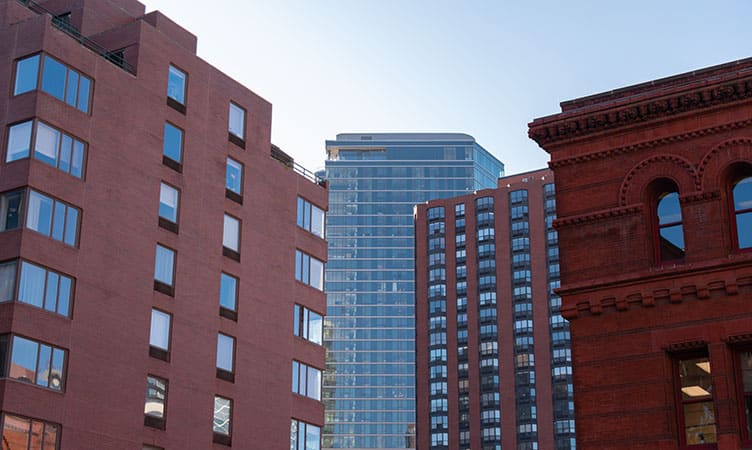 Printer's Row
This is one of the most popular neighborhoods to live in Chicago, and is located in what is known as the South Loop. Here you'll find a mix of condos, businesses, and wonderful restaurants around every corner. A little removed from some of the hustle and bustle of Michigan Ave., you'll find this place is vibrant during the day, as well as for nightlife.
Great for: Renters, professionals who work in the city, anyone who loves the big city urban feel
Typical home value: $281,618
Average monthly rent: $2,848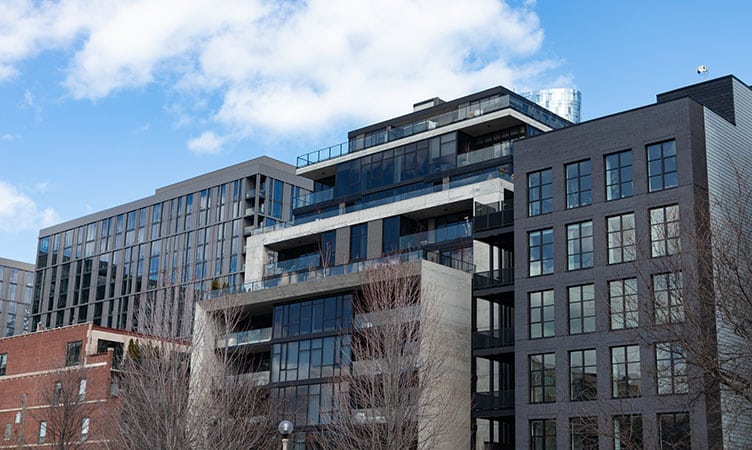 West Loop
Another great place to live in the city surrounded by all kinds of things to do is the West Loop. This area has an A+ rating and is the place to live if you're a foodie or you love trying new restaurants. Living here you'll be within easy walking distance of "Restaurant Row" as well as in close proximity to Little Italy and Greektown.
Great for: Foodies, renters, healthcare professionals (there are hospitals and medical facilities close by)
Typical home value: $444,867
Average monthly rent: $2,620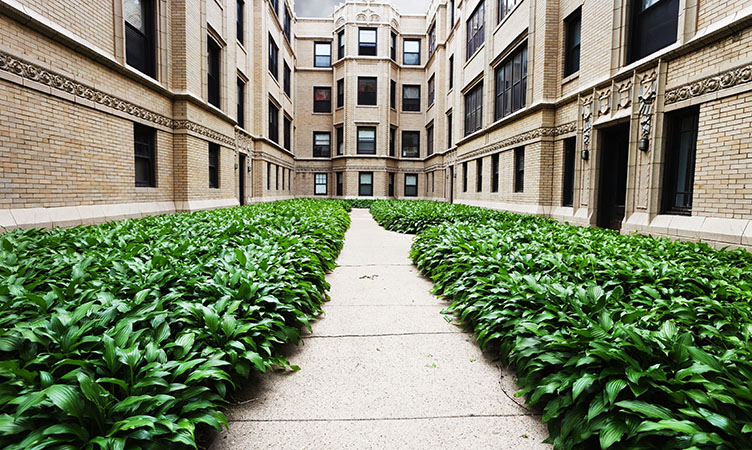 Rogers Park
One great neighborhood to consider living that flies under the radar is Rogers Park. This is a great area if you want more of a suburban feel to your urban living, as Rogers Park has fun community events such as live music, farmer's markets, and even their own theater. It's also very diverse, and the people in the neighborhood love welcoming new faces (and new cuisine!) to their restaurant scene.
Great for: families, students attending Loyola University, young professionals, commuters working in the city
Typical home value: $243,412
Average monthly rent: $1,318
Moving to Chicago
Before you make the big move, remember to keep these tips in mind:
Pack and plan everything in advance (including movers)
Make sure you have appropriate winter apparel
Check that your car (if you're bringing one) is in good working order
Remember to turn off your utilities and switch the mailing addresses on important accounts
Enroll children at school or let your new job know when you're planning on starting
Best Moving Companies Chicago
When you're moving to Chicago, you have a few choices. You can choose to get full-service movers who will help you from start to finish, DIY it and rent a truck, or get a PODS portable moving container. Here are our choices for affordable moving in Chicago.
Full-service movers
If you have your move all planned out and have the budget space, you might want to look into a full-service move. These companies will handle everything from packing, wrapping and unwrapping furniture, all the way to unpacking. Know that once you book, you're tied to the mover's schedule, so if anything changes, you might incur extra fees that you could avoid by moving with a container.
DIY Truck rental
You can also rent a truck and head off to Chicago on your own! This is a little more labor intensive since you'll be responsible for loading and unloading all your items, but it may also be a budget-friendly option. There are Chicago moving companies who can help you with unloading and unwrapping, so make sure you reach out and see what extra helping hands are available.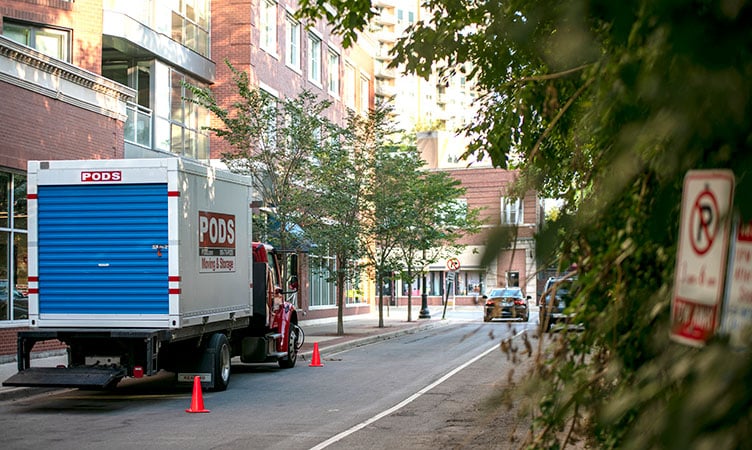 PODS Moving and Storage Containers
You can also use a PODS moving and storage container to pack up your belongings on your schedule. When you're ready to make the move, PODS will come to pick up the container and take it to your new address in Chicago. You can either begin to unload your items at your leisure or take advantage of our storage center until the time comes to unload.
Heads up for those winter movers, if you're moving to Chi-town between November and March, PODS containers will need a 14-foot-wide spot free of snow and ice.
PODS City Service
This unique service is available in every ZIP code of Chicago and is a great way to move to the big city. With PODS City Service, the container will come to you and PODS will handle all the parking regulations, navigating the cramped downtown streets, and your PODS driver will stay with your container to ward off any potential thieves and tickets that may come along with a typical moving company. They'll then take the container and move it to the storage facility until you're ready to make the move. You can either unload it once you arrive at your new home, or store the container in our storage facility.
FAQs about moving to Chicago
Q: Is moving to Chicago a good idea?
A: Yes, moving to Chicago is a great idea! There's so much to do and all kinds of great neighborhoods to live in. 
Q: What salary do you need to live in Chicago?
A: You'd need a salary of around $52,480 to live comfortably in Chicago.
Q: Is Chicago a desirable place to live?
A: Chicago is a big city that welcomes new residents openly, so yes it's definitely a desirable place to live.
Q: Why are people moving to Chicago?
A: People are moving to Chicago because it has job opportunities, good public transportation, fantastic restaurants, and fun things to do any time of year.
Move to Chicago with PODS
Ready to make the move to the big city? Make your Chicago move easy with PODS! You can pack up your container on your schedule, and then have PODS haul it away. When you're ready to move in, you can unpack it, or store it until it's a better time. PODS City Service is also available in Chicago, which can help make your big city move even easier.
Get a Quote
Choose the service you need
Comments
Leave a Comment
Your email address will not be published. Required fields are marked *