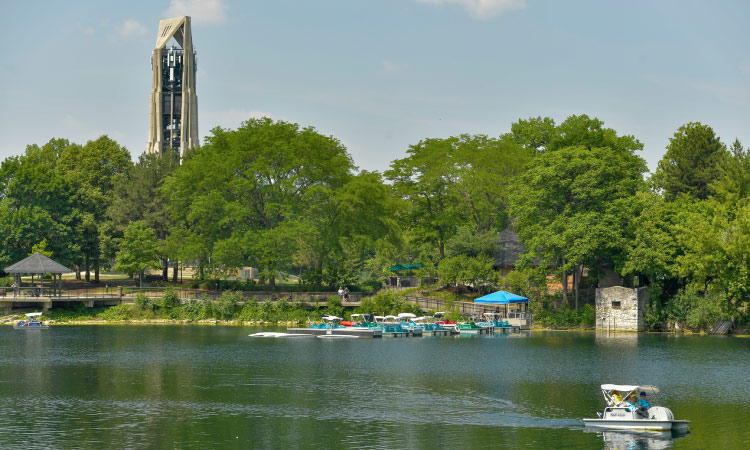 Need Naperville Movers? PODS Is Here to Help
Did you know that Naperville was first settled in 1831? And by 1832, residents had created sawmills, stores, and even a hotel. Over the next century, railroad construction made this suburb a major stop on two routes that ran from Chicago to Galena and to Ottawa. The East-West Tollway was announced in the 1950s, along with the construction of the Eisenhower Expressway. This construction led to a huge growth in residential, industrial, retail, and service industries, and (presumably) Naperville movers started seeing more business.
Today, the area is found within the Illinois Technology and Research Corridor, and it's home to both corporations and tech companies. Both suburbs and cities near Chicago have easy access to jobs within the industry at places like the Fermi National Accelerator Laboratory, Amoco Research Center, and the Argonne National Laboratory.
Pros of Living in Naperville, IL
There's more to living in Naperville than history and job opportunities. In fact, this is one of the best Chicago suburbs because it's overflowing with chances to get out and explore! Want to learn more? Here are some of our favorite pros of living in Naperville:
Always Something Fun To Do
In addition to enjoying various recreational facilities — like Centennial Beach, the BrightSide Theatre, and the DuPage Children's Museum — residents of Naperville also have plenty of opportunities to rest and relax. Those who love nature can explore Springbrook Prairie and The Morton Arboretum, for example.
A Solid Education for Your Kids
Naperville comes with a highly praised school system. There are two recognized school districts in the area, Indian Prairie School District 204 and Naperville 203 Community Unit School District. Both districts have over 50 schools and 40,000 students combined!
A Reason to Relocate
Naperville has been ranked the #1 best city to raise a family in America by Niche! Other factors, like low crime rates, good schools, and many fun things to do are what draw in so many Naperville movers each year.
Reliable Public Transportation System
There are plenty of public transportation options to help you get around. These include bus services and commuter rail lines, which can get you to places in and around Chicago easily.
Plentiful Job Opportunities
Tech and research are both large industries in Naperville, but they're not the only opportunities you'll find. Healthcare and education are two of the other large sectors that provide employment opportunities in the area. For instance, Edward-Elmurst Health has nearly 7,700 employees.
Other industries include food service, finance, and retail. You're also a short commute from Chicago and its abundance of opportunities, meaning plenty of room to grow later down the line, no matter which industry you choose.
Naperville Movers - FAQS
Before we jump into the nitty gritty of moving to Naperville, let's address some frequently asked questions about movers in Naperville.
Q: What day is cheapest to hire movers?
A: You will find that it's usually cheaper to move on a weekday versus the weekend, as moving companies aren't generally as busy during the week.

Q: What do most movers charge per hour?
A: For local moves, you can expect to pay anywhere between $25 and $50 per mover per hour on labor alone. Remember to take other fees into account, though, like transportation, materials, and gas.

Q: Is $20 enough to tip movers?
A: A good rule of thumb is that you should tip movers at least 20% of the total moving cost. When you tip per movers, consider anywhere between $20 and $30 per person for local moves and closer to $50 per person for long-distance moves.
Moving to Naperville with Portable Moving and Storage Containers
Where you're moving from, how much you're bringing with you, and what type of Naperville movers you choose will all influence the amount of storage you're going to need. Moving with portable containers is a flexible option that has storage built in.

PODS portable moving and storage containers are steel-framed and designed to be weather-resistant. You can choose from 8-foot, 12-foot, or 16-foot containers, or mix 'em up to accommodate your move — however big or small it is.

Small Container (8-foot)
The smallest container that PODS offers is 8 feet, which is ideal for a space of about 500 square feet. Its spacious design and walk-in closet-like feel make it the ideal choice for people who are downsizing, moving into a new apartment (especially students using off-campus housing), or needing to add on just a little bit more storage space.

Medium Container (12-foot)
This container is ideal for small apartment moves — especially one-bedroom apartments — or spaces between 500 and 800 square feet. It's only available for local moves, though.

Large Container (16-foot)
This item is ideal for moves that need temporary storage space. It's best for either a two-bedroom home or spaces up to 1,200 square feet. Its comparability to a 20-foot storage truck makes it a preferred choice for people moving into a new home.
Secure Your Belongings at a PODS Storage Center Nearby
The convenience of a PODS container kept right in driveway is unmatched, but if you need to squirrel things away for a while, PODS is ready to keep your things in a local storage center.
Utilize trustworthy storage facilities: When you store a container in a PODS storage facility, you can be assured your things are secure.
Look for easy access: Need help with accessing your items while they're in storage? Give your local PODS team a call, and they will promptly schedule an appointment to provide you with the assistance you need. You can also have them your storage containers delivered to wherever they're needed! Please note that PODS requires a 24-hour notice to retrieve your container from the storage center.
Don't sweat the drive: Instead of renting a truck to move your things around, you can rely on PODS the driving along with all your storage needs. They will pick up and drive your container to wherever it needs to go, whether you're moving to Naperville from other areas, or even across the country.
And if you're looking for some help packing and loading, PODS can refer you to local labor help.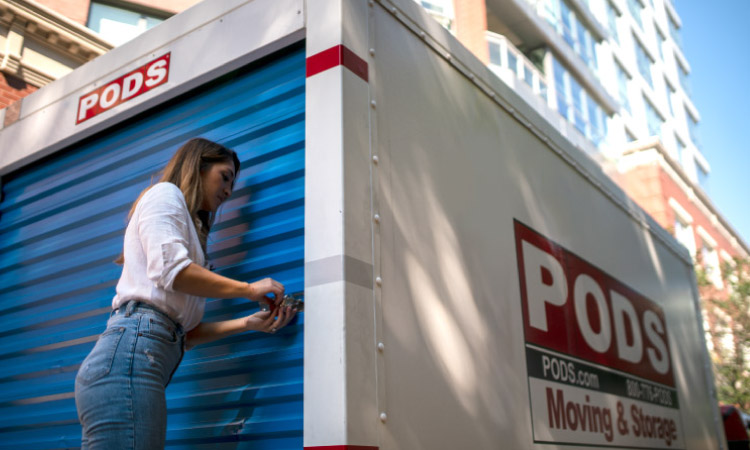 Take Advantage of PODS City Service
Moving from a bigger city like Chicago to Naperville? It can be difficult navigating through the crowded streets and numerous parking regulations, but thankfully you can let PODS City Service handle the bulk of the stress.
Experts When It Comes to City Moving
PODS is able to provide customers with the best possible service through experienced local drivers who are knowledgeable about the regulations and streets in various cities.

Trust That Your Items Will Be Kept Safe
As you load and unload your container, a PODS driver will remain with you to defend against any possible thieves or tickets. And if you require help with the unloading or loading of your container, you can always call in recommended local professionals.
Get a Quote
Choose the service you need
Comments
Leave a Comment
Your email address will not be published. Required fields are marked *