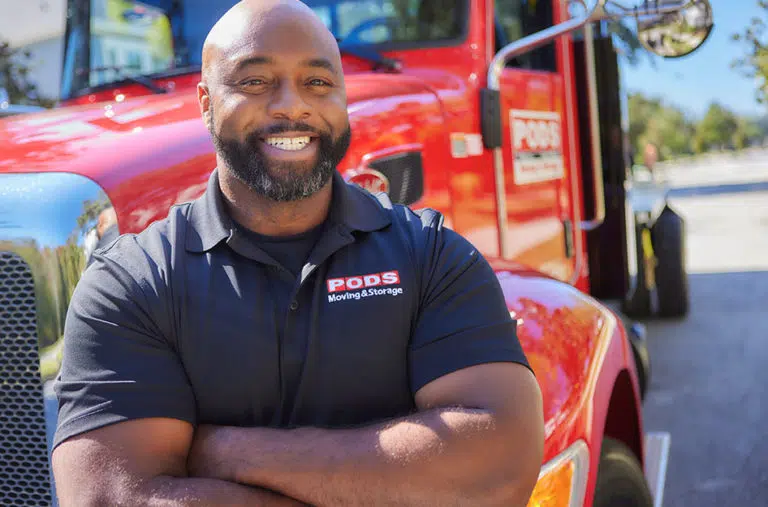 Moving to the Lone Star State? Here are the Top 5 Moving Companies in Dallas
Regardless of your reason for moving to Dallas — or even where you're moving to in the Dallas area — you have to know how you're going to get all of your stuff there. Whether it's a truck or storage container, knowing the best moving companies in Dallas is crucial for getting started. And we're here to help you do exactly that.
Before we take you through our list, though, let's go through a few basics.
Things to know about moving companies in Dallas
How much does it cost to hire a local mover in Dallas?
If you're looking to hire professional local movers in Dallas, it's going to cost you anywhere from $799 to $1,751 for a two-bedroom home, according to MoveBuddha. You can significantly cut down on that cost, however, by renting a moving container or opting for a rental truck and packing everything up yourself.
Who is the most affordable moving company?
Companies that rent out a truck for you to pack and haul yourself are well-regarded for being the cheapest options. With add-ons like boxes, tape, and even wrapping paper, they're truly a one-stop shop. That being said, you're on your own when moving day comes around. There are also additional fees that may pop up — gas costs and insurance, for instance, making them not as cheap as you initially thought.
What day is cheapest to hire movers?
The cheapest day to hire movers in Dallas is going to be any given weekday between Monday and Thursday. There's far less demand for companies on those days, so you're going to find much better rates.
Top-rated Dallas moving companies
Once you have the basics down, it's time to make your move. We're here to take you through a few of the best local moving companies in Dallas and to help you weigh out their pros and cons. Whether you're moving to the city for the first time or you're simply switching neighborhoods, this list has something for you.
This is a full-service moving company in Dallas. No matter what full-service package you choose, you're going to receive a few basics:
26-foot truck
Disassembly, packing, and wrapping your items and furniture
Truck loading and unloading
Item unpacking
Furniture arrangement
Removal of unwanted items
Experienced, attentive labor
Transparency, honesty, and peace of mind
Phoenix Express has been in business since 1999, and they cover everything from local Dallas moves to cross-country moves. They come with a five-star Yelp rating and even offer free estimates.
King Moving Company is one of the most highly rated on Yelp (five stars with 200 reviews). The company originally specialized in moving antiques and decorative items, but it's expanded to offering home and office moving, as well.
Even if you don't need help packing your entire home, this company is a great option if you need help moving your piano or other antiques.
This company is the new kid on the block when it comes to full-service Dallas movers. They first arrived in 2015, but have been growing rapidly over the past several years. They offer the following services:
House and apartment movers
Packing services (partial and full)
Storage unit movers
Long-distance movers
So if you don't want to shell out extra cash for help with your entire move, you can turn to pack services for parts of your home or even loading services once you've got everything together.
Einstein Moving Company has multiple locations in Texas, but the Dallas one comes with five stars on Yelp and even boasts about the customized solutions they offer.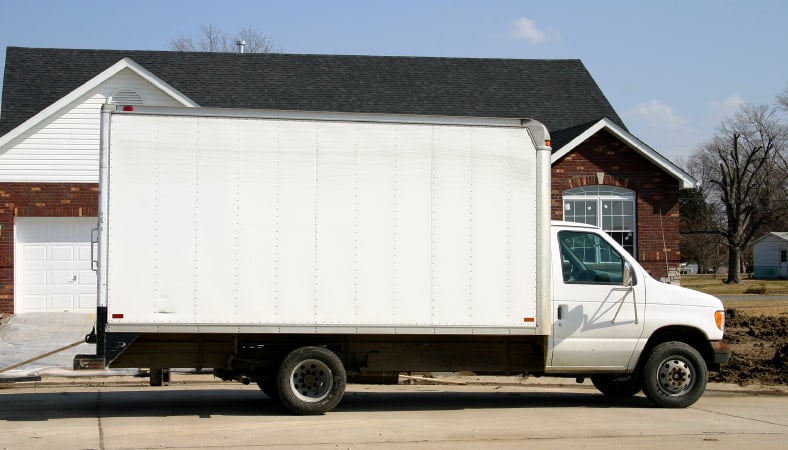 4. Moving truck rental
Of course, not everyone wants to turn to a moving company for help. If you're on a budget, or just prefer to do things on your own, then moving truck rentals are always an option.
They're a great catch-all for every move, and you can choose from plenty of sizes. Moving trucks are especially great for local or short-distance moves, as you won't have to drive the truck far and you can make multiple trips if you need to.
That's not your only self-service option, though.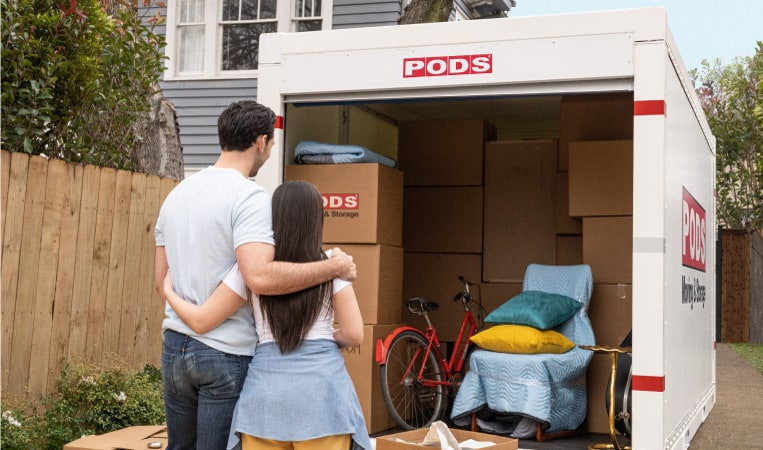 5. PODS Moving and Storage Containers
If you'd like the freedom of a DIY approach, turning to PODS is a great call. A containerized move is perfect for those who need flexibility, wether that be timing, storage, or just to save the hassle of driving.
It's also easy to get a free quote for your Dallas move online any time you're ready for it — no long, drawn-out inventory required. Assuming you have the room to park your container for any given amount of time, having a portable moving and storage container is usually an easy option, too — especially when compared to traditional moving methods.
Benefits of Using PODS vs. Traditional Moving Methods
Moving with PODS means you call the shots. With three different container sizes and storage built into every move, you can make the process as flexible as you need it to be.
With a container right in your driveway, you can take your time while packing and loading. When you're ready, PODS will pick it up and deliver it to your new home or keep it at a secure PODS Storage Center until you're ready for it.
Traditional moving methods take this freedom away entirely. You're stuck with a deadline (usually 24 hours, unless you want to shell out extra for more time), or you have to haul it all in a big truck by yourself. You might want the help that comes with professional movers, but not everyone has the budget to make that call.
Plus, PODS offers City Service moves in certain parts of Dallas. That means no jockeying for position to park your stuff while you unload your container into your place. Just meet your driver at your home and PODS will handle the rest.
Did you know? PODS moving and storage containers are much easier to load because they're at ground level. You don't have to worry about precariously carrying heavy boxes up a steep, narrow ramp to get into the container! Genius!
Ready to find the best moving companies in Dallas?
While moving with PODS can help you save time and money, you might find that traditional movers work best for your situation. No matter what you decide, though, it's important to find the moving company that works for you. It's best to weigh out your personal preferences before you dive into research, as it can help you make a more informed decision later down the line.
Professional movers might cost more, but if you don't want to do any of the heavy lifting then they're a perfect option for you. If you want to be able to take your time and organize everything to fit your needs, going with a PODS container might be your best bet.
No matter what you decide, we're here to help you through the process. For more tips and tricks to help you along the way, check out the rest of the PODS Blog.

---
Katlynn Mullins is a St. Petersburg-based freelance writer whose only roommate is their cat. A frequent PODS blog contributor, Katlynn loves finding ways to make moving into new spaces simple and stress-free. Between yearly apartment hopping, you can find them on the waterfront or experimenting with new ways to make coffee.
Get a Quote
Choose the service you need
Comments
Leave a Comment
Your email address will not be published. Required fields are marked *