Living the American Dream in the Alamo City of San Antonio, Texas
Often described as a big city with the ideal small-town vibe, San Antonio is quite the popular place to live. In fact, it was ranked the seventh largest city in the U.S. Besides the nickname of the "Alamo City" due to San Antonio's roots as the home of the Alamo, it has also earned the nickname of "Military City, USA," as the Joint Base San Antonio, the Department of Defense's largest medical center, and more than 15 VA facilities all call this city home.

From affordable living to lots of family-friendly activities to a stellar food scene and more, moving to San Antonio, Texas, is a great idea for anyone looking for a better life.
San Antonio at a Glance
San Antonio is about 80 miles southwest of Austin, about 200 miles west of Houston, and around 275 miles south of Dallas-Fort Worth. As of 2022, it had a population of roughly 1.47 million people. Many younger residents from other parts of Texas ultimately decide to relocate to San Antonio for higher education opportunities, like attending the University of Texas at San Antonio.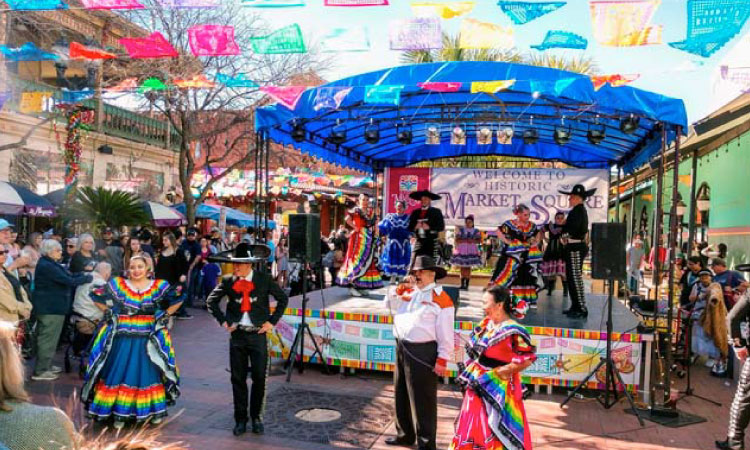 Historic Market Square
Moving to San Antonio: Pros and Cons
With amenities for every walk of life and a vibrant community, San Antonio definitely has a lot to offer its residents. However, it's also important to look at the not-so-fabulous aspects before moving to any new city. Here are a few pros and cons to consider.
PRO: No State Income Tax
Did you know the Texas Constitution forbids personal income taxes? That's why the state relies on a sales tax rate of 6.25 percent. San Antonio stacks another 2 percent onto that for a total of 8.25 percent.
CON: Housing Shortages
The city's growing job market and influx of newcomers have put it at risk in the real estate market. In fact, it's the metro that's most at risk of a long-term housing shortage, according to a report from Bank of America. It's best to take advantage of the current market while you can.
PRO: Cultural Diversity
The state's proximity to the border of Mexico and its history with the country have not only given citizens great food to try, but it's also made sure its cities have a diverse population. San Antonio, in particular, is known for having a tight-knit community overall with friendly people.
CON: Excessive Heat
San Antonio experiences high temperatures throughout the year, particularly in the summertime, when the high lives at an average of 95 degrees Fahrenheit. High humidity is also the norm, and experiencing heat advisories or record temperatures isn't exactly rare.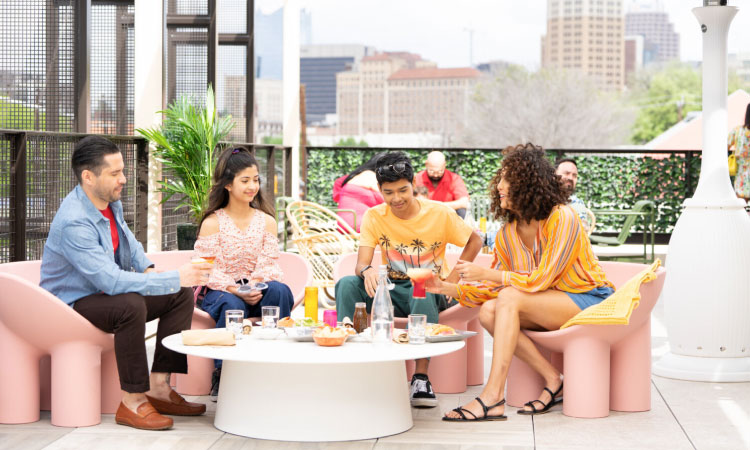 (Source: Visit San Antonio via Facebook)
San Antonio Cost of Living
With plenty of great neighborhoods in the area, San Antonio is a much more affordable city to settle down in overall than
other cities in Texas
, like Dallas and Austin. Compared to the U.S. base cost of living index, which sits at 100,
San Antonio's comes in well below at 89.8
.
The housing options in San Antonio are plentiful, and you can find anything from one-bedroom apartments to single-family homes. San Antonio's
average home value
is around $263,700, while the
average monthly rent
for a one-bedroom apartment is around $1,300.
Q: What salary do you need to live in San Antonio?
A: A single adult without children should expect to make at least
$59,000 annually
after taxes while living in San Antonio. Of course, this number varies, depending on your personal lifestyle.
San Antonio Cost of Living
The summers can get quite hot in San Antonio, as temperatures can reach as high as 96 degrees. Days are typically filled with lots of sunshine, and overcast days are few and far between. The winters are short and cool rather than super chilly, with temperatures that rarely drop below 31 degrees.

Q: Is San Antonio in Tornado Alley?
A: Fortunately, San Antonio is situated in the central part of the state, so it's not in Tornado Alley. That ranges from northern Texas to Oklahoma and spans several other states.
Getting Around San Antonio
In San Antonio, it's important that you own a car. Unlike other big cities, San Antonio has developed outwards, making it harder to walk and essential to drive.
Having a car makes things easy, though. There are three major interstates that run through San Antonio, including Interstate 10, Interstate 35, and Interstate 37. Interstate 410 and Loop 1604 also circle around the city.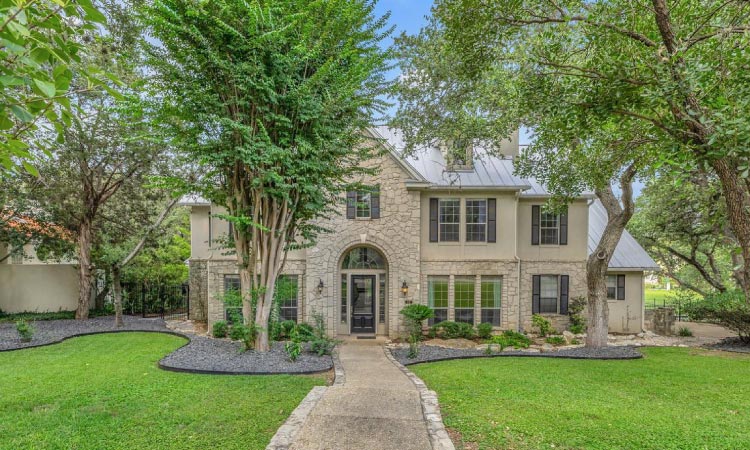 North Central
(Source: Jason Glast via Facebook)
Best Places to Live in San Antonio
North Central
North Central
is located on the
flourishing crown of San Antonio's metropolitan area
, which offers the combination of established communities and new-build homes. This neighborhood is close to public school districts and private schools, and it's a community that maintains its family-friendly atmosphere, making it great for those with children.
North Central is located on the flourishing crown of San Antonio's metropolitan area, which offers the combination of established communities and new-build homes. This neighborhood is close to public school districts and private schools, and it's a community that maintains its family-friendly atmosphere, making it great for those with children.
Monte Vista
One of San Antonio's most prominent and historically relevant neighborhoods is Monte Vista, situated near downtown. It has 14 distinct subdivisions and spans over 100 blocks.
In 1998, the neighborhood was added to the National Register of Historic Places, and residents are often involved in various community activities. This neighborhood is a great place for retirees to kick back and relax when relocating.
It's also a great place to find your perfect home. The neighborhood is filled with a variety of architecture, like Queen Anne, Victorian, Morris, and Hollywood-style homes.
Tobin Hill
One of San Antonio's best neighborhoods for young professionals, Tobin Hill is known for its vibrant and diverse community. Those who live here can choose from charming Victorian-style homes, Craftsman homes, or quaint cottages. Living in the Historic Pearl, located along the river, also means you can enjoy a variety of local establishments, events, music, and art.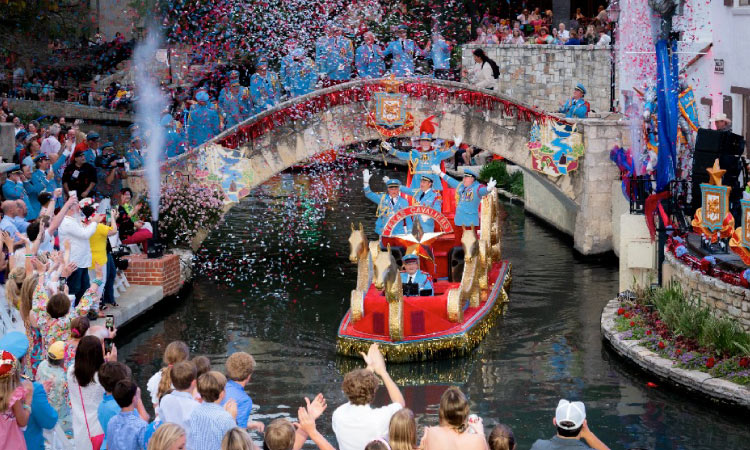 The Texas Cavaliers River Parade during Fiesta San Antonio
(Source: Fiesta San Antonio via Facebook)
Things To Do in San Antonio
San Antonio River Walk
The San Antonio River Walk is a 15-mile urban waterway that's part of San Antonio's cultural and natural ecosystem. It offers a tranquil and enjoyable way to explore the city, whether you're taking a ride on a river barge or exploring the walking path by foot.
You can stroll through downtown and explore the area's many attractions, such as the Alamo and the King William Historic District. You can also explore the Museum Reach — a pedestrian pathway with an abundance of plants to see and access to areas such as the San Antonio Museum of Art and the Pearl, a favorite of any local foodie.
Fiesta San Antonio
Fiesta San Antonio was established in 1891 to honor the Alamo's heroes but morphed into a celebration of the city's diversity. It happens every year and has more than 2.5 million attendees. You won't want to miss the Miss Fiesta San Antonio pageant, local vendors, and of course, the dancing!
The Incredible Arts Scene
San Antonio is known for its incredible artists and art. One of the most popular art museums in the city is the McNay Art Museum, which features a wide variety of modern art works and is known for its unique exhibitions. A few other local favorites include Artpace San Antonio and the San Antonio Museum of Art.
The city's two major theaters — Wonder Theatre and The Majestic Theatre — are ideal for watching Broadway shows and concerts.
Segway Tour of San Antonio and the Alamo
Enjoy a fun and convenient way to remember the Alamo with a segway ride. This tour will allow you to explore San Antonio's Spanish heritage and visit various photo locations in the area. The ride lasts about an hour and a half overall.
Fun Nightlife Scene
San Antonio's nightlife has plenty to keep you entertained. You can celebrate at The Bonham Exchange or try out the Menger Bar at The Historic Menger Hotel, which used to be frequented by former President Teddy Roosevelt. Bar 414 is known for its prohibition-themed drinks and decor. And those looking for a more laid-back atmosphere can head to the SoHo Wine and Martini Bar, while those seeking live music can enjoy the offerings of Howl at the Moon.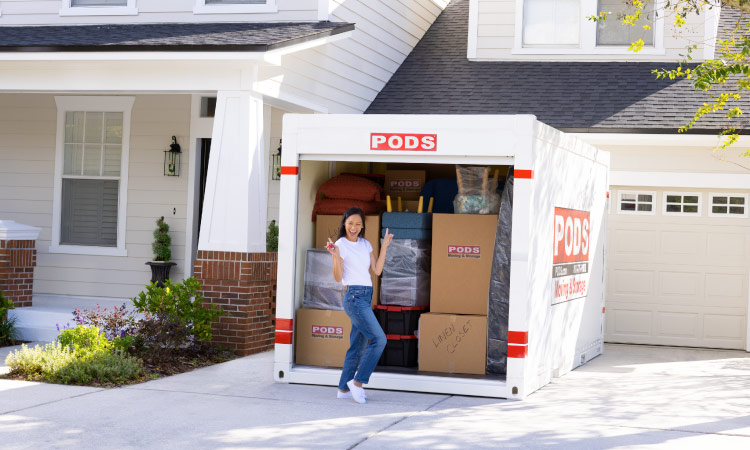 Moving to San Antonio, TX
Before you start planning your move to San Antonio, it's important that you first figure out the most effective way to get there. Although a full-service company may be ideal if you're moving from an area that's far away, you still have some more affordable alternatives, like a DIY move with a rental truck or a hybrid approach.
DIY With a Rental Truck
Renting a truck may be more cost-effective for cross-country moves, although you'll have to spend more time doing it than using a full- service company. If you're prepared to use more of your time (and muscles!) for lower expenses, you can opt to do it yourself. However, you'll also have to figure out how you're getting your car there.
Full-Service Movers
If you're strapped for time and are willing to spend a bit more, you may be able to hire a professional moving company. This is the most expensive option of the three, but it's also the most convenient.
Prior to starting the moving process, though, it's crucial that you thoroughly research several companies to ascertain their rates. We suggest gathering at least three to five quotes to guarantee the best outcome (more than that can make choosing a company overwhelming). Remember that some estimates include the price of moving boxes and the unloading and loading of goods, while others do not.

PODS Portable Moving Containers
Compared to renting a truck and paying for full-service moving services, renting a container from PODS may be more affordable and more convenient. You can pack and load your things into a portable moving and storage container on your own schedule and take your time unloading with one month of built-in storage.
For a hybrid approach, you can also hire a
local moving company in San Antonio
to handle the loading and packing. Don't worry about driving, though. PODS will drop your container off and pick it up whenever you're ready.
The Cost of Moving to San Antonio
How much money do you need to move to San Antonio? Well, that depends on a few factors, such as how much you're moving, how far you're moving, and which moving service you'll ultimately choose. Here are a few examples of popular moving routes with estimates* for different moving services** to give you an idea,
Moving Route: Los Angeles to San Antonio
Distance: 1,390 miles
PODS: $3,160-$4,276
Full-Service Movers: $3,013-$6,843
Rental Truck: $1,107-$1,706
Moving Route: Miami to San Antonio
Distance: 1,380 miles
PODS: $2,334-$3,158
Full-Service Movers: $3,013-$6,843
Rental Truck: $1,142-$1,763
Moving Route: New Braunfels, TX to San Antonio
Distance: 30 miles
PODS: $367-$778
Full-Service Movers: $1,556-$4,505
Rental Truck: $142-$217
*Based on estimates from PODS and MoveBuddha for a 2-3 bedroom household (800-1,200 sf). Costs don't include insurance or taxes. Prices will vary based on specific locations, dates, size of household to be moved, and available discounts. For a local moving quote, visit PODS.com. For a detailed long-distance moving quote, call PODS at 877-350-7637.
**PODS estimates include transport and 1-month storage. Full-service movers estimates include transport and loading/unloading. Rental truck costs do not include fuel expenses.
San Antonio Moves Are Always Flexible With PODS
Make your move to San Antonio a flexible one with PODS. Have a container delivered right to your driveway for easy loading on your own schedule. And once you're ready, PODS will pick it up and deliver it to your new San Antonio home. Need a little more time to get settled in? No problem! One month's storage is built into every PODS move.

Editor's note: For ease of reading, monthly rental prices were rounded to the nearest $25 and home values were rounded to the nearest $100.
Get a Quote
Choose the service you need
Comments
Leave a Comment
Your email address will not be published. Required fields are marked *