14 Things to Know About Moving to Austin in 2022
Heard about Austin, Texas? Of course you have! It seems it's been all the rage over the last several years. But what makes it so special? Why is everyone moving to Austin, TX?
Maybe it's because of the city's artistic vibes, open community for all, and spunky attitude. Or maybe it's the plethora of really good live music, excellent food, and a creative, come-as-you-are-meets-start-up vibe.
Or, in addition to business and resident perks like tax breaks and lower cost of living, maybe it's that Austinites also get to reap benefits like access to the great outdoors. Regardless, it's no wonder this is where many of Silicon Valley's big players, Angelinos, and New Yorkers flocked to escape high costs of living during the pandemic.
But is Austin right for you? We've broken down the essential things you should know before deciding to move to Austin. That way, you can see if this popular city is checking the right boxes — before you pack up your own.
This is the PODS Blog's third article about Austin, Tx. We cover a few high-level facts about Austin here, like the kind of people who call Austin home and how to make the move. If you're looking for more information about cost of living, schools, and specific neighborhoods, visit our other blogs linked below:
1. It's not as "weird" as it used to be
Is Austin a good place to live in 2022? It depends what you're looking for. Austin has long been associated with being weird, though some say its recent influx of residents and booming popularity over the last decade or so has weakened its weird factor. For some folks, this may be a good thing, while others may be disappointed. Don't get us wrong, the city is still full of creatives, funky boutiques, and pockets of counterculture — it's just that there's also more tech bros, startups, and Hollywood elite than there used to be.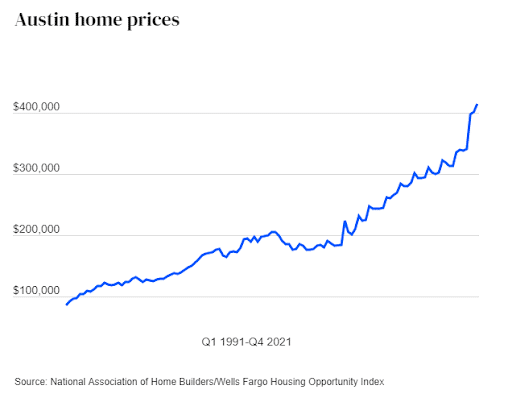 2. It's getting more expensive to live here
With great popularity comes greater cost of living. Living in Austin has become more expensive over the years, mainly due to its scorching hot housing market. Although the cost of living in Austin is only 1% higher than the U.S. average, housing typically costs 12% more than the national average. For people moving from historically expensive cities such as Los Angeles, San Francisco, or New York (where many of Austin's recent transplants have come from), it still works out to a lower cost of living. But for folks moving from smaller Texas towns or mid-sized cities, it'll feel like more of a squeeze. Luckily, the job market is booming, particularly in the tech sector.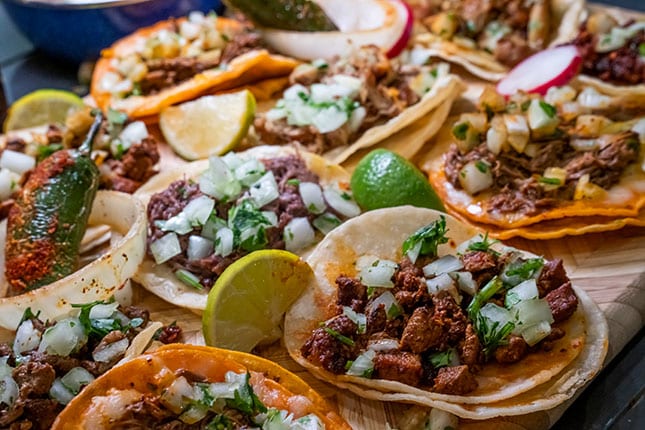 3. Tacos and BBQ dominate menus
You've likely never seen a town so big on tacos as Austin. Sure, we know it's Texas, where Tex-Mex reigns supreme, but Austinites take their love of tacos to the next level. Here, it's a breakfast, lunch, dinner, and snack kind of affair. Mainstay taco staples include Torchy's Tacos and Tacodeli, but there's a plethora of Austin taco joints — from food trucks to fine dining — that are all doing their own thing with the humble taco that's worth a taste (such as Ñoños Tacos, Vaquero Taquero, and Paprika ATX).
Another menu monopolizer in Austin? BBQ. Austin specializes in Central Texas-style BBQ, which has German and Polish roots and features dry-rubbed, wood-smoked meats bursting with flavor. The sauce here also tends to be thin with lots of umami, thanks to additions like meat drippings, Worcestershire sauce, and cumin. Looking for spots to sample? Try Franklin Barbecue, Micklethwait Craft Meats, and Iron Works Barbecue. Let it be known that the lines at Franklin Barbecue are not exaggerated, though there truly is no undisputed king of the pit here — everyone has their favorites.
4. It's also a great spot for beer lovers
What better way to wash down all of the tacos and BBQ than with a cold craft beer? Sure, Austin gets a lot of credit when it comes to its food and music scene, but it's worth noting the city is also a hopping place for craft beer. And while Austin's breweries all put their own tasty take on their brews, most folks here are happy with light lagers, ales, and pilsners — you know, the kind of beer you can session and that will save you from the heat (of your meal or the sun). A few good spots to start are Holdout Brewing, Austin Beerworks, and The Austin Beer Garden Brewing Co.
5. The arts and culture scene is more than just live music
Austin is synonymous with live music. Dubbed the "Live Music Capital of the World," the city's wide access to live music has long been a major draw for creatives and transplants. It's also managed to eclipse some of the other cultural offerings in town. Never a city to shy away from outdoor opportunities, you'll find open-air art experiences such as the UMLAUF Sculpture Garden + Museum (Zilker Park), the Betty and Edward Marcus Sculpture Park (Contemporary Austin-Laguna Gloria), and performances at the Zilker Hillside Theater (Zilker Park). There are also a decent amount of museums and galleries that focus on Mexican and Latin American art or artists. The city also has its own symphony, opera, and ballet company, too.
6. You won't pay personal state income tax
On a positive financial note, anyone who moves here will not have to pay state income tax (again, a huge boon for people moving from states with high tax rates such as California and New York). However, Austin's sales tax is high at 8.25%, which may come as a shock to transplants from zero-sales-tax states such as Oregon and New Jersey. This tax includes the state sales tax rate of 6.25% plus a local city and transportation tax of 1% each. And with the massive growth Austin has seen, you'll likely agree the transit tax is well worth it.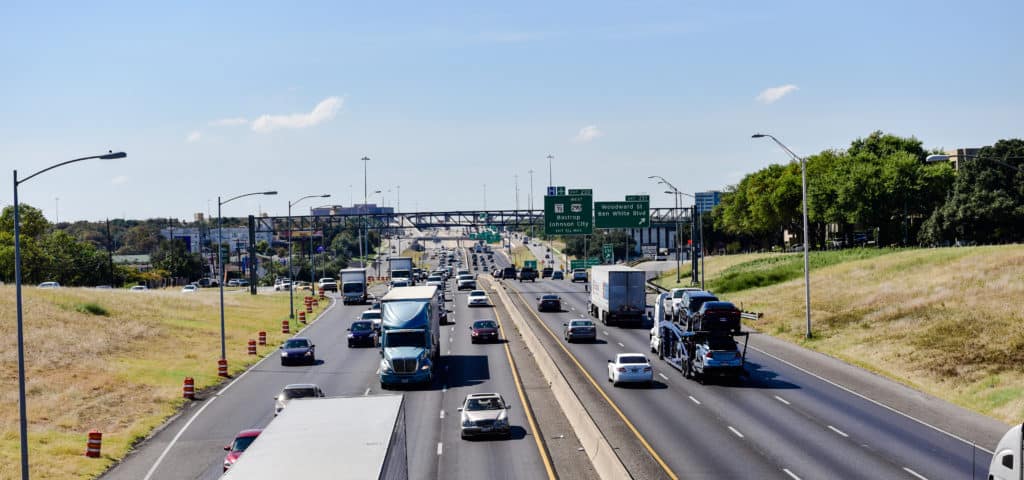 7. Traffic is not great
Ah, we've finally arrived at the elephant in the city. Traffic in Austin has become a growing problem, but it also shouldn't come as a surprise for a city that has undergone so much growth in the last few years. A population growth of 34% has outpaced the city's ability to effectively manage the traffic, and residents are more than a little peeved at the new plight. Thankfully, there are good public transportation options, including city bikes, a light rail, and a bus system with over 3,000 stops and a night bus service.
8.. It's ideally situated for travel in the U.S. and beyond
Some people worry that there's not a lot of connectivity if you live in Austin, which isn't exactly true. While road trip options from this Central Texas city may be slim, Austin-Bergstrom International Airport is a convenient transportation hub. All major U.S. airlines fly out of Austin, and you can find direct flights that will get you to the four corners of the country (New York, Miami, Los Angeles, and Seattle) within two to four hours. There are even a handful of direct flights from Austin to Europe, Mexico, Hawaii, Costa Rica, and more.
9. There are no professional sports teams here
Sports fanatics already know that you won't find any professional sports teams in Austin. Instead, you'll have to make do with college teams and the ultra-competitive food and music scene (which, by the way, is a win no matter where you go).
10. Long-time locals are protective of the city
The popularity of Austin has ruffled the features of a lot of the long-term locals who have watched their beloved weird city explode with more people, traffic, and higher prices. Don't take it personally if they're not exactly rolling out the red carpet for your arrival. That said, Texans are hospitable by nature, so you can expect friendly neighbors and smiles nonetheless. Just give it time and know that a little acknowledgement of the community will go a long way.
11. You might need a parking permit on moving day
Austin is a big fan of parking permits, and if you're planning on using a portable storage container for your move, you may need to obtain a right-of-way parking permit before your container is delivered. These permits are issued on a case-by-case basis and need to be applied for at least three days before your moving day. Additionally, many neighborhoods in Austin require residential permits for street parking, and you may need to apply for a temporary parking permit for your moving vehicle in advance of arrival. Check out the details here.
12. Residents flock to the local watering holes on hot days
Summer temperatures sizzle in Austin, and locals can often be found cooling off at one of the city's watering holes — be that Travis Lake, Lady Bird Lake, Barton Springs, or any of the other lakes, rivers, or pools in the area, or at any of the city's many, many bars. Tubing, swimming, and just hanging by the water are favorite pastimes of Austinites. And can you blame them? Temps often reach into triple digits during the summer.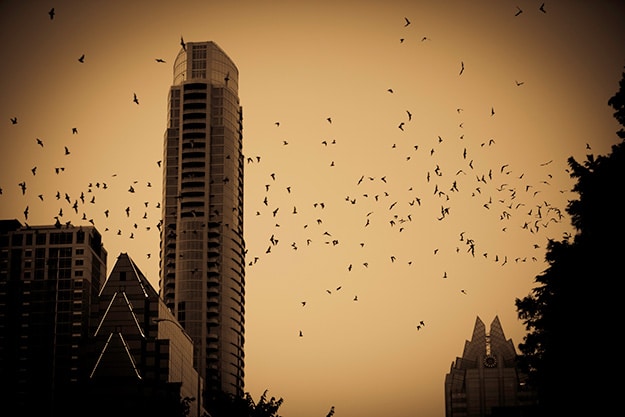 13. Bat watching is a thing
Yes, you read that correctly. If you haven't already heard, Austin is famous for its Mexican Free-Tailed Bats that break through the sky around dusk. Turns out that the Congress Avenue Bridge is the perfect bat hideout, and the bats have happily taken up residency. It's a symbiotic relationship, since the bats keep the rodent population under control and provide a nightly show to visitors and residents alike. Just bring an umbrella if you plan on watching.
14. This city loves its fresh air
Austinites love the outdoors. And, luckily, there's 20,000 acres of greenspace for residents to enjoy. If folks aren't splashing around in the water, you can usually find them walking dogs, hanging in one of the city's many parks, pedaling through bike trails, or just chilling outside in an open-air space with friends and family.
Set on moving to Austin? You've got options to help you get there
When you're ready to make the move to Austin, you've got a few different options. The right one for you will depend on your individual circumstances, such as your timeline, budget, and how much of your own labor you're able to contribute to the process. Here's a brief overview of your three main options for moving to Austin.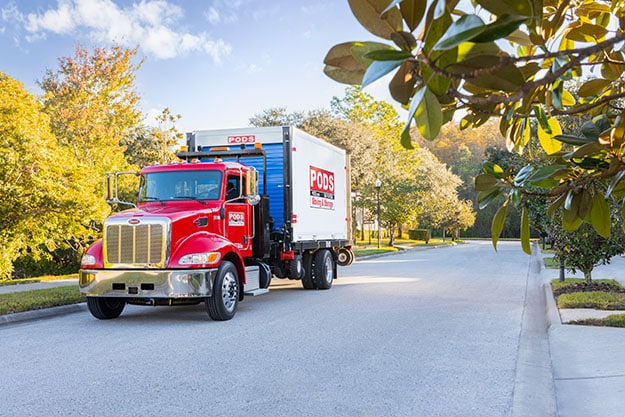 Moving With PODS Portable Moving and Storage Containers
Choosing to move with PODS portable moving containers is the perfect blend of full-service and DIY. We take care of the driving, so you don't have to navigate through Austin's traffic or dicey road conditions along the way, and you pack, load, and unload your belongings. Got some time to kill between your old place and new place? All PODS moves come with built-in storage options — also key if you're still scouting out where exactly you want to settle in the city. Plus, you can load and unload your moving container on your own schedule and choose from multiple container sizes.
Full-Service Movers
Hiring a full-service moving company for Austin will be the least amount of hard labor for you — but expect to pay for the luxury. Complete white-glove moving services will come and pack up your house, load your items into a moving truck, transport them to your new home, and unload everything. However, you can save a bit of money by packing up yourself and just having the moving service load, transport, and unload your belongings. The more work your moving service does, and the farther the move, the more expensive it'll be.
Rental Trucks
Doing a move yourself — where you pack, load, drive, and unload your own stuff — is the cheapest but also the most labor-intensive option. It can be a great way to save money, though it's worth considering the size of your move and how much you value your time before, as it may end up costing you more in the long run. Loading and unloading yourself also means you'll need to familiarize yourself with all the local moving and parking rules and any permits needed. Plus, driving a packed moving truck can be tricky, especially if there are any narrow, steep, or bumpy roads along the way (not to mention traffic).
---
Alex Keight is a writer who has lived — and moved — all over the country and the world. She is an expert at packing, whether it's for a long-distance move or a short weekend trip. When she's not writing or on the move, Alex spends her time giving her cat booty pats, cooking up dishes in the kitchen, and buying way more books than she knows she'll ever actually get to reading.
Get a Quote
Choose the service you need
Comments
Leave a Comment
Your email address will not be published. Required fields are marked *