12 Things to Know Before Moving to Philadelphia in 2023
If you're moving to Philadelphia, what do you need to know to fit right into your adopted city like a real Philadelphian?

Sure, everyone knows Philly is a historic place — the birthplace of the nation and all that — but do you know what makes it a fresh, cosmopolitan city with nearly anything you could imagine to do, eat, visit, see, and cheer for? Thought so. Let's get started with this guide to living in Philadelphia. Enjoy reading about fun city details and take note of the practical tips so you can appreciate your new surroundings as quickly as possible.
1. Philadelphia is a City of Neighborhoods
Philadelphia is a city of distinct but connected neighborhoods — over 100 in total. From the Great Northeast to South Philly, diverse and inviting neighborhoods are filled with stoop-front row houses, detached homes, and high-rise apartments and condos. If you haven't decided where to live, check out our tour of some of Philly's most desirable neighborhoods and livable suburbs.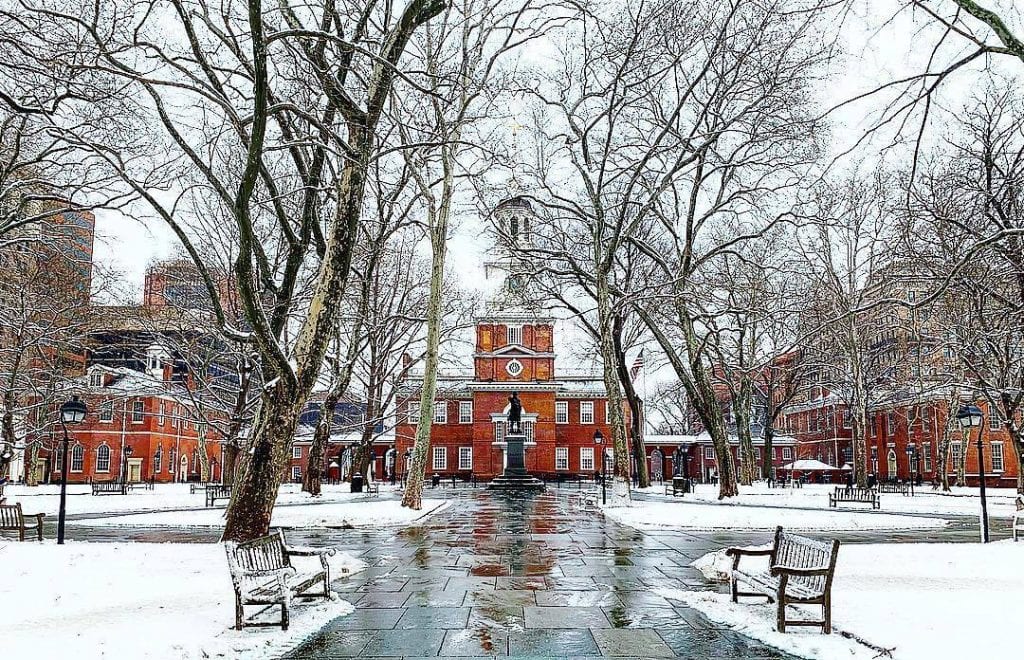 Q: Is Philadelphia an affordable city?
A: Philadelphia ranks as the most affordable city compared to its East Coast big-city neighbors. It'll take a bit of hustle, but you can still find a house on the market near the city's average home value of around $221,000. Renters pay around $1,925 for a one-bedroom place that averages around 800 square feet. Check out a few of the prices of other typical expenses while living in Philadelphia to help you plan a budget:
One gallon of milk: $4.83
One gallon of gas: $3.82
Domestic beer (Yuengling, of course): $6.00
Mid-range restaurant dinner for two: $75.00
2. Philly Gets About 20 inches of Snow Each Winter
On your Philadelphia moving day and throughout the year, it's important to know what weather to expect at your new home. Philly is a temperate mid-Atlantic city, just 50 miles from the shore and 70 from the Pocono Mountains.
Summers are fairly hot and muggy, with an average high just under 90 during July. Winters are moderately cold with daily temps during the holiday season straddling the freezing line. And rain can be expected a quarter to a third of the days each month, with about 20 inches of snow each winter.
Map of Philadelphia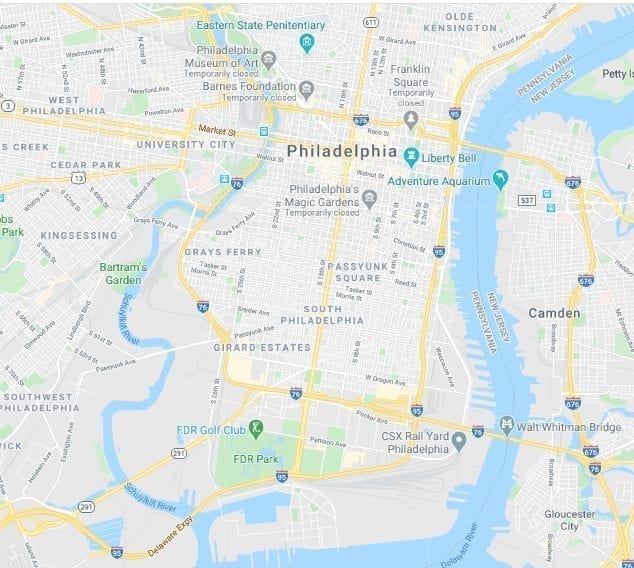 3. Getting around Philly is Easier than New York or DC
Commuting while living in Philadelphia is easy and convenient, at least compared to other northeast cities. The average one-way commute time in Philadelphia is 32.9 minutes, with 25.3% using public transit, according to Sperling's Best Places. Here's a snapshot of the city's major transportation routes:
Interstate 95 lines the eastern city edge
I-76 (Schuylkill Expressway) divides West Philly from the rest of the city
Broad Street (PA 611), America's longest straight boulevard, forms the north/south backbone
I-676 (Vine Street Expressway) and US Route 1 (Roosevelt Boulevard/Expressway) run east/west through the city
I-476 is the Pennsylvania Turnpike north of the city and the Blue Route to the west
Six major bridges connect Philly to South Jersey
SEPTA, the Southeastern Pennsylvania Transportation Authority, operates the regional public transit system. Their fleet includes several modes:
Broad Street Line subway north/south
Market-Frankford elevated train primarily east/west
13 Regional Rail train lines
131 bus and eight light rail, trolley, and trolleybus lines
Trains and subways flow through three Center City hubs -- Suburban, Jefferson, and 30th Street Stations. Amtrak supports 11 routes out of 30th Street. Additionally, Philadelphia offers the Indego bike share program, but rental scooter companies remain illegal in the city.
Q: Is it worth moving to Philadelphia?
A:Yes, it's definitely worth moving to Philadelphia. Especially if living in a city rich with culture, entertainment, and history is important to you. And with a cost of living significantly lower than Boston, New York, and D.C., Philly is pretty darn affordable for a big city in the Northeast.
4. Phillyspeak is Easy with this Primer
Philadelphia, Pennsylvania, like most major cities, has its own language, something any newcomer must eventually learn.
Here's a guide to words in Phillyspeak:
Jawn: Can literally mean anything; any jawn is a jawn

Yo: Greeting; hello

Yiz: Addressing a group of people

Iggles: Super Bowl champion football team (also "the Birds")

Wooder: Water

Hoagie: Don't ever say "sub"

Jimmies: Candy toppings on ice cream

Wit: Ordering onions on a cheesesteak

Downtheshore: The Jersey beaches

Mischief Night: The night before Halloween to pull pranks

Lager: Ask for it and get a Yuengling beer

Gravy: Red pasta sauce

Jeet: "Did you eat?"

El: The Market-Frankford elevated train

Center City: Don't call it "downtown"

MAC Machine: An ATM

State Store: Where you buy liquor and wine

Delco and Montco: Delaware and Montgomery Counties
Q: Is it worth moving to Philadelphia?
A: Yes, it's definitely worth moving to Philadelphia. Especially if living in a city rich with culture, entertainment, and history is important to you. And with a cost of living significantly lower than Boston, New York, and D.C., Philly is pretty darn affordable for a big city in the Northeast.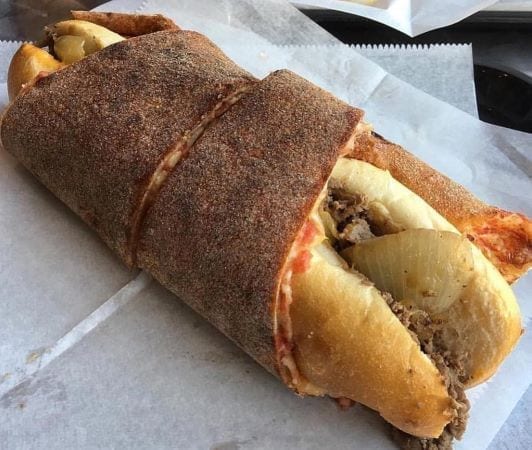 5. You can Eat a Lot More than Cheesesteak
Philadelphia has a long and historic relationship with food, a distinctive cuisine, world-class restaurant scene, and a number of signature dishes. Here's where to go and what to eat to dine like a local.
Signature Philly Foods
Sandwiches:
Cheesesteak, wit or witout (fried onions), with whiz (cheddar sauce), provolone, or white American cheese
Roast Pork Sandwich, with sharp provolone and sautéed broccoli rabe
Philly Taco, a cheesesteak from Jim's Steaks wrapped in a giant Lorenzo & Son's pizza slice
Hoagie (don't call it a "sub")
Snacks and Sides:
Soft Pretzel, in the Philly figure-eight style
Tomato Pie, cheeseless rectangle pizza on a focaccia crust served at room temperature
Scrapple, a pork-based breakfast side
Pork Roll, another pork-based breakfast side
Snapper Soup, exactly what you think (sorry, turtles)
Crab Fries, crinkle-cut with an Old Bay blend served with beer cheese
Candy and Dessert:
Goldenberg's Peanut Chews, Philly's iconic candy bar
Tastykake, a lifestyle – not a snack food line (headquartered in Philly)
Water Ice, kinda an Italian ice but not, kinda a slushie but not
Drinks:
Citywide Special, a bar order of a Pabst Blue Ribbon with a shot of Jim Beam bourbon for just 4 bucks.
Clover Club, a Philadelphia original made with gin, raspberry syrup, fresh lemon juice, and egg whites.
Fish House Punch, a summer favorite dating back to the colonial days. Plenty of sugar, black tea, lemon juice, rum, cognac, and a little bit of peach brandy make up this Philly favorite.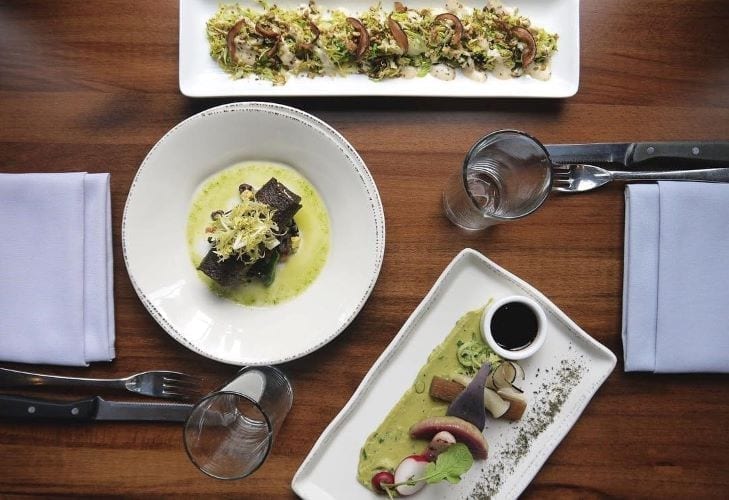 Signature Philly Restaurants
The Main Course
Zahav, best restaurant in America (James Beard Awards)
Any Stephen Starr restaurant (including Buddakan, El Vez, Parc, Talula's Garden, Barclay Prime, and the Continental Mid-Town)
Vernick Food & Drink
Kanella
Honey's Sit 'N Eat
Vedge (vegetarian)
Han Dynasty
Philly Casual
Pizzeria Beddia, named best pizza in America by Bon Appétit magazine (2015) and one of the world's greatest places by Time magazine (2019)
Jim's (watch for the re-opening after a tragic fire), Dalessandro's, or Sonny's for cheesesteaks (only tourists go to Pat's and Geno's)
John's Roast Pork or Tommy DiNic's for roast pork sandwiches
Paesano's, Di Bruno Bros., or Marinucci's for hoagies
Chickie's and Pete's for its famous crabfries
South Philly Barbacoa
Green Eggs Café
Lucky's Last Chance, for burgers
Federal Donuts, for chicken and donuts
North Bowl, for tater tots (and bowling)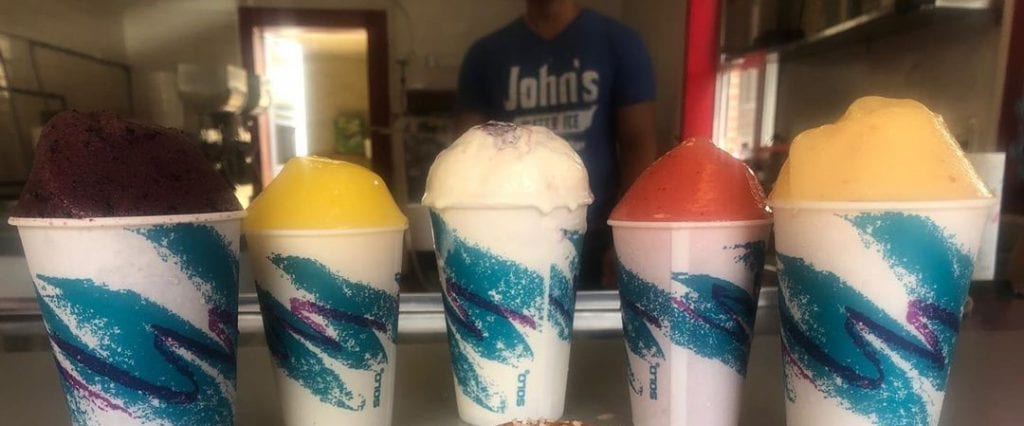 Sweets
Termini Brothers Bakery, for cannoli
The Franklin Fountain, for ice cream and milkshakes
Beiler's Doughnuts
John's Water Ice
On-the-Go
Wawa, more a culture than a convenience store chain. The first one opened up just outside of Philly.
Everything You Can Imagine and More
Reading Terminal Market, featuring over 30 eateries (and pronounced "Redding")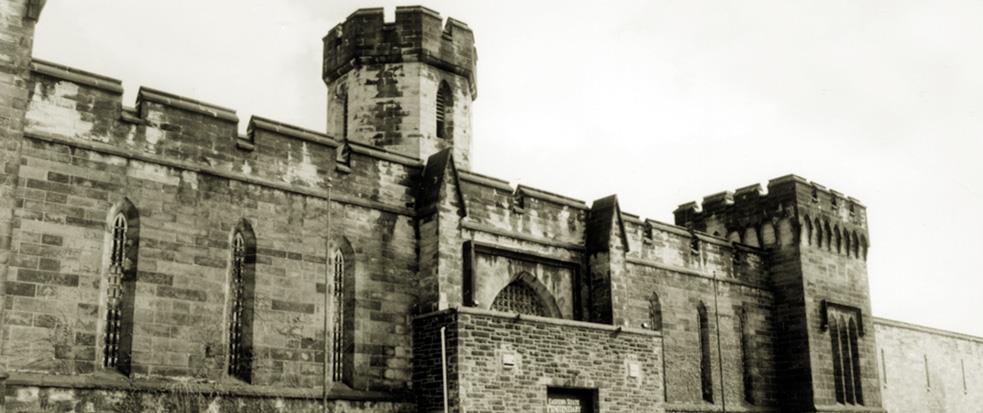 6. History Haunts Some Philadelphia Museums
History in Philly lives down every street the Founding Fathers walked. But it's also filled with art, culture, science, and education. Both in and away from the Parkway Museum district, there are incredible destinations for the whole family, including these must-visit attractions.
Probably Haunted
Eastern State Penitentiary
Edgar Allan Poe National Historic Site
History
Independence National Historical Park: Independence Hall, Liberty Bell, City Tavern, Christ Church, Franklin Court, and more
Old City Museums: National Constitution Center, Museum of the American Revolution, Betsy Ross House, US Mint, Elfreth's Alley Museum, African American Museum in Philadelphia, and Weitzman National Museum of American Jewish History
Science, Technology, and Military:
Academy of Natural Sciences
Battleship USS New Jersey (across the river)
Fort Mifflin, America's oldest active military base
The Franklin Institute (science museum)
Independence Seaport Museum
Penn Museum (archaeology and anthropology)
Simeone Foundation Automotive Museum
Art and culture:
Philadelphia Museum of Art (and the Rocky statue and steps)
Barnes Foundation
Philadelphia's Magic Gardens, an immersive urban mosaic of mixed-media art
Specialty:
Mummers Museum
Pizza Brain Museum of Pizza Culture
Mütter Museum (medical oddities)
Please Touch Museum (for kids)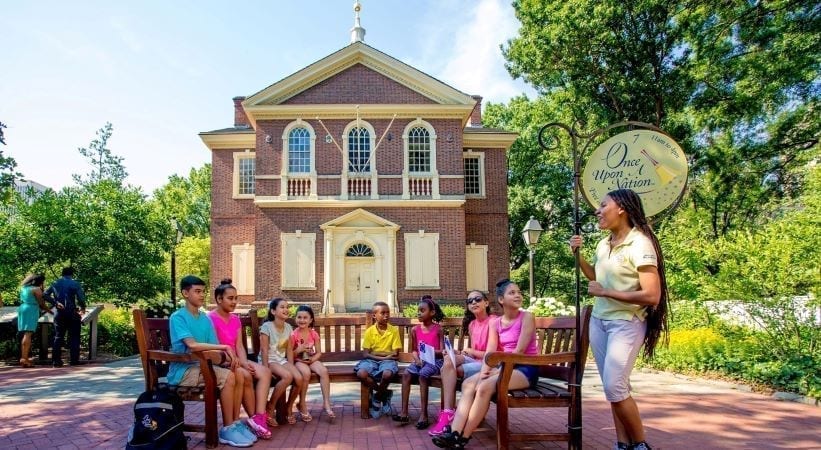 7. There's Tons of Free Stuff to Do
Living in Philadelphia on a budget is easy — you just have to know where to go. Several historic sites mentioned earlier don't cost a dime, like the Liberty Bell and Independence Hall, and many museums have free or pay-what-you-wish days. Here are some ideas for great things to do for free all year.
Learning and Tours
"Once Upon a Nation" history storytelling benches
Mural Mile self-guided walking tours
Yards Brewing Company tours
Entertainment
Free performances at Kimmel Center
"Free at Noon" musical performances at World Café Live
Parks and Trails
John Heinz National Wildlife Refuge
Rail Park elevated rail-trail park and Cira Green rooftop park
Spruce Street Harbor Park urban beach
Schuylkill Banks Boardwalk riverside urban hiking and biking trail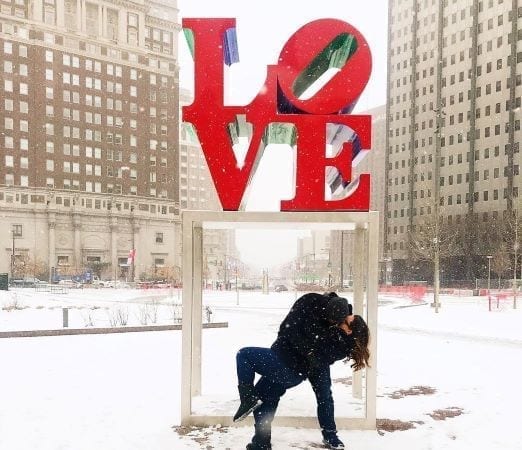 Famous Places to Visit
Running up the Rocky steps
LOVE sculpture in JFK Plaza
Bartram's Garden, America's oldest botanical garden
Laid-back Exercise
Race Street Pier yoga
Sedgley Woods Disc Golf Course
Q: How much does it cost to live comfortably in Philadelphia?
A: SmartAssset reports that for a single person without children to live comfortably in Philadelphia, they must bring home nearly $62,000 yearly. If you're considering moving to the greater Philly metro area, expect your living expenses to add up to about $31,000. This number varies, of course, depending on your particular lifestyle.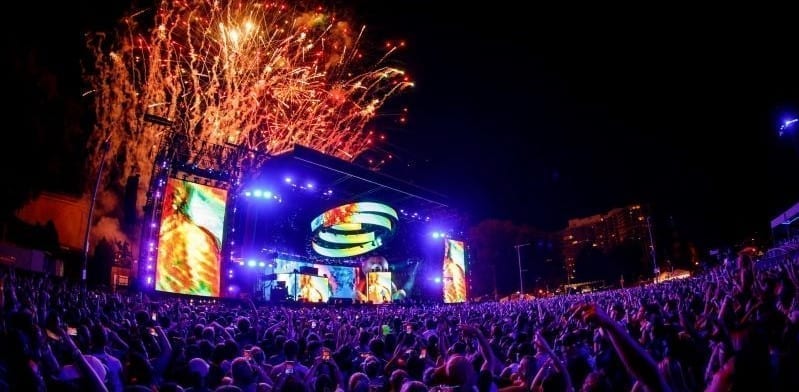 8. From Burger Brawl to Jay-Z's Made In America Festival, You'll Never Be Bored
Not everything great in Philly is available any day you wish. Some of the best goings-on only happen once a year. From parades to exhibits to festivals, here are some amazing things you'll only get one chance to experience every 12 months.
Festivals and Holidays
Comcast Holiday Spectacular display
Halloween's Nights at Eastern State Penitentiary
Wawa Welcome America Festival in July
Philadelphia Black Pride
Food and Drink
Philadelphia All-Star Craft Beer, Wine, and Cocktail Festival
Parks on Tap roving summer beer garden
Manayunk's StrEAT Food Festival
Burger Brawl
Philly Food Truck Festival
Music
Jay-Z's Made In America Festival (Labor Day weekend)
The Roots Picnic
WXPN's XPoNential Music Festival (New Jersey)
Parades
New Year's Day Mummers Parade
Thanksgiving Day Parade (America's oldest)
Sports:
Army-Navy football game
Broad Street Run (Runner's World named it one of the fastest 10-mile courses in the country)
Dad Vail Regatta (May)
Penn Relays, America's oldest track and field competition
Philly Naked Bike Ride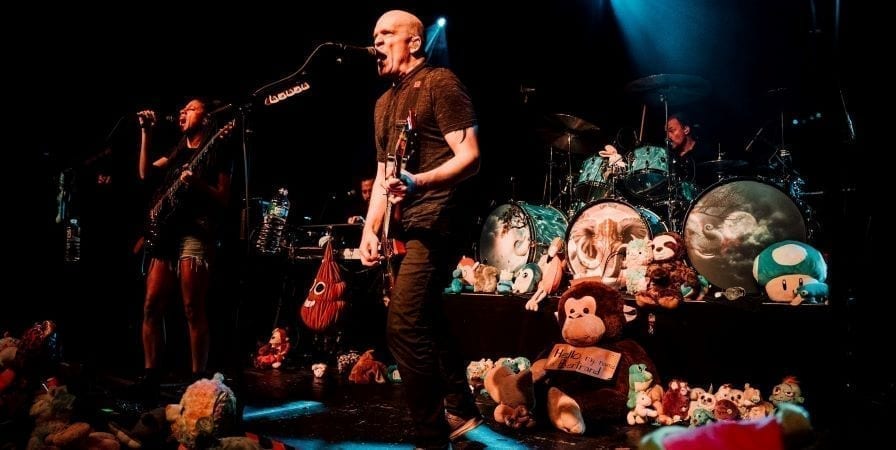 9. Philly's Music Scene to Home to American Bandstand
As the hometown of Philadelphia soul, American Bandstand, Gamble & Huff, and "Rock Around The Clock," Philly has one of the nation's greatest music traditions. Artists from Philly span the spectrum from Hall & Oates, Chubby Checker, Patty LaBelle, Boyz II Men, and Will Smith to The Roots, Meek Mill, Diplo, Dr. Dog, War On Drugs, Kurt Vile, Dead Milkmen, and Joan Jett.
It follows that it's also one of the best cities in America to see and hear live music, with a slew of music venues from iconic clubs to giant stadiums.
Large clubs: The Fillmore, Union Transfer, Franklin Music Hall, The Tower Theater, World Café Live, and the Theater of Living Arts
Smaller clubs: Milkboy, Johnny Brenda's, The Foundry, Underground Arts, Kung Fu Necktie, The Fire, and more
Stadiums: Lincoln Financial Field and Citizens Bank Park
Arenas and halls: Wells Fargo Center, Academy of Music, and Kimmel Center
Amphitheaters: Freedom Mortgage Pavilion and the Mann Center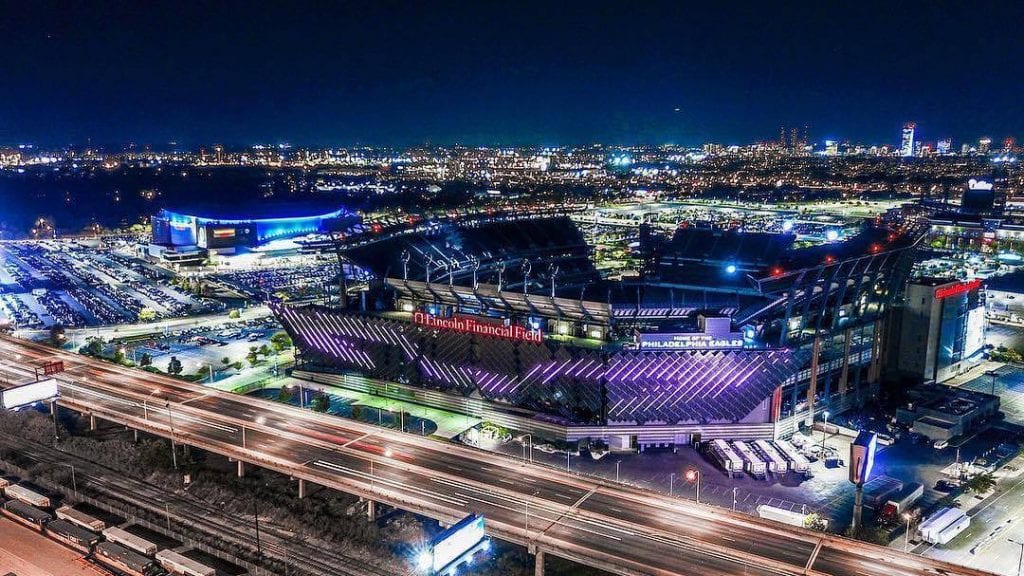 10. Sports are Life
Unlike places like New York or L.A., Philly has one team only in each of the major sports, so everyone's on the same page — except when it comes to college basketball where the city is divided many ways.
Philadelphians bleed team colors. Everyone is involved from every walk of life and the city's mood is reflected based on yesterday's win or loss. So if you want to walk into nearly any conversation in Philly, be sure to know the Birds' playoff chances or your favorite Phillie. Here's a rundown of your sports options each season.
NFL's Eagles and NCAA's Temple University - Lincoln Financial Field (aka the Linc)
MLB's Phillies - Citizen's Bank Park
NBA's 76ers, NHL's Flyers, and NLL's Wings - Wells Fargo Center
MLS' Union - Subaru Park
Philadelphia City 6 (previously the Big 5) NCAA basketball: Villanova, Saint Joseph's, Temple, La Salle, Penn, and Drexel
11. Philadelphia moving companies aren't one-size-fits-all
You probably wish you could just skip the moving part and start enjoying your new city right away. If only, right? The next best thing is to plan your move to minimize the hassle, costs, and stress. As a large and old city with narrow, hard-to-navigate neighborhood streets, moving in Philadelphia can be stressful, especially if you're driving and parking a rental truck. If you've relocated before and weren't that thrilled with the moving experience, it's a good idea to check all your options before making the final decision. Heck, you may even find that a combination or "hybrid move" works best for you. These two articles will help with your research:
Self-Moving 101: Learn how to save money and reduce stress with everything you need to know about moving with a rental truck or moving containers.
12 Things to Consider Before Hiring Cross-Country Movers: If you're moving to Philadelphia from far away, this article will help you decide whether traditional movers or moving containers work best for you based on your situation, needs, and preferences.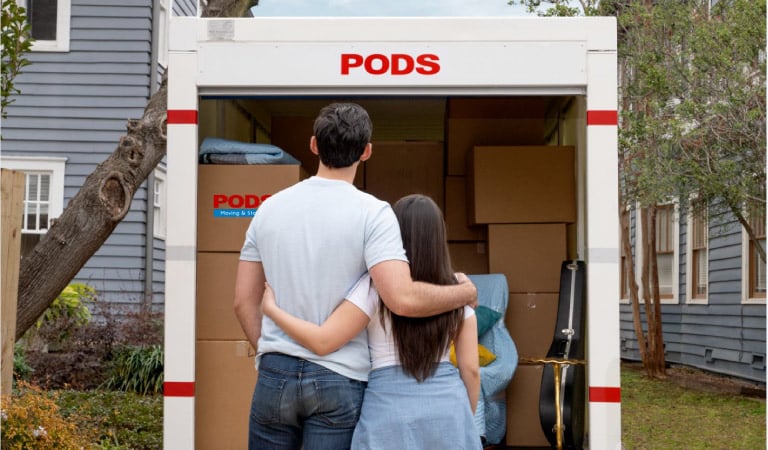 12. You have Plenty of Options for Philadelphia Moving
Okay, you've got a plan in place and are ready to make the move. Time to put the rubber to the road, and to help you do that, we've broken down your best options.
PODS Moving and Storage Containers
PODS containerized moving and storage gives you flexibility no matter where you start your move. Have a container delivered to your driveway, load it up on your own schedule, and then have PODS deliver it to your new Philly home. With a month's worth of storage built-in, you have the freedom and flexibility to take your time moving. Need a few days to pack up? No problem. And if you find yourself wanting one last staycation at home, you've got time for that, too.
Moving to Center City?LetPODS City Servicetake care of navigating the narrow Philly streets. Your PODS driver will also handle parking permits and will stay with your container while you move your things into your new home, protecting against tickets and thieves.
Full-Service Movers
If you want or need an end-to-end move and have some extra dollars to spend, look into a full-service moving company.
They can handle as much or as little as you need, from packing and wrapping your furniture, to unpacking and re-organizing your next home. Know who you're working with, though; there are a ton of shady companies out there, and be sure to have your moving schedule well planned. Once you book a full-service mover, you're essentially locked in.
Rental Trucks
Renting a truck is a good option if you have the time, ability, and can-do attitude to handle your move from soup to nuts. There are plenty of companies who will rent you a truck — but beyond that, you're on your own. Packing, loading, permitting, unloading, and transit are all in your hands. So while this may be the most economical option, there are plenty of hidden costs.
Welcome to Philadelphia
Whether you're moving a short distance or from across the country, we hope these tips help you get settled quickly so you can start enjoying all that comes with living in Philly. When you're done, don't forget to celebrate with a cheesesteak and lager!
---
Michael Hochman is a Philadelphia-based writer currently working as a lifestyle and travel writer for Apartment Guide and rent.com.
Get a Quote
Choose the service you need
Comments
Leave a Comment
Your email address will not be published. Required fields are marked *