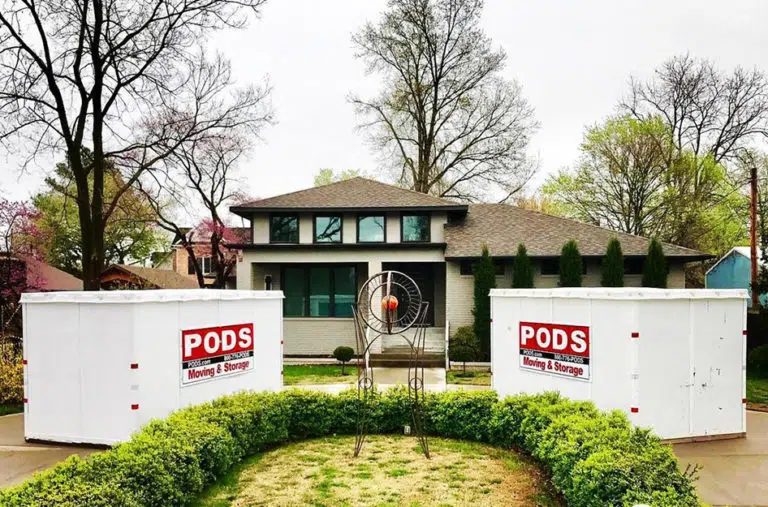 Using Storage Containers for Moving Houses? Here are 12 Can't-Miss Tips!
When Paul Tucker accepted a new director position in Florida, that meant he and his wife would be relocating 1,200 miles from San Antonio, Texas, to Tampa Bay. After four previous long-distance moves, they were no strangers to the process of pulling up roots and getting settled in an unfamiliar city. But this would be the first time they'd be using containers for moving, giving them an up close and personal experience with the way PODS moving really works.
Thanks to the flexibility of pack-yourself moving containers, this turned out to be the couple's easiest move yet, as they were able to set their own pace and have a blast along the way. Paul also picked up some great ideas he wants to share with others who may be planning a major relocation. Read on for Paul's tips for a container move.
1. FORGET THE WAY YOU'VE MOVED BEFORE
Paul's first piece of advice? When you move with containers, rethink the way you move, because your planning and decisions don't have to be limited by the constraints that come with using traditional movers or a rental truck. For Paul and his wife, Lisa, this realization came over dinner at a Mexican restaurant in San Antonio shortly before their move:
"We got to brainstorming and we said, 'You know what? Why don't we do something a little different?' Once we sat down and really thought about what we could do with four PODS containers and how we could stage our furniture to be more strategic about our move, it really opened up a lot of possibilities."
Their old scenario with traditional movers went like this:
"The movers come in, they pack you up, they put everything in a truck, and you move to your new city. And you better have a place to live where you can put all your stuff. So what we typically do is we go to a new city, rent a home to get a lay of the land, and we have to dump all of our stuff in the rental. Then when we find the house we want to buy, we have to do the whole move all over again."
Besides being a year-long process, the problem with this approach is you have to move twice, Paul says, and typically you have to pay for that second move out of pocket, because employer relocation packages will only cover one move.
Their new scenario using PODS for moving was much more customized:
With their son in college, they opted to have more fun with this move, maximize their freedom, and use the portable storage PODS containers for rent to take their time-making decisions about buying a home and what furniture they wanted to keep. They rented a furnished Airbnb on the water in St. Pete Beach while they explored the area, eventually settling on another waterfront home that they love. The process took six months, and they were able to make the most of their professional relocation package because portable containers are often cheaper alternatives to full-service moving companies.
2. USE MOVING CONTAINERS STRATEGICALLY TO STAGE YOUR MOVE AND KEEP YOUR OPTIONS OPEN
Whether you're using one, two, or more containers, you can use the convenient storage options to move in stages. In Paul's case, they used four PODS shipping containers to move from a large house to a furnished temporary apartment, and then ultimately to a home that ended up being much smaller than the one they left in San Antonio. But they didn't know what size home they'd end up with in the beginning, so they kept two containers holding their furniture at the PODS Storage Center to keep their options open. That way, they had more time and room to play.
"We knew we were going to live in an Airbnb when we got here, so we decided we'd have one container that would be full of all our fun stuff — kayaks, scuba gear, beach chairs. We had that delivered first," Paul says, adding that they used their own car and an RV to carry their clothes and other personal items they'd need at the Airbnb.
3. STAGGER DELIVERIES OF MULTIPLE MOVING CONTAINERS
When you have more than one container, it can really help to schedule delivery on different days, a method they call "staggered deliveries" at moving container companies like PODS.
For example, here's how Paul managed their container deliveries:
When moving out in San Antonio, Paul had two pack-yourself moving containers delivered one day. When those were full, PODS picked them up and delivered the other two containers.
Three of the containers were shipped to Florida.
In Florida, they had one container with the "fun stuff" delivered right away, and the other two that were filled with furniture were kept in PODS storage.
After they bought their home in Tarpon Springs, they had one container delivered at a time. When they emptied the first one, they had PODS deliver the second container and take the empty one away. Then PODS picked up the second empty container after they were done unloading.
The fourth container, for their son in college, remained at a PODS Storage Center in Texas.
Insider Tip: While PODS makes it easy to reschedule deliveries and pickups with at least 24 hours' notice, they advise notifying them as soon as you know your dates will be changing. More time may be needed during the busy season, which tends to be the summer months.
4. DECLUTTER BEFORE YOU START PACKING
It's tempting to start loading up your boxes as soon as you've scheduled the container delivery date for your PODS move, but packing up all of your belongings before doing a home edit can cost you more in the long run – literally. Like it says in this article from NPR, the more things you have, the more it will cost to move them, especially if you're traveling a long distance.
Take the time before you start packing to go through every closet, cabinet, drawer, and dresser and donate or get rid of the things you no longer want or need. This can be tough to tackle when also dealing with a long-distance move, but the PODS Blog has advice for starting the task when you're under a deadline (and the stress that accompanies it).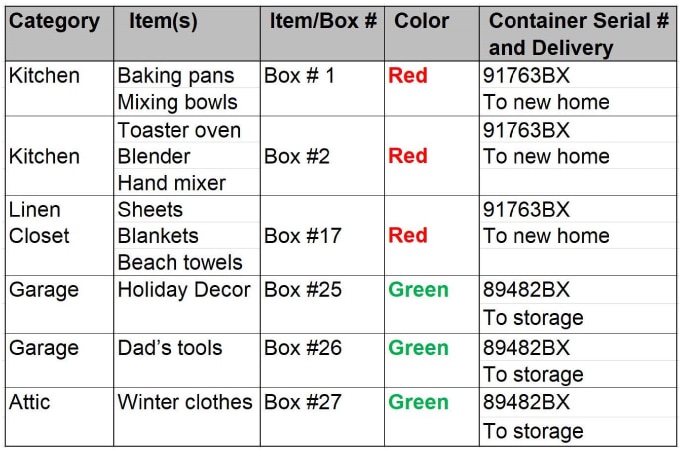 5. MAKE AN INVENTORY FOR EACH CONTAINER AND RECORD THE SERIAL NUMBERS
While it always helps to create a list of what's going where when you move, it's absolutely essential when you use more than one moving container. This enables you to send the right container where it needs to go, to know which container you want to access while they're in storage, and to adjust more easily when plans change due to a postponed closing or other delay. It also helps you keep your move organized. PODS advises creating an inventory that includes the:
Container serial number
Category of items to go in that container (e.g., kitchen, living room furniture, clothing, recreation, etc.)
List of items going in the container
Paul's wife also got sticky dots that they color-coded for each container. "It was really easy … We could just go around and put the stickers on everything and then the movers knew which container it went into and how to stage everything in the house," Paul says.
6. HIRE PROS TO HELP WITH PACKING AND LOADING
Paul's top packing tip is simple: Hire professionals. He used PODS' referrals to find local hourly moving help.
"It worked great. PODS movers referred me to a great moving company in my area and they came in and packed everything up and loaded everything," he says. "Professional movers know how to pack stuff… your glassware, TVs, pictures. And they know how to load and secure your belongings in the container. Don't go cheap on that end because you will end up paying in the long run for what's broken.
"At the end of the day, even though PODS has a level-lifting system, you're still putting something on a truck that could hit bumps and curves, which means your stuff could get jostled. We had nothing damaged at all. Nothing."
7. USE YOUR CONTAINER SPACE WISELY
While getting moving help makes a huge difference on the front end when you're loading moving containers, Paul says most people can save money by doing more of the work themselves. The fact that containers are ground level makes it a lot easier to do the loading and unloading. "The one thing about a truck and ramp that you're always scared of is falling off," Paul recalls from earlier moves.
"With the container literally inches from our garage door at ground level, we would just walk in, grab stuff and either put it in the garage or go upstairs with it. That was fantastic," Paul says. "We just paid for a few hours of help getting the heavy stuff up the stairs."
While Paul used professionals for the packing and container loading, you can handle some – or all – of this yourself … or with the help of some strong friends. Just know the best way to pack your boxes, then load them strategically in your portable moving container to prevent damage and maximize space. Want to know how to pack a PODS container for moving the right way? Here are some tips:
Don't load all heavy items first. This creates an unequal weight distribution in the containers. Make sure the weight is stable by distributing heavy items evenly across the container.
Don't place heavy items on top of light items. Put them on the bottom so they act as a base.
Turn couches on their end to make more room for other items.
Fill in empty spaces with cushions, pillows, and other soft items. Put these inside plastic bags before loading.
Don't wait until you're finished loading to secure the items with ropes and straps. Do this continuously as you go.
Create a barrier in the last section of the container to keep objects from falling against the door during transit. Use a large sheet of cardboard or four extra-large, flattened boxes that are taped together. This will help prevent the door from jamming.
8. KNOW WHAT IS AND ISN'T ALLOWED IN A CONTAINER
The list of things you can load in your container may seem endless, but it's not infinite. Some items are best left outside of the box, including:
Perishables
Firearms and explosives
Valuables
Hazardous materials
Plants and other living things
Important records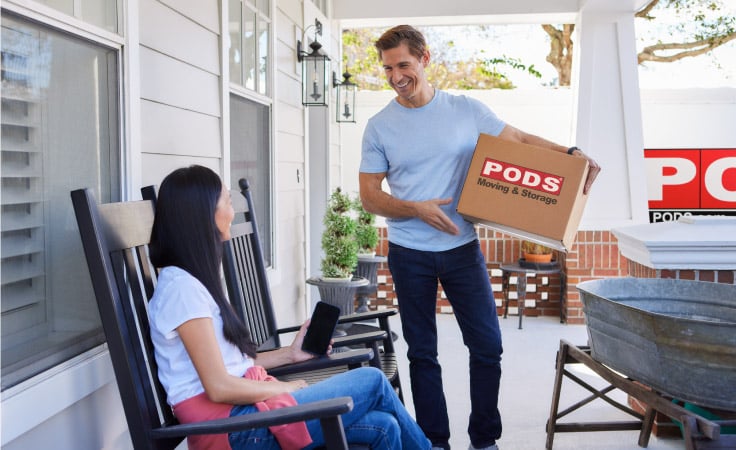 9. USE CONTAINERS TO MOVE AND DOWNSIZE AT YOUR OWN PACE
Take advantage of the added flexibility of built-in storage and easy scheduling to allow extra time at any stage of your move. For example, in addition to keeping their stuff at a secure PODS Storage Center while they looked for a home to buy, Paul and his wife used the convenience of containers to help downsize over 70% of their furniture.
When they moved into their Tarpon Springs home, they had one container delivered at a time, which made it easier to manage the process systematically. They also worked with a consignment store that picked up and sold all but one of the many fine furniture pieces they no longer needed.
"It allowed us to take one container and start unpacking it and figure out what we wanted to sell and what we wanted to keep," he says. "We could do that in a very staged environment, instead of with traditional movers, where you have no flexibility whatsoever. Very rigid. They're going to dump all of that stuff in your new place, regardless of whether you're ready or not."
Pro Tip: With PODS, you can take a break from moving and do something else. Paul and his wife did exactly that."You can change your mind if you decide that, hey, I'm not ready for that third container yet, just keep it in storage for another few days or a month. I kind of want to rest and relax. I'm tired of this moving stuff," Paul says. "We did that quite a bit and went to the beach instead. You can be as aggressive or as laid back as you want to with your move."
10. HELP YOUR KIDS LEAVE THE NEST
If you have kids who will be going to college, graduating, or getting their own place, you can designate a moving container just for them. "Our fourth container was for our son, for when he graduated college, so he'd have all the furniture he needed for an apartment. We left that container back in Texas in PODS Storage."
Portable storage made an ideal solution, since their son didn't know where he'd end up getting a job after graduation.
"Let's say he gets a job in California. We can just have that container shipped there. All of that stuff is now portable and can be shipped anywhere he needs to go," Paul explains. "Now let's say we had dumped that stuff in a storage facility in San Antonio. Then we would probably have to fly in, help him get that stuff into some sort of moving truck, and help him drive that out to wherever he was going to move to. Because of PODS, we don't have to do that."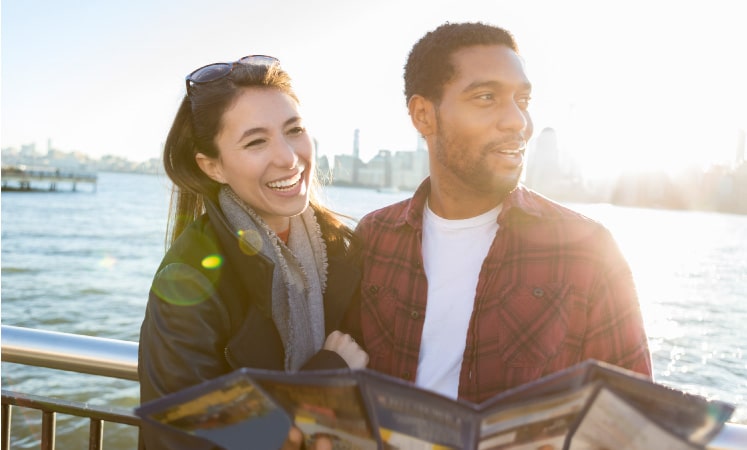 11. HAVE FUN GETTING TO KNOW YOUR NEW CITY
Living in an Airbnb by the water in St. Pete Beach for their first six months in Florida was "like living the dream," Paul says. "It was a much different lifestyle. We never lived in a resort town like that. That was fun for a while and we enjoyed doing that."
The experience also helped the couple home in on what they wanted in their next house. "When we started looking around the area, we said our criteria is that we want to be able to walk to things like restaurants and we wanted to live by the water," he says. "Luckily, we found a place up in Tarpon that really gave us those two worlds."
Their new home is on the Anclote River overlooking a nature preserve, across the street from Tarpon Springs' historic sponge docks and two blocks from the downtown district.
"When I want to get my hair cut, I just walk downtown to the barber. My wife has her hairdresser right downtown where she can walk, too. Restaurants and bars are literally a block from us."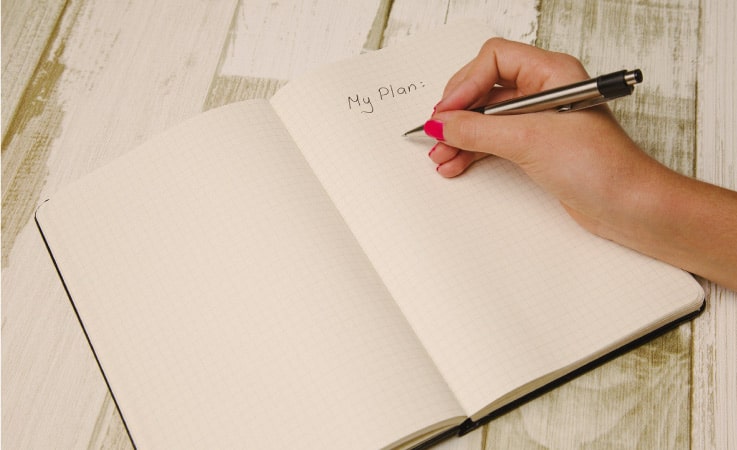 12. CREATE YOUR OWN MOVING STRATEGY
If you're planning a relocation and comparing traditional movers to moving containers, Paul advises thinking about what kind of flexibility you need or want. "Are you going to immediately buy a place in your new city, where you know everything up front, and you don't need any kind of flexibility? Then movers may be fine," Paul says.
But if you're relocating to a city where you've never lived before, then having the flexibility of moving with containers can take the pressure off finding and buying a place immediately.
"My biggest advice is that if you choose to do containerized moving, sit down and figure out how you want your move to go," Paul says. "If you have multiple containers, put together a strategy on how you want to use those containers with your move, because once you start brainstorming, it's amazing what you can come up with.
"Moving with PODS opens up possibilities to create our own moving puzzle and fit the pieces together. Everybody's puzzle is going to be different, and that's what PODS allows you to do."
---
Liz Taylor is a freelance writer who keeps up with moving and storage trends when she's not enjoying the great outdoors.
(Source for image featured at top: @podsofnwarkansas via Instagram)
Get a Quote
Choose the service you need
Comments
Leave a Comment
Your email address will not be published. Required fields are marked *