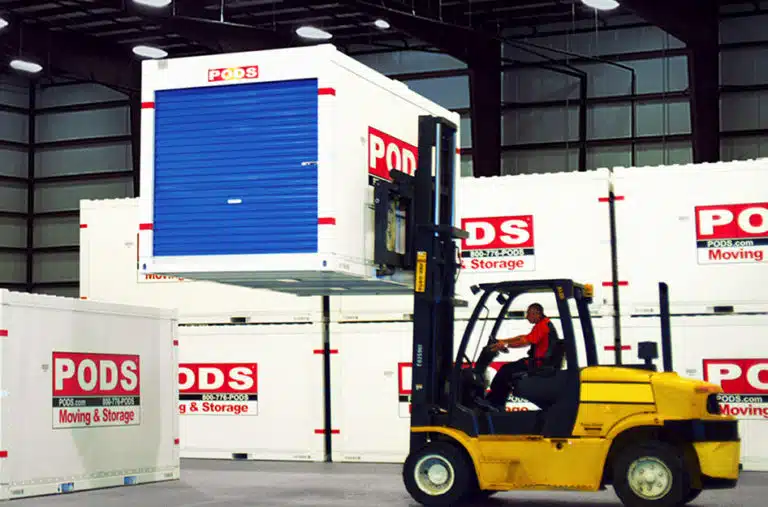 What Can I Store in a Non-Climate-Controlled Storage Container? Here's What You Need to Consider
Whether you're moving or simply making extra space in your home, opting to place things in storage for a little while is sometimes the best option. Packing everything up and organizing it in any old unit sounds easy enough. Your things are covered, so they're protected from everything. That's all you need… right? Well, not exactly. You may also need to consider getting climate-controlled storage, or if not, knowing the answer to "What can I store in a non-climate-controlled storage?"
Not only do you have to determine what size unit is best for you, but you also need to think about whether you need a climate-controlled unit or if a non-climate-controlled one will get the job done.
Let's take a look at both options, as well as an alternative that may actually prove to work best for your specific situation.
What is climate-controlled storage?
Climate-controlled storage units are exactly what they sound like. They have a thermostat that triggers when things get too hot or cold, meaning everything inside stays at around the same temperature as your home (usually between 55 and 85 degrees Fahrenheit, with a humidity level around 55 percent).
What needs to go in climate-controlled storage?
There are a few things that should be stored in climate-controlled units. Here are some examples (i.e., what not to store in non-climate-controlled storage):
Furniture: Antique, wood, leather, really anything that's sensitive or can warp easily.
Paper: Art, photos, and important documents are not going to fare well in humidity.
Electronics: Rusted connections and melting plastic await you if these things are kept in a hot storage unit.
Instruments: They're sensitive, and they're definitely not made to withstand extreme temperatures or humidity.
What is non-climate-controlled storage?
Just like climate-controlled units, non-climate-controlled storage is exactly what it sounds like. Your items are stored in a safe, secure space, but the temperature isn't regulated. You might turn your nose up at the thought, but in reality, they're often just as good as climate-controlled units.
What can I store in a non-climate-controlled storage unit?
While you're better off storing some things in a climate-controlled unit, here's where you can save a few bucks by opting for a non-controlled unit:
Clothing: Put your things in sealed containers and stow 'em away. If you have finer pieces, maybe keep those with you, but winter clothes and other things you only wear every now and then are ripe for storing.
Kitchen items: Label boxes and store like items together. Plates, china, and glasses will all be fine.
Holiday decorations: Lights and outdoor decorations will fare well. Even though Santa prefers it cold, we're sure he'll be fine in the unit.
Patio furniture: These pieces are designed to weather the elements and will thrive in a storage unit.
Hardware: Tools, lumber, and PVC can handle the variances of temperature in a non-climate-controlled storage unit.
Curtains and drapes: Just make sure they're clean and dry before stowing.
Besides, even if you opt for climate-controlled storage, storage center owners aren't always responsible for damage to your items. That means that, while they make the effort to avoid extreme temperatures, they're not responsible for potential damage that comes if temperatures do reach extremes.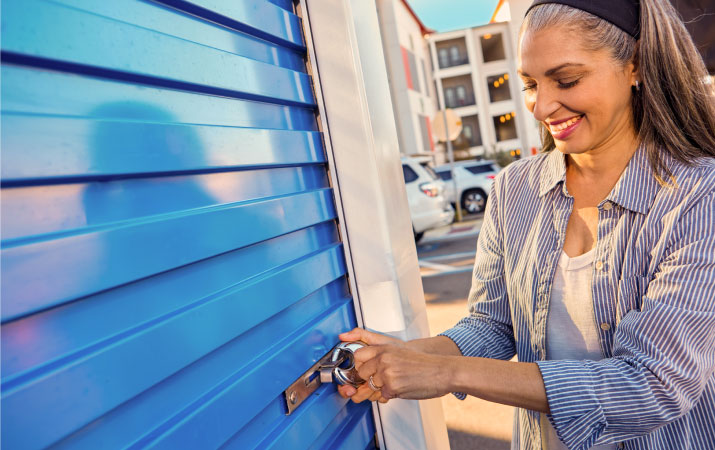 Non-Climate-Controlled Storage Tips and FAQs
Q: What can be stored in a non-climate-controlled storage unit?
A: There are plenty of things that can go in non-climate-controlled storage without you having to worry. Whether it's kitchen items, holiday decorations, clothes, or the like, you can turn to this storage option for nearly all of your belongings.
Q: Can I store my furniture in a non-climate-controlled storage unit?
A: Yes, it's okay to store furniture in non-climate control, as long as it's not sensitive to temperature changes and humidity. Patio furniture, for example, is built to withstand extreme conditions, and most newer furniture can withstand short-term storage. You'll want to check with the furniture manufacturer first, though, if you have any hesitation.
Q: How do you protect furniture in storage without climate control?
A: After you've determined that your furniture can withstand the temperature and humidity changes, make sure everything is clean and dry before you store it. Then wrap everything up to ensure it's safe before storing it off the ground on pallets or cinder blocks. Be sure not to cram too many things inside the storage unit, as well. You want to maintain some air circulation around the furniture in non-climate-controlled storage.
Q: How to store clothes in non-climate-controlled storage?
A: With clothes, it's best to store everything in sealed containers. Plastic bins and wardrobe boxes are perfect for making sure your clothes stay nice and dry during the rainy season. They're also going to help prevent mold and mildew growth on everything you love to wear.
Q: Can you store a car in a storage unit?
A: Although some storage unit providers do accommodate cars, anything that could cause a fire (like a car with gas in the tank) definitely falls under the what not to put in unheated storage category.
Q: Can you store a TV in a non-climate-control unit?
A: Like with all electronics, you should store a TV in a climate-controlled storage unit. Extreme temperatures and humidity can damage electric connections and could cause the TV to malfunction or break.

Q: How do you store books in a non-climate-controlled storage?
A: When packing your books for long-term storage, be sure to wrap the books in acid-free paper, if you can, to ward off mildew. Bubble cushioning roll is another good option, though stay away from plastic bags, which can actually trap moisture (that can enter a non-climate-controlled unit when the temperatures change and the air condenses) and damage the books over time. If you're looking to store your priceless (or rather, extremely valuable) collection of first editions, though, you're better off springing for climate-controlled storage or keeping them at home (or a friend's home, for the time being).
Is cost a factor with climate-controlled storage?
You can almost always expect climate-controlled storage to cost more than the alternative. You're paying for peace of mind when it comes to your belongings, and that can be worth it to some, but it's important to really weigh all the pros and cons before you decide to go for climate-controlled storage. If you don't need it for any particular reason, then you might just end up overspending in the long run.
If you have important items, like furs or family heirlooms that you have to store away, the extra expense can be worth paying for. It can also be worth it if your items are going to be in storage for a long time. If you live in an area with fluctuating weather, it can be hard to decide if your things will be safe. Knowing that they're in an indoor unit can be a big comfort.
Prefer to meet in the middle instead? Consider renting a portable storage container. While it might not meet the same standards as a climate-controlled unit, a container is often stored indoors but at a secure storage facility, just like you would find non-climate-controlled storage units.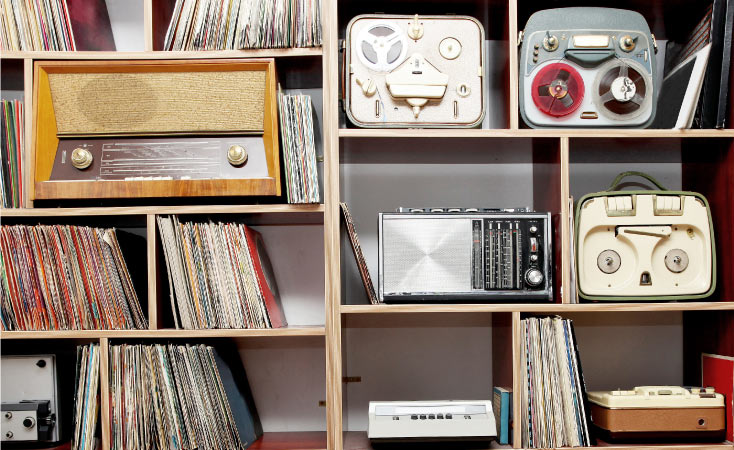 Do I need climate-controlled storage?
The short answer? It depends. Now for the explanation: When you're considering your options, it's best to sit down and make a list of the different things you're going to be storing. If there are a lot of sensitive items, you might need to splurge on a climate-controlled option. Also, if your items are going into long-term storage, it may be worth it at that point, as well.
If you don't need these things, though, then non-climate-controlled is certainly your best bet for cost-effectiveness. Want non-climate-controlled storage with location flexibility? Go with a portable storage container from PODS instead of a brick-and-mortar unit.
What can I store in a non-climate-controlled storage container with PODS?
PODS might not offer climate-controlled storage or a stationary unit, but PODS containers are built to protect your belongings. PODS also has secure storage centers all over the country, where you can store your container for as long as you need — meaning you can take your storage with you, wherever you go.
The best part? There's no limit to how much you can store (or how many containers you can secure for yourself), and your belongings aren't stuck in one location forever if you don't want them to be. And did we mention that PODS will deliver your container to your house when you're ready to load and unload it? It's almost like you call all the shots, huh?
To learn more about PODS storage containers and what they can do for you, check out other storage and organization articles on the PODS Blog.

Katlynn Mullins is a St. Petersburg-based freelance writer whose only roommate is their cat. A frequent PODS Blog contributor, Katlynn loves finding ways to make moving into new spaces simple and stress-free. Between yearly apartment hopping, you can find them on the waterfront or experimenting with new ways to make coffee.
Get a Quote
Choose the service you need
Comments
Leave a Comment
Your email address will not be published. Required fields are marked *