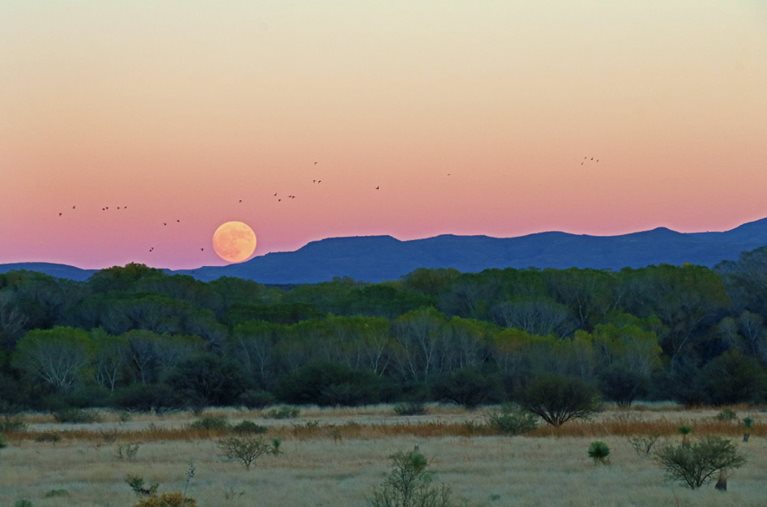 16 Pros and Cons of Living in Sierra Vista, AZ: From Idyllic Mountain Views to a Tough Housing Market
If the mountains beckon to you and you've got a penchant to keep things warm, then Sierra Vista, AZ, should be at the top of your list. This town is located
75 miles southeast of Tucson
, in Cochise County. The larger Arizona cities of Phoenix, Tucson, and Flagstaff have a lot going for them, but they aren't for everyone. The friendly city of Sierra Vista is a place where folks of all ages can feel at home and enjoy the benefits of easy access to the great outdoors, plenty of safe neighborhoods, and ways to get involved with their community.
Ready to move to Sierra Vista, Arizona?
Start with a quote from PODS
.
But what is it really like to live in Sierra Vista? We're going to discuss the pros and cons of life in this town, as well as some of the best places to live in Sierra Vista!
Fun Facts You Should Know About Living in Sierra Vista, AZ
What makes Sierra Vista a unique place to live?
At the 2020 Census, Sierra Vista had a population of 45,439.
The town grew out of the U.S. Army Fort Huachuca.
Sierra Vista is Spanish for Mountain View.
Known as the Hummingbird Capital of the U.S.
Is only 25 miles from the Mexican border.
Had the first McDonald's drive-thru, which opened in 1975.
Surrounded by beautiful mountains that reach 10,000 feet.
Pros and Cons of Living in Sierra Vista, AZ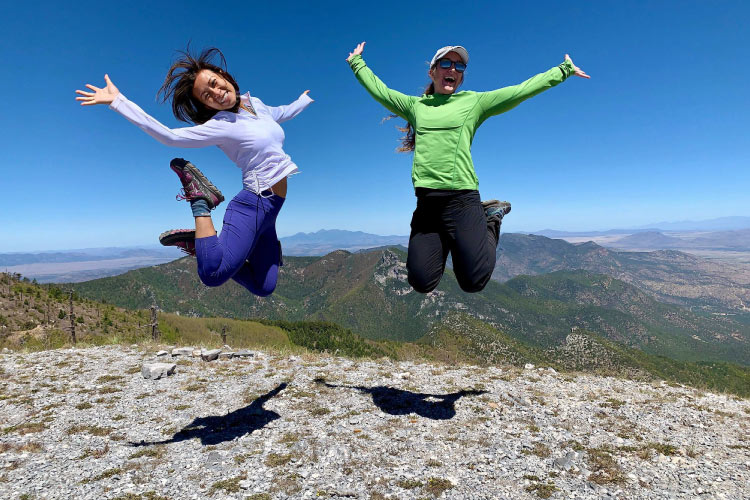 (Source: VisitSierraVista - City of Sierra Vista Tourism Office via Facebook)
Pro: It's a haven for outdoor enthusiasts
If you're someone who loves the great outdoors, moving to Sierra Vista is a great decision. The temperature throughout the year is hot, though sunny, which means there are plenty of opportunities to explore if you can keep cool! You'll love visiting the Coronado National Forest, where you can hike Crest Trail, Yaqui Trail, or Joe's Canyon Trail. You can view the San Pedro River, which is the last undammed river in the southwest, and marvel at all the wonderful animal and plant species that call this area home.

One of our favorite Sierra Vista trails is the Hamburg in Ramsey Canyon Preserve. The scenic views are hard to beat, and it has great bird-watching to boot. Aspiring ornithologists will be thrilled to find hummingbirds and tropical birds calling the preserve home.

If you're looking to elevate your outdoor experience, the nearby Huachuca and Chiricahua mountain ranges have plenty of hiking and horseback riding opportunities. Some of our favorites includes
Garden Canyon
San Pedro Riparian National Conservation Area
Carr Canyon
Beatty's Miller Canyon Apiary and Orchard
Con: Declining population
The population of Sierra Vista has declined in the past few years, which may not always be a bad thing, but it can be indicative of other problems. While it may be nice to see less traffic on the roads, a declining population can lead to business closures and a lack of community involvement. People move away for various reasons: Jobs, family, cost of living, chief among them. Regardless of their reason, people moving out means a tougher economy, fewer resources, and less opportunity for social movement.

Q: Is Sierra Vista, AZ, a nice place to live?
A: Yes, Sierra Vista, AZ, is a great place to live, and considered the best place to live in Cochise County.
Pro: Great independent food scene
The food scene in this town is underrated, and proximity to the Mexican border certainly helps. You may not think there would be such a variety in the cuisine, but the nearby U.S. Army base has brought in a lot of diverse cultural food options. Whether you want Asian, Italian, German, or Mexican, this town has you covered! Here are some of our favorites, located right in Sierra Vista.
The towns of Bisbee and Tucson are not all that far away, so if you're looking for a foodie day trip, you've got options.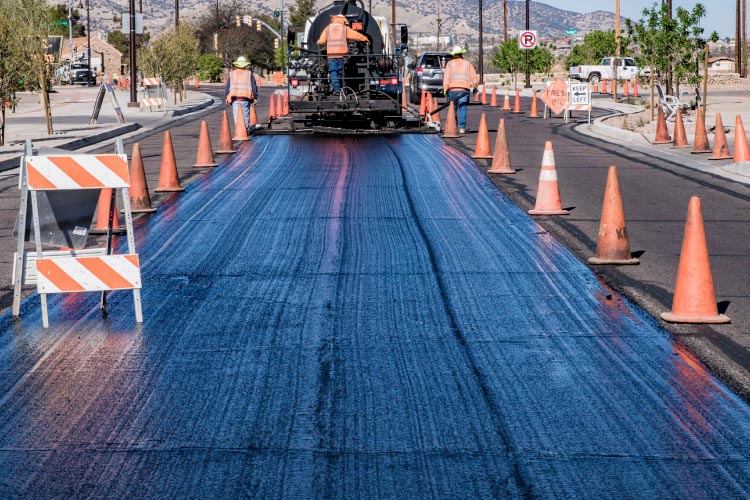 (Source: City of Sierra Vista via Facebook)
Con: Infrastructure needs improvement
As with any smaller locale, it can be tough to keep up with infrastructure improvements. Roads will always need to be repaired, but sometimes it's just not in the budget. This seems to be the case for Sierra Vista. Traffic, on average, is light in Sierra Vista, but congestion does happen, and the city has its fair share of potholes. Roads and traffic light designs were installed years ago and could be updated.
Pro: Beautiful climate
This part of Arizona is classified as a hot semi-arid climate, typical of most of Arizona. What makes Sierra Vista's climate unique is that Sierra Vista has an
altitude of 4,623 feet
. This means that, on average, Sierra Vista is
15-20 degrees cooler than the Phoenix area
.
Close to 300 sunny days per year
, which the residents use to their advantage! The weather is considered much more mild than the rest of the state throughout the year, which makes it ideal for outdoor fun year round. You can expect a
winter temperature average of 66 degrees
, and summer average temperature of 86 degrees. The humidity year round is low, but the summer months can see lots of rainfall, and snow is not common except for in the high mountain peaks.
Q: What is the best neighborhood in Sierra Vista, Arizona?
A: Some of the best neighborhoods in or around Sierra Vista, Arizona are Pueblo del Sol Country Club Estates, The West End and Pueblo del Sol. Our favorite is Pueblo del Sol Country Club Estates.
Con: Job market is tight
As is the case with a lot of small communities, jobs can be limited, and the same is true for Sierra Vista. However, there are good paying jobs at the nearby Fort Huachuca base, working for the U.S. government or as a contractor. Additionally, there are jobs in Sierra Vista in healthcare, food service, education, and law enforcement that employ much of the town.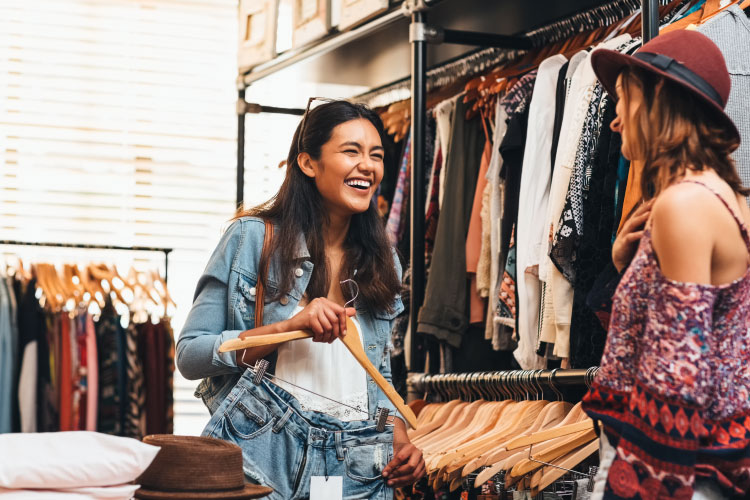 Pro: Cost of living is low
If you want to make your dollar stretch further, Sierra Vista is a great place to do so. The cost of living in Sierra Vista, AZ, is lower than both the national average and the average in the state of Arizona, coming in at 88.9 out of 100. You'll pay less for groceries, transportation, and housing here—and the average home value is $287,700. Arizona is a tax-friendly state and ranks 19th overall when it comes to its tax system.

With less of your money going towards housing and taxes, you'll have more disposable income available to enjoy fun recreational activities, shopping, travel, trying new restaurants, or anything else your heart desires.
Con: Limited nightlife options
If you're single or fresh out of college, you may find that Sierra Vista lacks a vibrant nightlife scene. The majority of the restaurants close early, which could put a damper on late-night plans. That being said, this small town hosts various festivals, from Oktoberfest and
Art in the Park
to Hispanic Heritage Days. Plenty to keep you entertained while the sun shines!
There's always the option to travel to either Bisbee or Tucson for a wider variety of entertainment options on the weekends! And if you'd rather enjoy a wine-tasting session, there are a growing number of wineries and distilleries in the region (more on that later).
Pro: Nice place to raise a family
If you're looking to start a family or are moving with your family, you'll be pleased to know that Sierra Vista is a safe, welcoming place. The public schools are great and include options like General Myer Elementary and Colonel Smith Middle School. With a safety score of 30, Sierra Vista is safer than 30% of U.S. neighborhoods boasting both violent and property crime rates lower than the national and Arizona average.

Some of the safest neighborhoods in Sierra Vista, AZ, are:
Pueblo del Sol Country Club Estates
Sierra Vista Southeast
Mountain Ridge
Golden Acres Park
These are just some of the best places to live in Sierra Vista, AZ, as there are a lot of nice locations to rent or purchase a home. There's a variety of family-friendly activities to enjoy throughout the year, including:
Gray Hawk Nature Center
Q: Is Sierra Vista expensive to live in?
A: No, cost of living in Sierra Vista, AZ, is lower compared to the national average and the Arizona average.
Con: Shopping options are limited
While there are grocery stores and convenience stores in this town, you're limited to just a few malls in town. This might not be a con for everyone, but having access to a variety of shops (including for specialty items) can be nice to have. Instead of relying on local stores, you can always order almost anything you might need online. Consider stopping by the Plaza Vista Mall or the Mall at Sierra Vista to get your shopping fix.
Fort Huachuca
(Source: U.S. Army Fort Huachuca via Facebook)
Pro: Lots of ways to explore history
One of the biggest draws of living in the Southwest is the amount of history immediately surrounding you. This area was one of the last to be admitted to the Union and many of the states in the West and Southwest retain a lot of that Old West appeal. One of the must-see attractions is Fort Huachuca, which was founded in 1882 during the Indian Wars. Here you'll find a museum that details the lives of the soldiers that lived during that time, and includes lots of personal mementos and artifacts.

In nearby Tombstone, The Pioneer Home is another great piece of living history that was originally the home of miner Frank Garland. It preserves what a home would have looked like over a century ago, and gives you a glimpse into the historical events that the family who lived here witnessed.

Interested in something a little more wild? Then take a short trip to the infamous town of Tombstone, which is only about a half hour away. This interesting town was home to many lawful and lawless citizens in the past, most notably Wyatt Earp, Doc Holliday, and Johnny Ringo. This is the town where the famous shootout at the O.K. Corral happened, as well as a variety of other lawless cowboy acts. In fact the cemetery there is known as Boot Hill, which is named after cowboys who "died in their boots" were buried. Some say it's even haunted!

You can also learn about the Native American cultures from the area at the Amerind Foundation and Museum.

Q: Who is the largest employer in Sierra Vista, AZ?
A: The U.S. Army Installation at Fort Huachuca is the largest employer in Sierra Vista, AZ.
Con: Poverty rate
The poverty rate in Sierra Vista is a bit high at 12.3%, which is only slightly lower than the national average. While there are good paying jobs, most of them are at the nearby U.S. Army base. Major private sector employers include RCHP-Sierra Vista, Inc., the Wick News Corporation, and the Pioneer Title Agency.
Pro: Day trips are easy
When you live in Sierra Vista, you'll always have fun things to do on the weekends! Consider exploring your options that are within a few hours like:
Bisbee
Tombstone
Tucson
Benson
Mt. Lemmon
Nogales, Mexico
Salt River Canyon Wilderness
Silver City
Con: It's a smaller city
Keep in mind when you move to Sierra Vista, it is a smaller city. This means that you may not have as much variety when it comes to entertainment, food, and shopping. However, for a city this size, it certainly offers more than you might expect! The transportation options are limited as well, so having a car is important.
(Source: VisitSierraVista - City of Sierra Vista Tourism Office via Facebook)
Pro: The beverage scene is booming
You may not know that Sierra Vista has a booming wine scene! The enjoyable, arid, year-round pleasant climate is perfect for vineyards, and many wineries have popped up recently. If wine tasting is your thing, then you'll love making the trip to:
Con: The housing market may be difficult
The past two years have seen the prices rise substantially for both houses and apartments. While they are still much lower than larger cities across the country, there may be more demand than there is available supply. If you're planning to move, make sure you give yourself plenty of time to find the perfect place, as you might need to wait for one to come on the market that meets your budget!
While there are cons to living in Sierra Vista, it's definitely worth it! Whether you love the great weather, want to be closer to nature, or just want to enjoy a slower pace of life, this small Arizona town could be for you.
Pros




It is a haven for outdoor enthusiasts

Great independent food scene

Beautiful climate

Cost of living is low

Nice place to raise a family

Lots of ways to explore history

Day trips are easy

Beverage scene is booming

Cons




Declining population

Infrastructure is lacking

Job market is tight

Limited nightlife options

You may need to drive for shopping

Poverty rate

It is a smaller town

Housing market may be difficult
Move to Sierra Vista, AZ, with PODS
It's easy to make the move and start your life in Sierra Vista, AZ, with the help of PODS. We'll deliver a portable storage container to your home so you can fill it up with your belongings on your schedule. And when you're ready to move, our pros will come pick it up and drive it to your new home in Sierra Vista! You can then unpack at your leisure, and if you need it, one month of storage is included with every move!
Get a Quote
Choose the service you need
Related Articles
Living in Scottsdale, AZ: Everything You Should Know Before Packing Up and Moving to One of Arizona's Best Cities
Read more
Comments
Leave a Comment
Your email address will not be published. Required fields are marked *