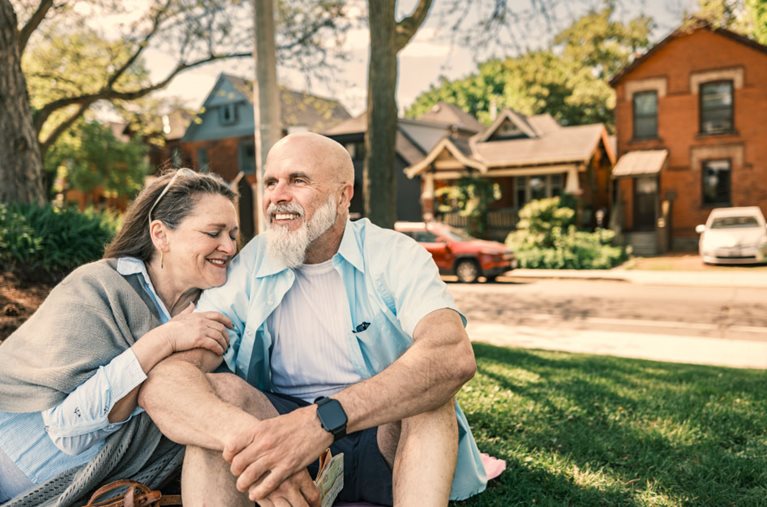 Taking on the Next Chapter of Life in the Land of the Maple Leaf - Here's Everything Americans Should Know About Retiring in Canada
As the second largest country in the world in area, Canada offers a decent standard of living that includes great healthcare, beautiful summers, stunning natural attractions, and more of a laid-back style of living that's perfect for spending your retirement years. The country aims to welcome up to 485,000 people as permanent residents in 2024 and up to 500,000 in 2025. Here's what you need to know if you're thinking about being among them.
What Americans Retiring in Canada Need to Know
Curious about how to retire in Canada? One of the easiest ways for a U.S. citizen to immigrate to Canada is to already have a family member who lives there. For example, grandparents and parents can apply for a super visa if they have grandkids or children living in Canada, which is a type of visa that allows people to stay in the country for up to five years. However, it doesn't provide you with health coverage and some of the other privileges permanent Canadian residents are receiving.

The immigration path to Canada may be a little bit more tricky if you don't already have family living there. There is no retirement visa in Canada; however, if you don't plan on staying in Canada year round, you could apply for a temporary visitor visa. This visa allows you to spend up to six months at a time in the country — perfect if you want to spend the rest of your time somewhere warmer perhaps!

If you're interested in being a U.S. citizen retiring in Canada, keep reading because we have all the info right here!
Retiring in Canada — FAQs
Q: How much money do you need to retire in Canada?
A: It's estimated that Canadian citizens need 70-80 percent of their pre-retirement salary in retirement.

Q: Can a USA citizen retire in Canada?
A: Yes, a U.S. citizen can retire in Canada! It's especially easy if you already have a family member who lives there — particularly a child or grandchild — but there are other ways to retire there if you don't.

Q: Is it better to retire in Canada or the USA?
A: This answer is going to depend on your personal situation. But, generally speaking, Canada has a better retirement system for its own residents, not necessarily for those who immigrate there.

Q: Where do most Americans retire in Canada?
A: Offering the perfect combination of relaxation and adventure, Victoria, BC, is one of the most popular spots for Americans retiring in Canada to relocate to.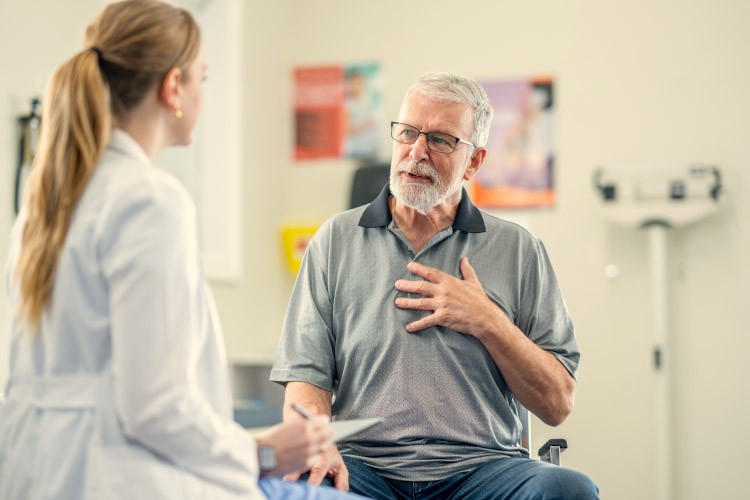 The Pros and Cons of Retiring in Canada
To give you a better idea of Canada's living perks, along with a few disadvantages, check out these pros and cons for Americans retiring in Canada.
Pro: Great Healthcare System
Canada's universal health care system (also called Canadian Medicare) is accessible to both permanent residents and citizens. It covers all medical services, with a few exceptions, such as vision and dental care. The country's healthcare system is regarded as one of the best in the world!
However, new residents are required to wait until they are officially recognized as permanent residents in order to receive free healthcare within the country. You will most likely need to purchase international health insurance at first.
Con: Harsh Winter Weather
Many expats are not happy with the harsh winters that most Canadian provinces experience. However, if you are looking for a
more temperate climate
, you can find that in a place like Vancouver! Remember, though, you're still going to need warm winter gear no matter where you settle in the country.
Pro: Welcoming and Friendly Culture
The Canadian people are known around the world for their welcoming and polite behavior, and they are even quite friendly toward foreigners, as well. No matter where you are, it's not uncommon for a stranger to come up and start a conversation!
The large number of immigrants that have made a home in Canada has also created a diverse population of religious and cultural communities.
Con: Cost of Living
High housing costs are also a major concern for people in Canada. Due to the lack of supply and the high prices in certain cities, such as Vancouver and Toronto, people have to spend a lot of money on housing. One way to lower these costs is by moving to a smaller town.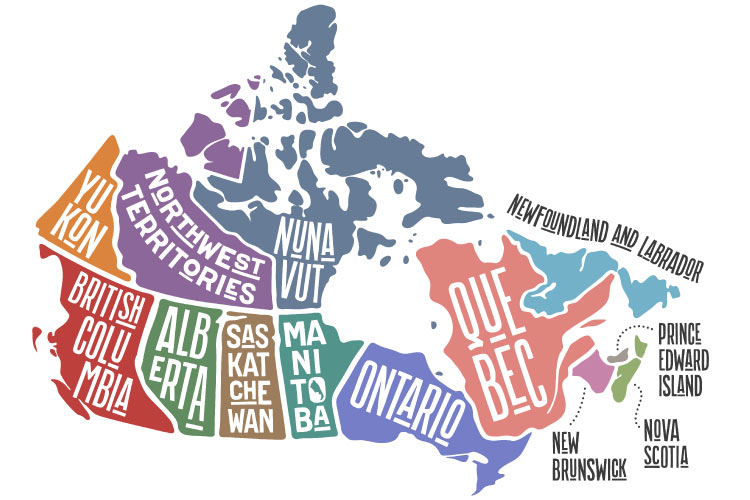 Finding the Best Places to Retire in Canada for You
The retirement lifestyle in Canada is so sought after because of its stunning natural beauty all around, friendly people, high-quality healthcare, and lots of fun outdoor activities to engage in. While Canada's big cities offer great amenities like great public transportation, better jobs, and lots of entertainment options, many of its small towns are in close enough proximity to the country's bigger cities with unique perks of their own. Check out a mixture of some of our favorites, representing both Canada's best big cities and small towns to retire in.
1. Victoria, British Columbia — Big City
The city of Victoria is located on Vancouver Island, which is the largest island on North America's Pacific Coast. It's named after Queen Victoria and is known for its colonial architecture and tea time culture. Its laid-back atmosphere overall makes it a best place to retire in Canada!
Victoria is known for its boating lifestyle, with numerous beaches and places to access the Pacific Ocean. There are also thousands of islands off the coast, which offer a wide range of wildlife encounters.
2. Niagara Falls, Ontario — Big City
The city of Niagara Falls has plenty of different views of the falls, making it a gorgeous place to settle down. You'll also find a variety of museums in the area, like the Niagara Falls History Museum, that are perfect to bring the grandkids!
This area is also close to two of the Great Lakes, meaning you can visit Crystal Beach on Lake Erie or the wine region of Niagara-on-the-Lake (on Lake Ontario) in just thirty minutes. Downtown Toronto is also only an hour and a half away.
3. Ottawa, Ontario — Big City
Ottawa is a great place for retirees due to its variety of attractions, including the
Canadian Museum of Nature
and the
National Gallery of Canada
. It is also known for its affordable real estate values and accessibility to healthcare.
4. Canmore, Alberta — Small Town
From Calgary, you can travel west on the Trans-Canada Highway and visit the Rocky Mountains. Along the way, you'll come across Canmore, a small town situated between some of the region's most prominent peaks, including Mount Rundle and Grotto Mountain. This town is also full of places to shop, including local favorite The Shops of Canmore.
5. Goderich, Ontario — Small Town
Goderich is a beautiful small town that's built on a hub model, with all of its streets radiating outward from its downtown core. You can also easily walk to one of the
area's three beaches
, which are located on Lake Huron. If you want to travel a bit further, you can also visit
Sauble Beach
and
Grand Bend
.
6. Hudson, Quebec — Small Town
The town of Hudson is situated around 35 miles west of Montreal. It's mainly inhabited by immigrants from the U.S., Scotland, Ireland, and England, and it's surrounded by farms and forests. You should know that Quebec is Canada's only primarily french-speaking province. Most citizens are bilingual, but this is still something to keep in mind before moving there.
Hudson also hosts a variety of festivals throughout the year, like the Shiverfest, the St. Patrick's Day Parade, and the Hudson Street Fair.
Comparing U.S. Cities to Canadian Cities
Retiring in Canada vs. the USA is a lot more similar than you may think, as the cultures easily intertwine with each other overall. Compared to some of Canada's most prominent cities, there are many American counterparts that go hand in hand. Here are a few examples.
Chicago vs. Toronto
The city of Toronto tends to stand out from the country's other cities, as it is the largest city in Canada and even a world leader in industries like business, finance, entertainment, and culture. Toronto is known for its tall buildings and skyline, lakefront location, and abundance of baseball stadiums, which often makes this Canadian metro comparable to U.S. cities like Chicago.

Even though the options vary quite differently, the cities of Toronto and Chicago are also known for their fabulous dining scenes! You can find over 7,500 restaurants across over 150 neighborhoods in Toronto, including everything from casual family-owned business to the finest of dining.

The cost of living in both Chicago and Toronto is nearly the same! Living in Chicago is estimated to be just 1 percent less expensive than living in Toronto.
Boston vs. Montreal
When you take a look at Boston and Montreal, both of these port towns have plenty of history to keep the locals entertained, with large Irish populations and European-style streets.

The climate in Boston is more humid and subtropical, compared to a warm summer continental/hemiboreal climate in Montreal with no dry season. Average monthly temperatures range about 10 degrees Fahrenheit less in Boston, as well.

The cost of living in Montreal is 15 percent higher than the national average in Canada, while the cost of living in Boston is 50 percent higher than the national average in the U.S.
Pittsburgh vs. Hamilton
There has always been a very similar and close connection with the city of Pittsburgh, Pennsylvania, and the city of Hamilton in Ontario. Both Pittsburgh and Hamilton have a vast industrial history, with a high number of blue collar workers. Football and hockey are both near and dear to these cities' hearts, as Canadian fans cheer on the Tiger-Cats and Bulldogs, while Pittsburgh residents root for the Steelers and Penguins.

These cities also have similar terrains. With a variety of treacherous hills located in Pittsburgh, Hamilton is also known for the "Hamilton Mountain," is a massive vertical wall of shale, sandstone, and limestone that spans southern Ontario from New York to the Wisconsin/Illinois border, and it's even regarded as the world's longest escarpments.

And while employers in Pittsburgh may pay less than they do in Hamilton, Pittsburgh's cost of living is still 17 percent lower than in Hamilton!
Moving to Toronto? PODS offers a portable moving container service designed specifically for big-city moves. Check out PODS City Service to see how PODS can make your move to Toronto a flexible one.
Houston vs. Edmonton
It's very common to compare the province of Alberta with the state of Texas, as both of these regions have plenty of oil and cattle. In fact, Alberta's oil production makes Canada the world's fourth largest oil-producing country on earth, and the oil production in Texas is not far behind. Big U.S. cities in Texas, like Houston, are often compared with Canadian cities like Edmonton.

Although both of these cities offer very similar qualities of life, everyday living is a bit more affordable in Edmonton. The cost of living in Edmonton is 21 percent less expensive than in Houston.
Denver vs. Calgary
Just taking a first glance at other big American cities like Denver, the physical appearance is almost eerily similar compared to the Canadian city of Calgary. Both are located near the Rockies and oil rigs, and both act as prominent western frontier towns.

Due to the different policies that were implemented during the oil and recession-related crises of the 1970s and 1980s, Denver was able to achieve rapid development, while Calgary was struggling to keep up, however. Despite its growing population, Calgary's GDP is about one-third that of Denver's.

The cost of living in Calgary is 24 percent less expensive than Denver, with the average cost of living totalling to over $2,600 per month for one person in Denver versus around $2,000 in Calgary.
Seattle vs. Vancouver
Situated in the Pacific Northwest between the Pacific Ocean and the mountains, the Canadian city of Vancouver and the American city of Seattle have quite the fair share of similarities. Aside from the rainy weather, you have access to some beautiful beaches when you live in either of these cities — like English Bay Beach in Vancouver or Golden Gardens Park near Seattle.

Vancouver and Seattle are also known for their markets, where you can find a variety of fresh and baked goods. Vancouver's Granville Island Public Market has a beautiful location right near the water, and Seattle's Pike Place Market has over 220 shops and restaurants!

Living in Vancouver is a bit more affordable than living in Seattle, as Seattle's cost of living is 17 percent more expensive than its Canadian counterpart. The cost of living for one person each month in Seattle is around $2,900, versus around $2,500 in Vancouver.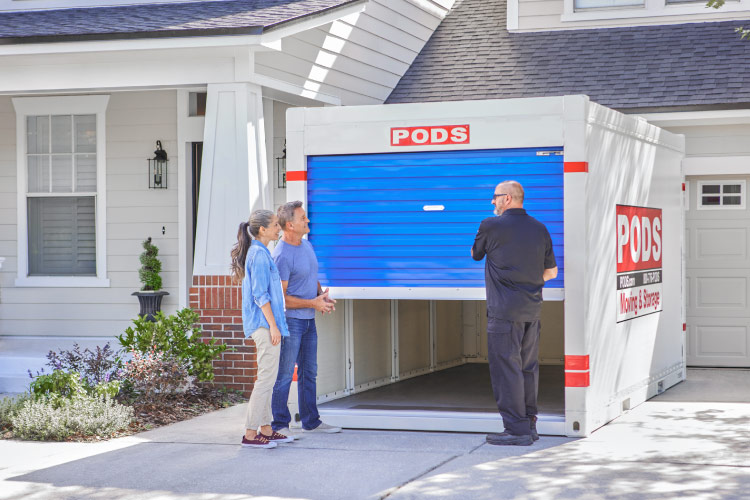 Retiring in Canada: Making the Move
You can easily move to Canada with the help of a portable moving container from PODS. They can deliver the container to your doorstep, where you can load and pack it on your own schedule. And once you're done packing, they'll pick up the container and take it to your new home in the Great White North. The best part? One month of storage is included in the price of the move, in case you need more time!
Get a Quote
Choose the service you need
Comments
Leave a Comment
Your email address will not be published. Required fields are marked *