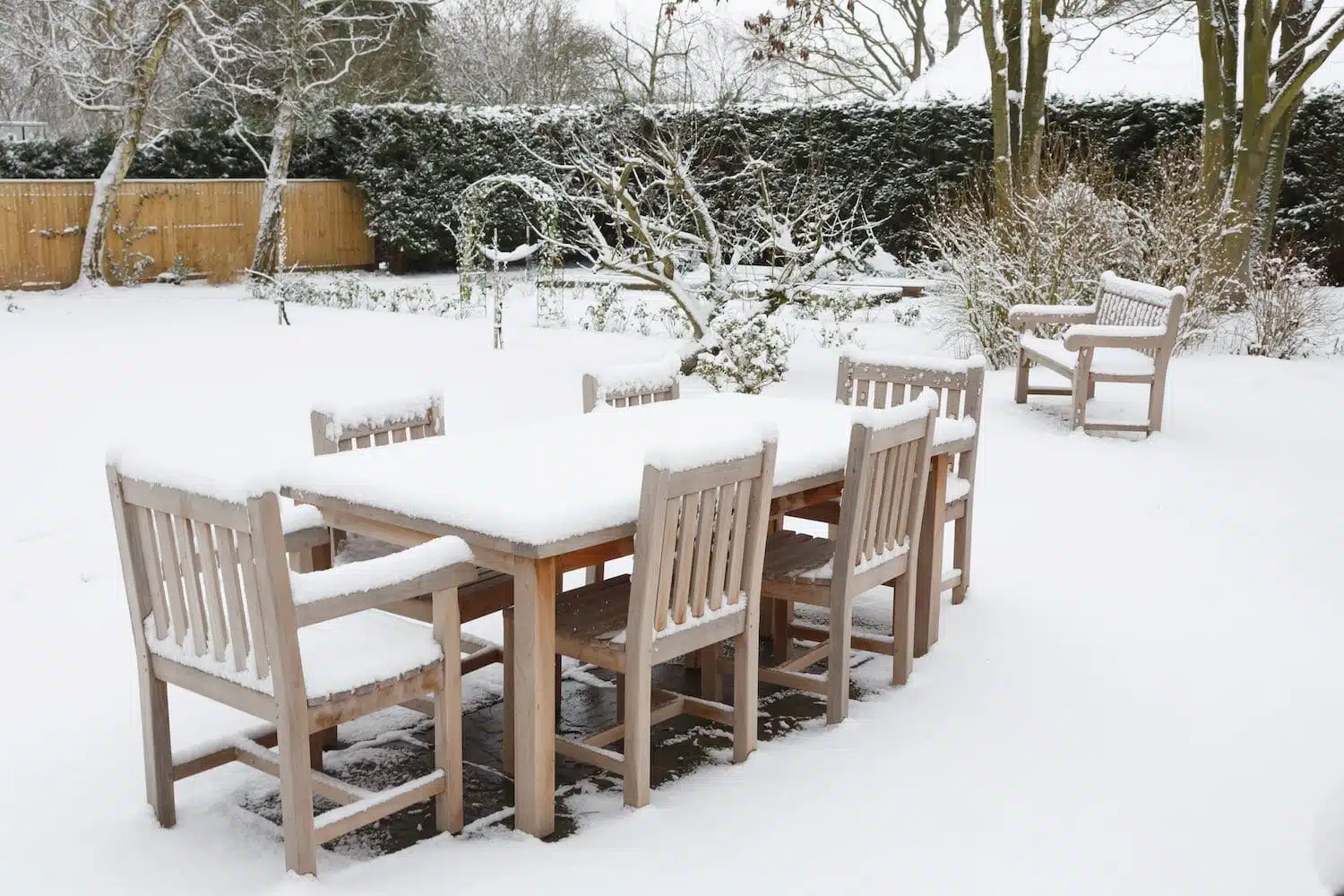 2023 Winter Storage Tips for All Things Outdoors
You don't have to live in an area with considerable snowfall or ice storms every year to experience freezing temperatures that can potentially damage your outdoor belongings. In fact, it doesn't even take prolonged extreme temperatures or changes in humidity to damage more sensitive items, such as electronics, wood furniture, and anything with a battery. That's why, unless you live in an area with mild weather year-round, it's important to understand the proper way to care for and store your items during the off-seasons.
But exactly how do you store your outdoor equipment and accessories in the winter to ensure they're ready to be used again in the warmer months? Can you simply throw a tarp over everything? Or do you need to invest in climate-controlled storage? Read on to discover your different winter storage options, as well as how to prep your items for storage.
Where can you store items during winter?
First things first: Decide what you need to keep on hand during the winter months ahead, versus what you won't need again until summer rolls around. Are there items like lawn furniture and equipment that shouldn't be kept outside in the winter elements? Don't forget about any items that may currently be stored in an outdoor shed. Once you decide what may need to be stored, you have a few storage spots to choose from, depending on the severity of your climate and sensitivity of your items to extreme temperatures. Here's a quick breakdown of where to store your items and how to do it:
Garage, Attic, or Basement
If you live in a more temperate climate with only a few dips below freezing, consider making room in your garage, attic, or basement for winter storage. Most homes have enough insulation near these spaces that they won't quite reach freezing. However, if your attic has an air sealing issue, it may be at risk of developing frost, which can melt and cause water damage. See this guide for how to seal your attic space.
Traditional Self-Storage Units
You can choose between indoor or outdoor storage units. An outdoor facility is typically the least expensive storage option, and you can drive right up to the door of your unit, which is convenient if you frequently need to load and unload large items. These units provide protection from the basic elements but are more susceptible to dust, debris, and extreme temperatures.
If you live in an area with harsh winters and you expect to need access to your belongings during this time, consider your own comfort in addition to whether your items are sensitive to below-freezing temperatures. Indoor self-storage housed inside a large building can provide somewhat more protection, but your items may still be vulnerable to temperature extremes if the unit doesn't offer climate control.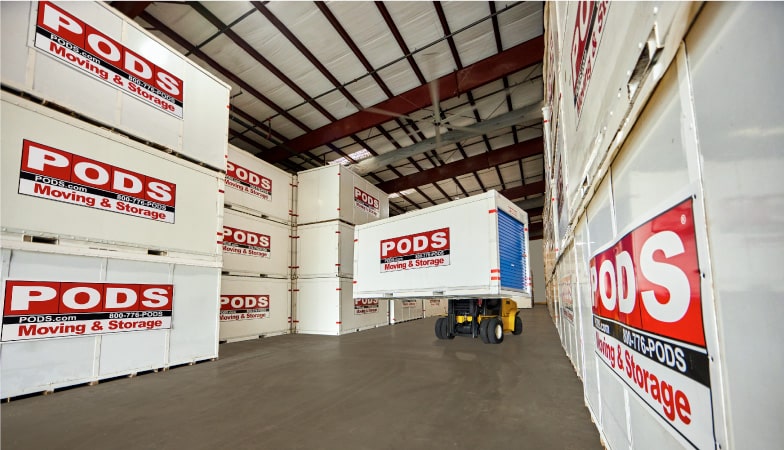 Portable Storage Containers
While the construction quality and weather resistance of portable storage containers depend on the provider, portable storage units generally aren't designed to be kept outdoors for months at a time, especially in harsh winter climates with lots of snow and ice. However, a portable storage company such as PODS can keep your container in a secure storage center. Another advantage of PODS portable storage? The container is delivered to your home and then picked up after you load it, so you don't need to worry about driving a truck on icy winter roads. If you live in a cold climate and are interested in portable storage, find out what type of climate control is available in your area.
Climate-Controlled Storage Units
These storage units are usually inside a facility where they generally maintain a temperature between 55 and 78 degrees Fahrenheit, along with humidity levels around 55 percent. Temperature-controlled facilities, such as heated storage units, only provide a consistent temperature with no humidity control. Since there are no standards for climate-controlled storage, it's important to ask the facility for their specific temperature and climate ranges, as well as what they do to ensure the units stay within those guidelines. And, if possible, get this information in writing.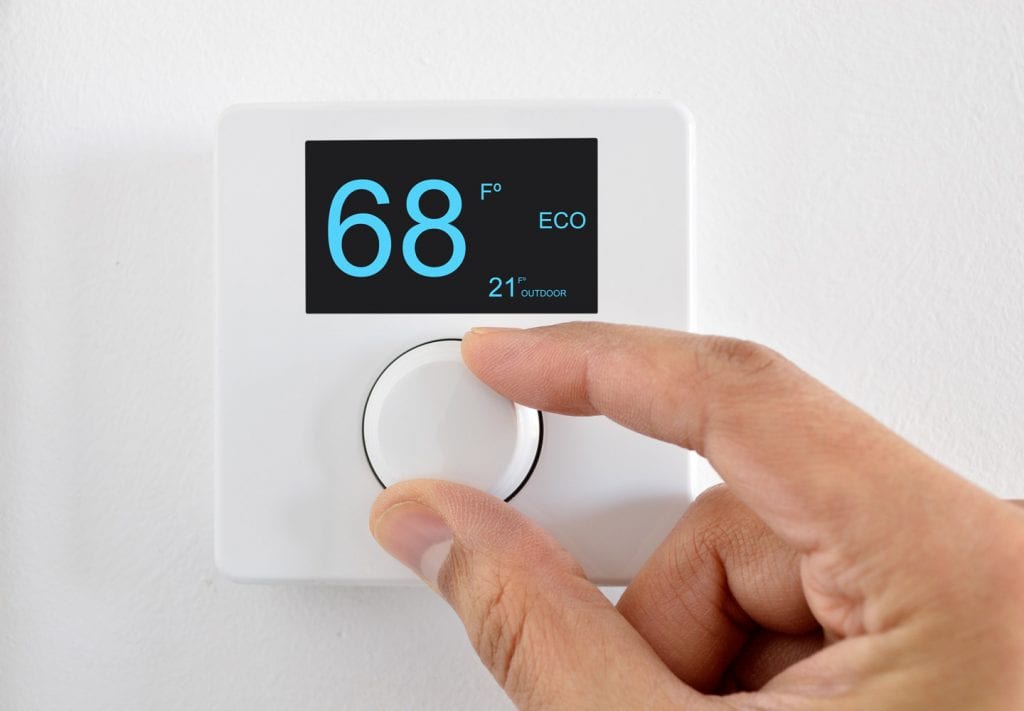 What items need climate-controlled storage for winter?
From electronics to fluid-filled engines and batteries, some items are more susceptible to damage from extreme cold and moisture. Here's a list of some items that may require climate-controlled storage:
Electronics and batteries (like those outdoor speakers you love listening to during summer barbeques)
Wood, wicker, and leather furniture
Small engine equipment
DVDs, CDs, and vinyl records
Artwork
Wine
Outdoor refrigerators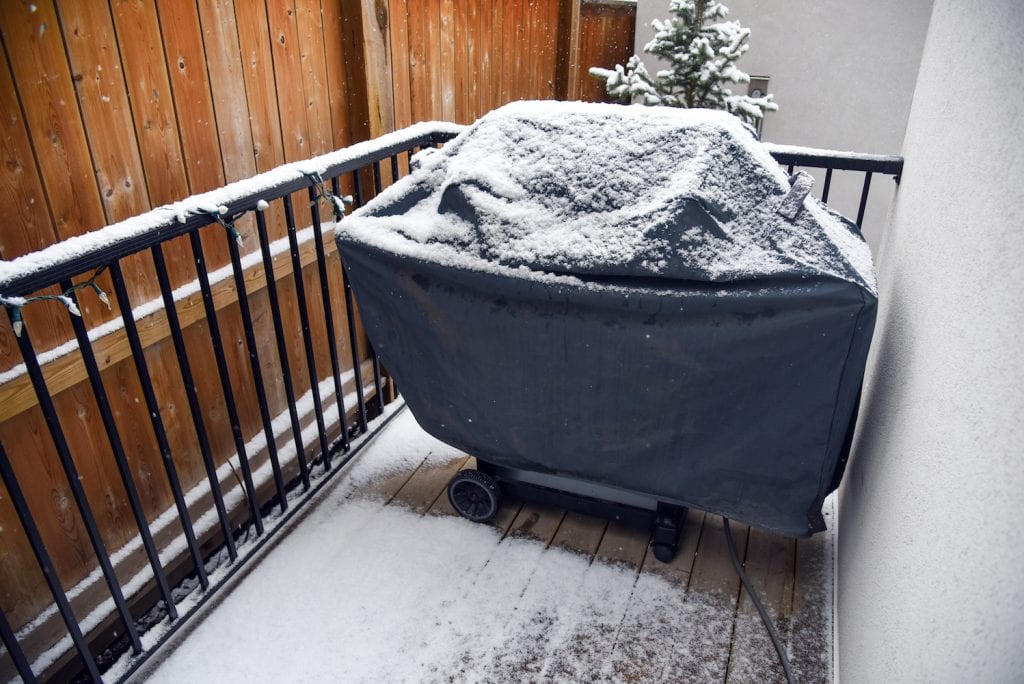 How do you prepare for winter storage?
Whether you'll be storing your stuff at home or off-site, it's important to get your items ready for storage to avoid damage. Start by cleaning each item to remove dirt and debris, which will help maintain your belongings over time and make your life easier when you pull stuff out again in the warmer weather. Then, follow these quick tips to prep different types of summer items for winter storage.
Lawn Mowers and Landscaping Equipment
Either drain the gas or add fuel stabilizer, change the oil, and remove debris or dirty fluids, which can be corrosive if left to sit for months. Check your storage provider's guidelines, because some require that all gas be drained. If your mower has a battery, remove it. Check your manufacturer's user guide online or visit Mowers Direct for more details.
Gardening Tools and Equipment
Flower pots and other gardening supplies tend to magically multiply throughout the summer months (or is that just us?), so now's the perfect time to go through everything and do a little decluttering before preparing for storage. When you've gotten rid of all of the broken and unused pieces, focus on maintaining the integrity of the pieces you plan to keep. Consider adding a protective coating to any metal surfaces, sanding down any worn wooden surfaces, and sharpening any metal edges to ensure your pieces are in tip-top shape for the spring.
Gas and Charcoal Grills
If you're going to keep your grill outside, clean it and remove any grease or residue, which can attract wildlife and corrode the metal. Once it's clean, make sure your grill is protected with a weatherproof cover. You can leave the propane tank outside, but ensure the gas valve is closed. If you're storing your grill indoors or in a storage facility, you'll have to remove the propane tank and store it outdoors due to its flammability.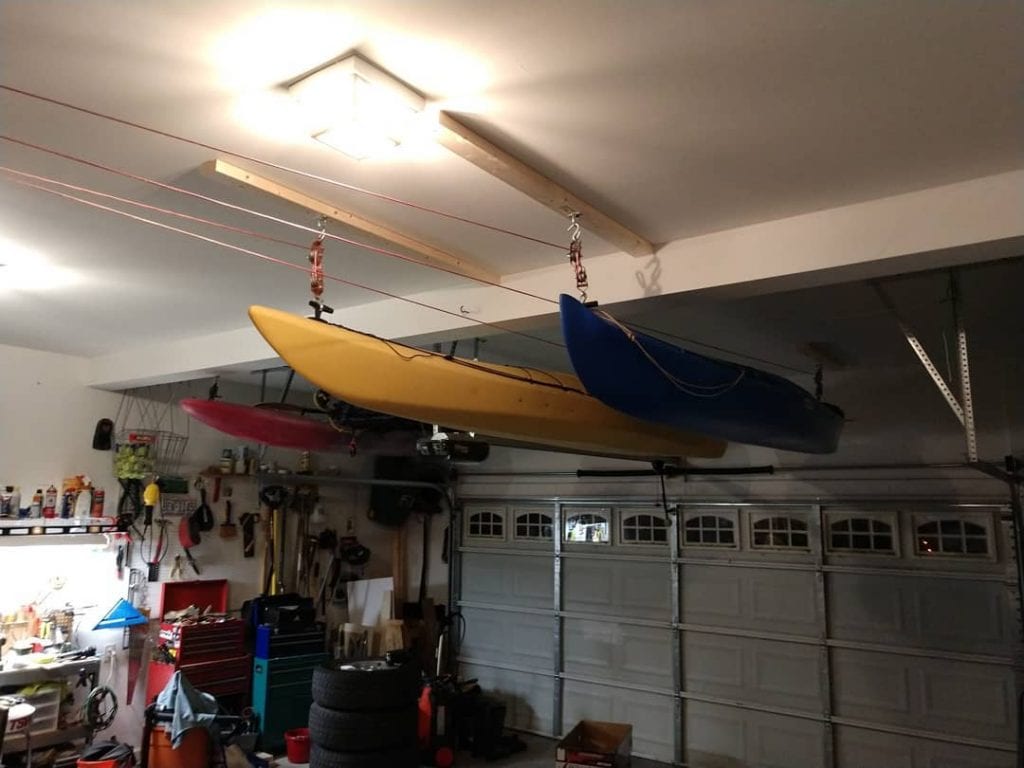 Recreational Gear
Keep everything in top condition by cleaning all equipment before storing for the winter. For bikes, inflate the tires and lubricate the cables. Hanging your bike is the best option for storing long-term, so the weight of the frame doesn't cause damage to slowly deflating tires. To save space, consider storing items like surfboards and kayaks up on wall racks or hanging from the ceiling.
Patio Furniture
Unless it's made from a metal that doesn't rust, such as aluminum, your patio furniture will have a much longer shelf life if stored inside for the winter. This is especially true for wood or wicker outdoor furniture.
What should you not leave in storage?
Of course, there are the obvious things: food, anything living (like plants and pets), and anything combustible. What may not be so obvious, though, is anything that may contain even the tiniest amount of moisture, which could turn into a mold and mildew nightmare. You know those decorative inflatables you've been putting up in your yard every holiday? Yeah, the ones that hang out rain or shine? They're a prime example of what we're talking about.
To prevent mold and mildew damage, inspect all items (not just decorative inflatables) for moisture and existing mold or mildew before putting them into storage. That includes avoiding loading items when it's raining or snowing. Everything should be 100% dry, as one single damp item can spread mold to other things throughout the space, making a small problem much bigger.
As a safeguard, place items in plastic storage bins with lids and wrap larger items in moving blankets or plastic. This can help prevent the spread of mold in case one of your items is damp or carries mold spores. For added protection, consider using desiccants or moisture absorbers.
Q: How do you keep outdoor plants in the winter?
A: The best case scenario is that your beloved plants will thrive in an indoor environment until the weather is warm enough to take them outside again. Not enough space? Plants too temperamental? That's when you'll need to determine the next-best-thing for your plants. Should they be overwintered in containers? Protected with a layer of wintertime mulch? See what the experts suggest in this article on taking care of outdoor plants in the winter.
That first frost of the year can sneak up on you, so make sure your belongings will last through the season ahead with the right storage and maintenance. For more tips on getting your home ready for cold weather, see our Winter Home Maintenance Checklist on the PODS Blog. Need winter storage for your belongings, but don't want to drive a truck through the snow and ice? Learn more about PODS portable storage container options.
Get a Quote
Choose the service you need
Comments
Leave a Comment
Your email address will not be published. Required fields are marked *