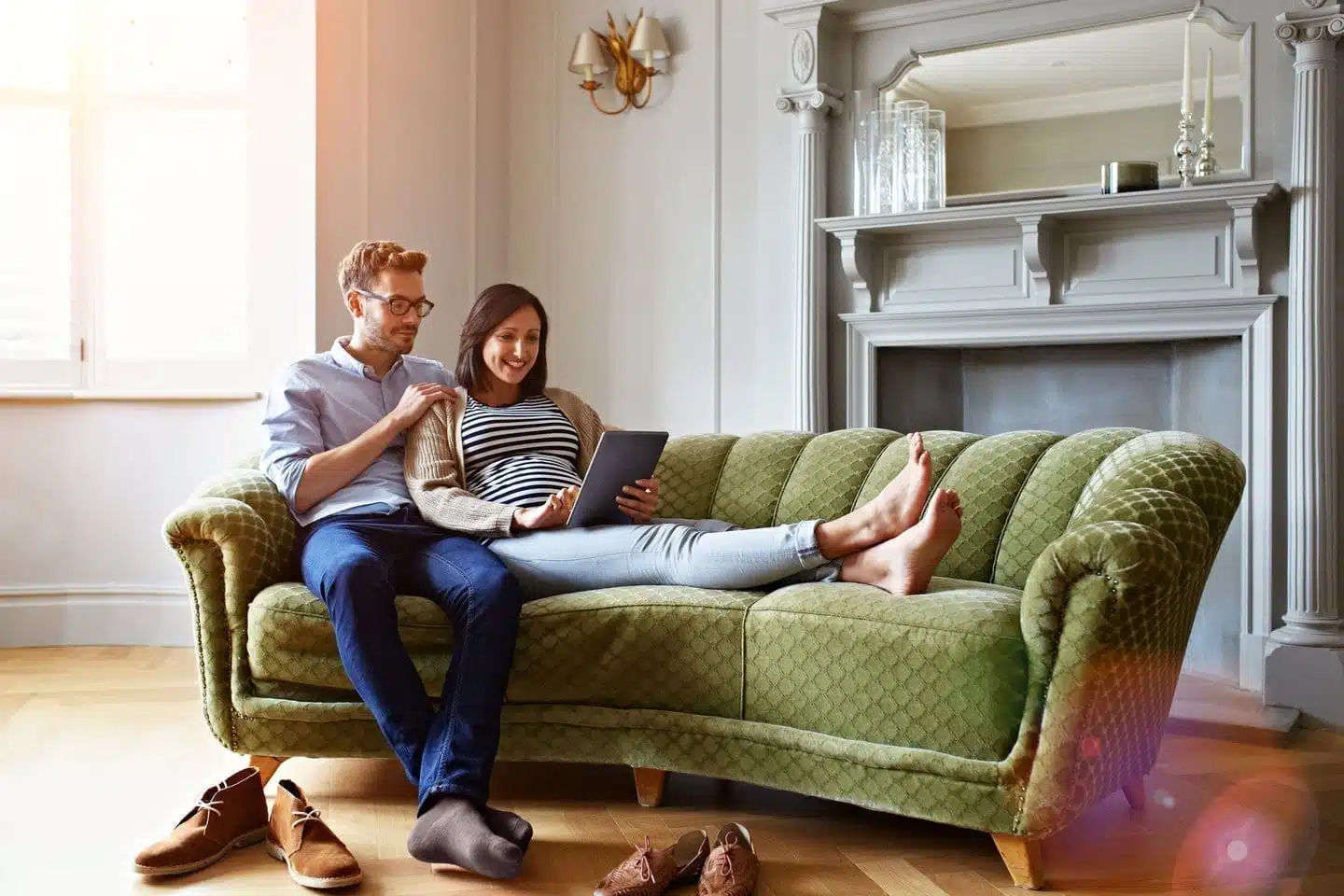 10 Free Resources to Help You Choose the Best City to Move To
If you're planning on moving this year, you're not alone. Roughly 40 million Americans move each year. If you're moving from one city to another , there are a lot of factors, from the cost of living to the average crime rate, to consider before deciding where to go next.
Luckily, there are many ways to ensure you're making the best choice about where to call home, including using these 10 free resources to research and prepare for your move.
1. USA Today "Top" Lists
Want to know the most desirable cities in the U.S? Or perhaps you're interested in the top affordable cities in America. USA TODAY is known for their "top" lists that are helpful for making a decision, like where to move.
For example, "Most Livable: America's 50 Best Cities to Live In" was comprised by an index of more than three dozen socioeconomic measures. Legitimate resources like this make it easy to decide which city you want to move to.
2. Regional Rental Guides
Did you know that young adults are spending more on rent than previous generations? According to USA Today, GenX adults spend 41 percent of their income on rent by age 30 ($82,000, inflation-adjusted) while Baby Boomers spend just 36 percent (about $71,000).
That's why it's important to make sure your new city is a good financial fit. You don't want to end up spending double the amount on rent, unless you plan on doubling your salary. Free rental guides, like the ones from Abodo.com, are full of great information about pricing trends, cost comparisons to nearby cities and much more.
3. Walkscore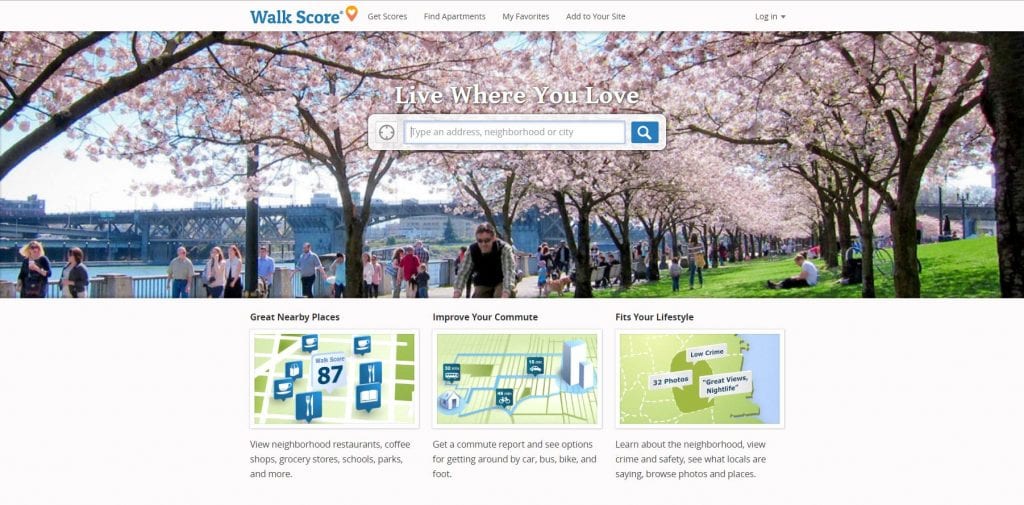 Are you someone who enjoys the freedom and flexibility of walking or biking to work or restaurants? Perhaps you enjoy the ease and cost-effectiveness of using public transportation. Walkscore is a free online tool that tells you just how walkable and transit-friendly your new potential city is.
Once you've entered the city's name, the tool provides you with three different scores—Walk Score, Transit Score, and Bike Score. Scores are based on a proprietary methodology, which you can learn about at their website.
4. Howloud.com
Looking for a city where you can escape the noise and enjoy peace and quiet? Howloud.com is a free tool, similar to Walkscore, that tells you just how loud a neighborhood is. Simply enter a street name and city or ZIP code, and the tool will give you a Soundscore rating. The rating is a number between 50 (very loud) and 100 (very quiet) that tells you how loud a location is due to environmental noise, including vehicle, airplane, and local sources.
5. Cost of Living Calculator
The cost of living varies throughout the United States. Cost of living is affected by many details, from cost of groceries to rental prices. To get a clear picture of how expensive it will be to live in a new potential city, use this free cost of living calculator from Nerd Wallet to compare the cost of living in two cities.
Make a list of anticipated income and realistic monthly expenses in your new city. This will help you determine how much more (or less) you will have to earn to maintain your standard of living.
6. HSI Interactive Tool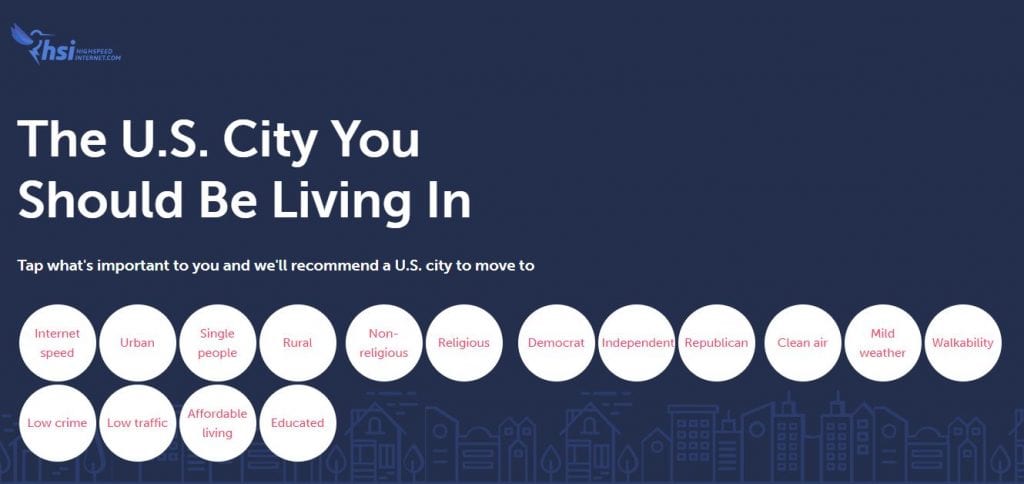 There are many factors that may influence a person's decision to move, from political affiliation to environmental consciousness. These details may make or break the potential for a new city and HighSpeedInternet.com has made it easy for you to research these factors. Their interactive tool allows you choose the qualities that matter most to you, including crime rates, walkability, affordability, religious affiliations, marital status, and weather, and shows you a list of cities matches them.
7. Flowing Data Job Charts
You probably wouldn't move to Silicon Valley if you were in the agricultural industry. When considering where to move, you want to ensure that there are enough jobs in your particular sector. To do so, check out Flowingdata.com, another interactive tool that shows you the most prominent jobs by city. Simply adjust the chart to a particular city to see which industries and job classifications are most common.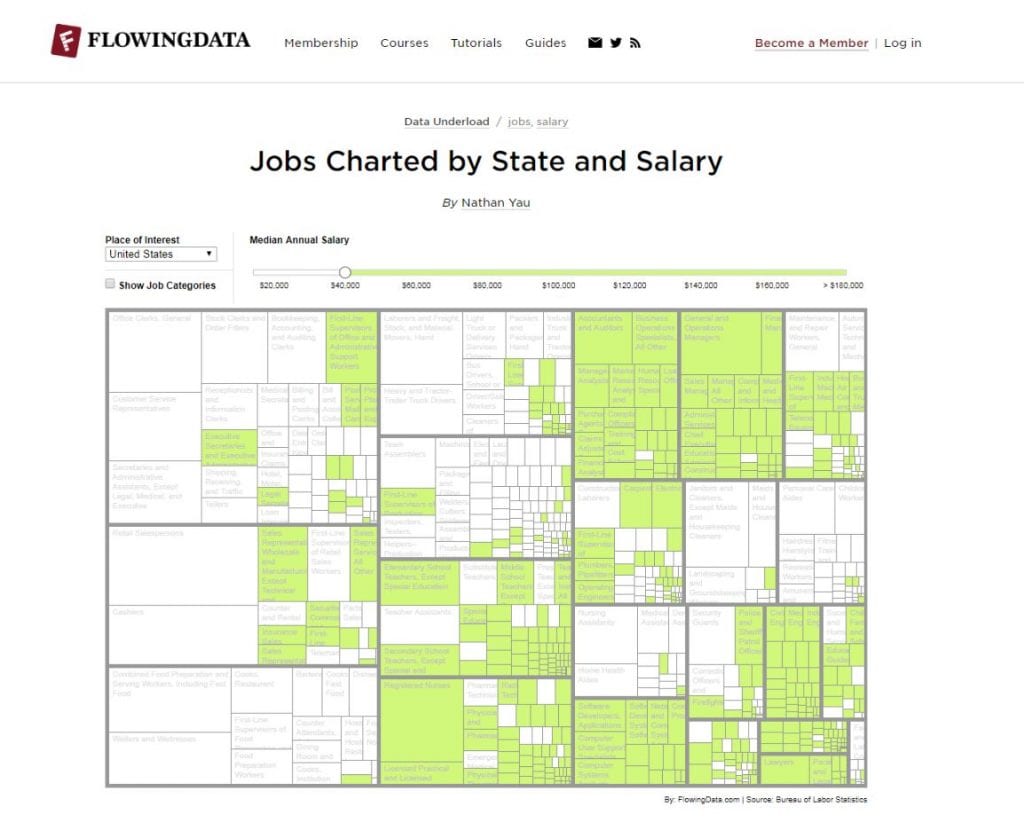 In addition, you can hover over a job classification to see the number of people employed as well as the median income, giving you a clear picture of what to expect.
8. Street Advisor
It's hard to understand the "vibe" of a city without actually visiting it. Luckily, there's Street Advisor, "a place where people can talk about the good, the bad and the 'everything in between' about their hometown."
With Street Advisor, users can enter in their desired city, choose from dozens of qualities, then read through hundreds of honest reviews. Users can even pose questions or read through popular answers that previous users have asked.
9. City Data Profiles
If you're looking for a quick snapshot of a particular city, head to City-Data.com. The website has compiled data from a variety of government and private sources to create detailed, profiles of cities across the United States.
You can find information about crime rates, weather patterns, schools, restaurants and more in this simple-to-use all-encompassing tool. With more than 14 million users per month, this popular tool is great for comparing cities.
10. Ask a Friend
If you know someone who lives where you want to move, ask for feedback from them and their friends. Not only is this a free resource, but the honest advice from people who know you may be the most helpful—they know what you like and don't like, making it easy to quickly get to a yes or no answer.
---
Jessica Thiefels has been writing for more than 10 years and has written for a wide variety of publications, including AARP, Reader's Digest and Lifehack and regularly contributes to The Financial Diet, Remax and Homes.com and more. Follow her on Twitter @JThiefels and connect on LinkedIn.
Get a Quote
Choose the service you need
Comments
Leave a Comment
Your email address will not be published. Required fields are marked *