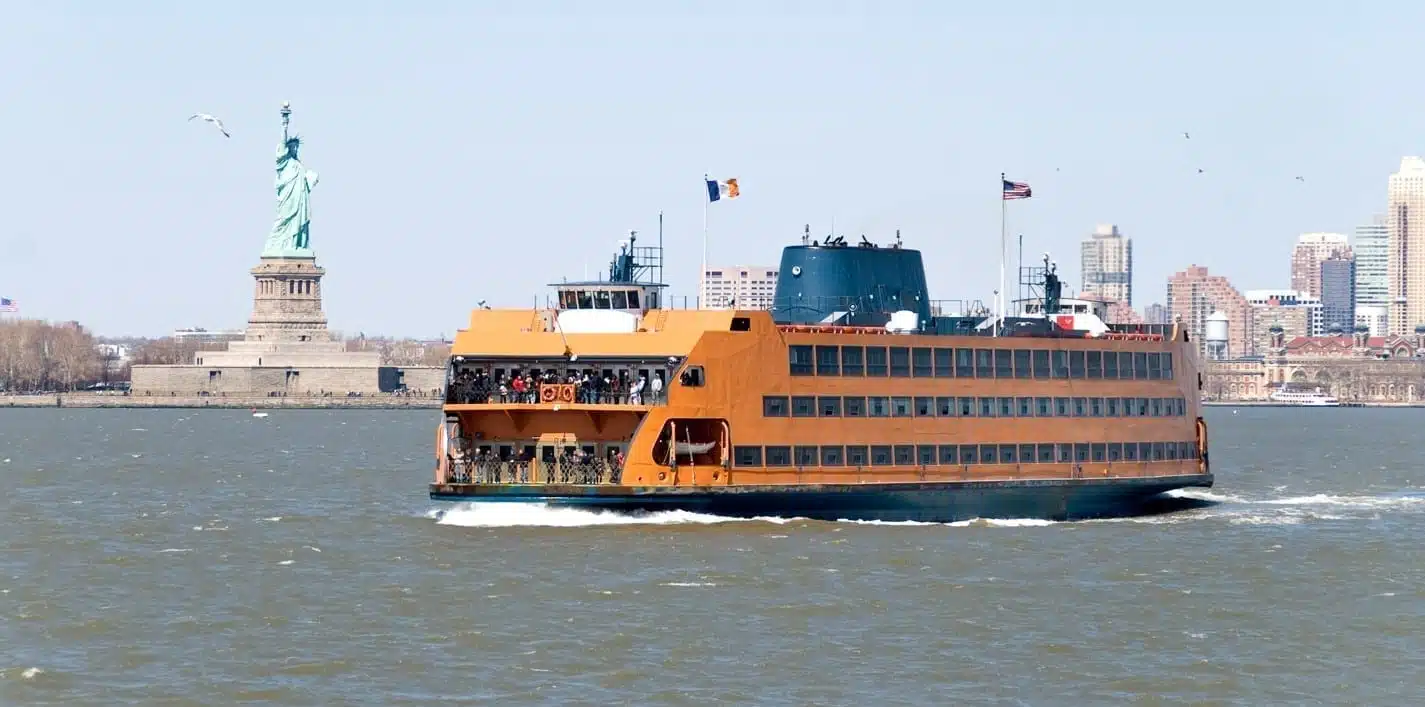 Moving in NYC: Staten Island Neighborhoods
by
PODS
Posted on March 12, 2020
If you're looking for access to New York experiences, but with more
breathing room, Staten Island might be the right place for you. Check
out our guide to this suburban borough's neighborhoods to find the
right fit for you.
Living in Staten Island is unique among New York borough experiences. While the priciest areas like Manhattan and parts of Brooklyn might have you bunking up in a small studio, in Staten Island you're likely to find more affordable rentals, as well as single family homes with yards and even pools. If you're interested in living in NYC without having to give up suburban luxuries, moving to Staten Island might be a great option – as long as you're not looking for an easy commute to Manhattan.
What's it like living in Staten Island?
Locals will tell you Staten Island is a place where everyone knows each other. It's got a small-town feel, even though nearly half a million live here. Sometimes referred to as New York's "forgotten borough," Staten Island is the least populated, despite being the third largest in land area. This leaves more room for homes and green space -- as well as cars, shopping centers, and other suburban amenities you might be accustomed to. Its culture is also less diverse and stands out as being more conservative in attitudes and politics than NYC's other five ultra-liberal boroughs.
These characteristics tend to attract more families than young people, with many considering Staten Island to be a better place to raise a family with less stress and potentially more affordable housing. The tradeoff? A less than desirable commute if you work in Manhattan and Brooklyn. Which leads us to our next question.
Can you really commute from Staten Island to Manhattan?
Yes, many Staten Islanders do make the daily trek to Manhattan, but you have to be prepared for a long haul that ranges from an hour to an hour-and-a-half --whether you take the ferry and transit or drive a car. And while the Staten Island Ferry conjures romantic views of the Statue of Liberty and NYC skyline for tourists, locals have a more realistic perspective. They say it's overcrowded – carrying about 25 million passengers a year -- and isn't known for cleanliness. Still, it's free, and runs like clockwork every half hour 24/7, 365 days a year, and every 15-20 minutes during weekday rush hour periods. Depending on your neighborhood, you'll either need to drive or take the bus or train to St. George Ferry Terminal to make the 25-minute trip to Whitehall Terminal in Lower Manhattan, near the Financial District. But as one local puts it, "you do what you gotta do." They'll also point out that the trip from Staten Island to Manhattan is way better than commuting from Long Island. It's all about your perspective.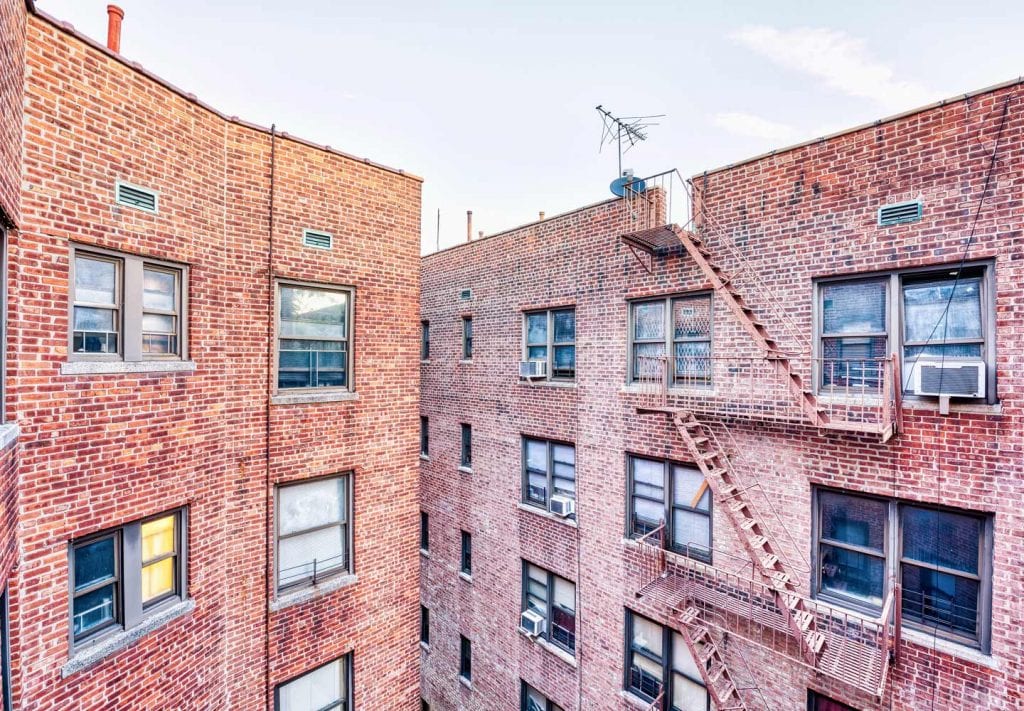 Staten Island Cost of Living
One of the best things about living in Staten Island as a New York resident is the savings. If you're used to Manhattan or Brooklyn prices, Staten Island will almost certainly come as a relief as you look to rent or buy a home.
Cost of renting in Staten Island: Across all rental types, RENTCafé lists average rent in Staten Island at $1,466 per month. Compare that to average rent of $4,210 and $2,929 in Manhattan and Brooklyn respectively, and it's fair to say you could save thousands a month by choosing Staten Island. Browsing current 1-bedroom apartment listings, you can find rentals from about $1,300 to $1,600 a month, with outliers for luxury buildings or older complexes.

Cost of buying a home in Staten Island: Per Zillow, the typical home value in Staten Island is $632,000. While this is less than most other parts of NYC, it's still more than twice the $251,000 national typical home value.
Transportation costs: Before you get too excited about the lower housing prices, be sure to factor in the cost of commuting and getting around. Although Staten Island's bus system has improved to the point where you don't have to own a car, most people do here.
There are many residents who actually live and work in Staten Island, so commuting isn't a problem. But if you need to commute off the island, the cost via transit can be significant. Sure, the Staten Island Ferry is free, but you'll likely need to pay bus or train fare to get from your home to the ferry dock (or parking fees if you're driving there) and then to work on the other side. Since the island's bus and train are operated by NYC's MTA system you can use a MetroCard. (Check rates and MTA schedules.)
If you're driving, Staten Islanders do get a break on the Verrazono-Narrows Bridge toll with an E-ZPass, but that will still run over $10 roundtrip. Don't forget about Manhattan parking costs either.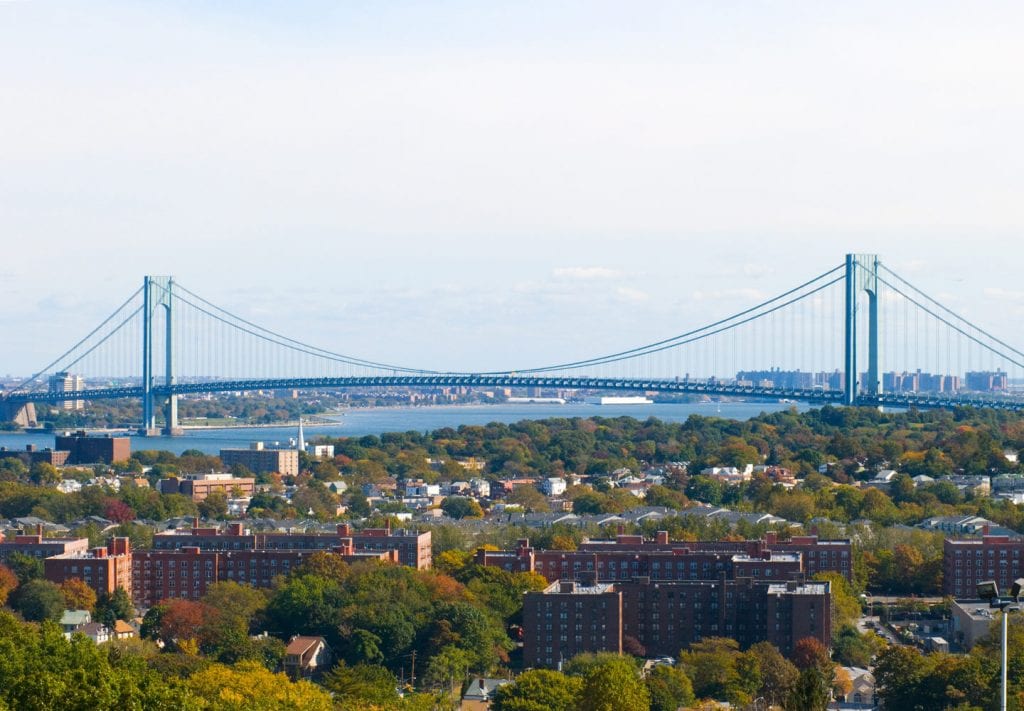 Best Places to Live in Staten Island
As with any city, the right neighborhood all depends on what you're looking for. Is quick access to the ferry the most important thing for your commute? Or is it the square footage for your money, or parks within walking distance? Carefully consider what makes a neighborhood feel like home to you, as this will be unique to you and your family. Write down a list of priorities and use it to guide your search.
Staten Island has dozens of great neighborhoods. Here are our picks for the best neighborhoods in Staten Island:
Great Kills
Time to St. George Ferry Terminal: About 40 minutes by rail or car.
Located on the southeast side of Staten Island, Great Kills is part of the Gateway National Recreation Area. Don't be scared off by the name. You'll notice plenty of "kills" in Staten Island because the word is Dutch for a body of water. Families love Great Kills for the solid schools and the sheer number of families that live there, making it ideal for making friends. Another bonus? Access to Great Kills Harbor, the marina, and several beaches.
Huguenot
Time to St. George Ferry Terminal: About 40 minutes via rail or 30 minutes by car.
Situated near the south shore of Staten Island, Huguenot is a residential neighborhood filled with family homes without many businesses. While this translates to low traffic, you may miss the convenience of having dining and stores close by. On the flip side, residents enjoy great access to beaches, as well as the South Short Country Club.
New Dorp
Time to St. George Ferry Terminal: About 25 minutes via rail or 30 minutes by car.
A mid-island neighborhood, New Dorp is densely populated, commercial, and has plenty of international flavor thanks to its Polish, Albanian, and Italian heritage. The area is walkable, with a mix of commercial and residential, plus access to a beach – always a bonus.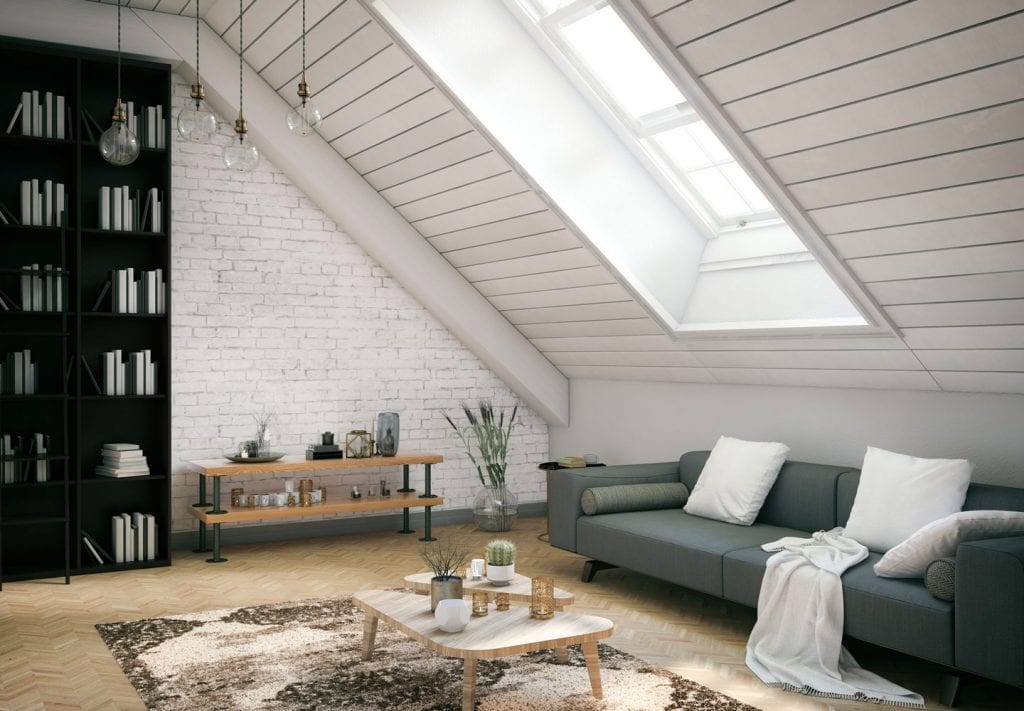 St. George
Time to St. George Ferry Terminal: You're already there!
On the North Shore of the island, St. George is ideal for someone used to city dwelling and anyone who needs to commute via the ferry since this is where the terminal is located. The area is densely populated and feels more urban than the rest of the borough, with walkable areas, hip restaurants and bars, galleries, and other fun stuff to do. While St. George is known for its classic Victorian homes, St. George has more apartments and condos (at higher price points) than other parts of Staten Island.
Todt Hill
Time to St. George Ferry Terminal: 30 minutes via rail or about 20 minutes by car.
This mid-island neighborhood is one of the most prestigious and lovely neighborhoods in New York City. At 410 feet above sea level, Todt Hill is the highest point on the eastern seaboard aside from Maine. You'll find tree-lined streets and large gated homes with swimming pools priced in the millions. This isn't the place to look for an apartment. The views draw retirees as well as families looking to create their own paradise at home.
West Brighton
Time to St. George Ferry Terminal: Just over 20 minutes via bus or just under 20 minutes by car.
The West Brighton neighborhood and New Brighton to the northeast are on the North Shore, and offer plenty for young families to enjoy -- like the Staten Island Zoo, Silver Lake, Cloves Lake Park, and the Snug Harbor Cultural Center. Ranked as a low crime area, West Brighton is a great place to call home, and close to the ferry if you need to commute.
Moving to Staten Island?
If you're relocating to Staten Island, you likely have all kinds of things on your mind: Do I need to find a Staten Island storage unit? What are my options for making the move, and how can I get it all done without going crazy? Your decision on moving services will depend on several factors:
Moving budget
How much stuff you have to move
Available time and energy
Parking conditions and loading regulations – both where you're moving from and to
While Staten Island has more parking and driveways than other parts of NYC, it can still be tight, posing some special challenges. Plus, if you're moving from a more urban borough, you'll need to deal with loading and parking conditions there as well. Before settling on any plan, research the street's parking regulations at the NYC Department of Transportation site, and if you're in an apartment building that has parking, check with the manager about reserving space for loading and unloading.
Here are your main options as you plan your move:
Full-service with a Staten Island MoviNG cOMPANY
If you're short on time and have room in your budget, you can hire traditional movers to do all the work of loading, unloading, and driving the moving truck. If money is no object, you can even pay extra and they'll do all the packing and unpacking. Just be sure to work with a reputable mover and watch out for scams where they bid extra low and then change the price once they have your stuff. Check their licensing, insurance, and references -- as well as base rates and extra fees for stairs, extra heavy furniture pieces, and other potential upcharges.
Full-Service Moving Pros:
Saves your personal time
Less hassle if you work with good movers
No heavy lifting
No need to drive a huge truck in NYC
Full-Service Moving Cons:
Most expensive option
Schedules can be too rigid
Damage rates can be higher
Need to watch out for extra fees
Storage may be expensive or unavailable
SELF-SERVE MOVING AND DIY OPTIONS
If your budget is already strained with all the other expenses of moving, you may be thinking you need to do everything yourself. The good news is that you've got more self-service moving options than all or nothing, so you can choose what works for you.
RENTAL TRUCKS
Renting a truck and doing all the packing, loading, unloading, and unpacking is the total DIY approach. Just remember to check your street's parking regulations. You'll also need to ask yourself if you're ready to drive and park a huge truck in NYC and if you're comfortable leaning on friends and family to help with the heavy lifting.
Rental Truck Pros
Easier on your budget
More hands-on control
Easy to schedule
Rental Truck Cons
Driving and parking a huge truck in NYC
No storage available
Subject to high late fees
You have to pick up the truck and drop it off
PORTABLE CONTAINER MOVING AND STORAGE SERVICE
If you're looking for a mid-way option between total self-service moving and hiring professional movers, portable containers can offer an affordable and less stressful option without having to drive a huge truck through NYC's crowded streets. If you've got a driveway or an apartment parking lot where you can keep a container for more than a day, a portable container can let you set your own pace for moving. For example, with PODS standard service, the container is delivered to you and when it's loaded, PODS will pick it up and take it to your new place, or keep it at a secure PODS Storage Center until you're ready.
PODS Portable Container Pros
Leave the truck driving to others
Built-in storage options
Flexible scheduling to handle last-minute changes
Set your own pace moving
Option to hire hourly labor to help with loading and unloading
Available for both local and long-distance moves
PODS Portable Container Cons
Will usually cost more than renting a truck
Could be more work than full-service moving
MOVING CONTAINER SERVICE SPECIALIZED FOR CITY MOVES
If you're moving from or to a location where you can't leave a container, you may want to consider using PODS City Service. Available in select areas of NYC, the service is designed specifically to ease the stress of moving and storing in crowded urban areas. Like PODS standard service, you don't have to deal with driving or parking a truck yourself, plus you have built-in storage options. The only difference is the container is delivered and taken away on the same day. You can also combine City Service with PODS standard service. For example, if you're moving out of a place in Manhattan where you can't keep a container, you'd use PODS City Service for the loading. Then, if you're moving to a home on Staten Island where you've got your own driveway, you can keep the container there and take your time unloading and moving in.
Here's how PODS City Service works:
A PODS driver brings your container at your scheduled time and stays for loading, helping to defend against tickets, thieves, and any other threats to your belongings.
While your container remains on the truck, a heavy-duty, hydraulic lift carries you, your helpers, and your belongings to and from your container.
You load and unload at ground level – no carrying heavy items up and down a ramp.
When your container is loaded and ready to go, your PODS driver can take it to a secure PODS Storage Center and keep it there as long as you need, or you can have it delivered to your new place.
PODS City Service Pros
Leave the truck driving to others
Built-in storage option if you need it
Option to hire hourly labor to help with loading and unloading
Available for both local and long-distance moves
No ramp needed – load at ground level
PODS City Service Cons
May cost more than renting a truck
May take more effort than full-service moving
Available only in select locations – call to check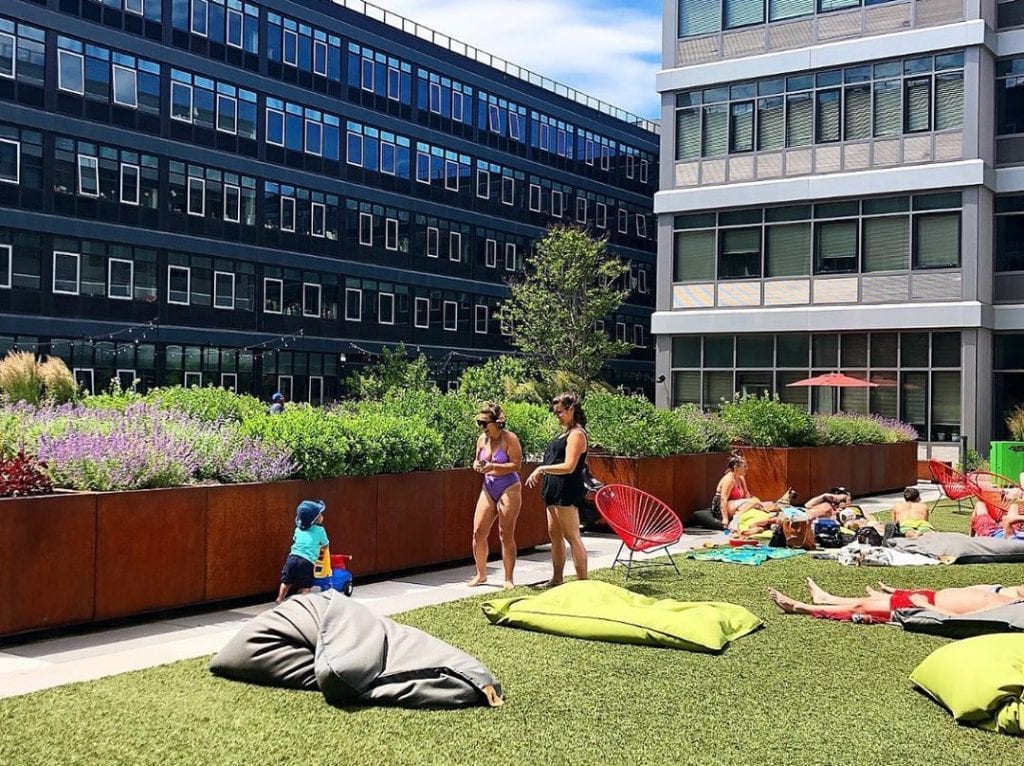 Living Life in Staten Island
Staten Island can be a wonderful place to call home for families, as well as young professionals looking for lower rent and more room. We hope this guide helps you find the perfect neighborhood to settle into!
Not sure Staten Island is the right borough for you? Check out our other NYC moving guides, including New York's Boroughs Explained, Best Neighborhoods in the Bronx, and NYC Moving Costs and Options.

Get a Quote
Choose the service you need
Comments
Leave a Comment
Your email address will not be published. Required fields are marked *