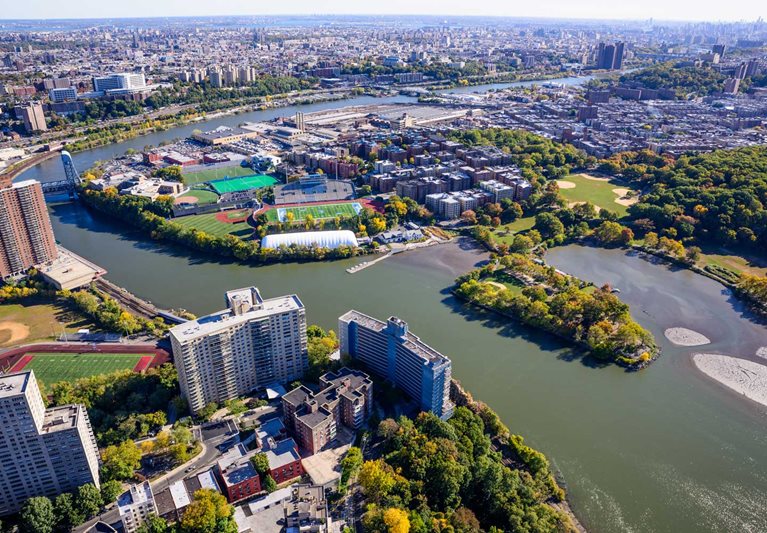 NYC Moving Guide: The Best Neighborhoods in the Bronx, New York
by
PODS
Posted on January 16, 2020
Thinking about moving to the Bronx, NY? If you're trying to decide which of NYC's five boroughs to make your home, The Bronx makes an excellent choice, with its melting pot of cultures and New York City pride. While the Bronx still gives you access to Manhattan, it features a varied landscape and has a much more affordable cost of living, mainly due to lower rental rates in general. Not sure where to start searching? Read on to explore some of the best places to live in the Bronx.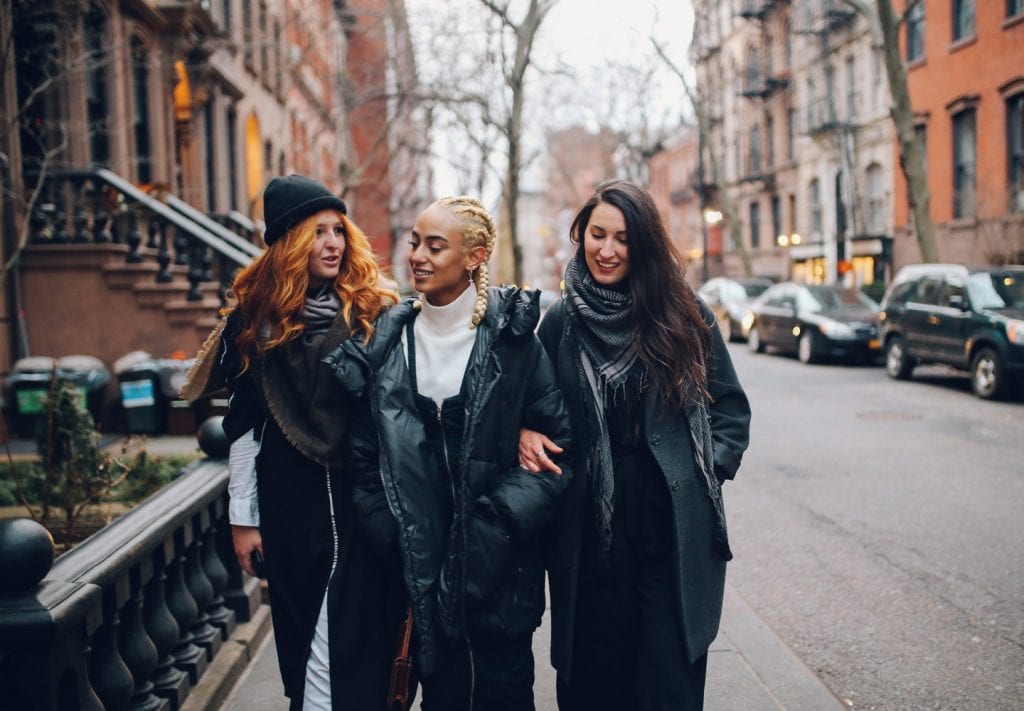 Living in the Bronx
So, what's it like living in the Bronx? You'll find a little bit of Manhattan, a little Brooklyn, and a little Queens here in the Bronx. But even with its access to other boroughs, the Bronx still has a feel all its own.
The Bronx is the northernmost borough of New York City, and the only borough that's fully part of the U.S. mainland -- the others are all islands! Geographically, The Bronx is incredibly varied as well. Some areas are so hilly, you'll find staircases connecting the streets instead of sidewalks. There's incredible variety in The Bronx in terms of neighborhoods, views, housing types, and more. Certain enclaves (like Riverdale) feel very suburban, with views of the river, large homes, and leafy streets. Others feel more industrial, with apartment complexes and more warehouses than mom and pop shops. The best way to get to know The Bronx? Get out there and explore a bit.
While most seeking a "New York Experience" flock to Manhattan or Brooklyn, there's more than enough NYC pride to go around in The Bronx. This borough is home of the New York Yankees and their namesake stadium, as well as treasured green spaces like the New York Botanical Garden, Van Cortlandt Park, the Bronx Zoo, and more. Credited as the birthplace of hip-hop music, the Bronx is also known for having a tight-knit feel within its neighborhoods.
Cost of Living and Renting in the Bronx
If you're moving from Manhattan or Brooklyn, you may be pleasantly surprised to find rents to be much lower and more affordable in the Bronx. That said, The Bronx still runs higher than the national average for rent. RentCafé places the average rent in the Bronx just over $1,700, while Zumper lists average prices for one-bedroom apartments in the southern half of the Bronx between $1,300 and $1,950. As with most cities, you'll find rent varies depending on the neighborhood you choose.
Within the Bronx, your cost of living may be affected by whether or not you choose to have a car or take public transit. Those living in the Bronx and working in Manhattan may prefer to continue with public transit, as the Metro North and some subways (depending on your neighborhood) will get you into the city quickly. That said, if you live and work within The Bronx, a car is a reasonable option.
Best Places to Live in the Bronx
When it comes to finding the perfect neighborhood, there's no one size fits all. For those living in or moving to New York, it's no different. What feels like "home" all depends on what you're looking for. Is it wide streets and a two-car garage? Or an urban hub humming with activity? As you start your neighborhood search, consider your priorities -- whether they're walkability, safety, square footage for your money, or access to subway lines. Keeping these priorities in the forefront of your mind will help you avoid jumping for the first great apartment you visit.
Here are a few of our favorite Bronx neighborhoods for you to consider.
Neighborhood Guide to the Bronx
Concourse
This neighborhood is named for the Grand Concourse, a major street originally designed by its creator to be like the New York version of the legendary Champs Élysées in Paris. While the neighborhood hit some hard times in the 70s and 80s, it's seen renovation and revitalization in recent years. It's got a tight-knit neighborhood feel and has the distinct advantage of being 40 or 45 minutes from multiple locations in Manhattan, New Jersey, Connecticut, and Queens. Concourse is also home to Yankee Stadium.
Cost of renting: Depending on the part of the neighborhood and apartment quality, rent for a 1-bedroom averages $1,450 to $1,600.
Time to Grand Central Station: You can get to Grand Central from Concourse in just over 30 minutes via Metro North or the 4 train.
Fordham
Located in the western part of The Bronx, this neighborhood is adjacent to Fordham University and its 93-acre campus. Arthur Avenue and Fordham Road are the main shopping drags in the neighborhoods. Depending on where you draw the neighborhood line, Fordham is also home to Bronx Park and the Bronx Zoo.
Cost of renting: While housing stock varies, rent for a 1-bedroom in Fordham averages $1,600 a month.
Time to Grand Central Station: The fastest way to and from Grand Central is the Metro North rail line, which will take you just over 40 minutes.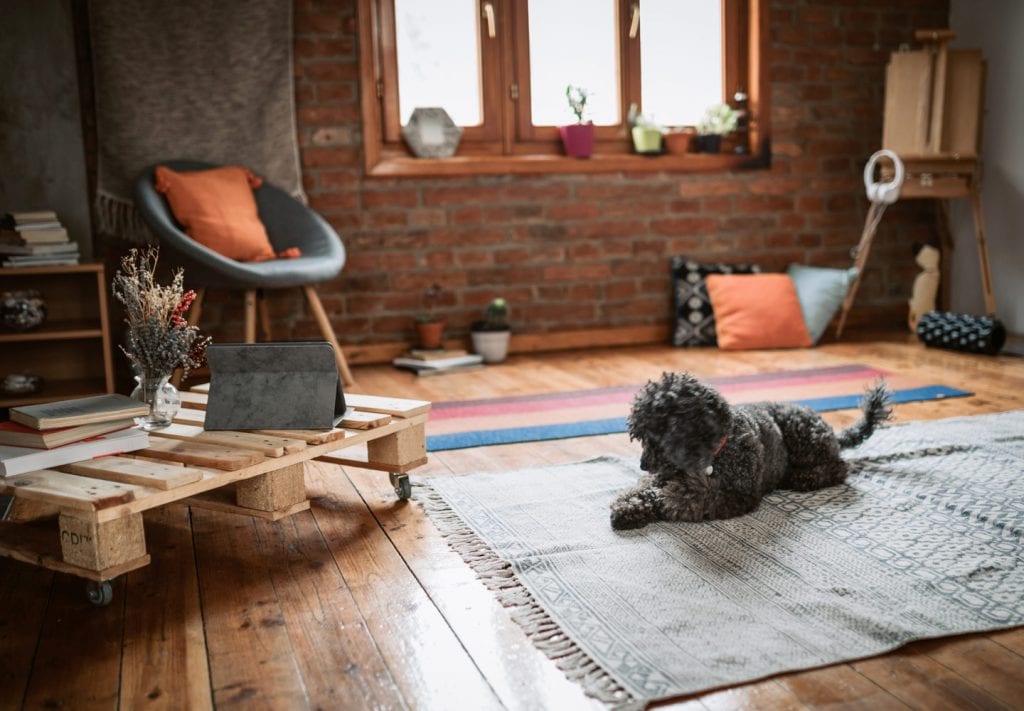 Kingsbridge
The Kingsbridge neighborhood has grown significantly in popularity, in part because of its access to Manhattan, just north of Inwood and Marble Hill, the northernmost Manhattan neighborhoods. Kingsbridge is located in a valley, and the hilly neighborhood is riddled with staircases connecting streets in certain areas. As an added bonus, the immense Van Cortlandt Park is just to the north, giving you plenty to explore.
Cost of renting: While rent varies by housing type, listings for 1-bedrooms average just under $1,700.
Time to Midtown: You can reach Midtown in about 30 minutes via the D train, or about 40 via Metro North Railroad.
Mott Haven / South Bronx
South Bronx and Mott Haven, one of its neighborhoods, have historically been known as that place you get stuck in traffic. Today, the neighborhood is increasing in popularity thanks to accessibility by subway and new construction along the Harlem River.
Cost of renting: Mott Haven's 1-bedrooms are currently listing close to $2,000 a month, and rent across South Bronx varies widely by neighborhood and housing type.
Time to Grand Central: You can reach Grand Central via the 6 train in about 25 minutes.
Riverdale
If you're looking for the suburban vibe in the Bronx, Riverdale is the place to go. The historic district here is filled with green spaces, tree-lined streets, and large homes with distinctive architecture. While there are certainly condos and apartment complexes to fit a smaller budget, the large homes can be priced into the millions.
Cost of renting: You'll find 1-bedrooms for $2,000 a month or more.
Time to Midtown: Transportation is a drawback of Riverdale, as it's not connected to the subway. You can reach Grand Central via Metro North Railroad in about 45 minutes, or the BxM18 bus in about 75 minutes.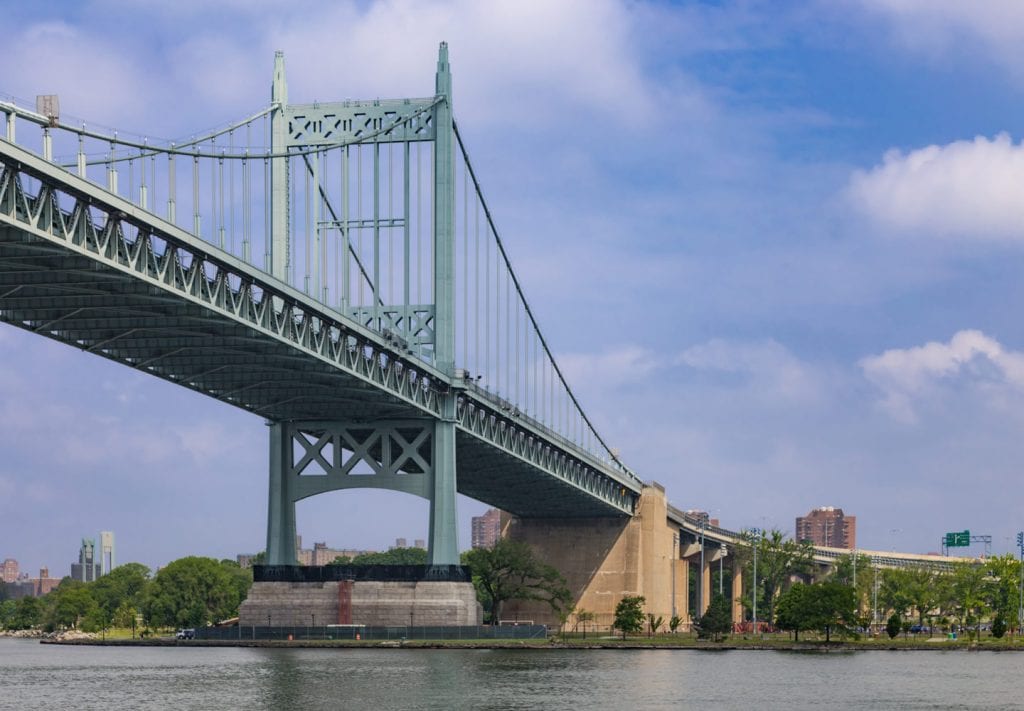 Moving to the Bronx
If you're thinking of relocating to the Bronx, you're probably wondering about the best way to make the move as hassle-free as possible. Your decision on how to navigate this depends on your budget, how much stuff and time you have, and whether you'll need storage as part of your moving process. You'll also need to figure out how much of the work you can handle on your own (along with the help of some strong and very kind friends) and what you'd rather pay professionals to do. Location will also be a factor – both where you're moving to and from. Like much of NYC, parts of the Bronx can present considerable challenges for moving. Before you decide on how you'll move, don't forget to check on parking and loading regulations for your street and building so you know the score.
Here are your main options as you plan your move:
RENTAL TRUCKS
If your budget is limited, going total DIY with a rental truck may be your first thought. Just remember to check your street's parking regulations and your comfort level when it comes to driving a huge truck up and down the crazy hills of The Bronx, not to mention navigating crazy NYC traffic. If you're counting on friends or family to pitch in with the heavy lifting, you better ask them first. If the answer is no, you may want to consider another option.
PROFESSIONAL BRONX MOVING SERVICE
The opposite of DIY in terms of effort and expense would be to hire traditional full-service movers to do all the work. That way you don't need to worry about dealing with a truck, or leaning on family and friends to help out. If you want to be totally hands-off and you've got no budget worries, you could even pay extra and have the movers do all the packing and unpacking. Just be aware that while you'll be paying a premium for all this service, traditional movers usually work on rigid schedules and their damage and loss rates are surprisingly higher than other options. If this is your choice, be sure to check their licensing, insurance, and references -- as well as base rates and extra fees for stairs, extra heavy furniture pieces, and other potential upcharges.
moving container service specialized for city moves
If you're looking for a mid-way option between total DIY and full-service movers in terms of cost, you may want to consider using PODS City Service. Available in select areas of the Bronx and NYC area locations, the service is designed specifically to ease the stress of moving and storing in crowded urban areas. You don't have to deal with driving or parking a truck yourself, plus it offers flexible scheduling and built-in storage options. You also have the option of doing all the packing and loading yourself, or you can ask to be connected with trusted hourly labor professionals to help with the heavy lifting and other moving tasks you'd rather outsource.
Here's how PODS City Service works:
A PODS driver brings your container at your scheduled time and stays for loading, helping to defend against tickets, thieves, and any other threats to your belongings.
While your container remains on the truck, a heavy-duty, hydraulic lift carries you, your helpers, and your belongings to and from your container.
You load and unload at ground level – no carrying heavy items up and down a ramp.
When your container is loaded and ready to go, your PODS driver can take it to a secure PODS Storage Center and keep it there as long as you need, or you can have it delivered to your new place.
PORTABLE CONTAINER MOVING AND STORAGE SERVICE
Depending on where you're moving to and from, a standard portable container service may work for at least one part of your move. If you're moving in an area that allows you to keep a container for more than a day, you can set your own pace loading and unloading. With PODS standard service, for example, PODS brings a container to your door and leaves it in your driveway, making it easier to take your time packing and loading. When you've got it all loaded, you can have it picked up and taken to your new place, or keep it at a secure PODS Storage Center. Then when you're ready to move in, you can have it delivered and keep it temporarily if you have the room, or you can use PODS City Service for the delivery and unloading process.
BRONX STORAGE UNITS
If there's a gap in time between when you're moving in and out, or you're downsizing, you may need temporary storage. There are lots of options and sizes for Bronx storage units and storage facilities, including a self-storage unit or a portable storage container like those offered through PODS City Service or PODS standard moving service. With self-storage, remember that you'll need to transport your stuff to and from their location, which could mean renting a truck twice. Then, you'd need to load and unload your stuff multiple times. You may prefer to make it easier on yourself with a portable container service, which brings the storage to you and involves loading and unloading one time.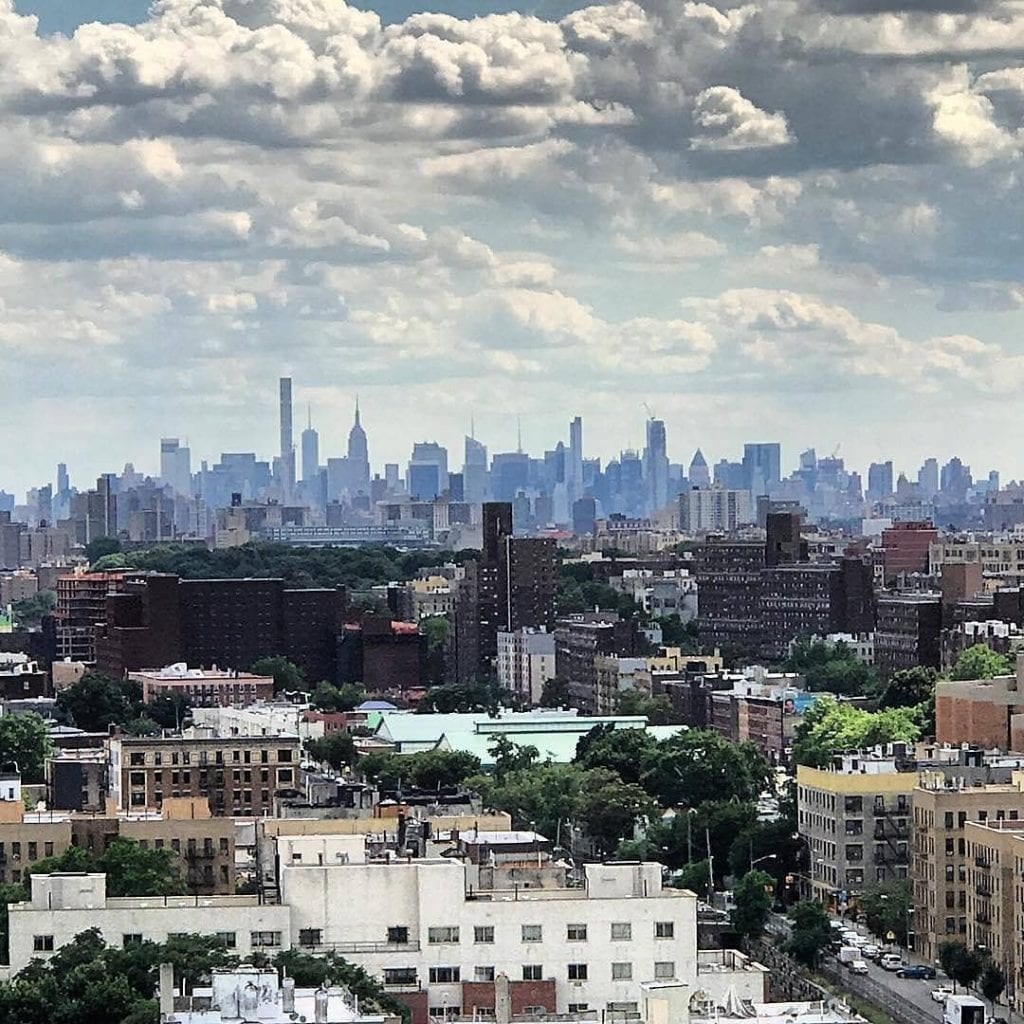 Choosing The Bronx
If you're looking for a borough that offers a lower cost of living as well as a close-knit community and rich cultural experiences, The Bronx might be the perfect borough for you.
MORE RESOURCES FOR YOUR MOVE
If you're still not sure which borough is for you, see our NYC Moving Guide: The New York City Boroughs, Explained. For more tips on moving in New York, see our guides on How to Survive Your NYC Move Without Going Crazy and Finding an Apartment in NYC. Working with a tight budget? Find smart savings strategies in How to Live on a Budget in New York City.
Get a Quote
Choose the service you need
Comments
Leave a Comment
Your email address will not be published. Required fields are marked *