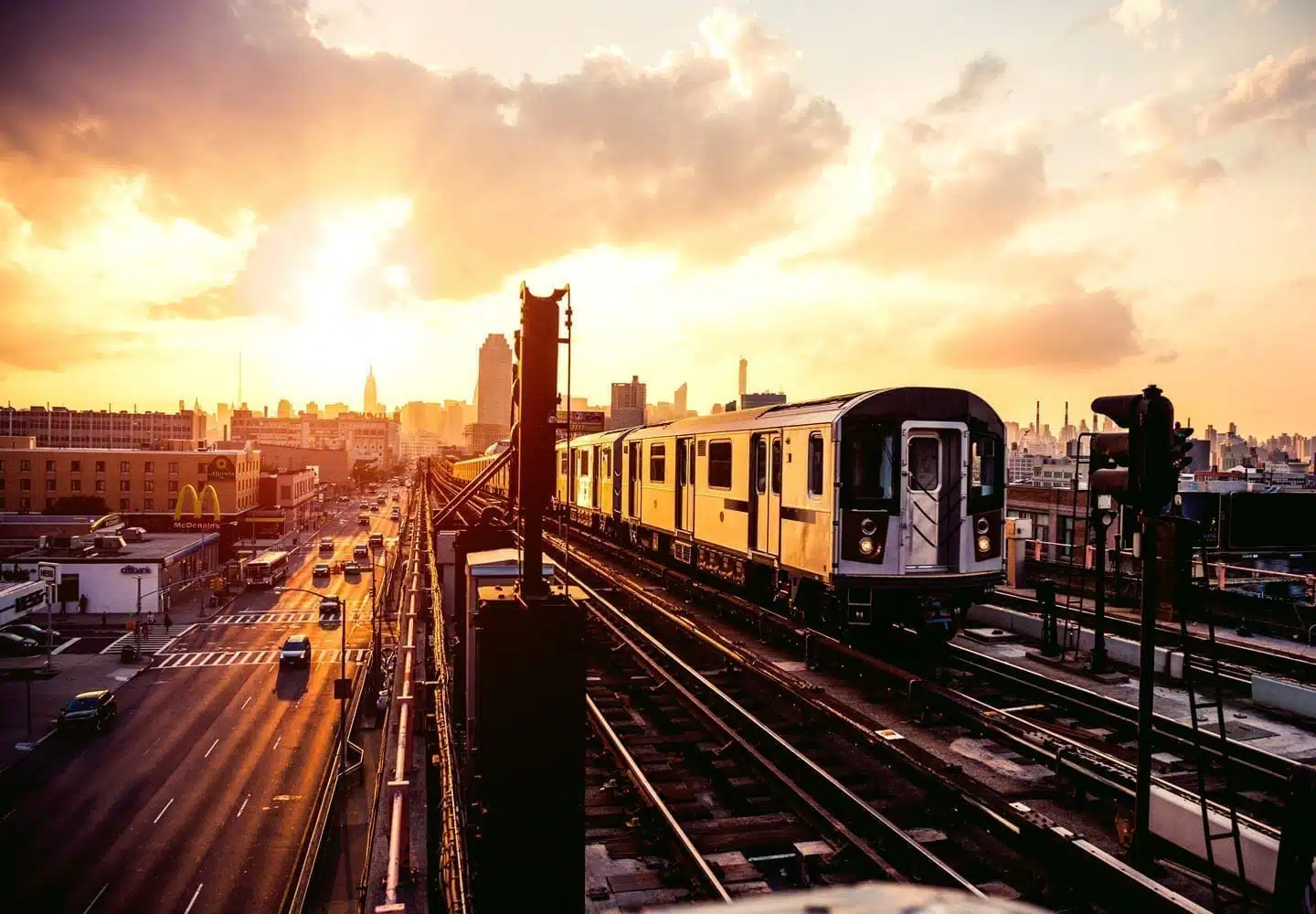 NYC Moving Guide: Moving to Long Island City in Queens
by
PODS
Posted on March 5, 2020
For those working in Manhattan but wanting to live in another borough, Long Island City is about as close as it gets. Just across the East River, on the western edge of Queens, it's incredibly accessible via transit and feels like it's just steps from Midtown Manhattan. Here's everything you need to know about moving to "LIC."
About Long Island City, NY
This Queens neighborhood is an increasingly popular destination among millennials, and high-end apartment buildings have swept in and built up to meet the demand.
Once a largely industrial area with a small residential population mostly characterized by artists seeking studio space, Long Island City has been growing at a dramatic pace over the last decade or so. Within the last ten years, over 12,000 new apartments have been built to help handle the influx — and it doesn't look like development will be slowing down any time soon.
As a result, LIC streets don't have the usual NYC feel, and the area doesn't match the historic character of Astoria and Sunnyside, its closest Queens neighbors. (For more about Queens, see our guide to Queens neighborhoods.) According to some, retail development on the street level in LIC hasn't kept up, as many of the new luxury apartment buildings include the types of amenities (think dry cleaning, gyms, etc.) that lets people get things done without leaving their buildings.
However, LIC doesn't lack for visual stimulation, with the Socrates Sculpture Garden, MoMa's PS 1 museum, and other interesting art spaces -- along with killer views of the Manhattan skyline.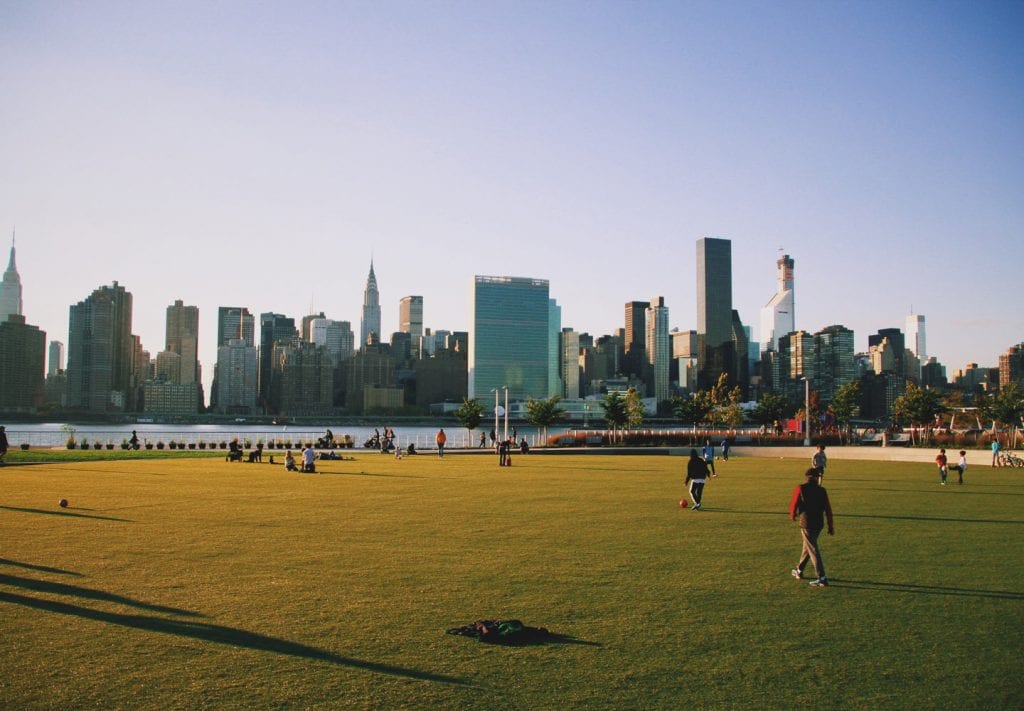 Why Move from Manhattan or Brooklyn to Long Island City?
You might be wondering — if the main draw of LIC is proximity to Manhattan, why wouldn't I just stay put in Manhattan? That's a great question. Here are a few of the reasons people decide to make the jump over the East River.
Cost of Living in NYC
There's just no getting around the fact that living in New York City is more expensive than just about anywhere in the country. How much does it cost to live in NYC? You can see a direct comparison with your city with NerdWallet's Cost of Living Calculator. You'll also find Queens neighborhoods such as Long Island City have a lower cost of living compared to Manhattan.
Lower Rent
Manhattan particularly has sky-high rent, which can send your budget into a tailspin if you're not prepared (average rent in that borough is over $4,200, according to RentCafé's analysis). Average rent in Queens, by comparison, is just under $2,600 a month, with LIC rents clocking in at about $3,800. Still pricey, but certainly possible to find deals or seek out smaller living spaces.
Short Commutes
LIC is a hub for the New York subway, and the commute from Long Island City into Midtown is under 10 minutes. It's hard to argue with that! If you're preparing to exit Manhattan but are nervous about losing access to the amenities you're accustomed to, living in Long Island City may help ease the transition.
More Space and Amenities for Your Money
While luxury buildings have driven the average apartment price up in LIC, in general you'll be getting more space and better amenities for your money in Long Island City than in similarly priced areas of Manhattan. Your money will stretch further and get you more in LIC.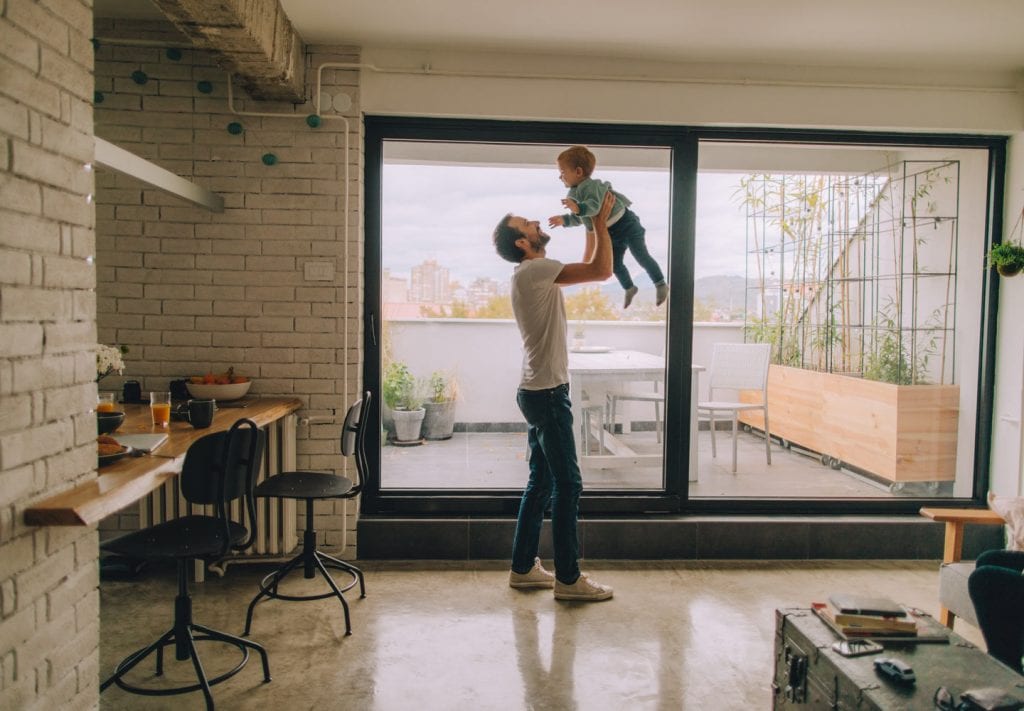 Affordable Neighborhoods in Long Island City
How many neighborhoods are included in Long Island City depends on who you ask. Originally a city in and of itself, most consider LIC to also encompass Dutch Kills, Hunters Point, and the main part of Long Island City itself.
If you're looking for an affordable Long Island City apartment, it's important to start early and understand the market. While some parts of the area are low rise and more affordable, most new development is comprised of luxury condos, where rents run higher than the average rent in Queens.
As a general rule, the more affordable neighborhoods in Long Island City tend to be inland, away from the East River. You can find studios and 1-bedroom apartments and condos renting for $2,000 to $2,500 in neighborhoods like Dutch Kills and neighboring Astoria. If you're working with a New York realtor, be sure to be specific about your budget and priorities.
For strategies on navigating NYC's challenging rental market, check out our guide to finding an apartment in New York City.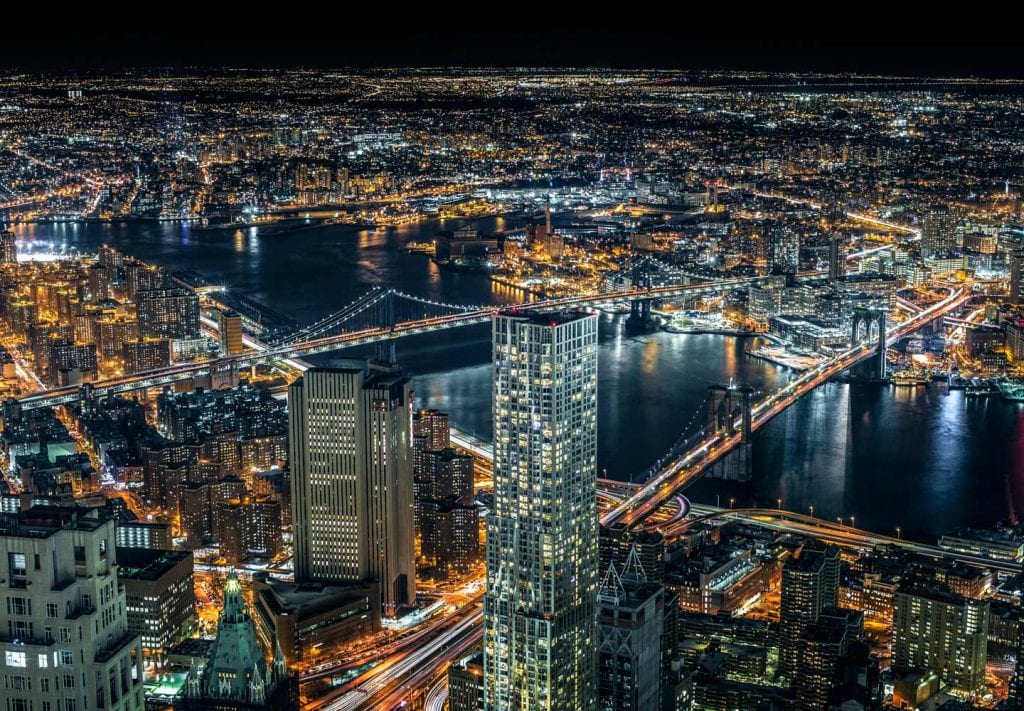 Tips for Moving in NYC and Long Island City
If you're ready to make the move to Long Island City, then it's time to start researching and planning the logistics. How you make your move will depend on several factors, including your moving budget, the geographic distance, timing, the amount of stuff you're taking with you, and how much of the work you want to outsource vs. do yourself. The best advice is to research costs for different types of moving services and then weigh the pros and cons based on your preferences.
If you're moving from within NYC, then you know that city moves can be tricky. Be sure to check on parking and loading regulations for your street and building so you know what you're dealing with in advance.
Now buckle in and start exploring your options:
Long Island City Rental Trucks
After shelling out big bucks for the rental fees and deposit, you may feel like your only option is to go total DIY, rent a truck, and coax friends or relatives to help with the heavy lifting. Before settling on this plan, research your street's parking regulations at the NYC Department of Transportation site and ask yourself if you're bold enough to steer a huge truck through the city's aggressively busy streets.
Professional Moving Service
If you've got plenty of room in your moving budget (maybe your employer is paying!) and you don't have the time or patience to deal with the tasks of moving, then you may consider researching traditional full-service movers. Before you Google "moving companies near me," be ready with your moving details and questions. If you're not sure about your moving dates and think you'll need some flexibility, ask them how they deal with changes. Most traditional movers tend to operate on pretty rigid schedules. If you're going to need storage, ask if they provide that, and if so, how much it costs and how it works. Prefer not to lift a finger? Ask what they charge for packing and unpacking, because that's extra. Be sure to check their licensing, insurance, and reviews -- as well as base rates and extra fees for stairs, extra heavy furniture pieces, and other potential upcharges. If you're worried about damage to your belongings, keep in mind that despite the higher cost, traditional movers have higher damage and loss rates than other moving options.
Moving Container Service Specialized for City Moves
If you'd rather find a happy medium between a total DIY move and paying a premium for full moving services, you may want to consider using PODS City Service.  Available in select NYC area locations, the service is designed specifically to ease the stress of moving and storing in crowded urban areas. You don't have to deal with driving or parking a truck yourself, plus it offers flexible scheduling and built-in storage options. You also can save by taking care of all the packing and loading yourself, or you can ask to be connected with highly rated hourly labor professionals to help with the moving tasks you'd rather outsource.  
Here's how PODS City Service works:
A PODS driver brings your moving container at your scheduled time and stays for loading, helping to defend against tickets, thieves, and any other threats to your belongings.
While your container remains on the truck, a heavy-duty, hydraulic lift carries you, your helpers, and your belongings to and from your container.
You load and unload at ground level – no carrying heavy items up and down a ramp.
When your container is loaded and ready to go, your PODS driver can take it to a secure PODS Storage Center and keep it there as long as you need, or you can have it delivered to your new place.
Portable Container Moving and Storage Service
Depending on the parking and street conditions at your current and future address, a standard portable container service may work for at least one of the locations. This option is great if you've got a driveway or parking area where you can keep a container for more than a day, because then you can take more time with your move and set your own pace. With PODS standard service, for example, your container is delivered to your driveway or parking area, making it easier to take your time packing and loading. After you're done with the loading, PODS will pick it up and take it to your new place, or keep it at a secure PODS Storage Center. Then when you're ready to move in, you can have your container dropped off at your location for as long as you need, or you can use PODS City Service for the delivery and unloading process.
For more about overcoming urban moving challenges, see our guides for How to Survive Your NYC Move Without Going Crazy and NYC Moving Costs and Options. If you're still deciding where to live in the NYC area, check out our Guide to NYC Suburbs and the New York City Boroughs Explained.
Get a Quote
Choose the service you need
Comments
Leave a Comment
Your email address will not be published. Required fields are marked *