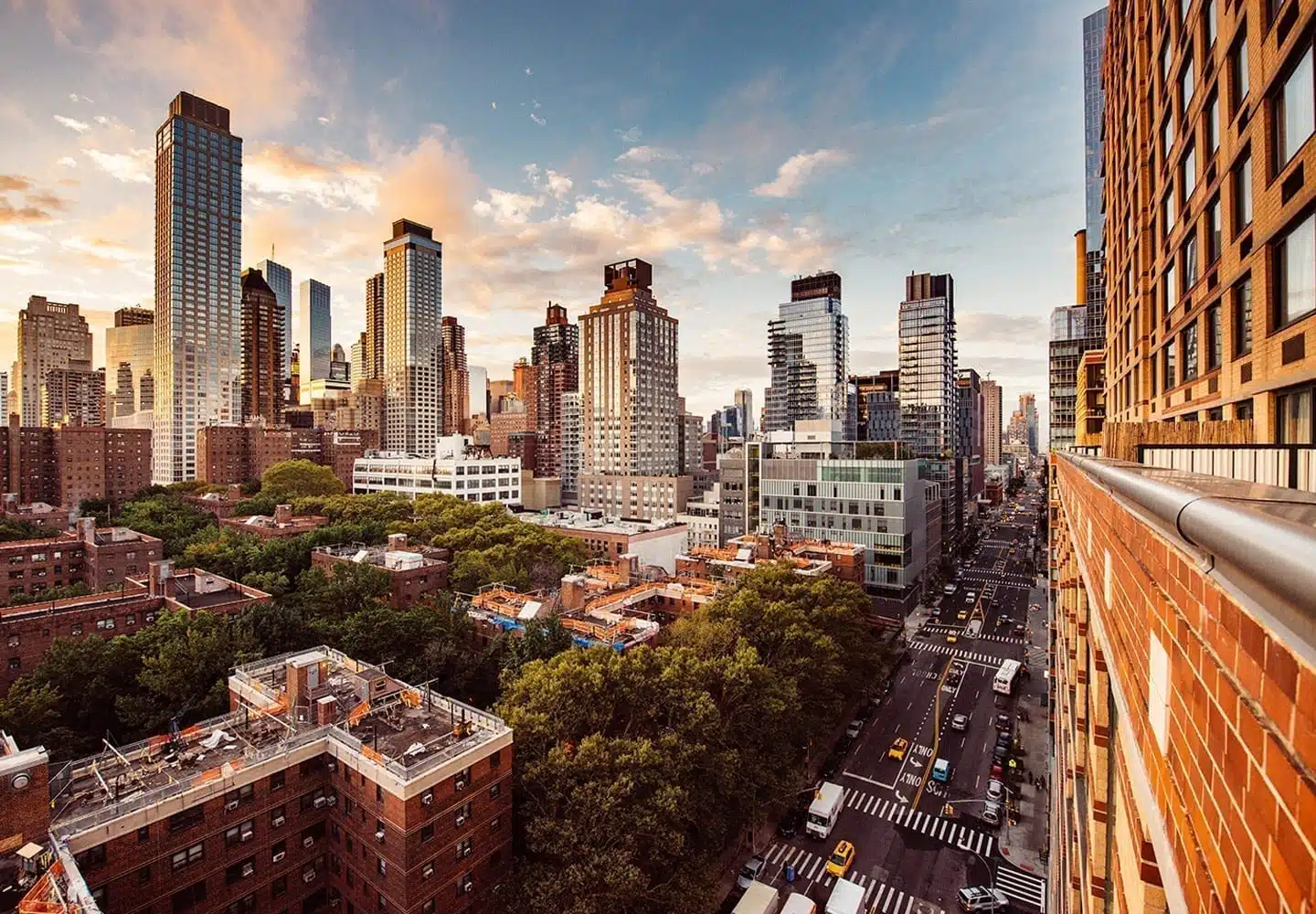 NYC Moving Guide: How to Find an Apartment in NYC
by
PODS
Posted on April 11, 2019
So, you're ready to make the big move to New York. No matter where you are in life, spending a few years in New York will be both challenging and rewarding, but either way, it's the American experience itself. Finding your first apartment is a serious barrier to entry, not to mention figuring out where the best place to live in New York City is for you! Even for seasoned New Yorkers, this process can be lengthy and confusing.
If you're moving to New York from another city, there are a few things you should know before you make the leap. There are phrases and industry quirks specific to NYC that can be off-putting or downright confusing to renters coming from other cities. Let's get started with a few key concepts you should know about. If you're already a New York resident, you may want to skip ahead a few paragraphs to the section, "How to Find an Apartment in NYC."
NYC rental brokers
In New York, renters often use brokers to find an apartment to rent (building owners also use brokers to find renters), not unlike how prospective home buyers/sellers in other cities use real estate agents. If you're new to the area and looking to start on your own lease, a broker may be the way to go. One of the big pros of going with a broker is offloading some of the heavy lifting of combing through listings and making viewing appointments. A broker can shoulder much of the burden of apartment hunting in NYC. Brokers know the area well and what's available, and they'll help you find something that suits your needs. They may also know of more affordable listings before they hit the market, which could also save you money.
What's the downside of a broker? Broker's fees. (Everything costs money, right?) It's standard practice for a broker to charge between 8% and 15% of your total annual lease (roughly equivalent to a month's rent) for the service of finding you an apartment you love. Whether you choose to engage with a broker or not may depend on what's of higher value to you: saving money or saving time. But still cross your fingers — a broker may be able to save you both!
For other tips on how and whether to use a broker, check out this article from One Block Over.
Fee vs. No-Fee Apartments
On apartment listings or search services, you'll often see options to search either "fee" or "no fee" apartment listings. The fee referenced here is a broker's fee paid directly to the broker by the apartment hunter. Like we said earlier, expect to pay the equivalent of about a month's rent, probably similar to your security deposit.
You might be thinking right now, "This seems like a no brainer! Just look for no-fee apartments in NYC." Fair enough. There are some decent no-fee listings out there. Often though, no-fee listings are located in more luxe complexes with features like doormen, gyms, or rooftop patios — meaning you may make up for that lack of fee in higher rent. No matter what, be sure to do your research and include factors like fees and deposits in your budget while figuring out where to live in NYC.
Average Rent in NYC
There's really no way of avoiding it: New York is stinkin' expensive. Coming from anywhere save perhaps San Francisco, you can expect a significant bump in cost of living expenses in general, but particularly in your housing costs. Wise counsel usually recommends not shelling out more than 30% of your income in rent or mortgage.
In New York however, it's not uncommon for residents to be spending more than half their income on their rent. This certainly is no requirement for renters, but be aware that you may be paying more upfront and month to month than you're used to. Average rents in NYC vary wildly from neighborhood to neighborhood, with rents for one-bedrooms ranging from sub-$2,000 to soaring above $4,000 in more desirable (or trendy) parts of the island. If you're looking for a more detailed guide on average rent by neighborhood in NYC, check out our guides to the New York City Boroughs and surrounding suburbs, or use a resource like City Realty.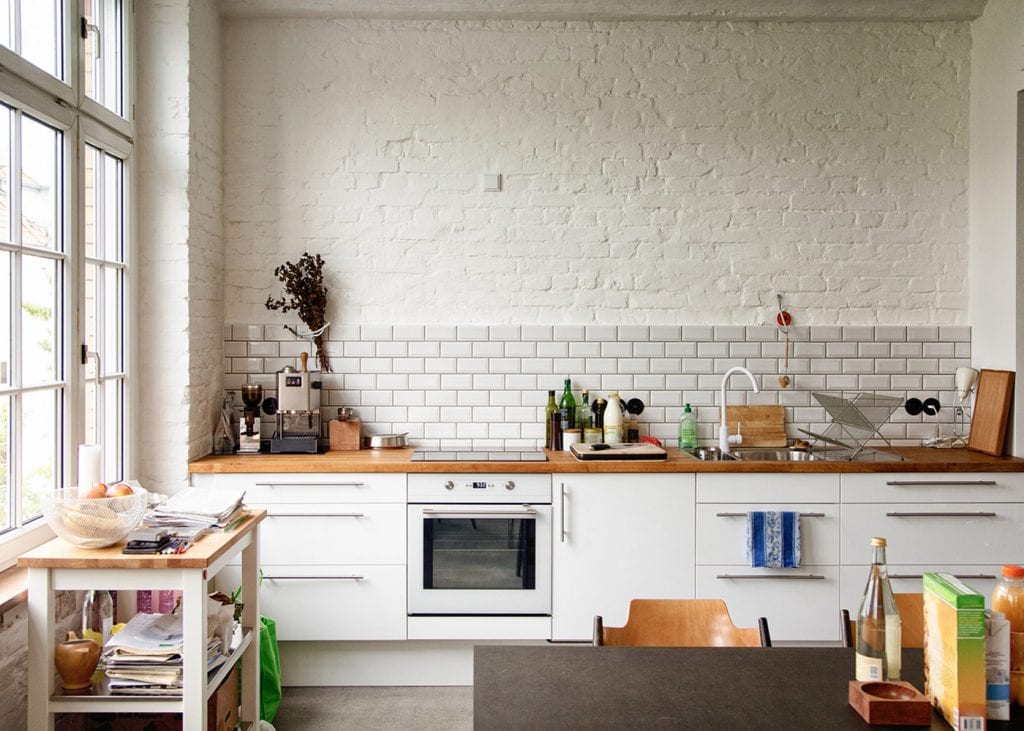 How to Find an Apartment in NYC
The first thing you'll want to get a handle on as you begin your search, particularly if you're coming from another city, is where to live in NYC – that is, what borough and neighborhood. Much of this decision centers around where you'll be working, and therefore what kind of access to transportation you need.
How you'll want to find a new place in New York depends on your situation. Are you looking to rent and get on a brand-new lease on your own or with a spouse? Or, are you taking over a lease, or interested in renting a room in someone's already-leased apartment? As you begin your search, here are a few ideas and options to consider.
If you're looking to share an apartment with roommates, or take over a lease…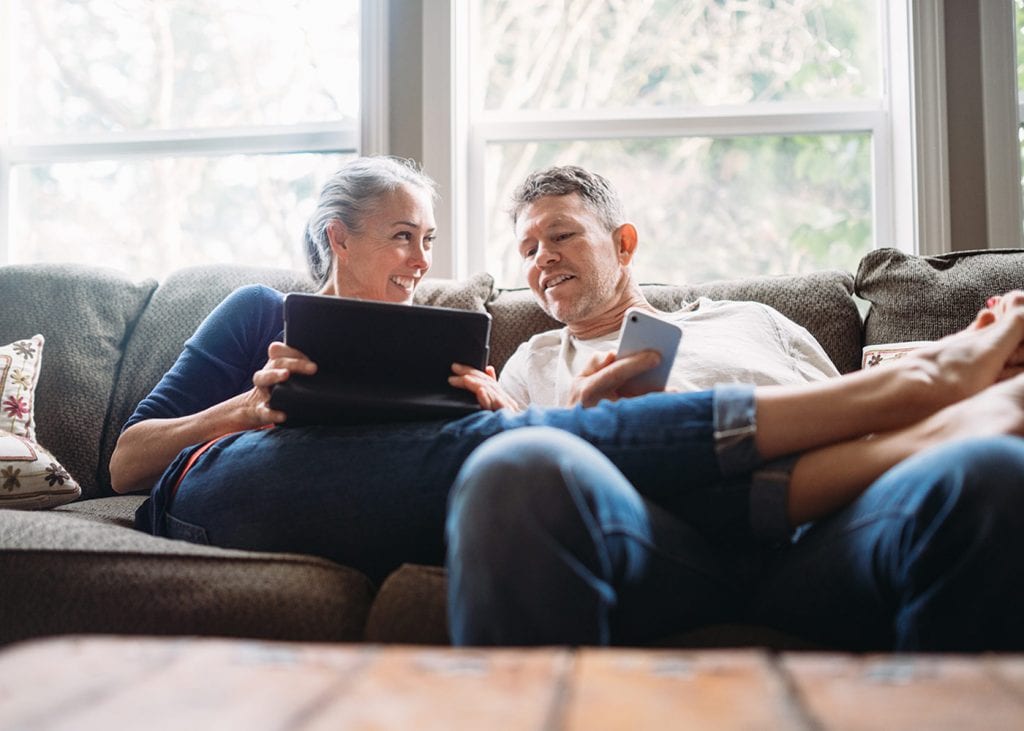 Put Feelers out in Your Network
Post on Facebook or Instagram, email coworkers, family, or friends you trust, and let people know you're moving to New York City and on the lookout for a new place. Many folks looking for roommates have been burned by roomies in the past, and therefore exclusively find roommates by word of mouth. That new roommate could be you, so spread the word! Some of the best NYC apartments never hit Internet listing sites.
Many neighborhood groups (think NextDoor), associations, and churches have Facebook groups where people post housing opportunities or roommate ads. This can be a great way to find out about unlisted apartments too.
Craigslist Rooms/Shares
Ah, CL. Craigslist holds some of the best and worst of the Internet (apartments and otherwise). With such a wide range of opportunities posted in Craigslist, there's bound to be some sketchy situations alongside true hidden treasures. As you look for the right match, be sure to include pertinent information about yourself and what you're looking for in a roommate, such as:
Gender
Age
Employment status
General working hours
Lifestyle preferences (smoking/non-smoking, desire for pets, cleanliness, etc.)
As you search, look for high-quality photos, clear information about rent, utilities, and fees, and posters who are forthcoming with information about themselves.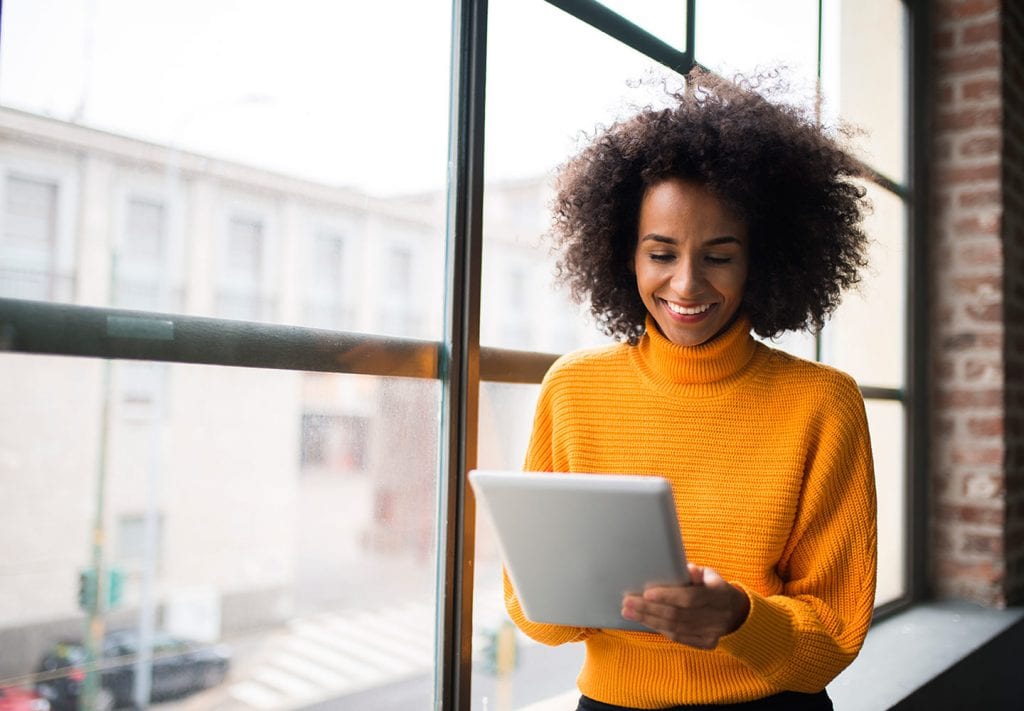 The Listings Project
This unique site is actually a curated newsletter, sent out weekly. The manager of the site personally reviews all listings to ensure they're not scams and come from real people (no brokers!). The Listings Project includes sublets, roommate opportunities, workspaces, and more. Whether you're looking for your own NYC apartment or something with roommates, this is a great resource to subscribe to for homes that may not be listed anywhere else.
If you're looking to start a new lease…
Consider a broker
While dealing with a broker can feel a bit confusing or risky, there are undeniable benefits to working with a NYC apartment hunting pro. A good broker will help find you a great place, negotiate your contract, and generally get you where you want to go. If you're looking to get into a new place fast (and are willing to part with a little extra cash to do so), using a broker may be a great choice.
Get in Touch with Management Companies Directly
If you're determined to find a no-fee listing and want to avoid brokers altogether, consider getting in touch directly with the management companies of buildings you admire. These companies have the inside scoop on openings and leases coming to an end, and they may have other buildings they manage for you to consider.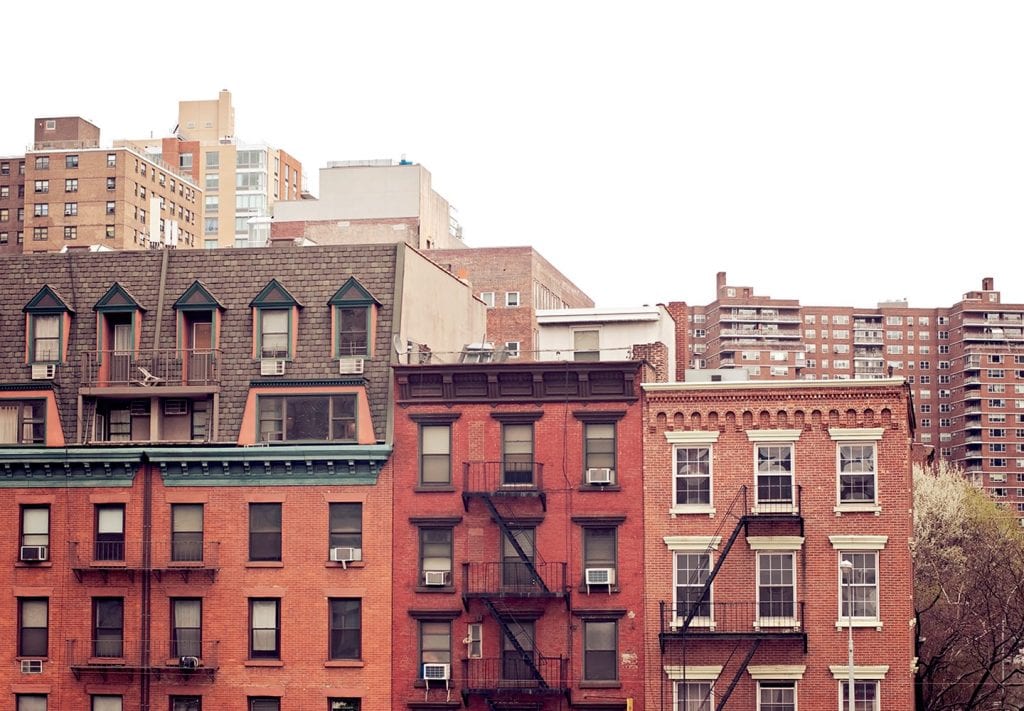 Use a Listings Site To Find An Apartment
If you're looking for an apartment in which to start a new lease, either on your own or with a roommate or spouse, using a site that aggregates listings can be incredibly helpful. Most of these NYC apartment finder sites have search filters for price, location, fee/no-fee, and other factors like square footage. Below is a list of some of our favorite apartment search websites that specialize in New York City:
Don't Give Up!
Finding the best place to live in New York for your needs can take time. While the search can be frustrating, the great thing about New York City is that in all likelihood, what you're looking for is out there. It may just take some time, effort, and treasure hunting to find it. You'll be moving into your new place and looking for city moving and storage services before you know it!
When you find your perfect apartment and you're ready to move, be sure to check out our tips on moving day in New York and NYC moving costs and options.
Get a Quote
Choose the service you need
Comments
Leave a Comment
Your email address will not be published. Required fields are marked *