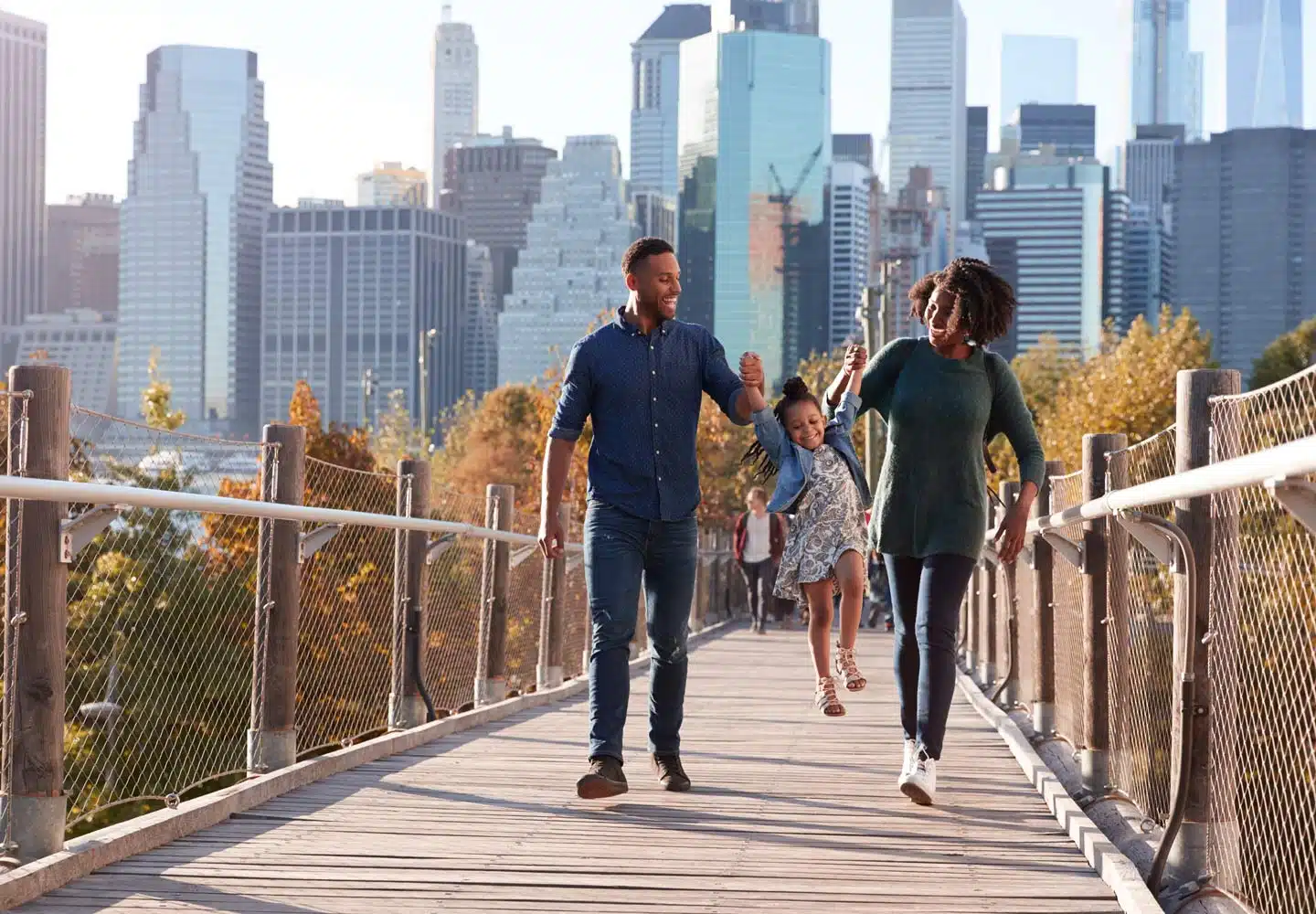 NYC Moving Guide: How To Survive Your NYC Move...Without Going Crazy
by
PODS
Posted on April 4, 2019
You've finally made it! You've braved the world of brokers and alleged "no-fee" apartment listings and managed to find a new apartment in NYC. You've doled out what feels like your life savings to your new landlord and your broker, and you've given notice at your current place. Now, it's time to move apartments. The prospect of moving your life from one apartment to another, let alone one neighborhood to another, can feel overwhelming. Just like the process of finding a new apartment, moving apartments in New York takes some knowledge of NYC-specific oddities you need to be aware of. But fear not — we've got the lowdown. You'll be relaxing in your new digs in no time.
Essential research to plan for your move…
1. Research what the NYC Department of Sanitation will take from curbside pickup.
Before you make the big move, do yourself a favor by purging your home of items you don't use, don't like, or simply don't need to have around anymore. Don't be so quick to dump everything in your curbside trash though — the Department of Sanitation has their own rules about what they'll pick up with the trash!
Start with giving items away to friends or roommates, and from there you can utilize the Craigslist "free" section or find your local Buy Nothing group — neighborhood-based groups that create giving micro-economies. People are always moving in New York and are often on the lookout for where to pick up free finds.
Have leftover items you just can't give away? Make sure you check out the New York Department of Sanitation's list of items they'll take away at curb haul — it's more than you'd expect! On their website, you can use their handy "How to Get Rid Of…" search tool to discover how to dispose of things like mattresses (they'll pick them up!) and TVs (opt for finding a recycling program).
2. Learn your New York buildings' loading and unloading options.
Save yourself the hassle of moving day surprises. In the world of Manhattan real estate, there are no guarantees regarding stairway width, elevators, tight corners, or quirky narrow doorways (it seemed so cute and unique when you were touring…). Make sure you're careful about measuring your furniture and any small doorways or hallways, so you know what may need to be disassembled/rebuilt.
For walkups, note how many flights of stairs you're looking at (your friends or movers will want to know!), and ask the landlord or management company if there's a freight elevator you can use to lug your stuff up and down.
Moving in or out of a high-rise? There's a good chance you'll be using the loading dock to fill up your moving truck or unload it in your new location. Talk with your building management about this process and ensure you understand any necessary procedures.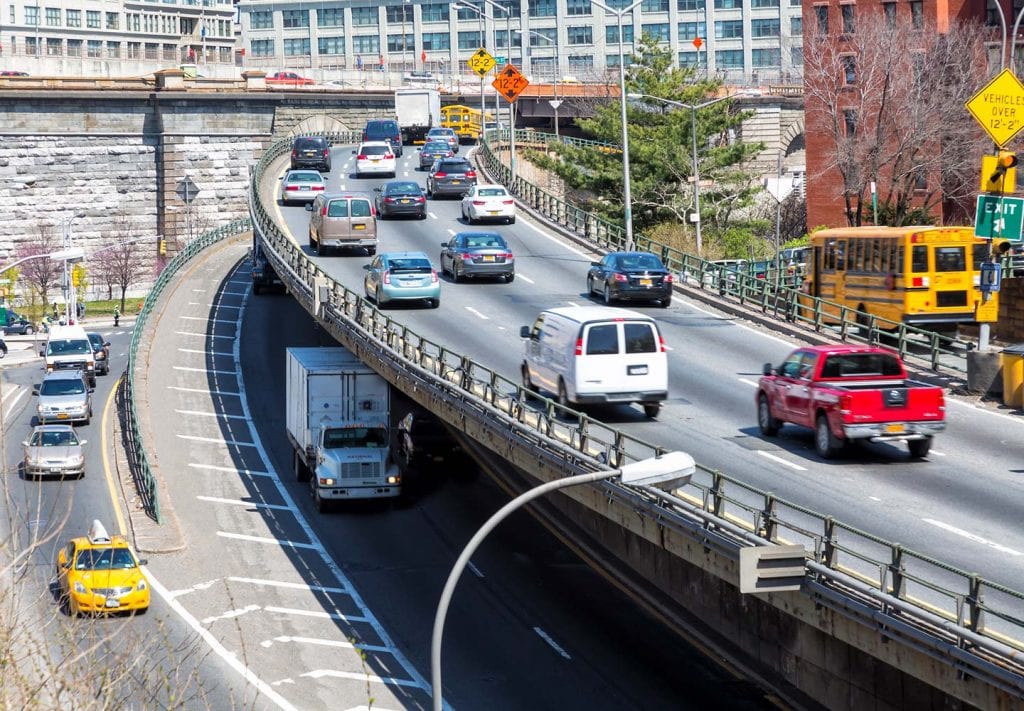 3. Get familiar with regulations for parking moving trucks in NYC.
If you're going DIY and using a rental truck for the big day, it's essential that you get familiar (at least at a baseline level) with New York City Department of Transportation rules for commercial vehicles. The rules for how and where to park very depending on the area of the city.
NYC Parking Regulations for Moving
If you're driving a commercial truck (any moving truck qualifies as one!), there are a few specific rules you need to be aware of. For the full list, head straight to the source and review NYC DOT's regulations for parking a truck or commercial vehicle. Here are a few of the most important regulations to watch out for. Avoid getting a ticket by paying close attention!
On both ends of your move, you have a maximum of three hours for loading or unloading. If you're going the DIY route, make sure you have enough helping hands with you to load and unload in that amount of time, while also keeping someone with the truck. Speaking of which…

Make sure someone stays with the moving truck at all times. Not only is this needed to avoid a ticket, but it's simply practical: if you're moving several floors up and you'll be unpacking your belongings, who will stay with the rest of your possessions? Make sure you have someone available to sit in or stand near your moving truck in addition to any moving help you'll be hiring or bribing with pizza.

This may be obvious, but…don't block the bike lane!

These rules apply during the day from 7 a.m. to 7 p.m. in most areas — outside of these hours, you can still move, but you will be less restricted.

There are special rules for Midtown, the Garment District, and the Lower Manhattan Blue zone (which severely restricts where you can park). Check those out here.

Finally, be aware of basic parking rules! Read DOT's rules here.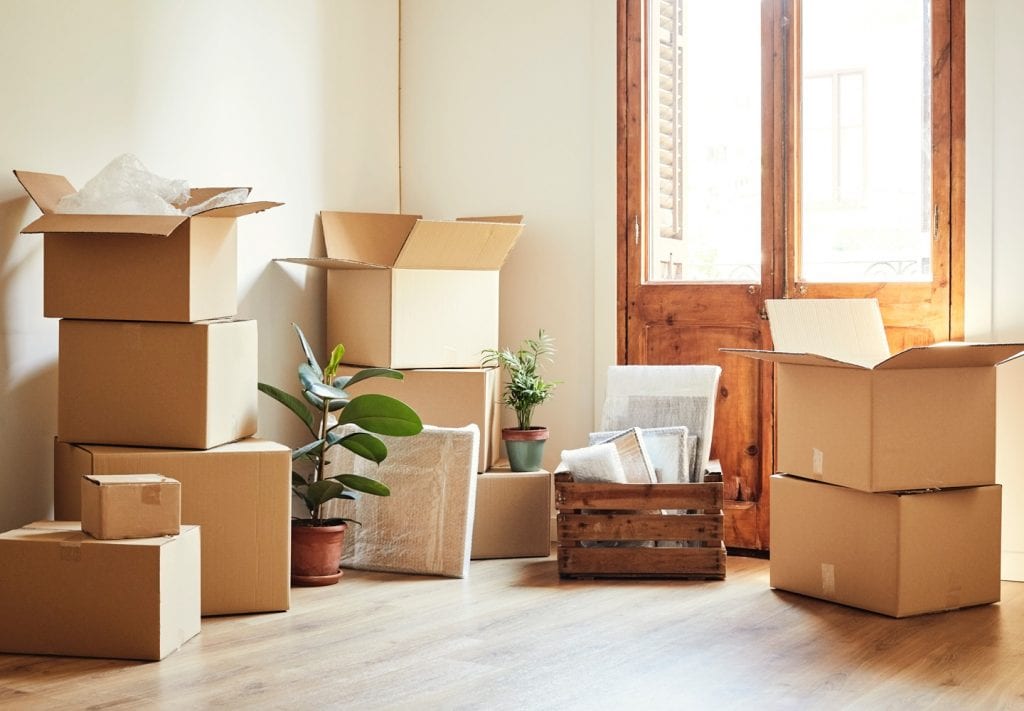 Preparing for the big move…
4. Where to get moving boxes in New York? Ask your corner bodega.
Whether you're moving your spacious Queens home or your Chelsea micro-studio, you're going to need boxes. But don't buy full-price boxes just yet! You'll need a surprising number of cardboard carriers, and brand-new boxes add up. Here are a few places you should try before shelling out:
Go to grocery stores, bodegas, and other merchants, especially in the hour before closing time. Your local grocer and other merchants receive regular shipments and probably (hopefully!) recycle the cardboard that accumulates. Ask local stores if they have any to offload.
Troll your neighborhood the night before DSNY trash pickup. New York merchants bundle cardboard boxes for pick-up by the waste collector. All yours!
Social media: Post on your social network of choice about your move, and ask to borrow boxes. Many of your friends likely have Amazon boxes or leftover boxes from their own move they'd love to get rid of!
When all is said and done, however, and you find yourself in need of more boxes than you expected (or better boxes than what you found), check out our moving boxes and supplies to fill in the gaps.
5. Give yourself the time you need to move in NYC by negotiating move-in and move-out days.
Talk with your current and new landlords about your ideal move-out and move-in days. While move-in days are typically the first of the month, it's ideal to move on a weekend and have at least one overlap day with your old and new apartments — especially since with parking laws (as referenced above) you'll only have three hours in each location to load and unload. It's worth paying a small fee or little more rent to ease the challenge of moving from one place to the next.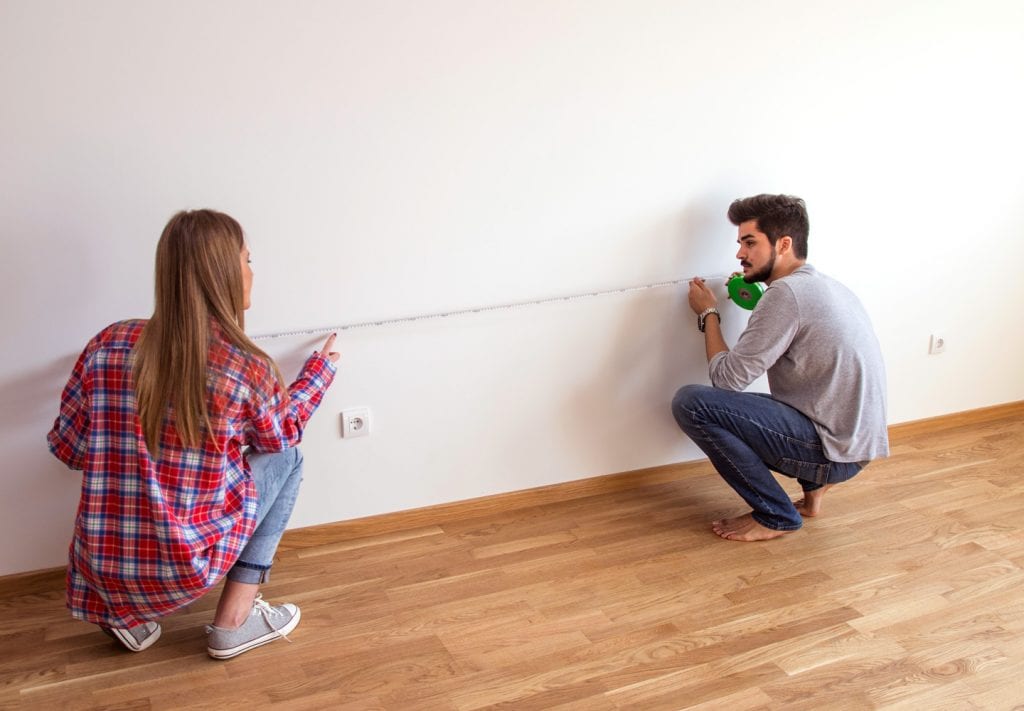 6. Hire NYC Moving professionals who are savvy to the city's rules.
If you have larger furniture or fragile items (think a piano or antiques), or if you're moving a larger residence, it may be worth hiring professional movers. New York has unique factors to consider, like old school walkups with no elevator, which may require you to hire a hoisting service to bring large items in through a window.
If you're hiring movers in New York, here are questions to consider:
As you call around for movers, make sure you have the answers to these questions ready:
How many rooms of furniture are you moving?
How many flights of stairs in the old and new residences?
Any disassembly needed for furniture?
Is there a freight elevator in either building?
What type of building are you moving in and out of?
Is there a loading dock?
Make sure YOU ask…
About base rates.
Whether there are additional charges for stairs, specific types of furniture, etc.
Whether the company has regulations about items being moved in bags vs. boxes (to avoid getting charged extra!)
Consider a Moving Container Service Specialized for NYC Moves
If you're looking for something between hiring a fully-fledged moving service (which can be quite pricey) and a DIY rent-a-truck (forcing you to learn all those DOT rules yourself), consider a moving container service specialized for city moves, such as PODS City Service. You can reduce the hassle of moving in a big city by letting PODS take care of your city moving and storage needs. Serving New York City and surrounding areas, PODS City Service will…
Bring a container to your home. Once you load up, they'll take it to a storage facility nearby until you're ready to move into your new home — whether that's the next day or in a couple months -- giving you flexibility for the timing of your move!
Drive and deliver the container to your new location, taking the driving, worry, and planning out of the equation for you! No need to plan a route, learn about parking regulations, or worry about getting a ticket from DOT.
Reduce your risk of ticket or theft, by staying with the truck. So you can focus on setting up your new home!
Connect you with trusted, local packing and loading help in case you don't want to do all that stuff on your own.
Moving day in NYC…
7. NYC moving day tip: Take breaks!
We know moving day in New York can be especially stressful. Take breaks to stretch (even in those small New York apartments — check out our tips for yoga poses while you move), breathe, and take a walk around the block or park. Order from Seamless, GrubHub or UberEats to make that break extra-satisfying and to refuel yourself.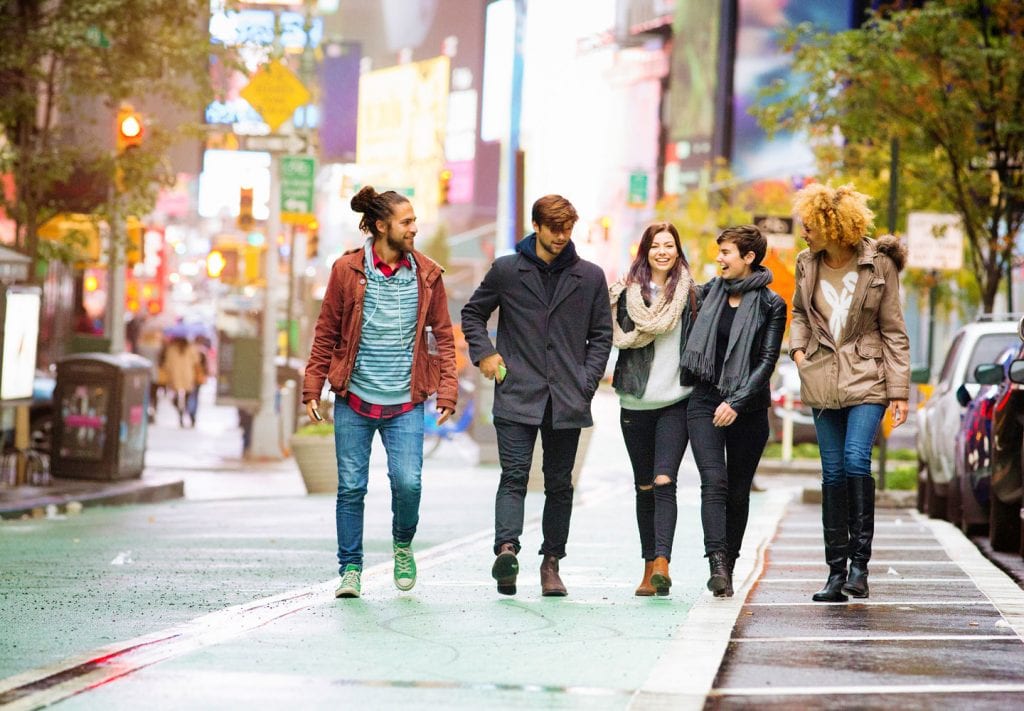 8. Celebrate surviving moving day in New York!
Once everything is in your new place and out of the old, join your pals in exploring your new neighborhood in New York City! One of the best things about living in New York is the unique character of each neighborhood. Even if you've only moved a mile or two, you'll discover new people, experiences, and food around every corner. Get discovering!
Want more? Check out some of our other guides on moving in New York City including NYC Moving Costs and Options, Find the Best Neighborhoods in Brooklyn for You, and NYC Suburbs.
Get a Quote
Choose the service you need
Comments
Leave a Comment
Your email address will not be published. Required fields are marked *