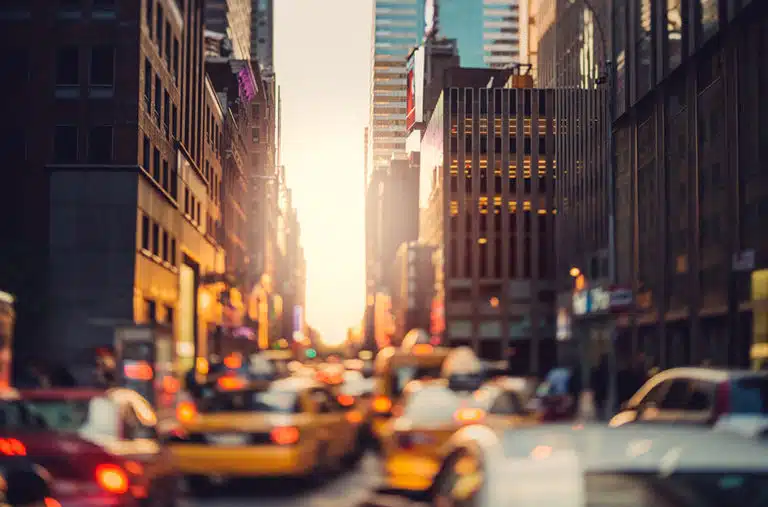 Moving Soon? Here's How to Find the Best Moving Companies in NYC (With a Few Suggestions!)
You're officially moving to New York City (or moving to a new pad) — congratulations! You've found your apartment (which is a job in itself) and finally feel like you can breathe a little. In fact, you're already looking up restaurants and supermarkets nearby and have a list of "things to do in [insert new neighborhood]" started. But then it dawns on you: You have to find a way to move your stuff into your new place! The last time you thought about that was years ago, and… well… you've accumulated a lot more than a carload of stuff at this point in your life. And maneuvering the city streets with a moving truck? To say that's intimidating is an understatement.
But don't panic! There are plenty of highly rated moving companies in New York, and we're here to help you quickly figure out which ones are the best moving companies in NYC for your specific situation. Here's everything you need to know about how to move to New York City.
General Tips For Moving to New York City
Before hiring a moving company, here are a few questions to ask yourself.
What area do you want to live in? Many New Yorkers prefer to live somewhere that's close to a subway that takes them to work, school, or wherever they need to be.
What's your budget? The area where you want to live really depends on your budget. Some areas are notoriously known to be more expensive than others (including The Hudson Yards, Tribeca, and SoHo). Of course, you may be able to find something within your budget, but you'll get much less space than if you rented in a less-expensive area.
Where's the nearest supermarket? Map out where your neighborhood supermarket will be. Is there a Trader Joe's, ALDI, or Whole Foods nearby? If not, you may need to rely on Amazon Fresh or a similar grocery delivery service. The smaller neighborhood supermarkets can be quite expensive!
Where is the closest park? If you don't have enough space in your apartment — especially during the warmer months — you'll want a go-to park to walk around, read a book, and get some fresh air around nature.
Do you really need a car? Most New Yorkers don't have a car because leaving it in a lot or garage is expensive and parking it on the street can be difficult. If you thought of bringing a car, you may want to reconsider!
Are Movers Worth it in NYC?
In a word… Yes. Movers are worth it in NYC.
Without a mover, you'll have to get your own permits and insurance on a vehicle to load and unload your stuff. Most NYC buildings won't allow someone to move in without being certified and insured. And without a permit, you won't be able to park in a "No Parking" spot. There are so many moving parts (pun intended) when it comes to moving that it pays to hire someone who knows what they're doing and already has systems in place to get it done smoothly.
How Far in Advance Should I Hire Movers in NYC?
It depends on which season you're moving. If you're moving in the off-season, then moving companies will have more availability. You won't know when you want to move until you secure an apartment and move-in date, of course. But once you have those details down, your next immediate step should be to book a date with a moving company.
How Much Should I Pay for Movers in NYC?
Most movers charge based on move-out location, move-in location, how many boxes you have, how much furniture you have, how many rooms you have, and whether you have an elevator or not. Estimated costs for a local move range from $1,044 – $2,321, while a long-distance move ranges from $1,780-$8,400. If you're moving within NYC versus between states, you can expect to pay less, since it'll be less mileage and time for the moving company.
How Do I Find a Good Mover in NYC?
To find the best moving companies in NYC, check out our suggestions below, see what people online are saying, or you can ask your friends and family for recommendations.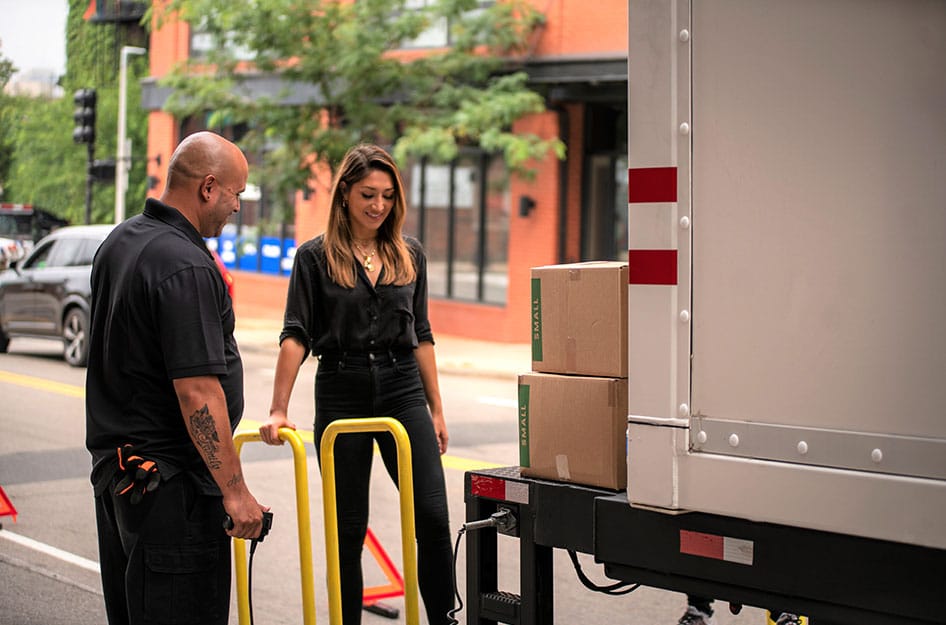 The Best Moving Companies in New York City
1. Piece of Cake
Piece of Cake is a moving and storage company (you've probably seen their hot pink truck around NYC!) that can move people within NYC and New York State — or any state within the USA, for that matter. They consider themselves to be "NYC moving experts" who can help you pack, unpack, store your stuff, assemble furniture, and provide moving supplies. They're certified, insured, and trusted, according to their positive Google Reviews. You can get a free quote by submitting a form on their website.
2. PODS 
PODS is a containerized moving and storage company known for flexibility and convenience. Moving to a big city is full of challenges — navigating busy streets and dealing with parking regulations (and avoiding tickets!), not to mention the struggle of keeping an eye on the things you've loaded up while still having to race up to your apartment to get the next box. 
With PODS City Service, these difficulties dissolve. PODS does the driving and handles the parking. They'll even help you secure proper permits for your moving day. And your PODS driver will stay with your container while you load and unload, keeping your things secure. Need help with the loading and unloading? They can even recommend some local moving help to give you a hand with the heavy lifting. An added bonus? With PODS, storage is built in! If you're not ready to unload your container right away, you can keep it in a secure PODS Storage Center until you are.
3. Roadway Moving
You may have seen influencers posting #sponsoredcontent about Roadway Moving, an NYC moving company that also moves within interstates. From local moves and long-distance moves to storage and packing options, this company has a great track record for giving residents a positive moving experience — and for being the nice New York movers.
Now that you know what you're looking for in an NYC moving company, we'll leave you with our best piece of advice: Before hiring any company, do your research by checking reviews and asking people you trust. Getting a referral for a company is typically a vote of confidence! You wouldn't want to use a service that no one has ever heard of, and you wouldn't want to risk paying less for an uninsured company. After all, these are your prized possessions we're talking about, right?
Happy moving!
For more information about city moving tips, see our NYC moving guide on the PODS Blog.
---
Bonnie Azoulay Elmann is an NYC-based freelance writer and frequent contributor to the PODS Blog. Her work has appeared in Glamour, Health, and Parents, among others. She is an extremely driven digital storyteller who may or may not have a slight obsession with fanny packs.
Get a Quote
Choose the service you need
Comments
Leave a Comment
Your email address will not be published. Required fields are marked *