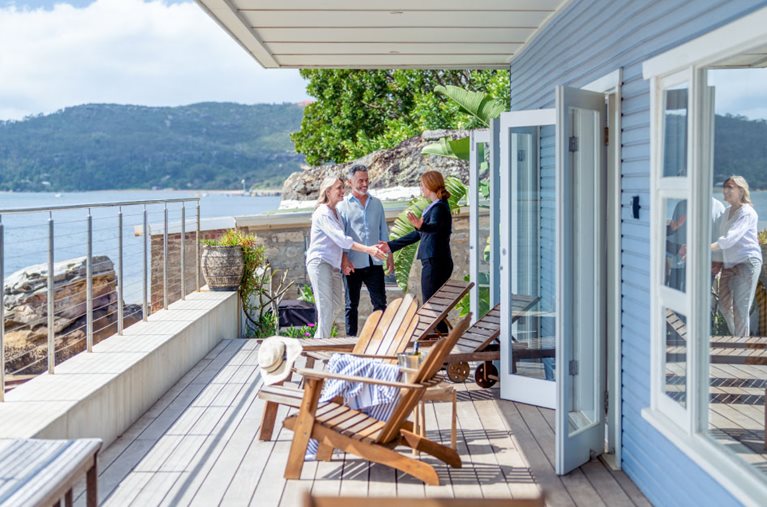 Ready to Make a Change? Check Out 11 of the Best Places To Buy a House in 2023
Knowing the best places to buy a house is no easy feat. The home-buying process is something to cherish, but it can take a lot of finesse to figure out your forever home. And in a market with soaring interest rates and metro home prices growing by the minute, finding reprieve is a pipe dream — even if the slow down at the end of last year was enough to give home buyers some hope.
If you're looking to buy on a budget, it's obviously best to avoid places like San Francisco, Los Angeles, or Honolulu that come with payment-to-income ratios over three-quarters higher than the national average.
But if you're not looking in these places, where should you look? To help you navigate through the world of the expensive housing market in the U.S., continue reading to check out some cities across the country that have lower average home sale prices overall but also other perks like lower costs of living and a good quality of life overall.
Best Cities to Buy a House in 2023 - FAQs
Q: Where is the best area to buy a house?
A: Cities with low crime rates, like Milwaukee, are among the best areas to buy a house for young professionals, families, and retirees alike.

Q: What state is the best place to buy a home?
A: With low down payments and no income taxes, the state of Florida is considered a good place to buy a home.

Q: What is the best city to buy a house in 2023?
A: With many safer areas, low housing prices, and an abundance of job opportunities, Detroit is one of the best cities to buy a house in 2023.

Q: When is the best time to buy a house?
A: Late fall and early winter are among the best times throughout the year to buy a house, as this is when most buyers pay some of the lowest premiums that are above market value.
11 Best Cities to Buy a House
While purchasing a home can be a great way to invest in yourself, it's never a good idea to settle for a mortgage that's only shrinking your bank account. Depending on where you're currently living, it might feel near impossible to find a home that can truly fit your financial needs.

If you're open to the idea of getting outside your comfort zone and exploring some other areas to potentially relocate, there are quite a number of U.S. cities that offer much more affordable options. Take a look at some of the best places to buy a house in the U.S.A., with information about average home values, incomes, cost of living, and more!
1. Detroit, Michigan
The Motor City of Detroit is the best city to buy a house in the state of Michigan — and even all around the country. The median household income is lower than the national average, but the reasonably priced homes make up for it!
Detroit has suffered from some pretty unfortunate events over the years, such as a failing car industry, leading to blighted neighborhoods. However, over the past several years, Detroit has recovered better than ever and has witnessed lots of economic growth and job offerings.
In fact, many major companies, like General Motors, Rocket Companies, and Ally Financial, are based in Detroit. Recently, Apple even announced a partnership with nearby Michigan State University in which a developer academy would be created in the city.
If you're looking to get out on the water, you'll be pleased to know that the Detroit area is surrounded by many beautiful river islands, including one that houses the Gibraltar Bay Alpaca Farm (Anyone up for alpaca petting in the summer?). The food is also another upside of living in Detroit, as you have a variety of diverse offerings to choose from in places like Mexicantown, Greektown, and of course, Downtown.
2. Cleveland, Ohio
Similar to the city of Detroit, Cleveland is a great place for those who love to live by the water and enjoy what nature has to offer. The city is surrounded by a large network of nature preserves that even encompass the beaches on Lake Erie. The metroparks system as a whole offers 18 reservations spanning eight lakefront parks, five nature centers, and over 100 hiking trails.

Cleveland is an affordable city ideal for young professionals, as the median age is just around 36. The local economy is continuing to develop, as the Cleveland innovation district is working to create up to 20,000 jobs over the next decade. And young professionals in Cleveland can even check out Engage! Cleveland's site to see the city's many opportunities for professional development, networking, and fun social activities.
3. Iowa City, Iowa
A place of vibrant and electric small-town charm, Iowa City is filled with an abundance of cultural and recreational opportunities, including the widely popular Landlocked Film Festival, where thousands of film enthusiasts come to watch independent films from all over the world. Another notable attraction is the Devonian Fossil Gorge, which was formed by floods in 1993 and 2008. The floods washed away trees, soil, and even part of a road to reveal fossils and bedrock that dates back almost 200 million years before the dinosaurs.

Because of the young residents in the area and a high amount of home listings, Iowa City has a plethora of lovely affordable homes for families in architecturally diverse neighborhoods. What's more, the local University of Iowa is one of the nation's best public research universities in the fields of the arts, sciences, and humanities. A major benefit for local students who attend the University of Iowa is the easy commute.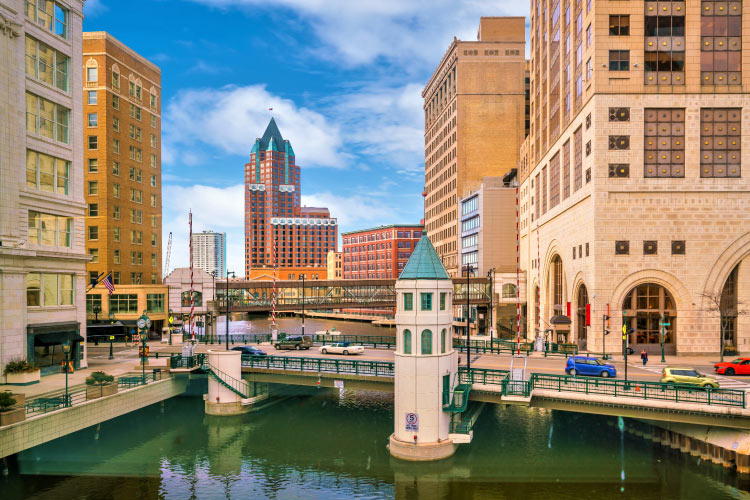 4. Milwaukee, Wisconsin
The western Wisconsin city of Milwaukee is most commonly known for its brewing heritage, even before it officially became a city, as it was always home to many breweries. Some of the oldest known breweries in the U.S. are located in the area, such as Miller, Pabst, and Schlitz. The city's baseball team, the Milwaukee Brewers, is even a namesake of these roots!
Despite the area's vibrant beer scene, however, healthcare is the main industry that dominates the economy in Milwaukee. Three of the city's major employers are in the health sector, including Aurora Health Care, Ascension, and Froedtert & the Medical College of Wisconsin.
You might notice that Milwaukee has property taxes that are a bit high compared to these other affordable cities; however, the median home prices are still much lower than the national average.
5. St. Paul, Minnesota
When it comes to important factors such as health, safety, education, and childcare, the city of St. Paul truly reaps all of these and more. The city has even made it onto Niche's list of "Best Cities for Young Professionals in America."

There's always something fun to do in St. Paul, and the city is known for its fun outdoor music festivals that last all throughout the summer. Some venues for the festivities include Bands on the Boulevard, as well as the waterfront Dock & Paddle at Como Lake Pavilion.

While areas of the housing market in St. Paul can get quite competitive, it is still much more affordable than many other cities in the state of Minnesota.
6. San Antonio, Texas
You'd think Texas wouldn't be the most affordable place to find a home, but the underrated and abundant city of San Antonio too often gets overlooked! The BBQ scene in San Antonio is unmatched, and you can listen to some of the best country music while living here. You'll also be lucky to reside right near the San Antonio River Walk, which is full of dining, shopping, and cultural experiences. Basically all you need in one of the most popular spots in Texas!

San Antonio has plenty of job offerings, as well, including some large employers like USAA, TaskUs, and H-E-B. Home prices are lower than the national average of $348,100, and the overall cost of living in San Antonio is even lower than the national average.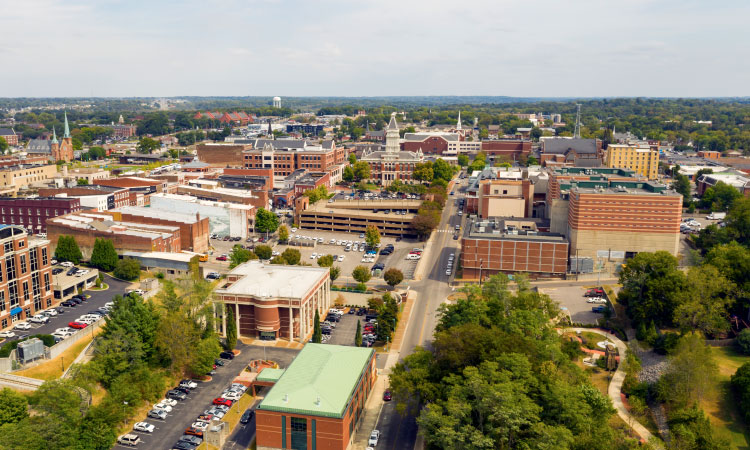 7. Clarksville, Tennessee
Clarksville is another city that may come with a lower average income, but the lower housing prices make up the difference. Clarksville is a place with beautiful weather and lots of fun things to do, including river walks and an eclectic nightlife scene. Head to O'Connor's Irish Pub and Grill for live bands, karaoke, and more, or dance the night away at The PEA PATCH.

It's important to note that Clarksville has some higher crime rates — over 20% higher than the national average. However, its numbers are lower than state averages across the board.
8. Montgomery, Alabama
A fun fact about this Alabama city is that it's home to one of the most tremendous aerospace industries, making Montgomery a great place to live for those looking for a job in the field. Some of the aerospace companies you can find in Montgomery include Boeing, Northrop Grumman, and the U.S. Department of Defense.

Historical attractions and recreational parks are among the highlights for things to do in the area, which includes the Montgomery Zoo, Riverfront Park, and Old Alabama Town. If you want to gain better insight into how locals lived in the past, Old Alabama Town is a great place to start.
9. Palm Coast, Florida
Because of its low cost of living and reasonable median home price, Palm Coast is certainly an affordable place to be if you're looking to move to the Sunshine State. Down payments are nowhere near as high as they are in other parts of the country, and Florida also doesn't have a state income tax.

An obvious perk of living in Palm Coast is easy access to the gorgeous coastline, along with many things to do for those who enjoy the outdoors. Mala Compra Mountain Bike Trail and Washington Oaks Gardens State Park are popular places for local residents to walk, bike, picnic, and simply admire the beauty that surrounds them.

Another plus of living in Palm Coast? Its geographic location. It's situated between the large metro areas of Jacksonville and Orlando.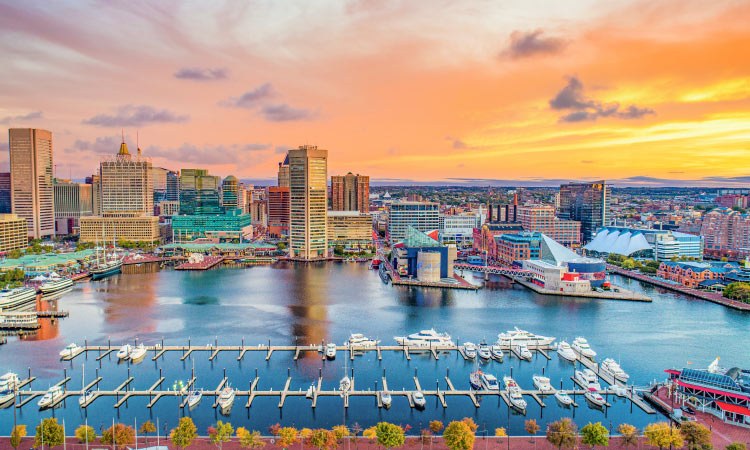 10. Baltimore, Maryland
You may be surprised to see that Baltimore has made this list! Baltimore is home to some stunning harbor views, along with the popular Lexington Market and many other public markets. The Baltimore Public Market System is a large network of neighborhood-based markets that provide fresh food, places to get together with other members of the community, and more!

With an average home value of just over $182,000, the city of Baltimore is home to a wide variety of affordable homes at great prices. Many people who choose to live in Baltimore actually work in Washington D.C., just because of how much cheaper it can be to find housing! Manufacturing, government, and information technology are among the most popular occupations of residents residing in Baltimore.
11. Buffalo, New York
Over the past decade, the city of Buffalo has undergone quite the major transformation. There have been many new restaurants, events, and activities happening each year, which has helped create a more vibrant and close-knit community. If you want to get involved in the community, the city has an ongoing list of events for locals to check out.

It's never difficult to have a fun time in Buffalo, as the city is known for its lively nightlife scene. Mr. Goodbar is known for its comedy nights, live music, games of pool, and of course, good drinks.

Buffalo also has a strong economy, and you can easily find jobs in popular industries that include finance and even hospitality.

While Buffalo is a fun place to reside, the crime rates in certain parts of the city are pretty high. That's why it's important to look around in the safer areas, like Kaisertown and Masten Park.
Move to One of the Best Cities to Buy a House in 2023 With PODS
Once you've done your research into the best places to buy a house and have chosen your dream home, give PODS a call to help you get where you need to go! With a portable storage container from PODS, you can easily pack up and load all of your belongings to get to your new home. The best part? You can do it all at your own pace, and everything will be delivered to your doorstep once you're there — whether it's local or long distance!
Editor's note: For ease of reading, monthly rental prices were rounded to the nearest $25 and home values were rounded to the nearest $100. Median annual incomes were rounded to the nearest $10.
Get a Quote
Choose the service you need
Comments
Leave a Comment
Your email address will not be published. Required fields are marked *