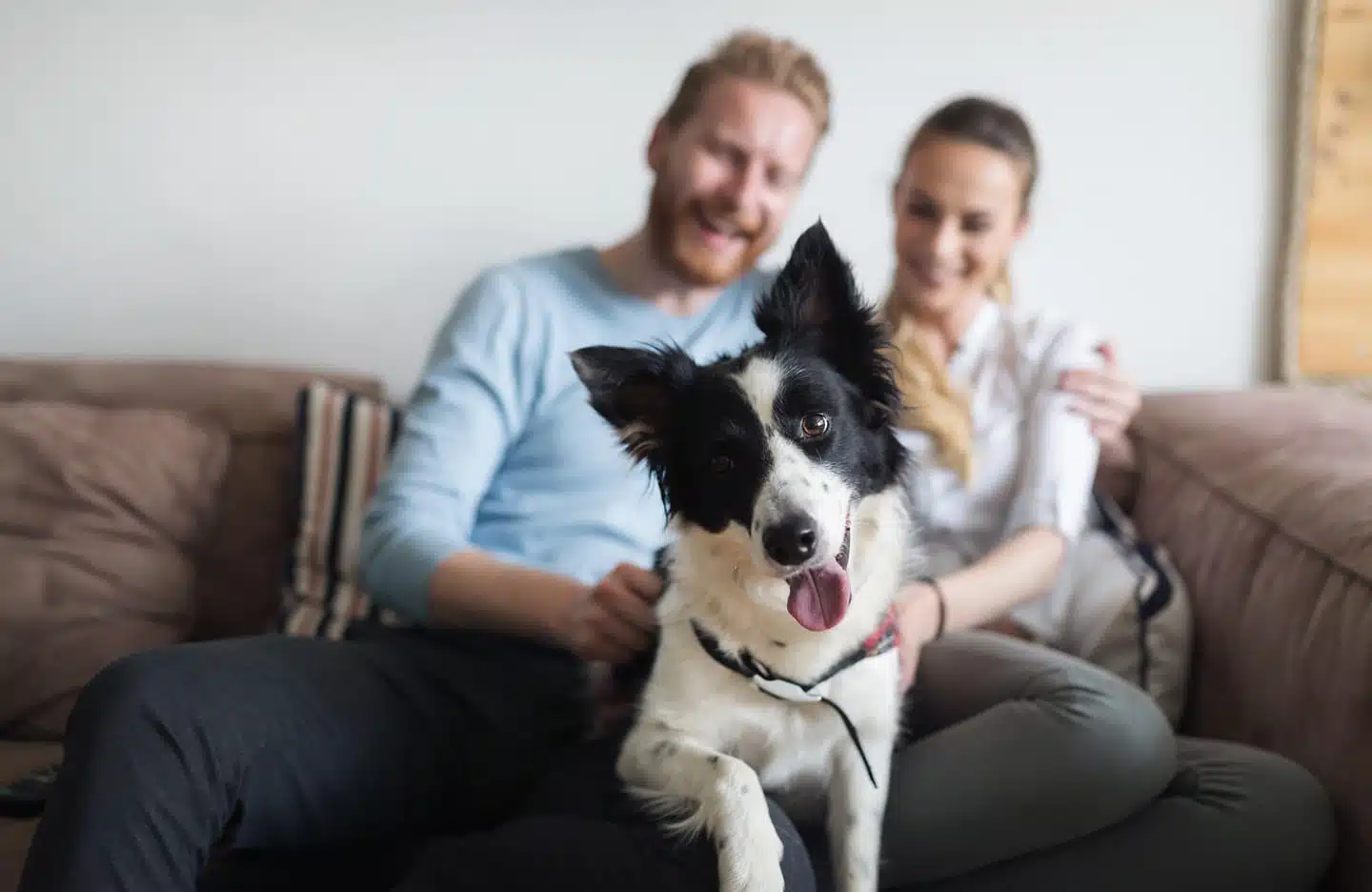 Moving with Pets — How to Keep Your Sanity, and Theirs
by
PODS
Posted on June 12, 2018
According to the American Pet Products Association, 70% of U.S. households own a pet. That's about 85 million families across the nation who likely consider Fido and Whiskers as much a part of the family as themselves. Another interesting stat — the average American is expected to move 11.4 times throughout their lifetime. That means thousands people are moving across the street or moving across the country with pets every single day. How do we keep those furry, feathery, and scaly friends happy amidst a stressful move? Read on for some of our favorite tips.

Begin by double checking any city/state, neighborhood or apartment complex rules ahead of time.
Here are some great questions to ask yourself when researching moving your pets to a new state or new home:
Are there rules for entry into a new state?
Will my pet need an ID and/or vaccination tag? Is a chip required by the city?
Do I need any permits?
Your best bet is to make sure all three of these areas are covered regardless, but these are a good start to make best moving plan for your pet.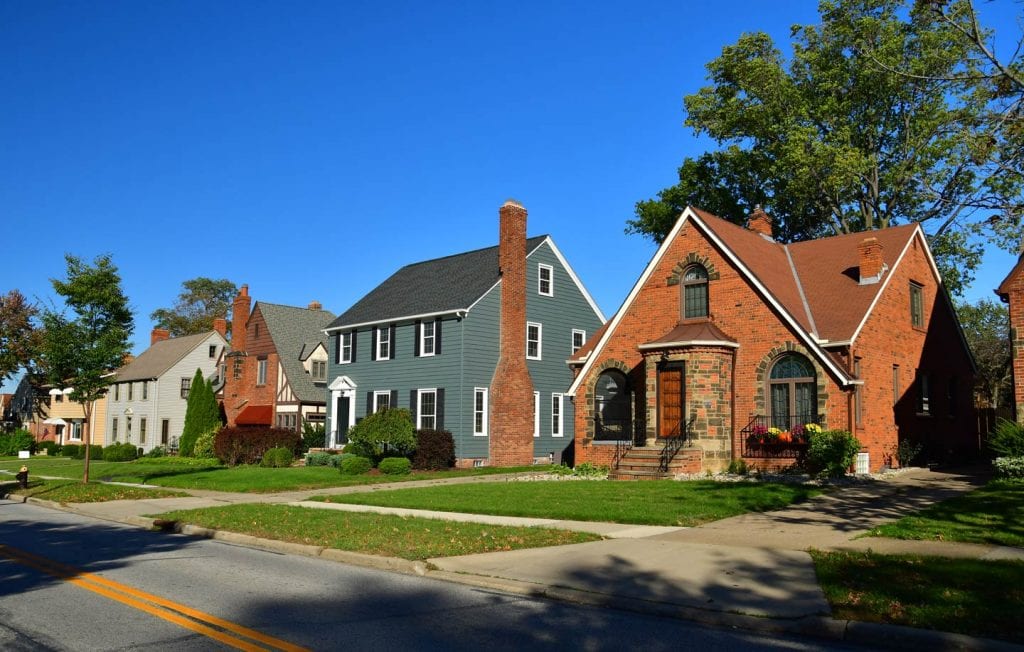 Assuming you've done your homework (and your dog didn't eat it), the next step is to ensure YOUR PET'S trip goes as smoothly as possible.
Moving is stressful on animals. They don't understand what's happening and can have difficulty adjusting. Also, depending on the species, your pet probably won't be comfortable spending hours in the same space. A few tips to consider:
Crates can be a source of security and safety for crate-trained animals, but they can also be small and uncomfortable spaces. Be sure to plan stops along the way every few hours so your pets can stretch and rest — they need it, too!
Pets with microchips, collars, and tags are much easier to find if they get lost or run away in confusion, something you run the risk of when moving with .
Bring a supply of water from your home and, of course, enough of the food they're already used to. This can help calm them and prevent sickness. Collapsible rubber bowls can also conserve space.
Are you thinking of using sedatives?
Tranquilizers and low-dose sedatives can be useful in keeping your pets comfortable and asleep along the way. However, you should absolutely talk to a veterinarian about what's best for your dog, cat, or otherwise, given their size and medical history.
But what if I'm flying to my new city? Can I bring them on the plane?
Possibly. Some airlines allow carry-on pets provided they're small enough, but larger pets must travel as "air freight" in pet containers, which isn't as cruel as it sounds. It does, however, carry added risk and can be difficult for pets with separation anxiety.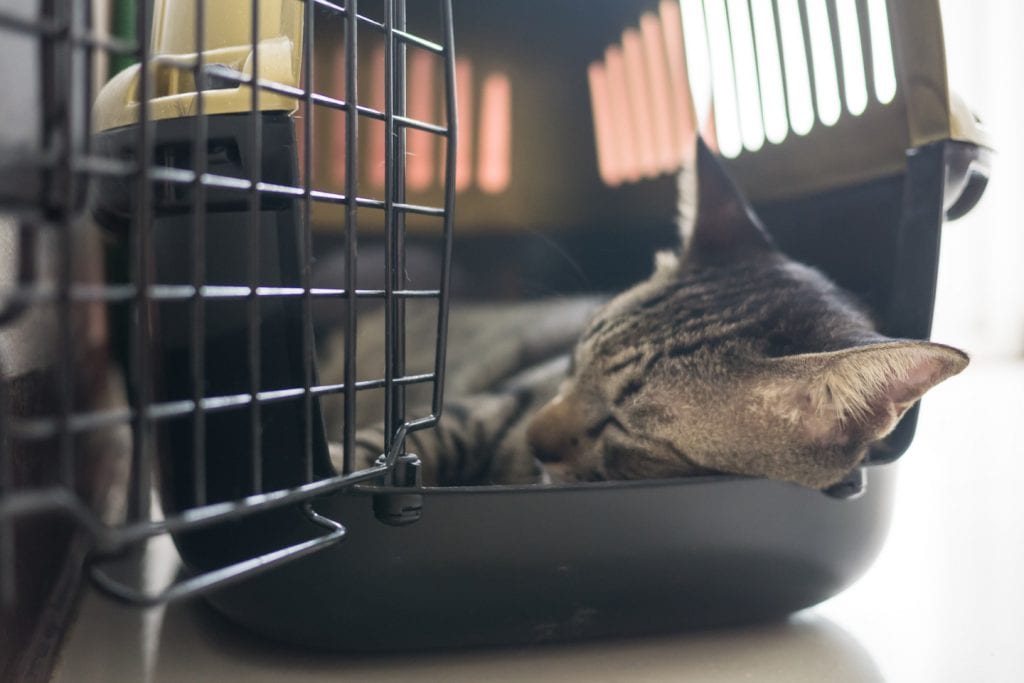 Whichever way you're transporting your pet pal, be sure they have a favorite toy or two with them. It will help keep them occupied, and the scent will help calm their nerves. If you are driving, however, here are some other things you should bring along:
Copious poop bags
Paper towels and spray cleaner
Treats (delicious, delicious treats)
A blanket or bed — something cozy they can sleep on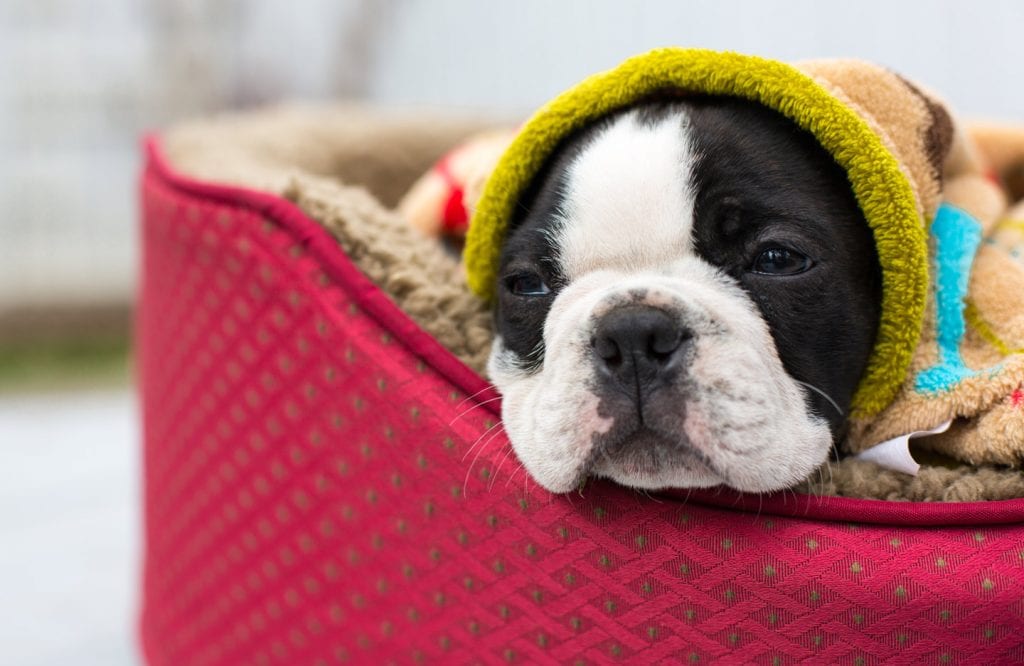 Pets of all shapes and sizes present unique moving challenges.
But by planning ahead, talking to your veterinarian, and putting yourself in their shoes paws, you'll make moving your pet that much easier on both yourself and your faithful companion. Because if one of you goes crazy, the other surely will, too.



Get a Quote
Choose the service you need
Comments
Leave a Comment
Your email address will not be published. Required fields are marked *