Moving brings excitement and the thrill of a fresh start, but it also brings deadlines and stress. With so many tasks flying around, it's easy to overlook things. But never fear. We've researched the most common moving mistakes and developed these eight key tips on how to avoid them.Tackle moving day like a pro.
Mistake 1: Hiring Shady Movers
Just because a moving company has a billboard on the highway or a website doesn't mean they're reputable. It's important to do your research. Call and talk to at least three different companies, if not more. Comb through reviews and their social media platforms to learn about their customer service and see how responsive they are. And remember, there are several moving solutions to consider, including truck rental companies, full-service movers, and
— our personal favorite — moving with portable containers.
Don't forget to download our complete moving checklist to guide you through the moving process.
If you really want to be thorough, check out the Better Business Bureau, the American Moving & Storage Association, Angie's List, your state transportation regulator, and the U.S.Department of Transportation. These sites are valuable resources if you want to make sure the company you're hiring is truly up to par.
Mistake 2: Holding on to Clutter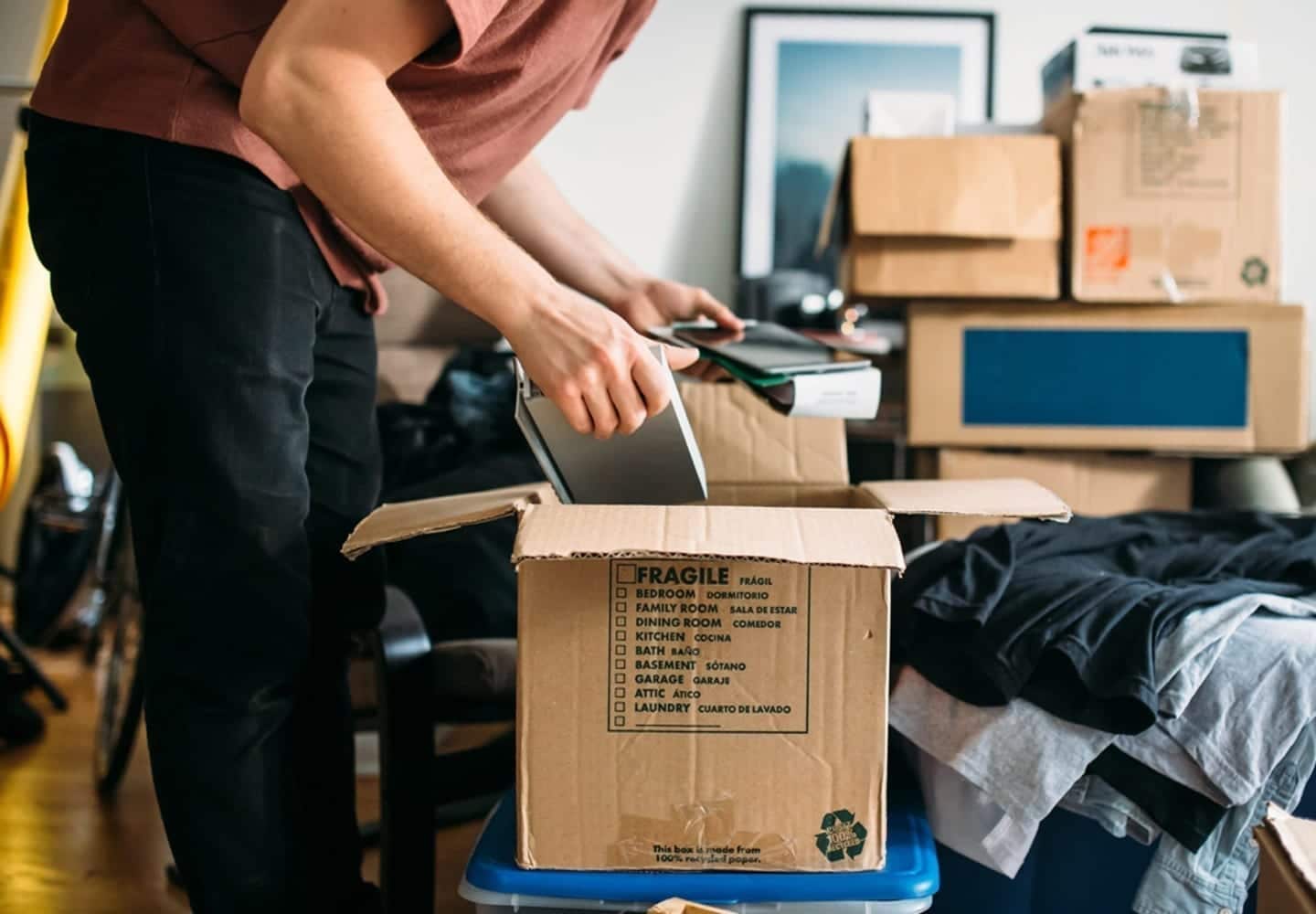 Whether you've lived in your current home for one year or twenty, you've probably accumulated some unnecessary things. Don't pack up that clutter and haul it to the next place — purge before your move. Give yourself plenty of time, and start at least a month before moving day. If you're overwhelmed by the sheer volume of things you encounter every time you open a closet, it's time.
First, give away anything you haven't used in a year. Then, go around the house and put stickers on things every time you use them. Do this for a few weeks, then go through the house again and get rid of anything that doesn't have a sticker on it. Finally, don't bring anything new into the house until you've gotten rid of something old. Or better yet, save those new purchases until after you've moved, and spare yourself from having to pack yet another box.
Mistake 3: Procrastinating
No matter how much you plan, packing always takes a thousand times longer than you think it will. One of the biggest hindrances to an organized move is not giving yourself enough time to pack. No one wants to wake up at 3 a.m. on moving day to shove the entire kitchen into boxes.
So start the packing process early. Label your plastic bins and boxes so you know what's inside. This will make a huge difference when it's time to unpack and won't leave you searching for your hairbrush the first week in your new place. For more packing tips, check out our blog post on the art of packing. If you have put off packing too long, consider hiring professional packing help.
Mistake 4: Being Disorganized
Moving takes a lot of planning ahead. Have we mentioned that yet? Not only do you have to pack, you have to schedule a truck or moving container, get moving help (even if it's family and friends), and keep track of various dates. Plus, there's utilities, bills, changes of address, and food for the move. Then, you know, there's the actual moving.
To stay on top of it all, you need to get ninja-level organized. Make a master list of everything that needs to happen before you move and separate it into digestible chunks. Group these smaller lists according to when things need to be done, and before you know it, your eight-legged moving monster will no longer seem so scary.
Mistake 5: Forgetting Your Survival Kit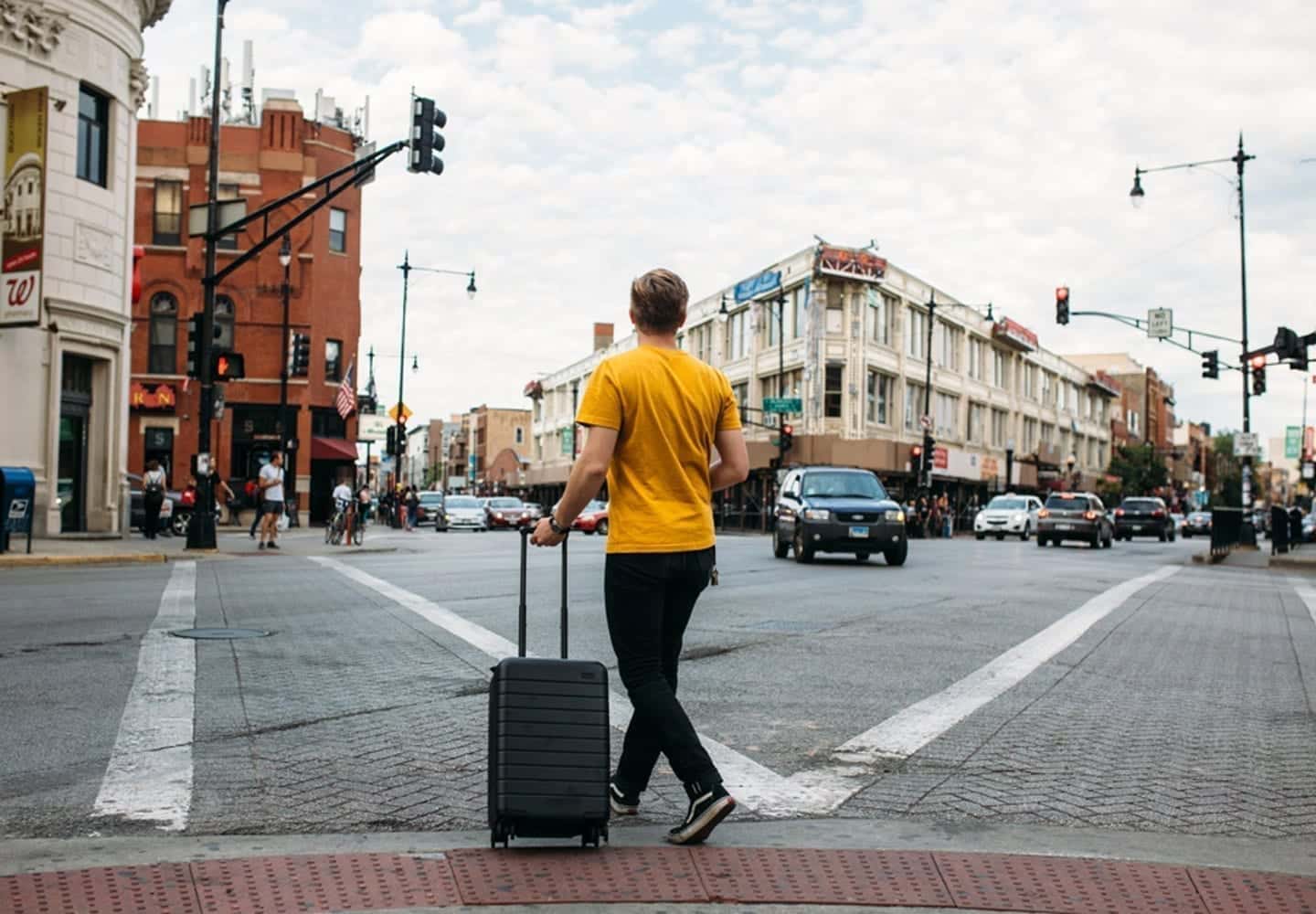 When you're moving, remember that all your earthly possessions will be packed up for several days. To make sure you still have the essentials, pack yourself a survival kit in a separate bag or box to take with you in the car or on the plane.
What you'll need:
Clothes and toiletries for roughly four days (just to be safe)
Wallet, keys, and phone
Important documents like your lease, registrations, passport, etc.
Medications
Electronics you use on a regular basis (do not forget that phone charger!)
A couple rolls of toilet paper — many people forget their new home doesn't come stocked with TP!
Scissors to unpack boxes
Don't forget to pack coolers and bags of food as well. Stopping for snack breaks will keep you and your family sane and fed during the move, and having food on hand can save both time and money.
Mistake 6: Packing Heavy Items in Large Boxes
Everyone gets a little overzealous when packing.You can get so caught up in filling a big box that you fail to realize you're making it heavier than you can carry. Heavy items, like books, should be packed in small boxes. This goes for dishware, too. Not only will this keep you from hurting your back during all that loading and unloading, it will also keep those heavy things from breaking through the cardboard. Win-win!
Mistake 7: Failing to Schedule Utilities in Advance
One of the trickiest things to coordinate when you're moving is utilities. Play it safe, and contact your new utility provider at least two weeks before your move-in date. Make sure you know your move-out and move-in dates when you call, so they can take care of your service transfer right away. You should also ask what time of day the service will be completed. Some companies switch your service first thing in the morning, so if you're planning to do some last-minute cleaning in your old place, you run the risk of doing it without power and AC.
Keep a notebook where you take down the date, time, and customer service representative you talked to. That way, you can backtrack and relay any misaligned information if you talk to multiple people within the company. You want to make sure you have power when you arrive at your new place, so take that extra step and write things down.
Mistake 8: Moving Furniture Before Measuring
"Measure the furniture," you say? Don't worry — it'll all fit in the truck. Yes, but wouldn't it be nice to know it'll all fit in your new home, before you go through the trouble of moving it there? Especially if you're, you know, downsizing?
Here are some basic spacing rules to live by when placing your furniture, from our friends at Articulate:
Dining table: Leave 36 inches between your dining room table and any walls or other furniture.
Dining chairs: Allow 20 inches between chairs to avoid overcrowding the table or your guests.
Living room: Allow at least 18 inches between your sofa and the coffee table to allow for ample stretching room.
Rugs: Leave at least six inches between the rug and the wall, and only rest two legs of furniture on the rug.
For minimal crowding, never put furniture within 40 inches of entryways.
Sketch out a rough blueprint of your new home and add the furniture you plan to move, so you know exactly where to place it when you get there. If you're hiring moving help or recruiting friends and family, having designated areas for furniture already mapped out will make everything easier. Your friends and family will thank you for having a plan of attack before they show up with helping hands, and you'll be glad you took the time to make this last step of the process as smooth as the rest.
Get a Quote
Choose the service you need
Comments
Leave a Comment
Your email address will not be published. Required fields are marked *