Take advantage of our limited time offer. Enter promo code HOLIDAY25 to save up to 25%.
See offer details
.
When is the Best Time of the Year To Move?
When you're planning a move, it doesn't always pay to follow the pack. This is especially true when it comes to timing. While late spring through summer is the peak season for moving — particularly because of weather and school schedules — that doesn't mean it's the right time for you. Each season is different in terms of how it may benefit your relocation. Consider these factors when it comes to finding your best time of the year to move.
What Should You Consider When Scheduling Your Move?
1. Your Budget
The process of moving can be expensive, so it's pretty much a given that you'll be forking over a hefty amount of money to get settled in your new location. One huge way to cut back on expenses? Consider moving during the fall or winter, as moving rates and housing prices are generally lower at that time.

However, if you'd prefer to move during warmer weather conditions, there are ways to save some cash there, too. For example, planning your move several months in advance and setting money aside until your big day can make the financial impact feel a bit lighter. If you need to expedite your savings in a pinch or make sure your savings remain untouched, using an online banking service like Chime can help take care of this for you automatically. Another way to cut costs? Consider moving during the week. Rates tend to be a little lower, since most people prefer to move during the weekend.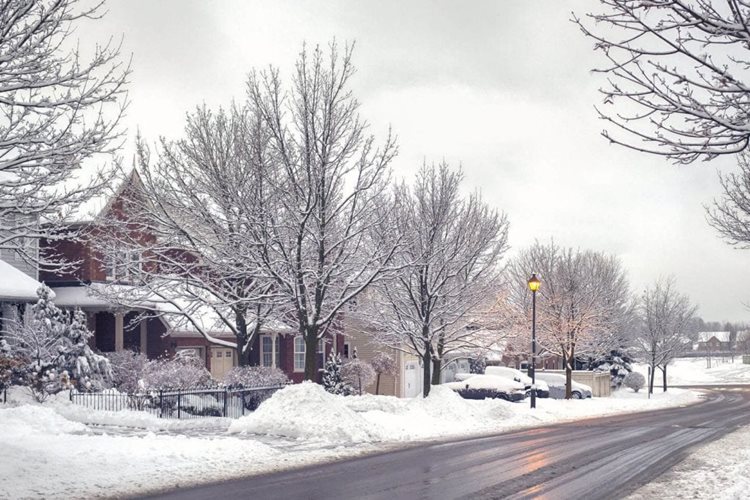 2. Your Climate
If you can't fathom the idea of moving in the dead of winter, it's likely that your climate isn't conducive for a winter move. Snow, sleet, and ice can make packing and driving difficult — or worse, it can increase your chances of getting injured. Likewise, a summer move in hot climates can add to the intensity of physical labor and can present health hazards of its own. When moving, consider your climate and which seasons provide favorable weather conditions to make your transition easier. You might find a seamless experience to be worth a larger investment.
3. Your Housing Market
Predominantly moderate temperatures during the late spring and summer months generally make these seasons the perfect time to put your home on the market. That also makes them great seasons for buyers looking to find properties that suit their needs. However, because these seasons are, in turn, busy for movers, you'll experience the most competition from other buyers. So consider what's best for you. If having more housing options to choose from sounds ideal to you, then you'll want to close on a deal and hit the road during the spring or summer. If less competition and lower prices sound more to your liking, then consider making your move during the late fall or winter.
4. Living Costs
Although you're a pro at navigating your current location's cost of living, it's important to consider how your finances will be affected at your new location. Is the average cost of typical living expenses in the area, such as utilities, transportation, childcare, groceries, and leisure activities pretty comparable? Do these prices change, based on the season? For example, say you're used to leaving the heat off and the windows open during the wintertime in your current neck of the woods. But your new digs? They'll likely come with a hefty heating bill, due to the typical weather patterns. Now, that money that you saved moving in the winter… will it be offset by the extra money you'll be paying in utility bills for the rest of the season? Would it actually be more cost-effective (and less of a headache) to make that move during the warmer months?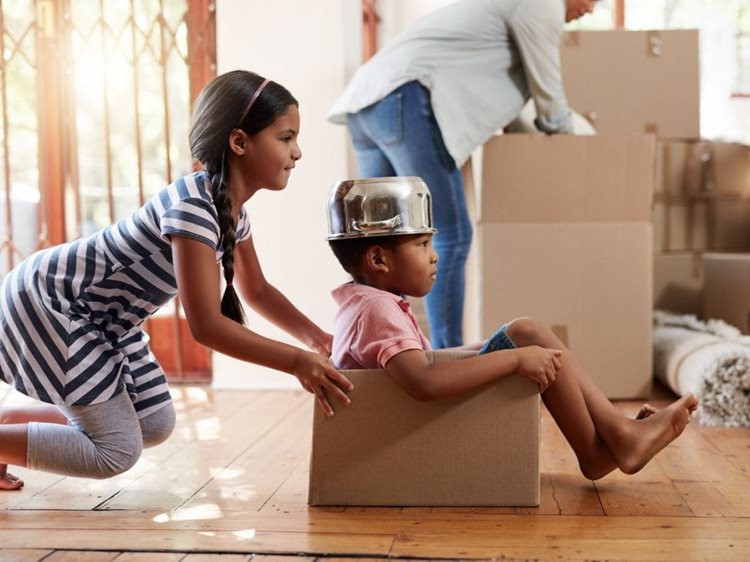 5. Your Children
Regardless of your reason for moving — job relocation, a new start, to be closer to family, etc. — it can certainly be stressful for you as an adult. However, moving can take quite the emotional toll on children, as well. In addition to having to adjust to a new area, children have to forge new friendships while keeping up with schoolwork. This can cause your kids to view the move in a negative light. To avoid this, consider scheduling your move during the summer, when your children have plenty of time to get comfortable with their new surroundings. Summer move out of the question? Consider scheduling your move when they're on a school break.
6. Job Opportunities
Do you already have a job lined up at your new location? If not, consider the current job market in that area. In certain fields, there may be more opportunities available when you look for positions during specific times of the year. Overall, though, the beginning of the year is often regarded as the best time to look for a new job, while the summer and most holiday seasons are typically not as ideal, since many people are traveling or busy with family obligations.
When Is the Best Time To Move Into an Apartment?
Moving into an apartment versus a house has its own considerations. Aside from the usual factors that go into signing a lease, such as the amount of money you have available and the urgency of your move, finding a good deal on an apartment will almost always be influenced by the time of year.

The most popular time of year for renting is between May and September, due to the various life changes that happen during this period. For instance, many high school graduates leave their homes to pursue their studies or jobs at different locations. And many graduating college students start looking for properties close to their future careers.

And it's no surprise, of course, that It's simply easier to move when the weather is warm. Who really wants to worry about driving along icy roads and carrying boxes while wearing a thick winter coat?

But if price and availability are top of mind for you, the weather and various life changes that happen during this period have a significant impact on these aspects. It's easier to find an apartment during the winter season because there is a wider selection of properties available, and it's generally more affordable. During the summer, due to the high demand for rental space, the cost of rent can increase significantly.

Q: Is it cheaper to move in the summer or winter?
A: Because there's so much more demand in the warmer months throughout the summer, it's usually much cheaper to move during the winter season. Wondering about the best month to move, in particular? That ranges from October to April.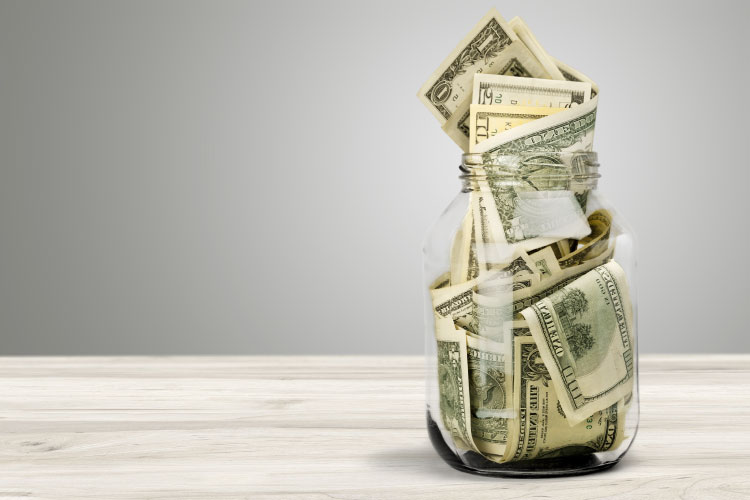 Cashing In on Rental Savings
Since vacant apartments are a hassle to deal with, landlords are usually able to offer rent specials during winter months. Some of these specials might include waiving the security deposit fee or even providing a free month's worth of rent.

Renting during the slow winter season allows you to avoid getting pressured into signing a lease right away, which eliminates the risk of having someone else get the apartment while you consider it. You will, in turn, have more time to thoroughly research the features of a new apartment before making a final decision.

The downside? The landlord may give you a shorter lease in the winter, as they may want to get the property back on the market later in the summer, when the rates are higher and there are more potential tenants.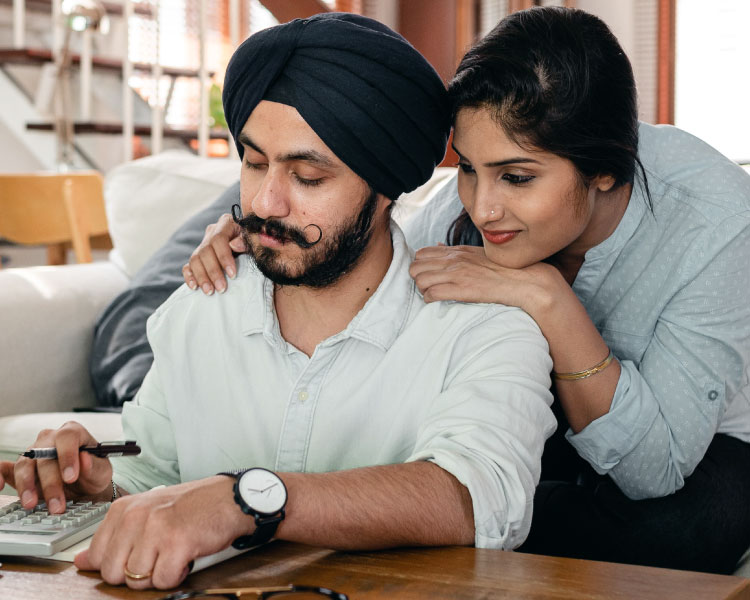 (Source: Ketut Subiyanto via Pexels)
What Are Some Typical Moving Expenses?
Moving expenses can vary significantly, based on factors such as where you're traveling to and how much stuff you have. Check out some of the most common moving expenses, along with some expenses that you may not have thought about.
1. Packing Supplies
Okay, this one's a no-brainer. You must have the necessary supplies to pack your things if you're not hiring movers to do it for you. Some of these supplies may include boxes, plastic wrap, labels, color markers, and bubble cushioning roll.
2. Travel Expenses
This can range from quick coffee stops along the way to the cost of airline tickets while your car is being shipped to your new location. Even as minute as some of these expenses can seem, at times, they can quickly add up!
3. Parking Fees and Permits
Do you need to obtain a special permit to park your rental truck or portable container while you unload at your new digs? Likewise, some buildings have designated parking spaces for each unit. And some residents must have special permits to even park on the street in front of their houses. It's always a good idea to assess whether or not that's the case with your new home and whether you'll need to pay an additional fee.
4. Utility Connection Fees
You may know that you'll likely have to pay a fee to get the latest and greatest cable box or Wi-Fi setup for your new home, but did you know that you'll also likely pay a fee to transfer your basic utilities to your new residence? Even if no one has to physically turn your electricity on or off, many utility companies still charge a connection fee.
5. Insurance
Renting a truck to haul your belongings? Hiring a company to deliver the goods? Unless you're making 1,234,556 trips to and from in your car, you're going to want to pay for insurance. Some companies require a certain amount, and some companies provide a certain amount. Regardless, take some time to consider what your belongings are worth, just in case. After all, this is all (or at least most) of your belongings we're talking about, right?

Q: What is the cheapest month to move?
A: The prices of housing typically drop as soon as the temperature gets colder, so when it comes to the cheapest month to move, the best deals can usually be found from October to April. People are less interested in moving during the colder winter season, and schools are also still in session, which means fewer people are looking to buy and rent. Cool-season moves will save the most money with movers, as well, on everything from rental trucks to portable containers to full-service movers.
The Best Time of the Year to Move Ultimately Depends on Your Own Circumstances
While the winter season may be the cheapest time of the year to move, it may not work around your life circumstances, and it can certainly be more of a hassle navigating the harsher weather! The summer season typically comes with more expensive housing markets, but it's often the most ideal time of year to move for many folks. Ultimately, though, there's a mix of pros and cons to both. No matter what you decide, after weighing the pros and cons of each season based on your particular situation, you'll find just the right timing for your move. And the best part? PODS will be available to help, no matter when that time is.
Get a Quote
Choose the service you need
Comments
Leave a Comment
Your email address will not be published. Required fields are marked *