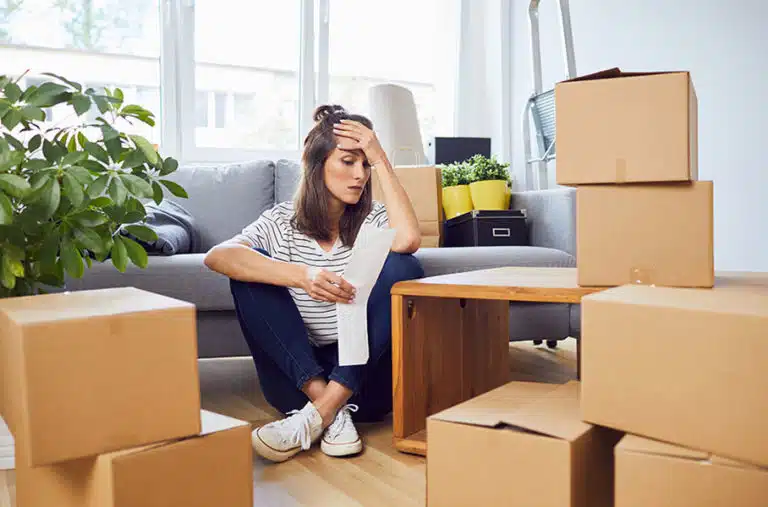 Budget Movers Might Not Be So Cheap After All
There's no doubt moving can be one of life's most stressful events, OnePoll even conducted a survey that shows 45% of respondents think it's life's number one most stressful event. From figuring out how you want to move your belongings to figuring out how to navigate a new city, the impacts of moving are both financial and emotional.
To ease some of the financial burden, at least, many people look for two things when it comes to moving companies: how budget-friendly they are and how trustworthy they are. Of course, no one wants to break the bank when choosing a moving company. After all, there are plenty of other financial factors involved with a move, like the purchase of new home essentials, rent, and more. But whether it's moving across state lines or across the country, everyone can also agree on something else: They want it done right.
At first glance, budget movers may seem like a no-brainer. They'll charge you less upfront than big companies. What's not to like about that? But what many people don't realize is that budget movers can end up costing more than you've bargained for in the end.
Let's take a look at how cheap movers may not have your best interest in mind after all — and what other alternatives are out there to consider that won't leave you regretting your decision to sign on the dotted line.
Budget movers may not be so budget-friendly after all
At first, budget movers will give you an estimate that knocks out the competition. Why would you even consider those other estimates? However, after you put down a deposit, that's when things tend to get sketchy.
First, cheap movers can be unreliable. They may cancel on you or postpone, which could cost you more money. And, most importantly, they usually have higher damage rates and don't offer moving insurance.
Did you know? Many buildings won't even allow movers to enter their property without insurance. When you're vetting a potential moving company, make sure you ask to see their certificate of insurance.
If they do show up when they're supposed to, you may immediately get slapped with some hidden fees, like charges for gas, tolls, and other miscellaneous costs. And if you forget to tell them about any stairs or furniture assembly involved — or anything that wasn't literally written down on the estimate, for that matter — they can tack on those costs after you're settled in.
You should also be wary of moving scams — situations where scammers will charge you an affordable rate and pick up your belongings only to hold your stuff hostage until you pay their "ransom." Yes, it sounds crazy, but it happens all the time.
In a nutshell, do your due diligence. Research, read reviews, ask questions, and get everything in writing. A quick phone call to verify a few questions wouldn't hurt, either. Ultimately, using cheap movers may not be worth the "savings" when all is said and done.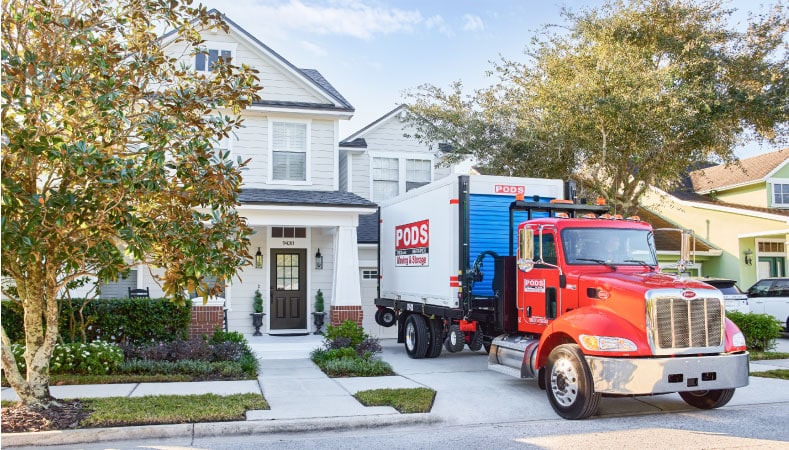 Alternate moving options worth considering
Don't want to risk the potential headaches and hidden costs of so-called "budget movers"? Take a look at these moving alternatives instead:
DIY
If you're really looking to stick to a budget, it doesn't get any cheaper than doing everything yourself. This means paying for the packing supplies, packing your belongings, renting a truck, and loading everything in with a bunch of buddies. You can even buy your own moving insurance to present to your new building, if needed, and cover damages to your possessions.
Obviously, this idea is ideal if you're young and energetic with only a one-bedroom apartment to move. An older family in a large house moving across the country? That's going to require some real convincing — and a lot of free pizza — to get helpers on board.
It's stressful to pack and downsize your space as it is, so moving everything yourself will just be another stressful task to add to your to-do list. And since you're probably not a professional, you can hurt yourself or break something on the job that can't be replaced, as well. Before going all in, just be sure to take all the factors into consideration. But if, in the end, you're the tenacious type, by all means, give DIY a try!
Full Service
Reputable, full-service movers can do everything from A to Z. They can provide you with packing materials and supplies, pack up your belongings, and even disassemble and assemble your furniture. As an added bonus, they can also load and unload everything from their trucks and unpack your belongings for you. But be aware: the good ones can also cost a pretty penny. For those with a tight timeline and a lot to get done, hiring full-service movers is certainly worth the cost — that is, if you have the extra money to spend.
Portable Moving Containers
When we think of moving, we think of it as a simple process of bringing all your stuff from Point 1 to Point 2. But ask anybody who's done it recently, and you'll soon come to realize there are Points 1.1, 1.2, and so on that are hard to foresee. That's why a flexible moving option that lands somewhere between DIY and full-service like PODS portable moving containers is ideal for people who want some time built into their move.
Have a container delivered right to your driveway for easy loading on your own schedule. Then, let PODS take care of the driving. They'll deliver the container right to your new home or, if you need more time, you can keep it at a secure storage center until you're ready. Need help with packing and loading? PODS can refer you to some trustworthy local "muscle" to help you with as much or as little as you need.
Moving FAQs
Q: What is a reasonable moving cost?
A: It all depends on your location, how much needs to be moved, and how much disassembling/reassembling needs to be done. Long-distance fees will also add up. Though in general, you can expect to pay at least a few hundred dollars for a local move to several thousand for a cross-country trek.
Q: How much should I pay for local movers?
A: You should expect to pay anywhere from a few hundred to a few thousand. The wide range is due to the many elements that need to be taken into account. Are there stairs? Will there be furniture disassembly/assembly? Do you have exceptionally heavy objects, like a piano? Is the new location more than 100 miles away? These are all questions to consider and factor into your predicted moving cost.
The best way to determine a fair price is a good, old-fashioned phone call to several local movers, gather their quotes, and compare. You can then go back to your preferred choice and ask if they can match the best price you've found.
Q: What day is cheapest to hire movers?
A: Movers aren't as busy during the weekdays, which are the cheapest days to hire a mover. They are way busier and more expensive on the weekends, however, when people have more time to move.
Q: What are hidden moving costs?
A: When a service is estimated to cost one price but ends up costing you much more because of costs that they weren't upfront about, you've been hit with hidden costs.
Q: What is moving insurance?
A: A certificate of insurance ensures your new home and old home are covered for any potential damage or lost items that could occur during the move. Without insurance, you'll be responsible to pay for any broken items or scratched-up walls. You'll want to make sure your stuff is protected, especially with fragile items like kitchenware and furniture. Insurance also protects workers who may get injured on the job and protects you from being liable.
Looking for more ways to cut costs while moving? Check out the PODS Blog — home to expertly packaged advice and resources to help you move and live better. 
---
Bonnie Azoulay Elmann is an NYC-based freelance writer and frequent contributor to the PODS Blog. Her work has appeared in Glamour, Health, and Parents, among others. She is an extremely driven digital storyteller who may or may not have a slight obsession with fanny packs.
Get a Quote
Choose the service you need
Comments
Leave a Comment
Your email address will not be published. Required fields are marked *