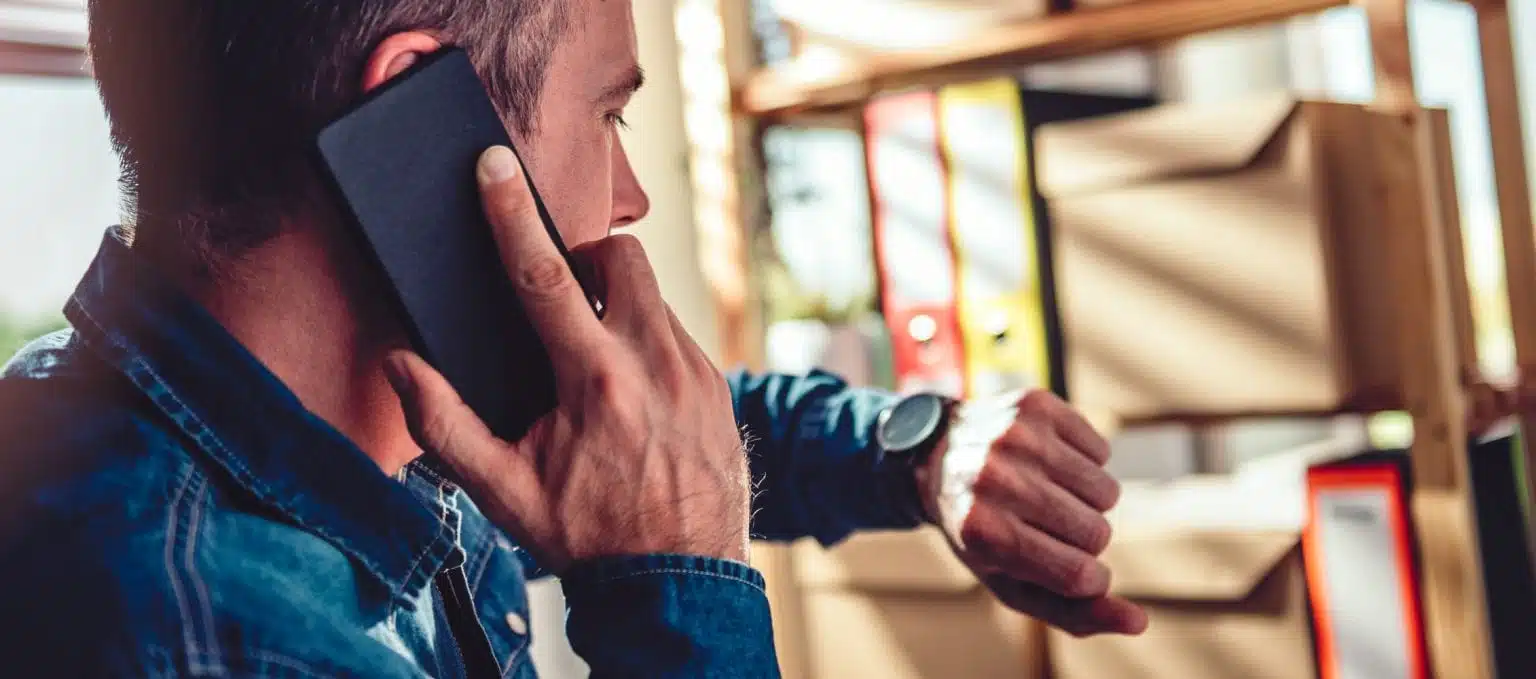 Need To Move in a Hurry? Moving Tips for Your Last-Minute Move
Moving is seldom something we choose to do on a whim — let alone on a tight deadline. If you've ever gone through the process, it's easy to understand why most people would rather avoid a last-minute move.

However, life loves throwing curveballs — both good and not so good. Unexpected home damage or personal setbacks, relocating for a new job, an abrupt breakup, or even a house that sells more quickly than planned can leave us scrambling with the challenges of a last-minute move. Or maybe you're just human, like me, and have been too swamped and stressed with the day-to-day to do any prep.
Regardless of the reason, if you're moving out-of-state or just across town, don't be surprised if your last-minute move has you feeling majorly overwhelmed. And whether you're hiring full-service help, looking for same-day movers, or sticking to the DIY route, take it from someone who's moved over 25 times and conquered a handful of my own last-minute moves: I feel your pain. But believe me, panic doesn't help!
First, slow down and take some deep breaths. Now, take a look at these last-minute moving tips I've put together from my experience — first-hand guidance on how to move quickly without too much stress, so you can start enjoying life in your new place.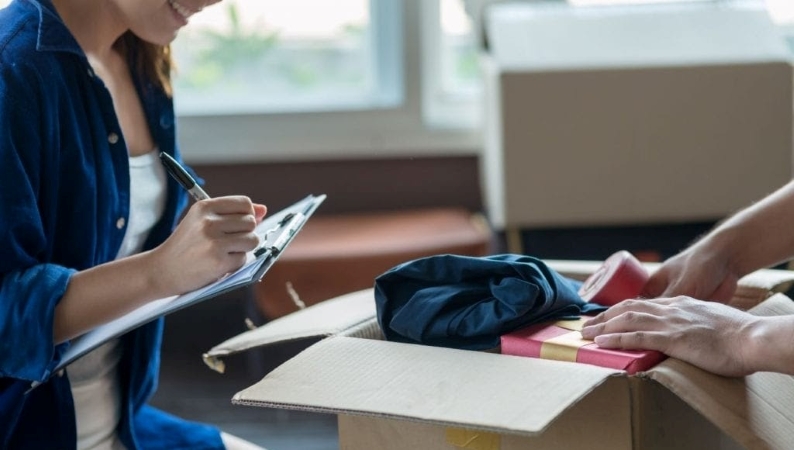 1. Make a Packing and Moving Checklist
Just because this is a last-minute move doesn't mean all the basics should go out the window. In fact, a moving checklist is even more essential when you're time-challenged. Your moving checklist is a prioritized rundown of everything you need to get done — plus deadlines — so you can free up brain space and stay on track.
As you power through your move, work your way through the list and check off items as you complete them. (If you're like me, few things feel better than crossing off those to-dos.) Our detailed moving checklist is full of ideas on what to include. Just pick out the essentials and adapt it for your own reduced timeline. You might also consider making a separate packing list, so you avoid forgetting important items. Remember: The key to success is to make your easy moving checklist rigid but realistic.
Q: How do you deal with last-minute moving?
A: Planning, preparation, and lists — lots of lists! — will make the process easier for you. If you have kids, though, you might need to spend a little extra time talking with them about what's to come — and why. As always, honesty is the best policy.
2. Set Up Your New Place With Necessary Utilities
Before we get too deep into these tips, take a minute to make sure all the essential utilities are set up at your new spot. (This may seem obvious, but it's easy to overlook in the chaos of a last-minute move.) Think: electric, gas, water, internet — anything you're going to need turned on when you walk through the door of your new place. While you're at it, it's probably a good idea to schedule the shutoff of existing services at your current home, too — a detail often forgotten when you're moving on short notice.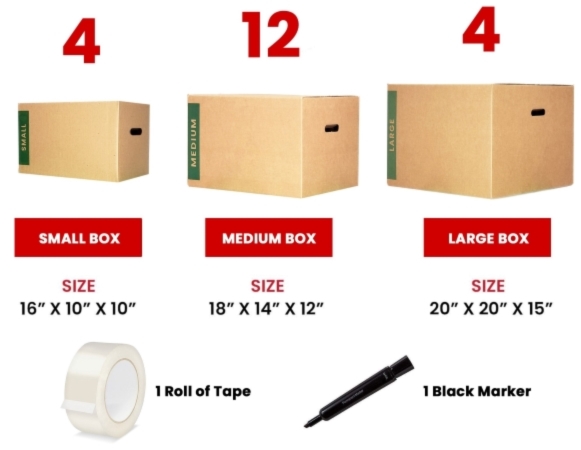 3. Consider Pre-Packaged Packing Supplies
Quick moves demand quick setups. During my last move, when I looked around at all the stuff I'd accumulated over the years, my head started spinning. Since I was short on time, I decided to skip the usual mental gymnastics of trying to figure out the sizes and number of boxes I'd need.
Instead, I snatched up a pre-bundled moving kit. These pre-packaged packing supplies were a lifesaver — and a timesaver. The kit contained everything I needed to kickstart my packing process, from a selection of different-sized boxes to packing tape and bubble cushioning rolls, and even a thick marker. (I also grabbed a few extra small boxes for good measure.) You can always go back for more boxes as needed, but the moving kit is a great, no-stress place to start — even more so if you're facing an emergency move out.
In addition to snagging one or two moving kits, it's wise to make sure you've got plenty of large trash bags on hand, preferably the heavy-duty style. These are necessary for the amount of trash that results from moving (you'll be surprised, believe me!), but they also work great for quick-packing items like clothes, shoes, or linens.
Need packing supplies quick? Get moving kits and all the other supplies you need with fast, free shipping now.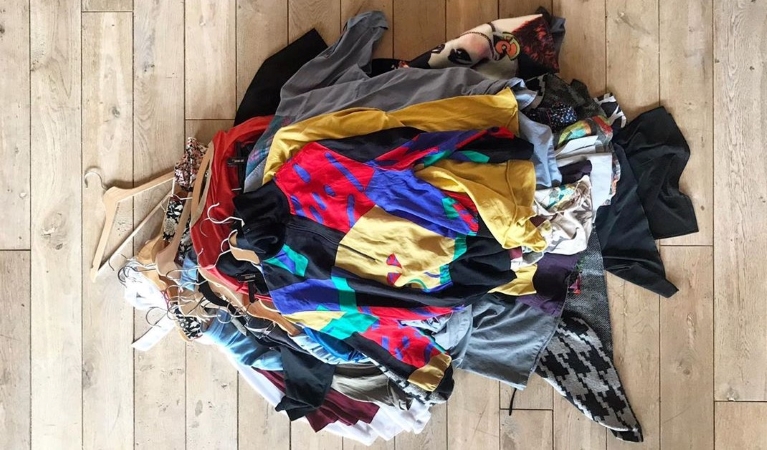 (Source: @mariarauch.pl via Instagram)
4. Get Rid of Things You No Longer Want or Need
If there's one tip I can give you on how to make moving easier, it's this: Purge. And trust me, I know from painful experience that it can be hard to get rid of things — even things we no longer need. In this way, a last-minute move can be a blessing in disguise — and a kick in the butt.
Before you start packing, designate an area of your home for things you won't be taking with you. Then, put on your Marie Kondo hat. And don't be afraid to get ruthless to speed up your downsizing. After all, the fewer things you keep, the fewer things you have to pack — and pay to move. And who's a fan of moving heavy furniture you're not crazy about?
Donate, trash, sell, or give away anything you're not keeping. My favorite donation go-tos are Habitat for Humanity and Goodwill, both of which will pick up certain items to sell in their fundraising stores (call your local branch to confirm). I'm also a fan of hosting an open house (literally!) for friends and family. Put sticky notes on the belongings you hope not to take with you, and let your guests do the purging for you.
Want more tips on last-minute moves? Find out how this busy mom kicked it into gear when her home went from listing to closing in just 24 days.
5. Focus On Getting It All Packed
When you're packing on a deadline, fight the urge to get precious with the process. While you always want to avoid blindly tossing items into bags and boxes, now is not the time to painstakingly sort everything or roll up every item in your closet. You'll have more time to unpack than pack — repeat this mantra over and over if it helps get the job done. (We've listed some of our favorite pack-it-up-quick hacks a little further down.)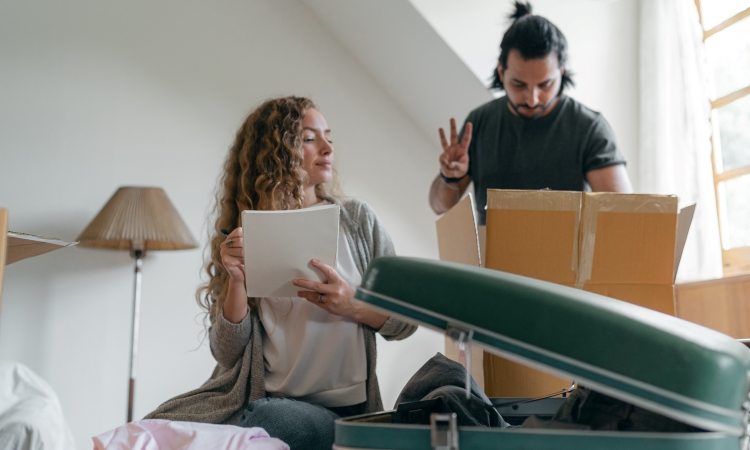 (Source: Ketut Subiyanto via Pexels)
6. Separate Your Essentials
There's nothing worse than realizing that you accidentally packed something you need and you have no idea where it is. Trust me, I've done it multiple times — usually when I'm packing in a hurry. I've learned my lesson, and now I make sure to separate out everything I know I'll need or want to have access to throughout the move and in the first few days in my new place. That way, I'm not tearing through boxes like a mad woman looking for a needle — a prescription, alarm clock, cell phone charger, kitchen knife, coffee maker, etc. — in my haystack of boxes.
I've also learned that packing a personal "essentials bag" helps lessen the immediate stress or need to start unpacking right away. Think of it like a travel bag that has everything you need to function normally (like toiletries, electronics, and clothes) while the rest of your stuff is in boxes.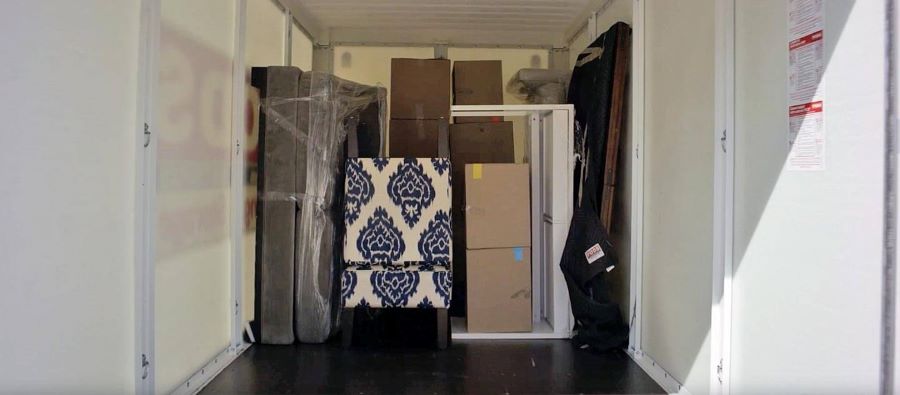 7. Hire Moving Help To Fit Your Needs
We're willing to bet that you already know you can rent a truck or hire professionals to get your things from your old place to your new place — even same-day movers, if you're able to fork over the fee for a last-minute moving company. But did you know you have a number of other options that may be a better fit for last-minute moves? Depending on the season, it can be hard to get full-service movers lined up on a tight timetable. And if you've got shifting dates, their rigid schedules may not work for you. Doing a little research into other moving options could save you a lot of stress.
For example, opting to use a portable moving and storage container service like PODS can add flexibility and reduce the pressure of a last-minute move. With PODS, a container will be delivered to your home, allowing you to get started packing and loading on your own schedule. This helps you get things out of the way while you continue to pack, reducing the chaos inside your home. When you're ready, PODS will pick up your loaded container and either deliver it directly to your new home or keep it in a secure storage facility. This can be ideal if you need to be out of your current home ASAP but don't have a new place lined up just yet.
You can also hire professional packers and loaders by the hour for just the help you need — whether you're using a portable container. rental truck, or your friend's pickup.
(Source: Curtis Adams via Pexels)
8. Don't Forget To Leave Your Old Place Clean
After all is packed and done, the last thing you're going to feel like doing is cleaning. Cleaning as you go may seem like a brilliant idea, allowing you to kill two birds with one stone, but don't fall for it: Rooms are bound to get messy again in the chaos of a last-minute move. Wait until you've completely moved out to clean the space. Most likely you'll only need to do a cursory cleaning — remove all trash, clean the floors, wipe down countertops, etc. Still, even a light cleaning can feel like a monumental task after the hustle of a last-minute move. So if you can afford it, treat yourself and hire a cleaning service to give yourself a much-deserved break. And check your lease: Your landlord may require a thorough cleaning in order to get your security deposit back.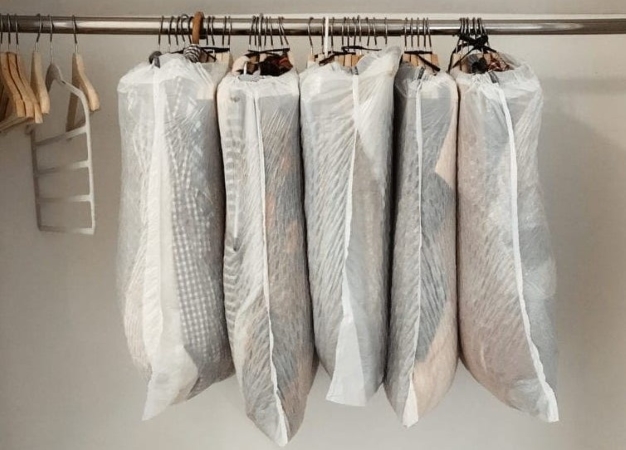 How To Pack for a Last-Minute Move
Not all packing tips are created equal. Here are a few tried-and-true hacks specifically suited to help you get packed quickly during a last-minute move.
Tackle one room at a time. Start with the spaces and items you use the least.
Use the clothes and linens you already have at home to wrap your fragile items.
Wrap heavy furniture with your large blankets and comforters, to help protect their corners.
Skip the urge to pack perfectly organized boxes. Don't be afraid to fill boxes with a mish-mash of items.
Stick to labeling your boxes by room, and only use detailed labeling for special items you know you'll want to find right away.
Use suitcases and heavy-duty trash bags to pack your clothes and shoes.
Keep your clothes on hangers, covered by trash bags.
Consider swapping out boxes for stackable, reusable plastic bins.
How To Unpack — Just As Quickly and Efficiently
The movers have emptied the truck and left. You're standing in the doorway of your new home, looking at a sea of boxes. Now what? Well, if you've followed our expert guidance about packing and labeling, you'll be in pretty good shape — as long as you convey this critical message to your movers and helpers before unloading starts: Each box should be placed in its designated room. That way, you won't be digging through bubble-wrapped belongings at 2 a.m. in search of headache medicine; it'll be in its proper place, a box labeled MEDICINE in your bathroom, waiting to be unpacked.
Q: What should I pack for a last-minute move?
A: You can take some of the frazzle out of moving last minute by packing a bag of must-haves that you keep with you at all times — whether you're driving across the country or across town. Consider it like a carry-on bag on a flight: You need these things with you when you land at your new home — any prescription medications, toothbrush and toothpaste, important documents (passports, birth certificates), kids'-can't-sleep-without loveys, and anything else that's essential. Your first couple of days in the new place will be much calmer, I promise.
We're not going to sugarcoat it: A last-minute move can be stressful. The added pressure of packing and organizing against a clock can be intense, but these tips can help lighten your load. Plus, once you've successfully conquered moving at hyperspeed, every other move will probably feel that much easier — at least that's the goal. But for now, you'd better get moving — the clock is ticking!
Alex Keight is a writer who has lived — and moved — all over the country and the world. She is an expert at packing, whether it's for a long-distance move or a short weekend trip. When she's not writing or on the move, Alex spends her time giving her cat booty pats, cooking up dishes in the kitchen, and buying way more books than she knows she'll ever actually get to reading.
Get a Quote
Choose the service you need
Comments
Leave a Comment
Your email address will not be published. Required fields are marked *