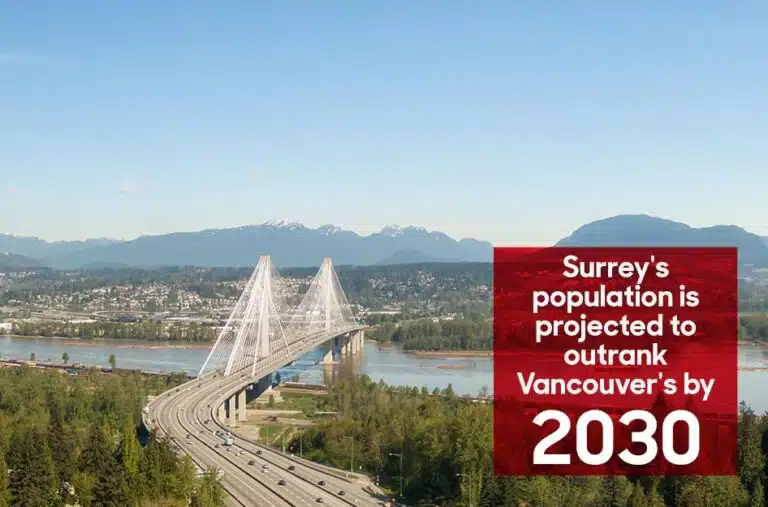 Moving to Surrey, BC: Coastal Beauty Meets Cultural Diversity
For many — especially outdoor enthusiasts and photographers — the West Coast of Canada is a picturesque and magical place to live. And with breathtaking mountain scenery and beautiful coastlines, it's easy to see why.
Of course, beauty doesn't come cheap, right? This area is rather pricey compared to other places in Canada. However, it is possible to live comfortably here and be budget-conscious at the same time. How? By living in the bustling city of Surrey, BC. If you're looking to be in the Vancouver area without paying Vancouver's prices, Surrey is the place to be. Here's why.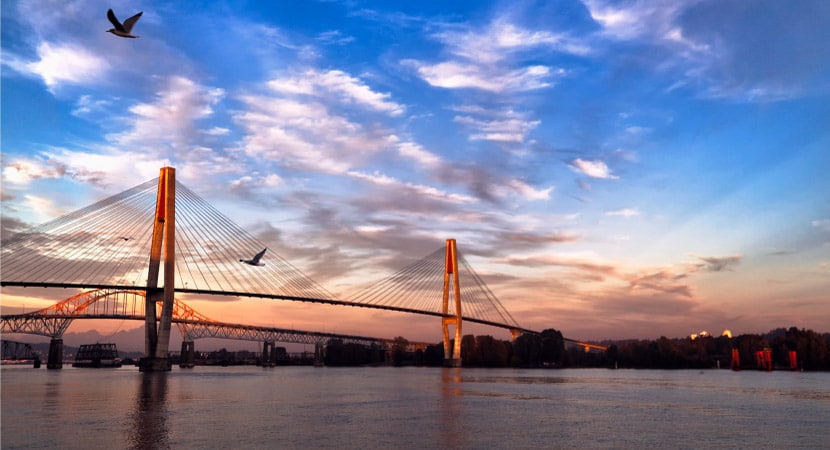 Surrey, BC, at a glance
Located only 23 kilometres from Vancouver Centre, Surrey is the second-largest city in British Columbia by population. Residents enjoy a mild climate, beautiful forests, clean beaches, and golf courses, as well as great ecotourism opportunities. It's also more affordable than Vancouver in terms of housing, which is why many people prefer to live in Surrey and commute to Vancouver for work.
Did you know? According to the 2021 Census, 568,322 people live in the city of Surrey. However, more than 50,000 residents have moved into the city during the past five years, an increase of 9.7%. Surrey is still experiencing growth, and it's projected to outrank Vancouver in population size by 2030.
Is Surrey a good place to live?
Without a doubt! Surrey's close proximity to Vancouver, affordable housing, and many schools make it an ideal city for people of all walks of life. It also has great access to nature, as well as a great hospital system, among other excellent features. The cherry on top? Surrey is still growing and expanding its amenities every year! Here's a closer look at some of those top qualities that make the city stand out.
Surrey's Local Economy
Agriculture is the foundation of the economy. In fact, about a third of the land is devoted to agriculture. Because of its Pacific Rim location, there are many opportunities for international trade with Asia and the United States, making Surrey a strong business city.
Due to its growing population, Surrey has become one of the best places in British Columbia for real estate investments, as well. The Canada Mortgage and Housing Corporation reported a significant increase in the number of housing starts in the past five years, with more than $6 billion of building permits issued.
However, industry growth is strongest in the health sector. As the population of Surrey, BC, ages, the need for medical aid is growing.
Additional top industries in the city include:
Advanced manufacturing
Supply Chain
Education
Clean Energy
Public Spaces and Attractions 
The city of Surrey is known for hosting five major events each year: 
Surrey Children's Festival
Surrey Fusion Festival
Tree Lighting Festival
Party for the Planet
Surrey Canada Day
Tens of thousands of people attend the Cloverdale Rodeo — Canada's second-largest rodeo after the Calgary Stampede — and Country Fair every year, as well. And speaking of crowds, there were more than 500,000 participants in the 2019 Vaisakhi celebration for the Sikh community, making it the largest parade outside of India.
Restaurants and Nightlife
The city's reputation as a great place to wine and dine is well deserved. In addition to many great restaurants with international flavour, the area has many local wineries. A must-try is Old Surrey Restaurant. Also worth checking out are Afghan Kitchen, Vault Restaurant, Tap Restaurant, and New York New York Greek Restaurant. 
Sporting Events and Concerts
There are no professional sports teams in Surrey proper, but it is home to the Canada Cup International Women's Fastpitch Tournament. Cricket is also an extremely popular sport in the city. And all types of entertainment concerts can be seen at The Roxy, The River Rock Casino Resort, Centennial Theatre, and The Cobalt. And if you're jonesing for pro hockey, the Vancouver Canucks are just a 45-minute drive away.
Culture and Diversity In Surrey
Surrey welcomes newcomers with open arms, as diversity is one of the main characteristics of this unique city. In fact, 57.8% of the population identifies as a visible minority, which equates to about 300,000 residents. Among minorities, the largest is South Asian with 32.4% of the population, followed by Chinese (7.7%), Filipino (6.2%), Aboriginal (2.6%), and Southeast Asian (2.5%).
Nature and Natural Landscapes
Are you a lover of the outdoors? Then you'll find Surrey to be paradise. Known as the "City of Parks," it has 600 parks and 277 trails and walkways. Residents of this city can enjoy hiking, biking, bird watching, and outdoor sports. There are also some fantastic golf courses in Surrey, which are suitable for golfers of all skill levels. A few additional attractions you should check out include:
Crescent Beach
Surrey Bend Regional Park
Darts Hill Garden
Historic Stewart Farm
Surrey Weather
Surrey experiences mild winters with rare snow and an average temperature of 5 degrees Celsius. Rainy days (or rainy weeks, rather) aren't uncommon, so make sure you have some waterproof gear! The summers? They're sunny with an average temperature of 22 degrees C. However, autumn in Surrey is fairly cold.
Elementary and High School Education
Parents in British Columbia have the option of sending their children to public schools, independent schools, or homeschooling. Since public schools are government-funded, many parents choose to send their children to them.
The largest school district in British Columbia is the Surrey School District. The district includes:
More than 100 elementary schools
A total of 28 high schools
Five learning centres
Three adult education centres
A distributed online learning program
A variety of satellite and interagency programs
Post-Secondary Institutions
Simon Fraser University (SFU) has a third campus in Surrey, where students can enroll in a variety of programs. Science, business, art, and health programs are also offered at the Surrey campus of Kwantlen Polytechnic University.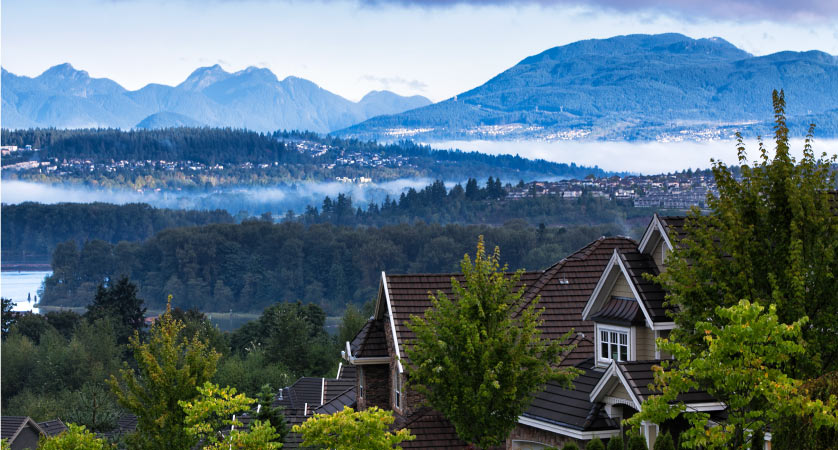 Commuting in Surrey, British Columbia
It's very common for Surrey residents to commute to work in other parts of Metro Vancouver. Several highways connect the city to the rest of Metro Vancouver. For example, Vancouver and other cities in the east can be reached via Highway 1. For residents to travel around town, they can also use Highway 15, Highway 17, Highway 99, and Fraser Highway. 
Surrey Public Transit
Surrey is also connected to Vancouver by the SkyTrain Expo Line. However, the main mode of public transportation in Surrey is buses, with more than 1,300 bus stops across the city.
Is it cheaper to live in Surrey than Vancouver?
The city of Surrey has a variety of housing options, from single detached homes to townhouses to condos to apartments. It is less expensive to live in Surrey than in Vancouver or Burnaby, but single detached homes are still typically priced at one million dollars or higher.
Looking to rent instead of buy? You can typically rent for about a hundred dollars less per month in Surrey than in Vancouver. In fact, Numbeo reports that rent prices are 23.49% cheaper than Vancouver.
Why is Surrey's housing market cheaper but still so competitive? In a nutshell, the secret's out. During the last 30 years, Surrey has grown by leaps and bounds. Housing cannot be built fast enough to accommodate all the residents, as real estate in Surrey continues to flourish. Fortunately, there are several new city development projects that the city government is considering, such as extending the SkyTrain Expo line, building more light train lines, and connecting Vancouver with Seattle via fast train. In recent years, this city has actually received a lot of investment.
Another plus for Surrey? In contrast to Vancouver west, where many retirees live, and Richmond, where the majority of residents are Chinese, Surrey is a diversified area, and the majority of new immigrants come here to find work. As the city government tries to make Surrey the second employment hub in Metro Vancouver, Surrey's young population is also growing fast.
Which area in Surrey, BC, is the best?
Even though Surrey is a large city, it maintains a small-town feel. Maybe it's the sense of community or the fact that it has six distinct neighbourhoods. Regardless, it's a big city made up of neighbourhoods, communities, and places that are known and loved. Here are a few of the top choices for the best Surrey neighbourhoods.
Cloverdale
Surrey was originally developed in 1870 as a small farming community. Over time, it has changed into a bustling commercial hub. Maintaining that unique blend of old and new, including an historic main street and a flourishing agricultural sector, Cloverdale is certainly a unique neighbourhood.
It may not look like it at a glance, but this little town does big things! Along with the rodeo itself, the Cloverdale Rodeo & Exhibition Fairgrounds and Bill Reid Millennium Amphitheatre host Western Canada's biggest Canada Day celebration, as well as Rugged Maniac, an obstacle course race that's held all over North America. Cloverdale also has a couple of celebrities to add to the roster: Matthew Stowe won Top Chef Canada in 2013 and David Jorge won MasterChef Canada in 2015!
Fleetwood
In the heart of Surrey, Fleetwood is a primarily residential neighbourhood. But don't be fooled, Fleetwood isn't all cul-de-sacs and freshly paved driveways! Besides offering recreational activities, diverse restaurants, and over 25 parks, it's a cozy town with a lot of suburban charm.
And it's no wonder that thousands of newcomers choose Fleetwood for their new home. It is one of Surrey's fastest-growing areas!
There's something for everyone, from kids to seniors, at Surrey Sports and Leisure Complex. You can also find the labyrinth at Fleetwood Gardens, the neighbourhood's only labyrinth, and a statue of Lance Corporal Arthur Thomas Fleetwood at Fleetwood Community Centre.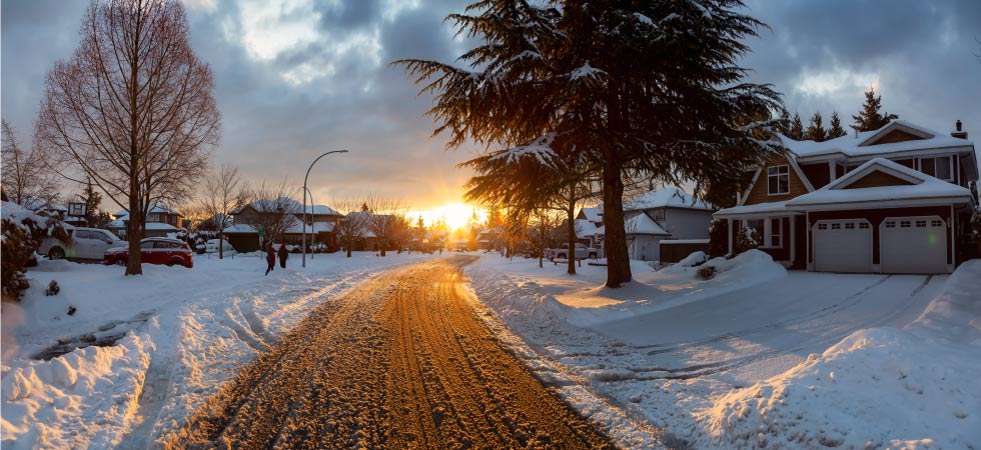 Guildford
Another quality that makes Surrey so special is its mix of urban, suburban, and rural areas. This extraordinary mix is found in the growing metropolis of Guildford, home to the tranquil forest of Tynehead Regional Park and Guildford Town Centre, the second largest shopping mall in B.C.
Yes, Guildford is a shoppers' paradise, but it has more! There are also dozens of unique places to stay and eat, making it a good choice for anyone who wants a short city break.
Newton
It's no secret that South Asians have shaped the culture of Surrey over the years, but there's one neighbourhood where this influence is even more apparent.
Here, you can see live shows, eat mouthwatering food, or just have a good time at Surrey's cultural hub if you're looking for something to do! You can also find shopping, international cuisine, the Newton Cultural Center, and the Bell Performing Arts Centre in Newton. A lot of jewelry shops, bridal shops, hair salons, banquet halls, restaurants, and sweet shops are located in the Payal Plaza, also known as the Punjabi Market.
Newton also hosts one of the biggest Vaisakhi parades outside of India, with over 200,000 people coming out every year!
North Surrey
Located in the city's urban heart, this burgeoning neighbourhood showcases Surrey's growing research and educational institutions, as well as the city's revitalized civic centre.
As a developing community, North Surrey offers award-winning modern architecture, such as the City Centre Library and Simon Fraser University. We're talking a two hundred thousand square foot building with a plaza and a performing arts venue, as an example of the award-winning modern architecture. The Centre is also home to Central City Brewery & Distillery, known for its delicious Red Racer beer.
Aside from state-of-the-art attractions, North Surrey is also home to the Surrey Urban Farmers Market at the North Surrey Rec Centre, as well as concerts at Holland Park, where popular musicians such as Mumford and Sons, Deadmau5, and The Weeknd have played.
South Surrey
The many golf courses, green spaces, and mountain views might be why this neighbourhood is so gorgeous. You can't deny that it has a gorgeous grove of Redwood trees north of California and a thriving arts community (by no coincidence) with a bunch of artists!
Crescent Beach and its beachfront promenade are popular summer destinations that offer breathtaking views, a place to sunbathe, and tons of water activities. It's the perfect spot for making special memories!
Did you know? There are two border crossings to the United States in South Surrey, and Peace Arch Provincial Park straddles the border between them. The park is home to the Peace Arch Monument, a structure which was erected in 1921 and commemorates the lasting peace between Canada and our friends to the South.
Moving to Surrey, BC
When you're ready to make that move and start living in Surrey, you have options when it comes to figuring out the specifics of how to get there.
Full-Service Movers
Want to focus on the fun details of the move and leave the heavy lifting to someone else? You're going to want to look into full-service movers. From packing to loading to unloading to unpacking, they'll do it all. And you know what? They'll likely charge a pretty penny to do it, too.
DIY Truck Rental
Want to save as much money as possible? That's where a DIY move will come into play. You can rent a truck and do all the heavy lifting yourself (unless you can persuade your friends and family to help — pizza, anyone?). But, in the end, will you really end up saving that much? Factor in all the fees associated with that rental, including insurance and gas costs, and see if it truly makes sense for your specific situation.
Storage Container
Consider making your move a flexible one with PODS portable moving and storage containers. You can have a container delivered right to your driveway, where you can take your time packing and loading at your own pace — no rushing around on moving day to try to get it done and get out of there as quickly as possible. Once you're ready, PODS will pick it up and take it directly to your Surrey home or keep it in a local PODS Storage Centre until you're ready for it. Then, you can take your time unloading! It doesn't get much easier than that!
---
Karen Bodkin is a Canadian freelance writer who is a frequent contributor to the PODS blog. When she's not writing, you can find her exploring the great outdoors.
Get a Quote
Choose the service you need
Comments
Leave a Comment
Your email address will not be published. Required fields are marked *