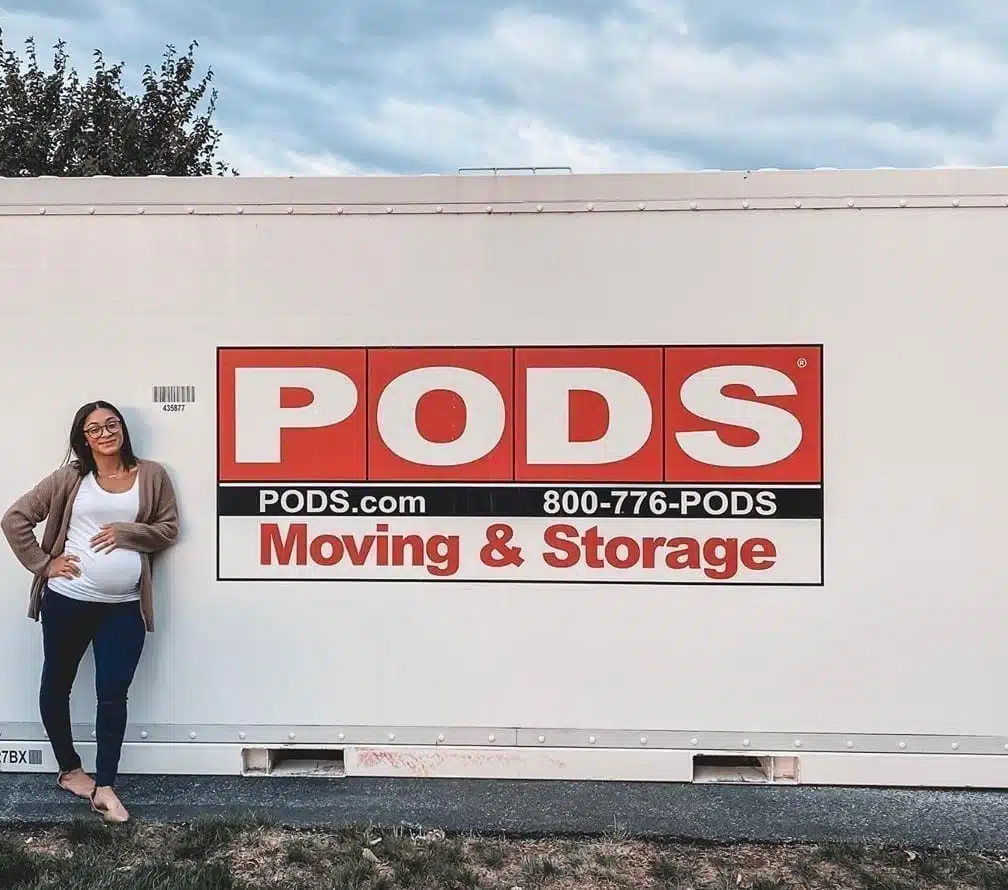 Moving While Pregnant: 6 Tips on How to Make it Less Stressful
When Jehlisah Rae and her husband decided to build a new home in March 2019, they thought they'd have plenty of time to pack and prepare, since their home wouldn't be ready until the fall. What they didn't expect is that she'd be in her second trimester with their second child on move-in day.
Having moved four times as an adult, she was no stranger to the work involved in packing up a home. "Traditionally, we just rented a truck on the day of, or for two days, and did all the work ourselves," she says.
But the thought of renting a truck to move themselves again -- while pregnant and with a toddler -- made her very nervous. Then as she was looking for solutions, she ended up finding one right in her neighborhood.
After the success of her recent move, Jehlisah shares her top tips -- especially designed for busy moms who may also be expecting, but useful for anyone with a move coming up.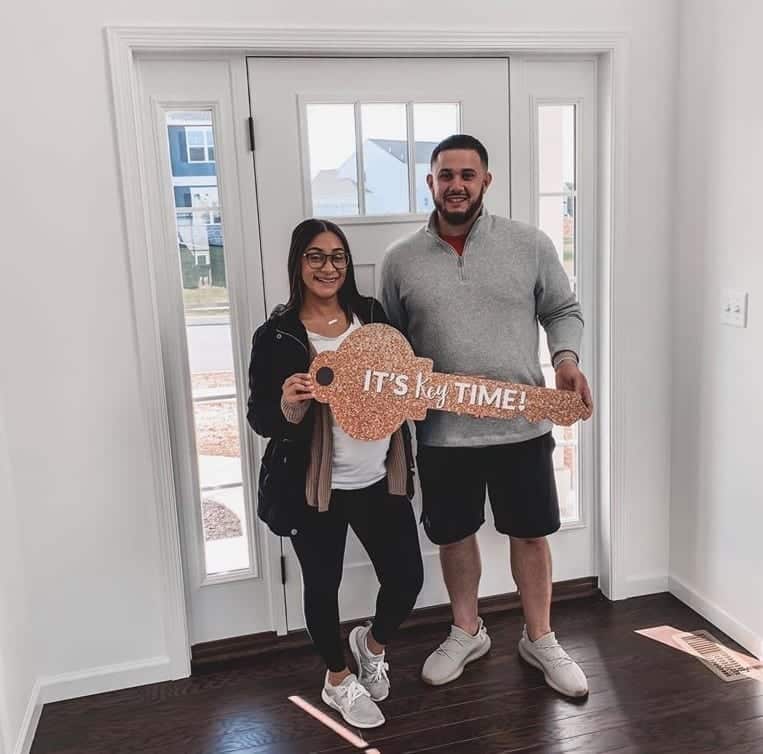 1. Look for alternatives beyond moving trucks
The move from their townhouse to the new home was just over three miles, but Jehlisah knew she needed to figure out a plan, not only because she was working full-time and pregnant, but she also had a three-year-old daughter.
"I had a month until our move," she says. "I had to figure it out."
It wasn't until she was driving through her neighborhood one day and spotted a PODS container that she wondered if that might make sense for her family compared to a moving truck.
"We would see PODS containers sitting in front of houses, but we just didn't really know what they were for or how it worked," she admits.
Jehlisah wondered if the portable containers were just meant for temporary storage while families were remodeling or downsizing, so she reached out to learn more. She found out that while many people know PODS for its portable storage, the company also offers moving and storage services for local moves as well as long-distance and cross-country moves.
2. Give yourself plenty of time
To give themselves more breathing room, Jehlisah and her family had PODS deliver their container a month in advance of their move. "I came home from work and it was there," she says, adding how much she loved not having to schedule time off work to accept the container delivery. She and her husband used their evenings to pack over the course of the next four weeks before their move-in date.
"Everything was just so easy," recalls Jehlisah, explaining how they didn't need to rush or feel stressed about having enough time to pack it all.
3. Pack and organize with unpacking in mind
Another area where Jehlisah says having the container on hand really helped was by keeping her organized throughout the packing and unloading process. Having that extra time to pack properly was important to her.
"I knew that I wanted to be much more organized in our new home," she shares. "That meant organizing things at the old house as I was packing so I'd be prepared."
For example, instead of just packing things up by room in their old home, she organized and labeled containers based on where she wanted them to go in their new place. "So that when I got to our new home, I literally just had to pull it out and put it in its place."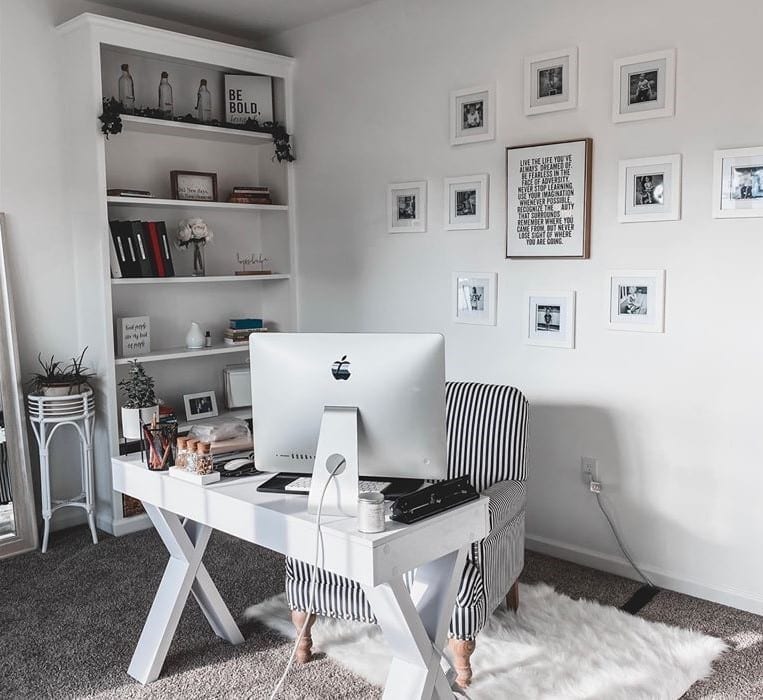 4. Pick out new furnishings before the move
Jehlisah decided to get her furniture shopping out of the way early, so she wouldn't feel pressured late in pregnancy or while caring for her newborn. This also gives you a chance to get the best deals.
Depending on your situation, you may want to have the furniture delivered to your existing home or your new one. In Jehlisah's case, their new home wasn't ready by the time of the furniture delivery, so she factored this in by choosing the largest PODS container. The 16-foot moving and storage unit was big enough to fit their current townhome's possessions, plus their new furniture.
Once the new furniture was delivered, it went straight into the container, so when they moved into their new place, they were able to unpack everything and get it all set up before she delivered her baby boy.
5. Take time off to get settled
As the mother of a toddler with another on the way, Jehlisah knew she didn't have the luxury of taking her time. She needed to work quickly to set up their new space before their son arrived, so she took two work days off, in addition to the weekend to unpack everything and set up each room.
"My focus had to be on my pregnancy and preparing for a baby," she adds. "I knew I couldn't have months of living in chaos."
She also scheduled their container delivery with this in mind, so that when it was time to move in, it was parked right outside in their driveway of their new home. "It was so convenient," she says.
Their PODS container attracted lots of curiosity from their neighbors. Jehlisah says she was happy to explain the process, from the options available to pricing, since she'd already researched everything before deciding on PODS.
"We explained it to a couple of our neighbors who were extremely surprised by how reasonable the cost was, in comparison to renting a truck," she says.
6. Ease moving stress with creative solutions
For their growing family, having a PODS container sitting in front of their house and accessible in advance of their moving day made the whole moving experience less stressful, Jehlisah says, primarily because they had the time to move gradually, without feeling rushed.
"Having this portable storage container literally sitting outside of your house that you can move things in at your own pace is just an amazing thing, especially for parents, and for moms," she says.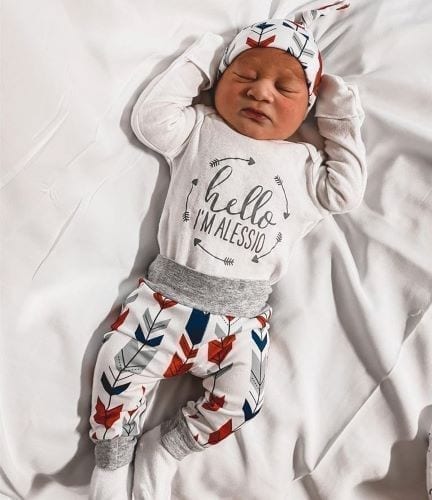 We're happy to report that after getting all settled in, Jehlisah and her family welcomed the newest addition to their family, baby Alessio. Congratulations to Jehlisah, and thanks for sharing your story with us! You can follow her continuing journey on Instagram @jehlisahrae and her blog about motherhood, mindset and lifestyle.
Megy Karydes is a Chicago-based freelance writer whose work has appeared in Rodale's Organic Life, Forbes, and USA Today.
Get a Quote
Choose the service you need
Comments
Leave a Comment
Your email address will not be published. Required fields are marked *