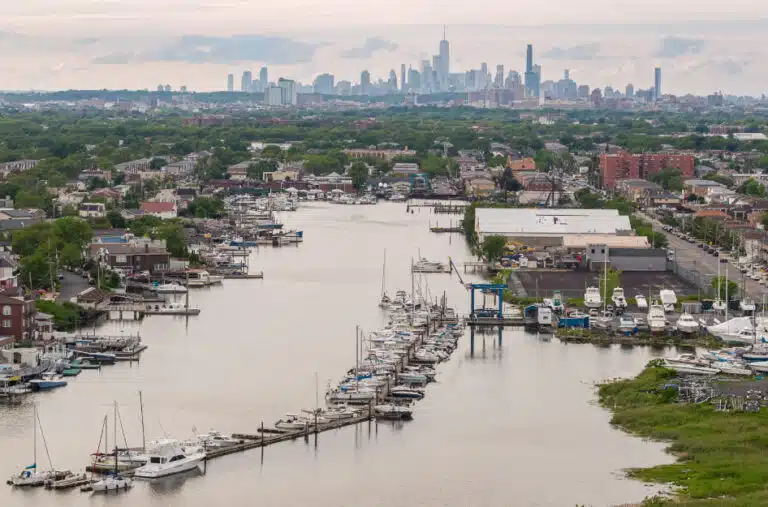 Finding Your Dream Home in One of the Best Long Island Neighborhoods
Aside from being home to an abundance of gorgeous green parks, beaches, and many outdoor activities, Long Island is home to a variety of neighborhoods with picturesque homes, great school districts, and efficient transportation.
The outdoor fun is never ending when living in Long Island, and there are so many places available for residents to explore. Jones Beach State Park, North Hempstead Beach Park, and Belmont Park are some standouts, while other places like the Planting Fields Arboretum and Old Westbury Gardens are great for exploring the outdoor flora and fauna in the area.
Whether you are a retiree looking for a new place to call home, a young professional, or raising a family, Long Island is home to all different walks of life. There are several Fortune 500 companies in the area, as well as Northwell Health which is currently the state's largest healthcare provider.
Housing Prices in Long Island
The average home price in Long Island is $510,000, compared to the national average of $339,000. The average rent for a one bedroom apartment in Long Island will cost you around $4,000.
Q: What is the cheapest part of Long Island to live in?
A: With an average home value of less than $500,000, Ronkonkoma is one of the cheaper parts of Long Island.
10 of the Best Areas to Live in Long Island, NY
From Long Island neighborhoods, to towns, to villages, there's a place to live that's comfortable for anyone. A standout quality of Long Island are the family-friendly and tight-knit communities, along with the magnificent homes, schools, and relatively easy commutes to larger metropolitan areas such as NYC. If you're planning an upcoming move to Long Island but still not sure where to live, check out some of these best areas!
Q: What is the richest town in Long Island?
A: With an average home value of nearly 6 million dollars, the town of North Haven is considered as one of the richest towns in Long Island.
1. Islip
Those looking for a place to live without the hustle and bustle of bigger cities should choose Islip, which is a laid-back Long Island town. It's also near the beach, which makes it an ideal location for surfers and people who love basking in the sun!
Even though it's thought of as a predominantly family-oriented suburb with good schools, Islip still has a lot of appeal to younger professionals. The town's nightlife is booming, and during the summer, there's always something fun happening nearby.
2. Cold Spring Harbor
Located in the heart of Long Island's whaling industry, the town of Cold Spring Harbor was established in the 1860s. It was named after the area's many freshwater springs. As the whaling industry ended, wealthy individuals and vacationers started building massive homes in this area, which served as the catalyst for the eventual development of a more exclusive community.
The Long Island Rail Road's (LIRR) line at the southern part of Cold Spring Harbor connects people to New York City in under an hour. There are also various local restaurants in the area that are highly regarded, such as The Sandbar and The Gourmet Whaler.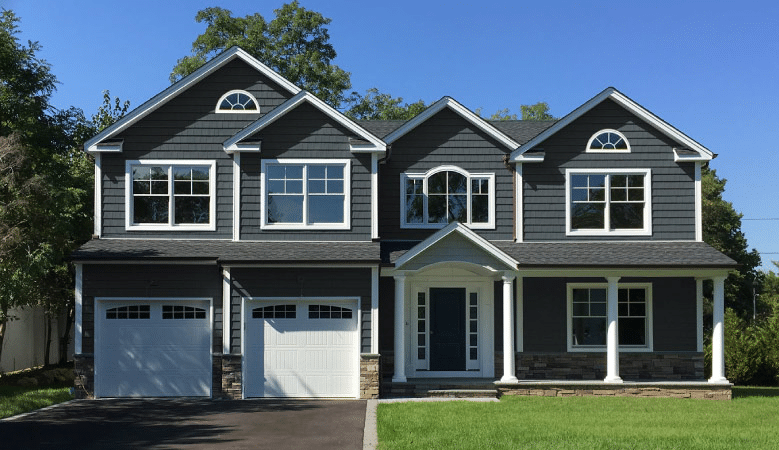 3. Plainview
Plainview is not just any ordinary suburban community, even though it may sound that way judging by the name. It is a top-rated area that boasts excellent school systems and affluence, with plenty of lush parks and low crime rates. These qualities make Plainview such an ideal place to raise a family.
People who commute to New York City love living in Plainview, primarily because it's situated next to the Long Island Expressway and only five miles from the town's mass transit system.
4. Merrick
The neighborhood of Merrick is known for its beautiful homes, and even a couple celebrities! The South Shore lifestyle is what people think of when they think of Long Island. This area is full of nightclubs, beach activities, and sun.
If you're looking for a place that has a top-rated school system, Merrick's is among the best in Long Island. Need to commute to NYC? Take the 45 minute train ride on the LIRR to get to Penn Station.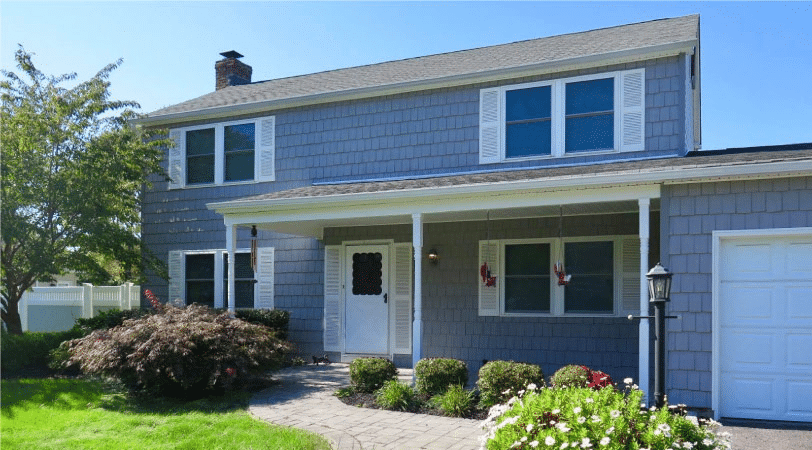 5. Stony Brook
Although this next town was initially created as a tourist destination, Stony Brook has quickly become a prominent college town in the Long Island area. While living in Stony Brook, it's common to run into a couple SUNY Stony Brook students while out and about.
As far as things to do in the area, Avalon Park is a great place to go for fun recreational activities. Lots of fun events also take place in the area, including the Summer Arts Festival which celebrates culture through arts and music.
6. Smithtown
About 50 miles from New York City is where you can find the suburb of Smithtown, which is commonly referred to as "Main Street America." Although it's quite a big area, this place still has a strong sense of community.
There are plenty of small businesses and restaurants that are known for their local culture and good food. One of the most popular places is Tap & Barrel, which has a huge selection of craft beers that spans over 50 different kinds.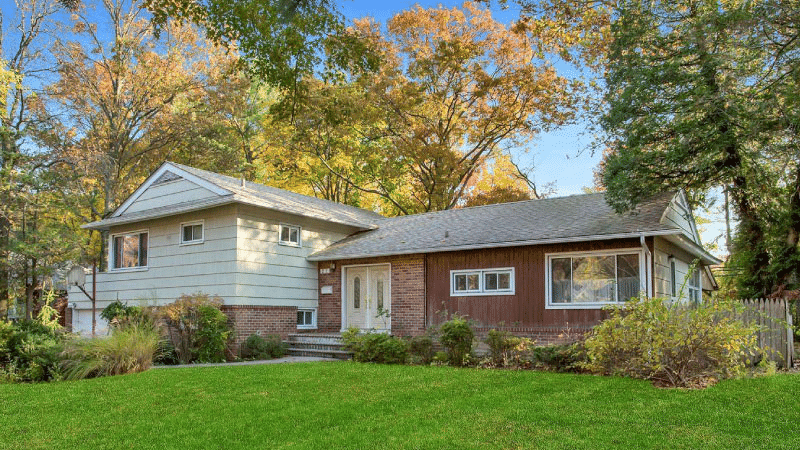 7. Great Neck
Great Neck is a town on Long Island's North Shore that's known for its beautiful beaches and proximity to New York City. It's also one of the first places you can stop on the Gold Coast. There are all kinds of safe neighborhoods in the area, and the property sizes vary depending on where you want to live.
The Great Neck Road and Middle Neck Road intersection is a commercial district that's full of local restaurants, including the Cafe Kirza and the Great Neck Diner. Need to commute to a larger city like Manhattan? The Port Washington Long Island RailRoad station is nearby and can get you there in approximately 40 minutes.
8. Ronkonkoma
Ronkonkoma is quite the charming Long Island town that's home to the notable MacArthur Airport, very close access to public transit! Because of the area it's in, a variety of airline professionals and commuters choose to live here.
The area around Ronkonkoma is known for its great restaurants, and if you're a fan of food, then you'll love this place. There are also plenty of parks nearby, which provide the perfect environment for outdoor activities. Lake Ronkonkoma is the best place to hang out for the most beautiful views!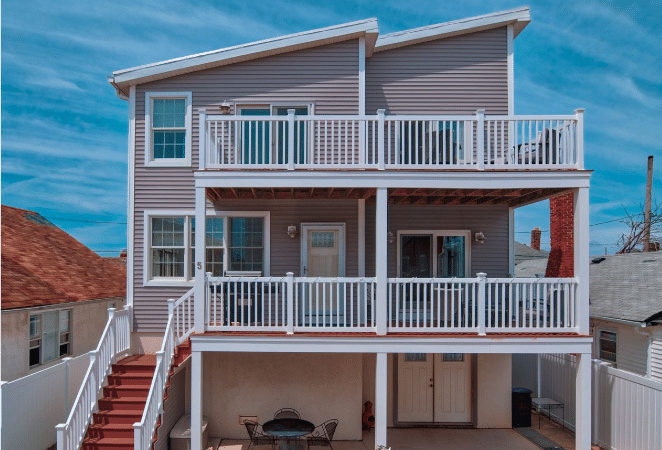 9. Long Beach
Long Beach is an oceanfront city that's located right in the center of Long Beach Barrier Island. It's ideal for people who want to live in a beach house or condominium, such as single professionals or retirees.
This area features high-rise condominiums that provide magnificent views of the Great South Bay and the Atlantic Ocean. On the inland, you will find Cape Cods, split ranch homes, and Georgian-style homes.
The Park Avenue area is where local residents can enjoy a variety of activities and great places to eat. Some of the most popular restaurants in this area include the Anchor Tavern and the LB Social.
10. Baxter Estates
The Baxter Estates community is situated near major highways making it ideal for commuters, such as those working in major cities like Philadelphia, Boston, and New York. Its small-town charm, great amenities, and friendly atmosphere make it an ideal place to call home.
Residents of this area can enjoy a peaceful atmosphere along with a variety of great restaurants, shops, and art galleries within its proximity. Schools in Baxter Estates are also highly regarded.
Make Your Move to Long Island with PODS
After finding your ideal Long Island dream home, PODS can help you with the process that many dread the most. They will deliver a portable storage and moving container right to your current residence that can be delivered to your new doorstep once you are ready. One month's storage is included in every move, so you can take advantage of not having to feel rushed.
If you're moving from a big city like NYC, you can also take advantage of the company's City Service!
---
Editor's note: For ease of reading, monthly rental prices were rounded to the nearest $25 and home values were rounded to the nearest $100.
Get a Quote
Choose the service you need
Comments
Leave a Comment
Your email address will not be published. Required fields are marked *