NYC Moving Guide: Find the Best Manhattan Neighborhoods for Your Big Move
Moving to Manhattan? For many, moving to New York is a rite of passage — professionally, personally, or both. But moving to the Big Apple sure can be overwhelming! While Manhattan is just one of NYC's five boroughs, this narrow island is what most people picture as New York City. However, Manhattan itself is split into dozens of small neighborhoods, each with its own personality, amenities, and cast of characters. So where do you begin? Use our Manhattan Neighborhood Guide to find the best Manhattan neighborhoods for you.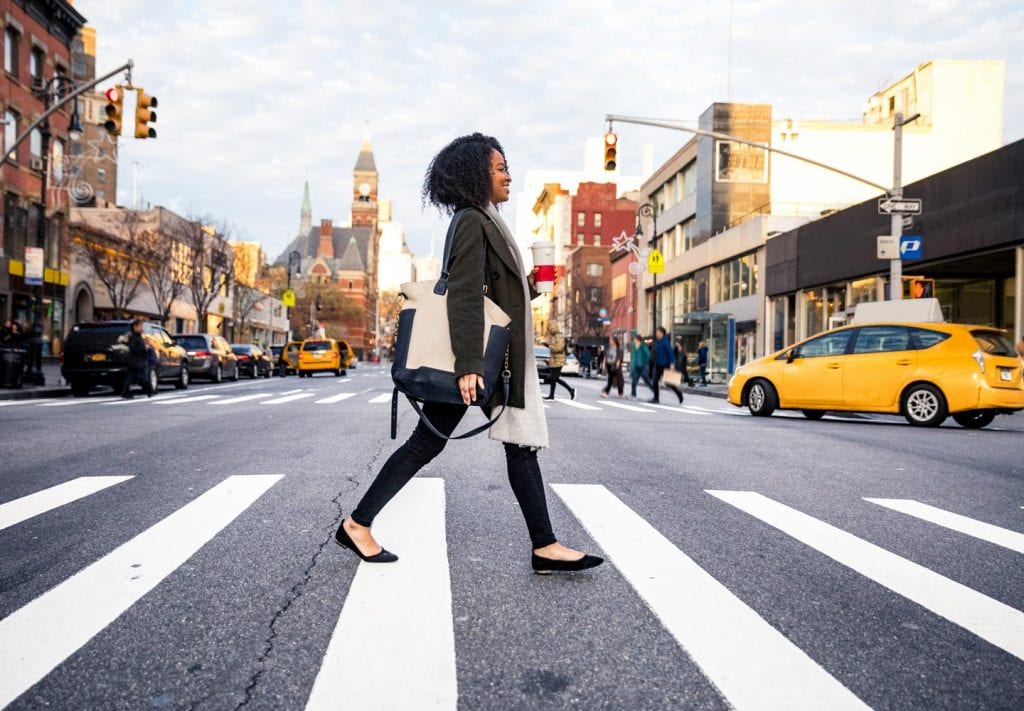 Should I move to Manhattan?
Manhattan isn't right for everyone. Before you get too deep into research or start working with a real estate agent, take some time to consider whether living in Manhattan suits your personality and lifestyle. One of the most densely populated urban areas in America, Manhattan offers a certain level of anonymity that some relish and others detest. You're constantly surrounded by people and bustle — would you find that invigorating or feel isolated surrounded by strangers? Consider this carefully before committing to Manhattan, and take time to visit for long enough to see how the city feels to you.
Cost of living in Manhattan is another major factor to weigh as you consider whether you should move here. While it's no newsflash to say that living in Manhattan is expensive, get clear about what that really means. Though rent varies widely by neighborhood, expect to pay anywhere from $3,700, on average, to well over $4,000 a month for a one-bedroom. Of course, this doesn't include utilities or other amenities. Some buildings have an extra fee to use their gym, bike room, and storage room. And forget about having a car in NYC! The cost of monthly parking garages and time spent on finding parking on the street is reason enough to reconsider driving a car.
This may not be shocking if you're moving from nearby boroughs like Brooklyn or pricier cities like San Francisco, but for the average city-dweller elsewhere in America, you'll need to plan for a significant increase in your monthly expenses. Are there trade-offs that make the expense of Manhattan worth it for some? Absolutely. For many, the culture, the buzz, the entertainment, and the centrality of Manhattan for some professions (say, finance) are enough to make the cost of living in Manhattan worth paying!
The best places to live in Manhattan
If you're still not sure Manhattan is the right part of NYC for you, check out our guides to New York's five boroughs and the NYC suburbs. Once you've decided that Manhattan is where you want to be, you can start focusing on which section of the island suits your needs. Where's the best place to live in Manhattan for you? Here are a few questions to help define your priorities and guide your neighborhood search:
What's your idea of a great neighborhood? Everyone has something different that makes a neighborhood feel like the place they want to be. Are you looking for quick access to parks? Are great dining spots or a thriving nightlife scene a priority for you? Would you prefer a more suburban feel, with tree-lined streets? Are you hoping to meet other families or people in a similar stage of life? Make a list of what features are most important to you in a neighborhood, and keep those features in mind as you start your search.

What's your price point? Like it or not, certain parts of Manhattan are much more expensive than others. While there may be rare, hidden gems at below-market rents even in pricey areas, you don't want to set your heart on trendy SoHo if your budget is $1,000 less than the average rent there, for example. Take a close look at your budget and set a realistic range for what you'd be comfortable paying for rent every month.

Would you rather pay for space or access? In Manhattan as well as New York's other boroughs, access to transportation is a huge factor to consider, especially if you'll be commuting to work. Living near many transit lines can sometimes mean sacrificing square footage. Ask yourself: Is it more important to me to have a convenient, short commute or have more space to enjoy at home? Farther-flung areas tend to boast roomier apartments.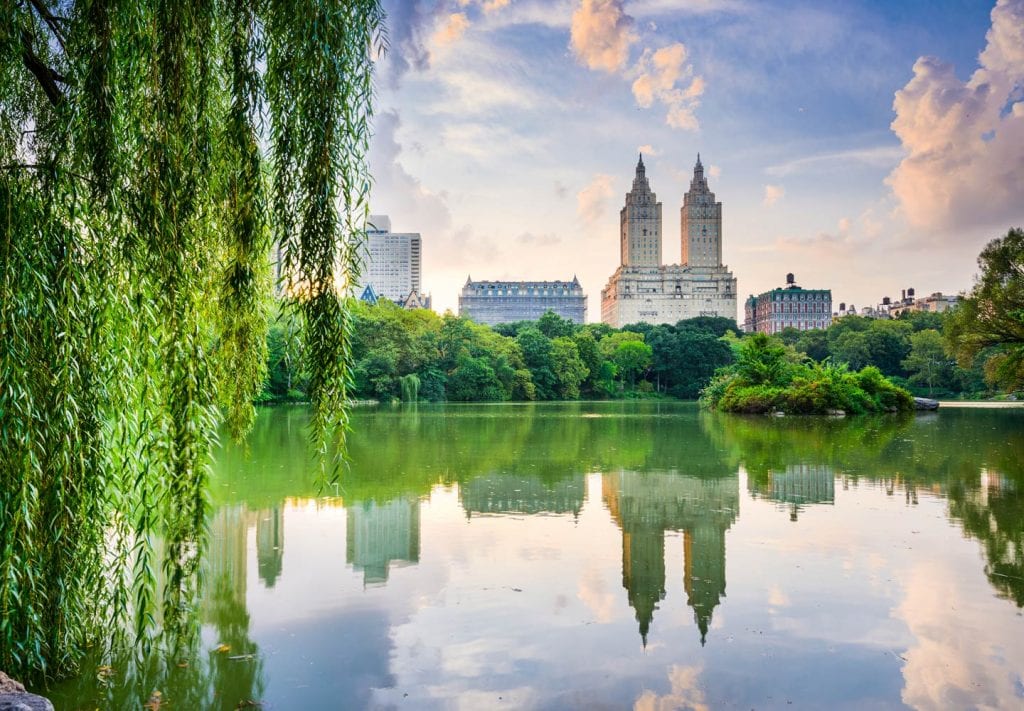 Uptown/upper Manhattan neighborhoods
Once you're clear about your priorities, you're ready to start looking for the neighborhoods that match up. These highlights will help you identify the best neighborhoods in Manhattan for you.
Upper East Side
Average monthly rent: Though the UES has long been known for its posh homes and upscale high-rises, it's possible to find a steal in this uptown neighborhood if you factor out amenities like a doorman, elevator, and laundry within the building. Rent, though, still continues to rise. For a one-bedroom, the average rent is $4,409.
Typical home value: $1,424,728
Accessibility by subway: Decent. Three lines run through this part of the city, which you can easily hop on to transfer anywhere you need to go.
Good for: Younger and older families, singles, and couples
Out-of-towners probably picture this area when they think of the best Manhattan neighborhoods. Located on the upper east end of Central Park, UES has a surprising mix of shockingly expensive real estate and surprisingly affordable rents, as well. It's all about balance, right? UES also boasts true New York treasures, such as The Metropolitan Museum of Art and the Guggenheim Museum, as well as Madison Avenue and 5th Avenue.
Upper West Side
Average monthly rent: The average rent is $4,885. This may seem like a lot (and it is, whichever way you put it!), but it's much more manageable when you're splitting rent between two other roommates. You can definitely find "affordable" apartments, especially higher up past the park. A studio, for example, is typically no less than $2,300 unless you really dig and find a hidden gem. Or you can spend your life savings on a penthouse in Central Park West.
Typical home value: $1,488,480
Accessibility by subway: Good. Depending on whether you live farther west or east, there are several lines running north and south for convenient use.
Good for: Younger and older families, singles, couples
The Upper West Side, bordering the west side of Central Park, is home to some of the most beautiful real estate in the city. With views of Central Park to the east and Riverside Park to the west, UWS has a bit of that old-school Manhattan charm you might be looking for, with pre-war architecture and, if you're lucky, stunning park views.
Washington Heights
Average monthly rent: Rents are lower in Washington Heights, around $2,300 for a one-bedroom, on average, but you can definitely find a studio for around $1,900 with no amenities.
Typical home value: $614,209
Accessibility by subway: The A and C lines run in and out of far-north Washington Heights, allowing you to ride into more central parts of the city and transfer. Expect longer commutes if you work downtown.
Good for: Younger and older families, couples, and students
Located on the north end of Manhattan, Washington Heights is bordered by the Hudson River to the West and the Harlem River to the east. This neighborhood is beloved for its relaxed feel, larger apartments, and lower prices. Therefore, it's certainly one of the best neighborhoods to live in Manhattan. Very hilly and featuring plenty of green space, Washington Heights is a great 'hood to consider if you're willing to live further north.
Q: What is the best area to live in Manhattan?
A: It really depends on your goals, lifestyle, and commute. Most of these areas bleed into each other. For example, Greenwich Village and East Village are practically the same neighborhood. The Lower East Side and East Village are also considered the same neighborhood.
Here are a few areas and why people love living and/or hanging out there:
Downtown Manhattan, East Village + Lower East Side: bars, restaurants, and nightlife Downtown Manhattan, West Village: Hip, charming, nightlifeUptown, Manhattan, Upper East Side: residential, family-friendly, shopping, Central ParkUptown, Manhattan, Upper West Side: residential, family-friendly, Central Park
Midtown Manhattan Neighborhoods
Midtown
Average monthly rent: You can easily expect to pay around $4,348 for a one-bedroom apartment in Central Midtown Manhattan. Prices nearby are a little lower or higher, depending on the swankiness and amenity options of your chosen apartment.
Typical home value: $1,540,146
Accessibility by subway: Decent. Several subway lines can quickly connect you to where you need to go.
Good for: Singles and couples
Sometimes divided into Midtown East and Midtown West, this neighborhood is located directly south of Central Park. Midtown is home to hundreds of businesses and offices, meaning things quiet down dramatically after post-work happy hours, making this a relatively (in Manhattan terms) quiet place to come home to. Midtown is also home to many of the NYC cultural icons you know and love, such as the Museum of Modern Art, Empire State Building, Grand Central Station, and others.
Chelsea
Average monthly rent: Chelsea does not make the list of cheapest places to live in Manhattan, with average overall rent around $4,577 a month. You may be able to find a studio for about a thousand dollars less, but it'll be about the size of a large closet and not have any amenities (say hello to your laundromat down the block!).
Typical home value: $1,898,631
Accessibility by subway: Chelsea is reasonably well-connected via lines on 6th Ave., which can take you to connecting lines.
Good for: Singles, couples, and young families
The hub of New York's thriving gallery scene, Chelsea is a fabulous place to spend a sunny afternoon exploring. With hundreds of galleries, you could spend days wandering the streets taking in painting, sculpture, and multi-media art installations. Once you've had your fill of the arts, grab a croissant and a cup of coffee and cruise the High Line — a once-elevated subway track, this space has been lovingly converted into a raised park with plenty of greenery and places to sit and take it all in.
Q: What is the safest neighborhood in Manhattan?
A: Battery Park, Tribeca, Murray Hill, and Kips Bay are a few of the areas that consistently rank on lists for the safest neighborhoods in Manhattan.
Downtown/lower Manhattan neighborhoods
Greenwich Village
Average monthly rent: Around $4,402 is typical in Greenwich Village. You might be able to find a one-bedroom for as low as $2,000, but you likely won't be able to split the cost with a roommate (because it will be so small), and the apartment will come with the bare minimum.
Typical home value: $2,093,790
Accessibility by subway: Very easily accessible in all directions.
Good for: Students, singles, young couples
Located below Central Park, Greenwich Village (pronounced gren-itch, not green-which) sits between the East and West Villages. If you're looking for a classic New York feel, Greenwich Village is an ideal area to explore for your new home. Expect to rub shoulders with NYU students and faculty, though. The energy in this area is palpable and features landmarks such as Washington Square Park.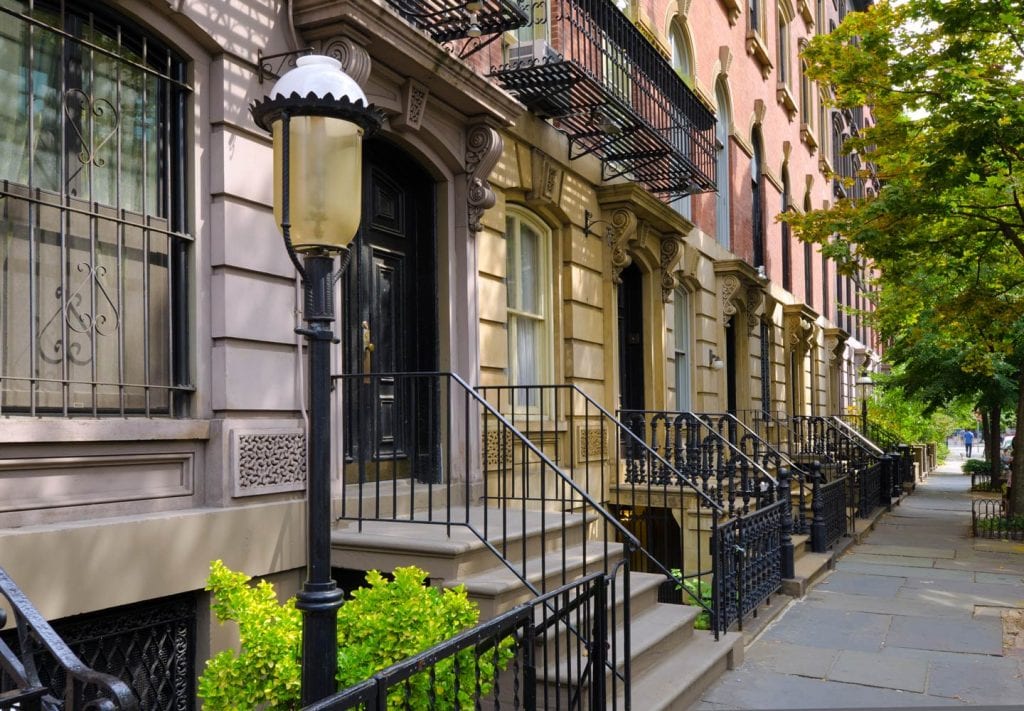 East Village
Average monthly rent: The rent for a one-bedroom in East Village is around $4,299. Keep in mind, though, this could be multiple rooms shared with roommates.
Median sale price: $1,095,000
Accessibility by subway: Excellent. There are a few lines that run directly through the East Village — and quick access to Union Square means you can quickly get anywhere you need to go.
Good for: Students, singles, young couples
The birthplace of punk, the East Village is now crammed with NYU students (this is the hub of many of the dorms for the college) and is still a humming central location for artists, culture, and nightlife — making it one of the best Manhattan neighborhoods for students. With the highest concentration of bars in the city (since this is New York, that's saying something), you'll have no shortage of options for places to stop in for a cocktail or quick bite. The East Village is also home to the legendary Strand Book Store, which features 18 miles of new, used, and rare books.
West Village
Average monthly rent: Rent for an apartment is around $4,722.
Typical home value: $2,241,349
Accessibility by subway: Excellent. The West Village has quick access to many subway lines.
Good for: Students, singles, young couples
Located west of Greenwich Village, the West Village offers a quieter vibe to Greenwich or the East Village. A beautiful part of historic New York, you'll get lost (literally, the grid system sort of ceases to exist) in beautiful streets and upscale boutiques. Populated by old-school New Yorkers (lock in those rent-controlled apartments when you can, right?) and a healthy dose of celebrities, this is a favorite spot for people watching and taking in the feeling of the city.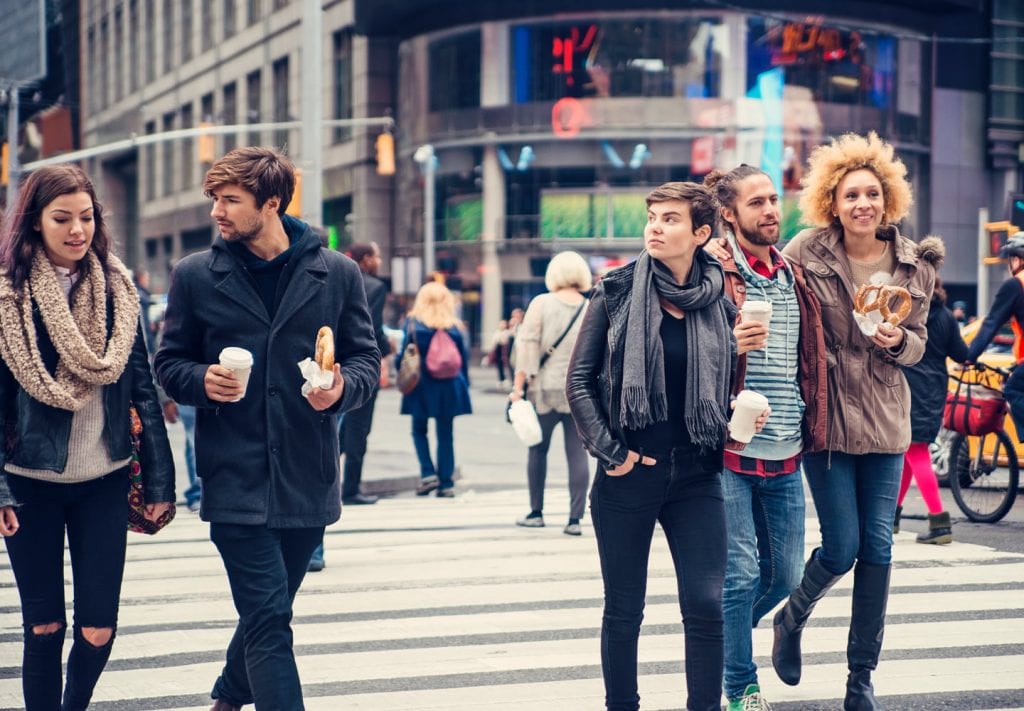 Moving to Manhattan
Choosing the best Manhattan neighborhood for you is just one of many steps in the moving process. Once you've picked your target neighborhoods, you can use our guide to finding an apartment in New York. And while you're apartment hunting, it's a good idea to start figuring out how you'll move your stuff from one place to another. With crazy traffic, limited parking, and strict regulations, moving in Manhattan by going DIY and driving a huge rental truck can be far more daunting than in other areas. Fortunately, there are other options. To help get your planning started, think about your moving budget and timing. Here are some options to consider:
Full-Service Movers
If you're willing and able to pay a premium, a full-service moving company can take care of the heavy lifting, as well as packing and unpacking, if you choose that as an extra option. On one hand, you won't have to lift a finger. But be aware that a high price tag is no guarantee for a stress-free moving experience. Schedules can be rigid when you hire a traditional mover, and the industry also has higher breakage and loss rates than other options.
If you think this is the right option for you, be sure you check references and ask about base rates and any extra charges, such as for stairs, types of furniture, and other potential fees.
Moving Container Service Specialized for NYC Moves
If you're looking for an affordable middle road between DIY and full-service movers, you may want to consider using PODS City Service, designed specifically to ease the stress of moving in a busy urban area. Whether you're moving into, moving within, or moving out of Manhattan, this service helps you avoid the hassles of driving and parking a huge truck in NYC, while adding a lot of flexibility. You can handle the packing and loading yourself, or you can be connected with trusted hourly professional labor who can do as much or as little as you want. Here's how PODS City Service works:
A PODS driver brings your container at your scheduled time and stays for loading and unloading, defending against tickets, thieves, and any other threats to your belongings.
You load and unload at ground level — no carrying heavy items up and down a ramp.
When your container is loaded and ready to go, your PODS driver can take it to a secure PODS Storage Center and keep it there as long as you need, or you can have it delivered to your new place across town, or across the country.
Manhattan Storage Unit
If you have a gap between when you have to move out and when you move into your new place, you may need to consider renting storage for a few weeks or months while you make the transition. There are lots of options and sizes for Manhattan storage, including a self-storage unit or a portable storage container like those offered through PODS City Service. With self-storage, you need to transport your belongings to their location and load and unload your stuff multiple times to complete your move. With a portable container service, the storage comes to you, so you avoid navigating a rental truck through NYC. Plus, you only need to load and unload your stuff one time.
To learn more about moving in NYC, check out How to Survive Moving Day in Manhattan Without Going Crazy and NYC Moving Costs and Options. Moving with kids? Take a look at our guide to the Best Family-Friendly Neighborhoods in NYC. 
---
Bonnie Azoulay Elmann is an NYC-based freelance writer and frequent contributor to the PODS Blog. Her work has appeared in Glamour, Health, and Parents, among others. She is an extremely driven digital storyteller who may or may not have a slight obsession with fanny packs.
Get a Quote
Choose the service you need
Comments
Leave a Comment
Your email address will not be published. Required fields are marked *