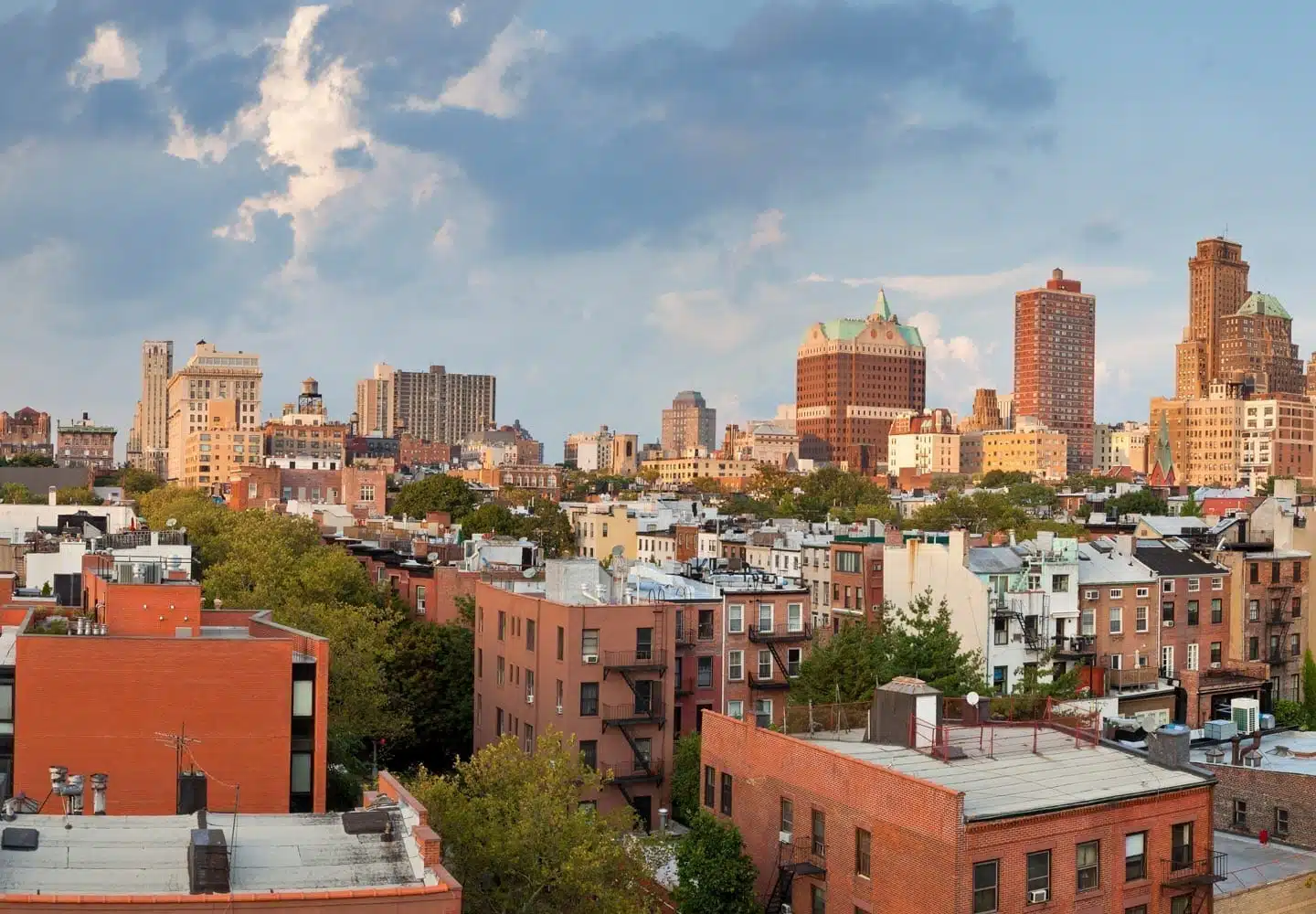 NYC Moving Guide: Find the Best Neighborhoods in Brooklyn for you
Known to some as Manhattan's cooler younger brother who majored in art instead of business, Brooklyn has plenty to offer in its own right. If you're considering moving to Brooklyn, you might be wondering where to start among the borough's dozens of diverse neighborhoods. Not to worry — here's our guide to the best places to live in Brooklyn.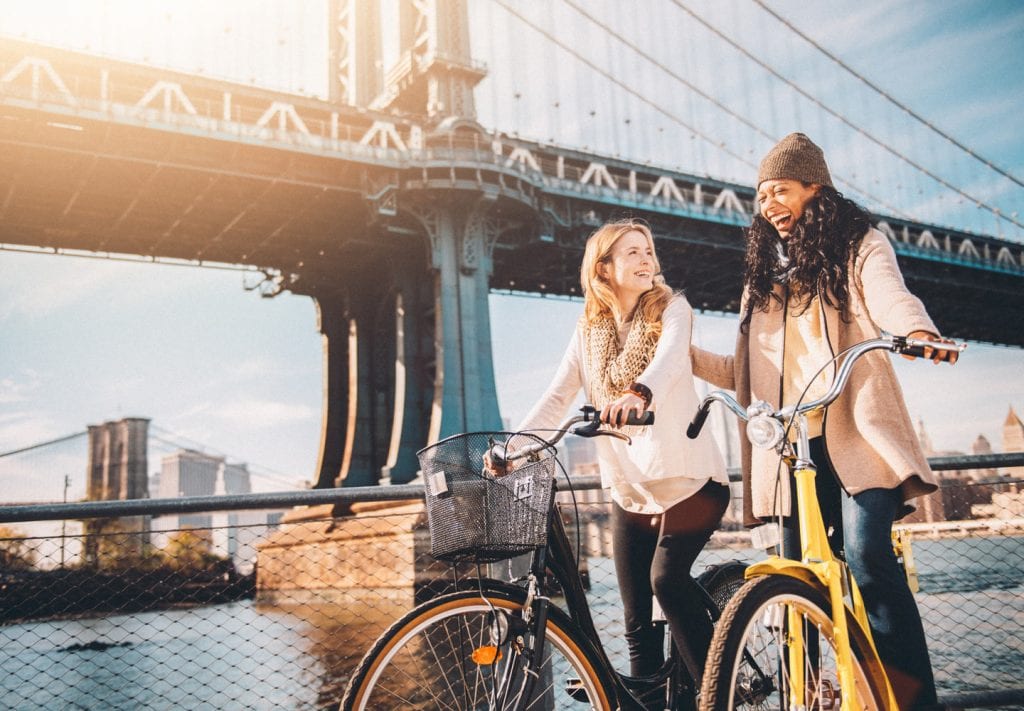 Living in Brooklyn
If you're looking for access to big-city amenities but with more space and a more relaxed vibe, Brooklyn might be a great fit for you. Despite its rep as overly hipster and "too cool," Brooklyn has a lot to show for itself: fantastic dining and nightlife, beautiful parks and green spaces, abundant culture, and a vibrant community of diverse individuals and families. If you can make Brooklyn work for your commute and lifestyle, it's an excellent place to call home.
Insider Tip: Not sure whether Brooklyn is the right NYC borough for you? Check out our moving guide to New York City's five boroughs, which walks you through Brooklyn as well as Queens, Staten Island, and the Bronx, exploring the pros, cons, and distinctive character of each area.
Cost of living in Brooklyn
As a general rule, you'll save a bit of money living in Brooklyn versus Manhattan . . . depending on the neighborhood where you choose to live. According to Nerdwallet, on average, the cost of living in Brooklyn is about 38% less than in Manhattan, with lower rents and slightly lower prices on everyday things like movie tickets.
How the cost of living in Brooklyn feels to you will depend largely on where you're moving from. Moving from Manhattan, you may have a little extra room in your budget now that you're saving a bit on rent and other expenses. Those moving from cities like Washington D.C., L.A., or San Francisco will also find comparable living costs. But people moving from other parts of the country or smaller cities may have sticker shock when they start looking for apartments. Average rent in Brooklyn hovers around $3,252 for a 650-square-foot apartment. Your actual rent will vary greatly, though, depending on the location, apartment style, and whether you'll be sharing costs with roommates.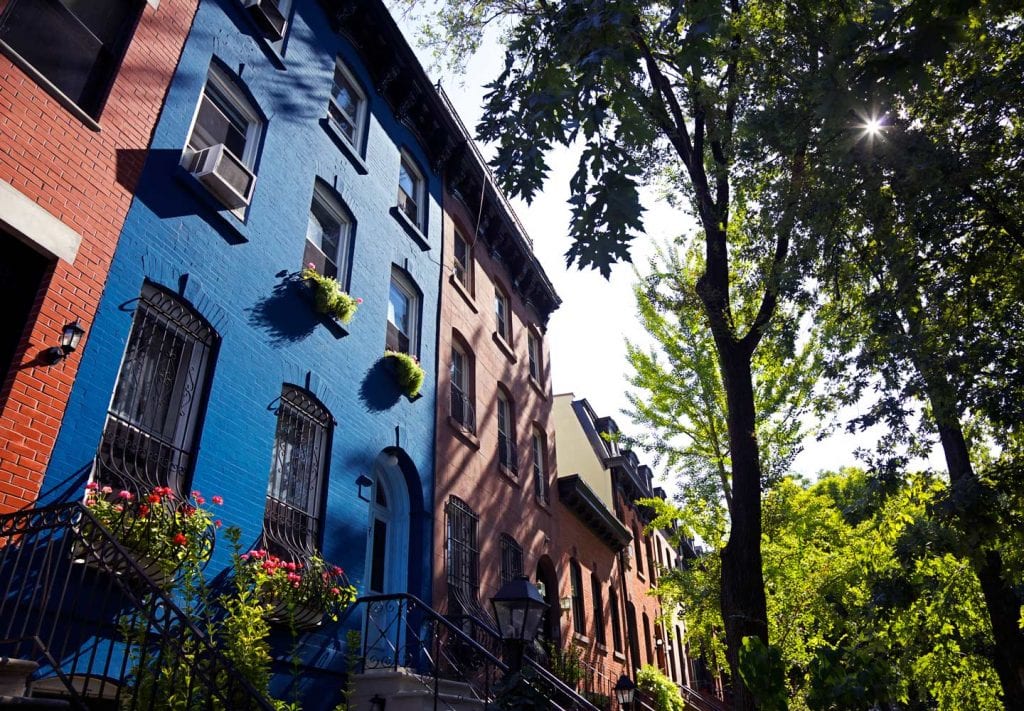 Brooklyn neighborhood guide
If you've decided this is the best borough for you, the next step is to figure out which Brooklyn neighborhoods feel like the right place, so you can focus your apartment search. When you're trying to decide where to live in Brooklyn, these questions will help you get clear about your priorities:
What will my commute look like?
There's no getting around it: Your daily commute is really important to your quality of life. While in some cities it's all about traffic, in New York it's all about transit access. If you know where you'll be working, take time to investigate the subway lines between your potential home and work, average commute times, and how frequently those lines run.

Which is more important: proximity or having more space at home?
You'll find that apartments in denser areas with the best access to subway lines, restaurants, and other amenities are a bit more cramped than those in further out areas. When you're choosing a neighborhood and an apartment, be realistic about whether you're more likely to enjoy those extra square feet as a homebody, or if a small place would suit you just fine because you'll be out and about most of the time anyway.

What's my budget?
It's easy to get caught up in love-at-first-viewing. Spend a little quality time with your budget and ask yourself what you can really afford to comfortably spend on rent (remember to factor in utilities).

What makes a great neighborhood for me?
Everyone has a different answer when it comes to what makes a place feel like "home." For some, bars, restaurants, and nightclubs within walking distance are a must. For others, green spaces, libraries, and cultural institutions may top the list. Make a list of your neighborhood "musts" and keep it handy as you start looking around at different Brooklyn neighborhoods.
Best places to live in Brooklyn
Brooklyn is home to so many great neighborhoods for every taste and lifestyle. While there's no one perfect place for everyone, here are a few of our favorite places in Brooklyn.
Bed-Stuy
Average monthly rent: A one-bedroom will set you back about $2,275 per month.
Typical home value: $1,087,250
Accessibility by subway: While there are a few lines in and out of the neighborhood, accessibility isn't the main draw of Bed-Stuy.
Good for: Singles, students, couples, younger and older families
Located in northern Brooklyn, Bedford-Stuyvesant ("Bed-Stuy") has long been a hidden treasure that lately is, well, not so hidden anymore. Home to leafy streets and a neighborhood-y feel, the lower rents make Bed-Stuy one of the most affordable neighborhoods in Brooklyn . . . for now.
Bushwick
Average monthly rent: Further to the east, Bushwick will cost you about $2,697 per month for a one-bedroom rental.
Typical home value: $983,405
Accessibility by subway: You can access Bushwick via the M, J, and L subway lines.
Good for: Students, young couples
While Bushwick has seen a fair amount of gentrification in recent years, the neighborhood still boasts many amenities that make it feel homey: terrific access to green spaces, locally owned restaurants and bars, a public pool, and more. Located to the southeast of Williamsburg, you'll find street art and galleries galore to experience and explore.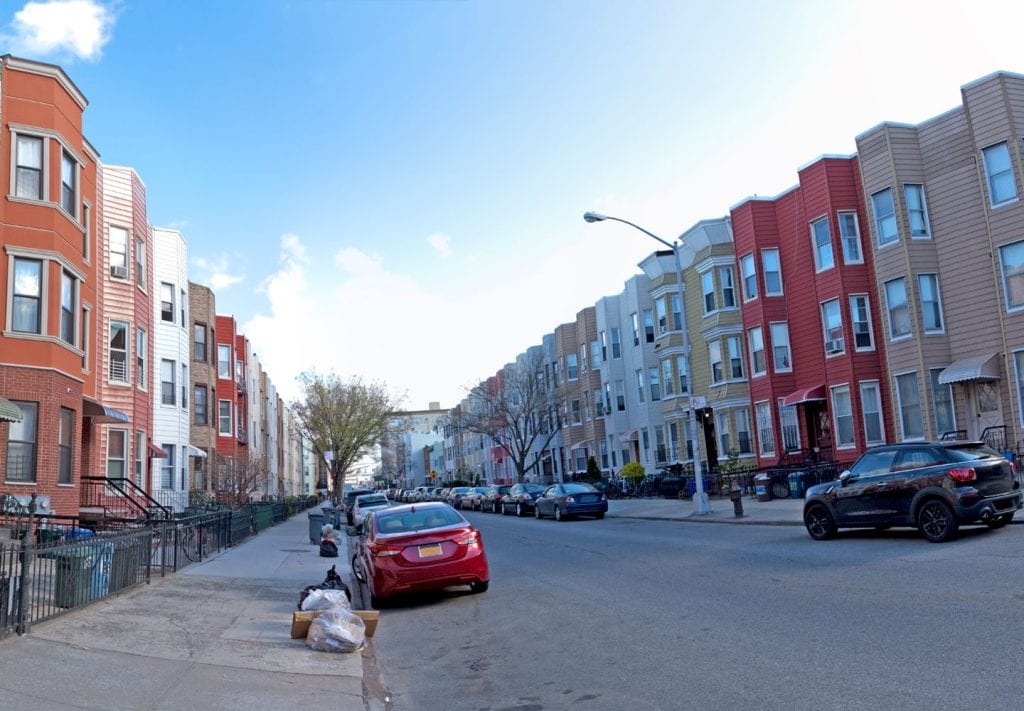 Greenpoint
Average monthly rent: Renting an apartment in Greenpoint will cost about $4,804 per month. That's a nearly 50% increase compared to 2022!
Typical home value: $1,213,157
Accessibility by subway: Not ideal. You'll be dependent on the G train to get out of Greenpoint.
Good for: Singles, young couples, young families
Brooklyn's northernmost neighborhood has gained some name recognition the last few years after appearing as a central location in HBO's Girls. With roots established by the Polish community, this charming and diverse neighborhood still features a wide variety of eastern European delis and restaurants. The neighborhood itself is home now to trendsetters and hipsters, as well, with some spillover from folks moving out of buzzy Williamsburg.
Q: What is the wealthiest part of Brooklyn?
A: Cobble Hill or DUMBO (Down Under the Manhattan Bridge Overpass) are definitely two of the wealthiest parts of Brooklyn. Cobble Hill is near Brooklyn Heights and Carroll Gardens, while DUMBO is a short drive away from Williamsburg.
Park Slope and Prospect Heights
Average monthly rent: Rent in this area varies, but averages around $3,910 a month in Park Slope\ and $3,841 in Prospect Heights.
Typical home value: $1,594,343
Accessibility by subway: There are a number of subway lines running through these neighborhoods, giving you decent options to connect to where you need to go.
Good for: Singles, young couples, younger and older families
Located west and north of Prospect Park (respectively), Park Slope and Prospect Heights have a reputation for attracting mostly young, affluent families — there's a lot of stroller dodging on these neighborhood streets, which is great news if you have a young family. That said, there are also plenty of singles and young professionals choosing to make Park Slope home. With green space, a slower pace, and plenty to do and experience, Park Slope and neighboring Prospect Heights are well worth investigating.
Q: What is the best area of Brooklyn to live in?
A: This really depends on your goals and where you are in life. If you're looking for nightlife, polished neighborhoods, and fun activities with a hip vibe, then Williamsburg and Greenpoint are your best bets. If you're looking for something more low-key and affordable, with understated bars and restaurants, then Bed-Stuy or Bushwick are both great areas.
Red Hook
Average monthly rent: Red Hook one-bedroom apartments average around $3,839 monthly.
Median sale price: $415,000
Accessibility by subway: Red Hook is not accessible via subway, so you'll need to take that into account. If you work from home, no problem, but if you normally commute via train you'll need to make other arrangements, like busing into a neighboring 'hood to catch the train.
Good for: Younger and older couples with or without families
First organized way back in the 1600s, Red Hook is surrounded by water on three sides. The neighborhood retains a small-town feel, likely aided in part by how out of the way (read: inaccessible) the neighborhood is. The area is disconnected from the bustle of city life, and you certainly feel it in this more leisurely neighborhood.
Williamsburg
Average monthly rent: Approximately $3,692 per month.
Median sale price: $1,325,000
Accessibility by subway: Depends on the area of Williamsburg. The L Train offers great access to the main retail hub of Williamsburg, while the J, M, and Z trains connect South Williamsburg directly with Manhattan. The G train also stops in Williamsburg at Metropolitan Avenue.
Good for: Singles, young couples, younger and older families
At one point, Williamsburg was largely industrial — a mecca for struggling artists and young creatives. Today, Williamsburg still boasts a number of creative professionals and young people, but as the neighborhood has grown buzzier, the area has become less gritty and more hip. Many consider Williamsburg the birthplace of New York's hipster scene, and you'll recognize much of that in the trendy cafes, artisanal shops, and a thriving arts and music scene.
Moving to Brooklyn
Once you've decided where you'd like to focus your search, our guide to finding an apartment in NYC offers some valuable pointers. This is also a good time to start thinking about how you'll get all your stuff from point A to point B, timing, and what type of moving services your budget will allow.
Whether you're figuring out how to move to Brooklyn from another NYC borough or from out of state, the physical move itself can present some challenges. Like with other urban areas, Brooklyn parking limitations and local regulations can add some serious complications — and expense, if you end up getting fined. You'll definitely want to check on parking and loading regulations for your street and building so you can plan accordingly.
Here are a few options to consider as you plan your Brooklyn move:
Moving Truck Rental
While going DIY by renting a truck could be the least expensive option, with Brooklyn's crowded, narrow streets, it may be more trouble than it's worth. Navigating one-way streets and squeezing a huge truck through heavy traffic and narrow passages can take a lot of skill (not to mention nerve), so plan your route in advance. Ditto on the parking. Here, pay attention to special regulations for moving trucks and watch out for bike lanes, so you can avoid a costly ticket and altercations with militant cyclists. Remember, you'll need to hire help for fast loading and unloading or ask friends and family to risk their backs, too, while you're watching the clock to make sure you don't go over your rental time.
Full-Service Movers
If you can afford to pay a premium, a full-service moving company can take care of the heavy lifting — and even the packing and unpacking, if you choose that as an extra option. On one hand, you'll save yourself time and you can let them worry about driving and parking the truck. But be aware that traditional movers will dictate your schedule, allowing precious little flexibility, and the industry also has higher breakage and loss rates than other options. That said, if you decide this is your best option, be sure you check references and ask about base rates and any extra charges, such as for stairs, heavy furniture pieces, and other potential fees.
Moving Container Service Specialized for City Moves
If the idea of driving and parking a truck in Brooklyn gives you nightmares but you need a more affordable option than full-service movers, you may want to look into using PODS City Service. Available in select Brooklyn and NYC-area locations, the service is designed around the specific challenges of moving and storing in heavily urban areas like Brooklyn. It offers a lot of flexibility, from scheduling to built-in storage options, and you don't have to deal with the hassle of driving or parking a truck. You also get the choice of handling the packing and loading yourself or you can ask to be connected with trusted hourly labor professionals who will take care of the moving tasks you'd rather outsource.
Here's how PODS City Service works:

• A PODS driver brings your container at your scheduled time and stays for loading and unloading, defending against tickets, thieves, and any other threats to your belongings.

• You load and unload at ground level — no carrying heavy items up and down a ramp.

• When your container is loaded and ready to go, your PODS driver can take it to a PODS Storage Center and keep it there as long as you need, or you can have it delivered to your new place.
Portable Moving and Storage Container
Depending on where you're moving from and what Brooklyn neighborhood you're moving into, a standard portable container service may work for at least one part of your move. This is a great option for areas where you can keep a container for more than a day, as this gives you the chance to move at your own pace. For example, with PODS standard service, PODS will deliver a container to you and leave it on your property, so you can take your time moving. When you've got it all loaded, PODS will pick it up and take it to your new address, or keep it at a secure PODS Storage Center. Then, when you're ready to move in, PODS will deliver it and leave it if you have the room, or you can use PODS City Service for the delivery and unloading process.
Brooklyn Storage Units
If you need to move out before you move into your new place, or you're in the process of downsizing, you may need to consider renting storage for a few weeks or months while you make the transition. There are lots of options and sizes for Brooklyn storage units and storage facilities, including a self-storage unit or a portable storage container like those offered through PODS City Service or PODS standard moving service. With a portable container service, the storage comes to you, so you avoid navigating a rental truck through Brooklyn or other areas. Plus, you only need to load and unload your stuff one time, compared to self-storage, where you have to transport your belongings to their location and load and unload your stuff multiple times to complete your move.
For more tips on managing your move, visit the PODS Blog to see How to Survive Your NYC Move Without Going Crazy and NYC Moving Costs and Options. If you're moving with kids, check out our guides to the Best Family-Friendly Neighborhoods in NYC and the NYC Suburbs.
---
Bonnie Azoulay Elmann is an NYC-based freelance writer and frequent contributor to the PODS Blog. Her work has appeared in Glamour, Health, and Parents, among others. She is an extremely driven digital storyteller who may or may not have a slight obsession with fanny packs.
Get a Quote
Choose the service you need
Comments
Leave a Comment
Your email address will not be published. Required fields are marked *