Transitioning into the Bright Lights and Cultural Melting Pot of NYC - Here's Why You Should Choose these Safest Neighborhoods in Manhattan
New York City is
home to five boroughs
and hundreds of neighborhoods — all with their own distinct personalities. If you're considering a move to the Big Apple, you may feel overwhelmed deciding where exactly to live. Each borough offers so many great qualities; however, Manhattan is one special place that stands out from the rest. Situated between the Hudson and East Rivers, Manhattan is a small island with a not-so-small reputation. Home to a stellar public transportation system, a diverse population, great job opportunities, and one of the best food, fashion, arts, and culture scenes in the nation, Manhattan provides with you some of the top-notch qualities NYC has to offer. What are the safest neighborhoods in Manhattan, though?
You might not immediately think about it with all the hustle and bustle, but crime is something you should be aware of in Manhattan. Compared to the U.S. average of 22.7,
violent crime in Manhattan
is estimated to be around 37.7 incidents per 1,000 people. Other boroughs are even higher, however,
with Brooklyn's
violent crime rate
at 39.5
incidents per 1,000 people. New York City as a whole is only
safer than 15 percent
of other U.S. neighborhoods. That's not to say that Manhattan's not for you. You just need a little knowledge about the safest neighborhoods in Manhattan. And that's where we come in.
Planning a move to Manhattan?
Start by getting a quote from PODS
.
Safest Neighborhoods in Manhattan — FAQs
Q: What is the safest area of Manhattan?
A: With a B+ crime rating from Niche, Battery Park City is considered one of the safest areas in Manhattan.

Q: What is the lowest crime area in Manhattan?
A: Out of all the neighborhoods in Manhattan, Roosevelt Island, Kips Bay, and Washington Heights are among the safest neighborhoods in Manhattan with the lowest crime, according to Neighborhood Scout.

Q: What is the safest part of NYC in 2023?
A: According to Neighborhood Scout, Roosevelt Island is one of the safest parts of Manhattan and all of NYC.

Q: Are there any parts of Manhattan to avoid?
A: If you look at a map of neighborhoods in Manhattan, make note of East Harlem. It's an area known for its high crime rates, making it one of the most dangerous neighborhoods in Manhattan.
Safest Neighborhoods in Manhattan
While NYC doesn't necessarily have the best reputation when it comes to overall safety, there are still a variety of options to choose from when finding a place you feel most comfortable in. Check out just a few of the safest but also best neighborhoods in Manhattan to settle down.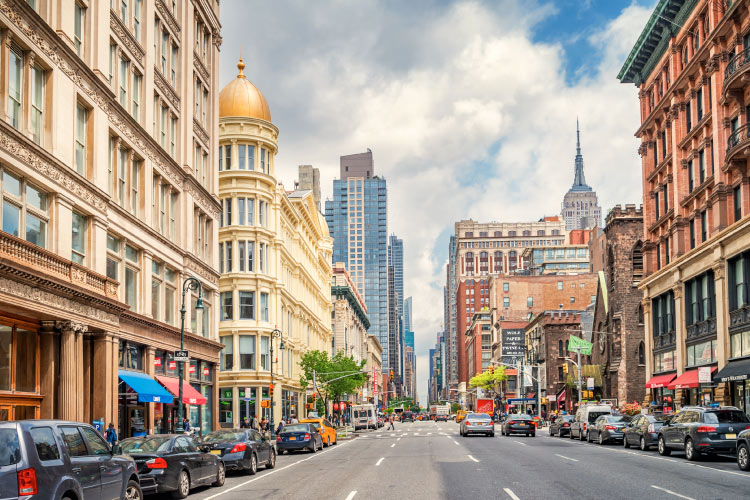 Chelsea
1. Chelsea
Chelsea has been ranked #1 on Niche's list of "Best Neighborhoods to Live in New York City," making it also one of the best places to live in Manhattan. This area is known for its various attractions, like the High Line — a 1.45-mile elevated rail structure used to connect Manhattan's West Side from Gansevoort St. all the way to 34th St. It's also home to famous art galleries and museums, like the Whitney Museum of American Art. This neighborhood is also home to Chelsea Market and the Chelsea Piers.

With a walk score of 99, it's very easy to get around while living in Chelsea — especially with that easy access to the High Line! Commuters can trust the safety of Penn Station, which includes the A, C, and E trains on 8th Ave. and the 1, 2, and 3 trains on 7th Ave. You'll also be able to catch Amtrak, Acela, and Long Island Railroad trains from Moynihan Train Hall directly across the street.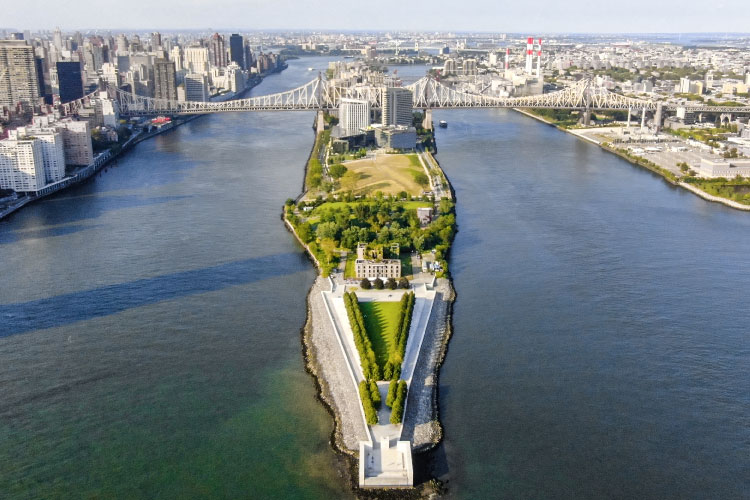 Roosevelt Island
2. Roosevelt Island
Roosevelt Island is a narrow landmass located in the East River between New York City and Long Island. It features several parks that provide a view of the city skyline. One of these is the Roosevelt Island Greenway, which runs along the island's perimeter. It's flanked by Franklin D. Roosevelt Four Freedoms State Park and Lighthouse Park. The location and these views make it a great spot for cyclists and runners alike.
Southpoint Park, which spans seven acres, is another area that can be used for barbecues. Other recreation facilities include the Octagon Exercise Circuit, an indoor pool, and a community garden.
With a walk score of 79, Roosevelt Island's walkability may not be as strong as it is in other areas, but residents can still accomplish most errands without needing a car.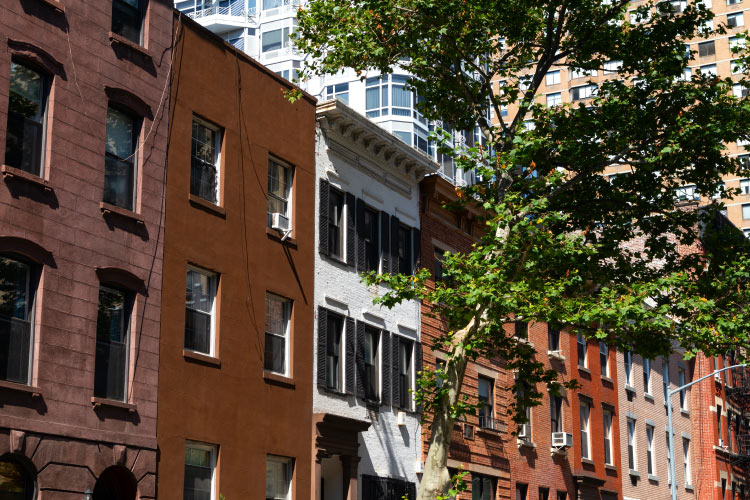 Kips Bay
3. Kips Bay
Located in the range of Midtown, the neighborhood of Kips Bay is known for its relaxed and quiet atmosphere — similar to the East River's tranquil nature. Its convenient location, however, allows residents to easily access the fast-paced lifestyles of nearby areas. There are a variety of restaurants, bars, and shopping establishments in the area, and the eastern part of the neighborhood has a strip of hospitals and NYU institutions.
The Kips Bay neighborhood features high-rise buildings, historic townhouses, and older condominium complexes. This area is a great choice for people looking for a low-key and convenient place to live.
Along with a convenient walking path along the East River, Kips Bay is in close proximity to other major places, such as Wall Street, Rockefeller Center, and Jersey City. Kips Bay also has a walk score of 99 and a transit score of 100.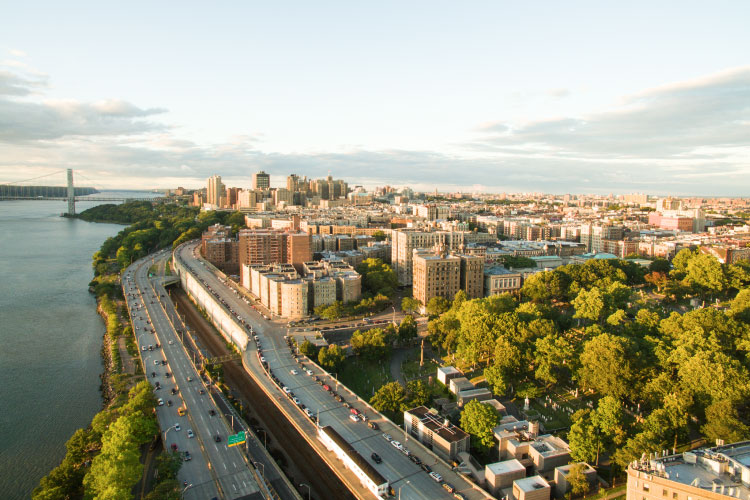 Washington Heights
4. Washington Heights
Washington Heights is a fashionable uptown district situated between Hamilton Heights and Inwood.
The area has plenty of parks and green spaces that are ideal for both dog owners and nature lovers. Some of these include the Hudson River Greenway and Fort Tryon Park, which is home to Manhattan's largest dog run and The Met Cloisters. On the east side, Highbridge Park features a variety of facilities, including the city's first mountain biking course and a skate park.
Despite its uptown location, Washington Heights still has plenty of transportation options. One of these is the 168th and Broadway Station, which serves as a hub for several subway lines, including the A, C, and 1. And with a walk score of 96, it's easy to get around and explore different areas of Washington Heights.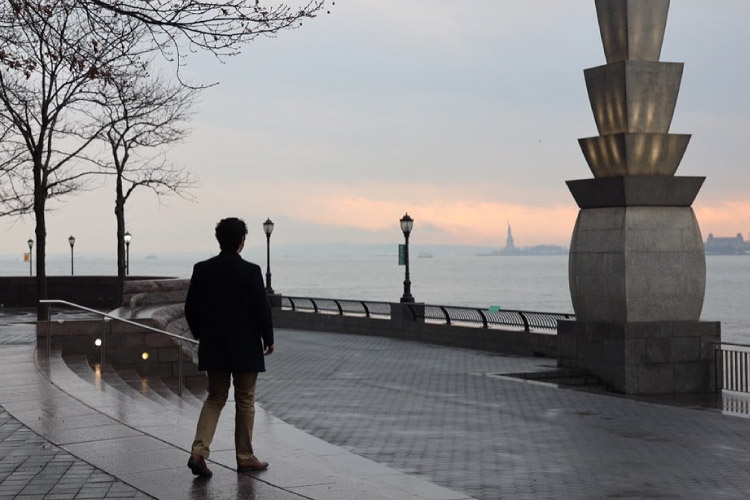 Battery Park City
(Source: Battery Park City Parks via Facebook)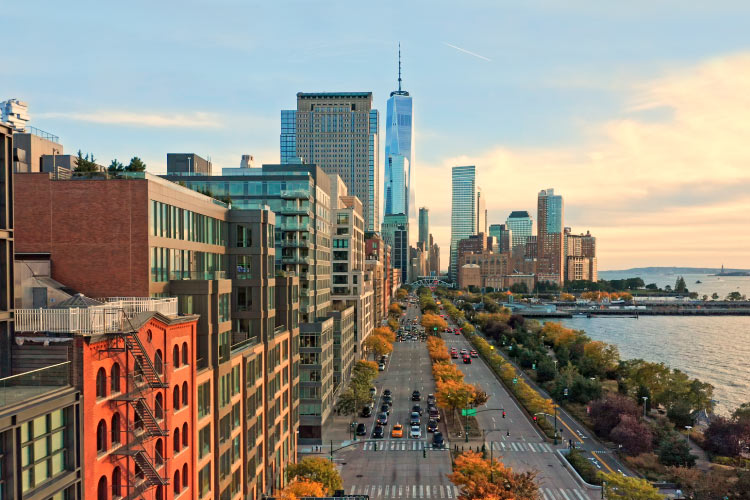 Tribeca
6. Tribeca
Located in southern Manhattan, near the Hudson River, the neighborhood of Tribeca is known for its rich and famous residents. Over the years, the area's focus on crime has helped make it a high-cost neighborhood.

If you're looking for family-friendly entertainment, check out Pier 25 at Hudson River Park, which is a great location for sand volleyball and mini golf.

Tribeca is near other famous neighborhoods, like SoHo, Little Italy, and Chinatown. Nearby subway stations include Canal St. and Chambers St.; however, the 6 train is only accessible at Canal. You can find the rest at Chambers. If you'd rather walk, though, you're in luck, as Tribeca has a walk score of 99.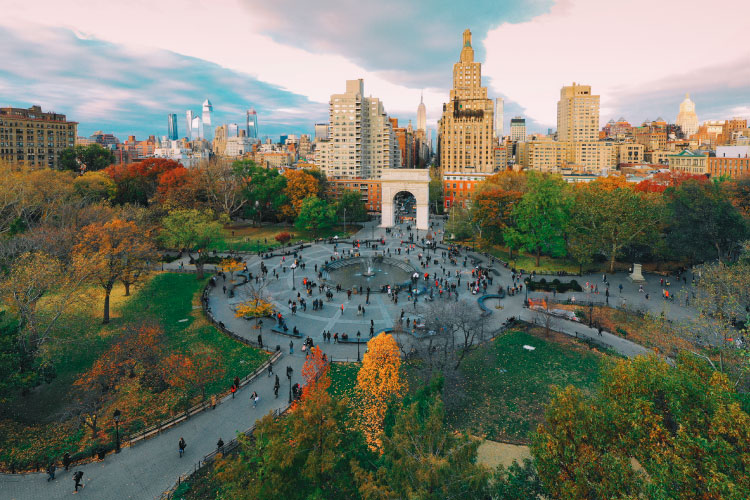 Greenwich Village
7. Greenwich Village
Located on Manhattan's west side, this neighborhood is bordered by the Hudson River. Its reputation as a safe community and location have made it an ideal location for a variety of celebrities to relocate to over the years.

The Greenwich Village neighborhood is also one of the best places to live in Manhattan for students and young professionals, due to its proximity to New York University. Washington Square Park is a highlight, as it's known as a place where many avant garde artists also come together.

With an impressive walk score of 100, Greenwich Village is the ninth most walkable neighborhood in New York. Local subway stations include both 14th St. and West 4th St.
PODS Can Help You Move to Your New Home In Manhattan
Once you've chosen one of the lively, vibrant, fun, yet safe neighborhoods in Manhattan to move to, let PODS help you with the least enjoyable part: the actual moving! PODS can help tackle your big-city move with their specialized City Service that offers specialized moving solutions in the busier metro areas. PODS will provide you with a portable moving storage container to pack your belongings, and they will deliver it to your new residence for you. No need to worry about navigating a big truck through those tight Manhattan streets. And the best part? Your PODS driver will stay with the container while you load and unload it, to ensure your belongings stay safe. Not ready to move yet? Not a problem! You can also store your belongings in one of PODS secure storage centers for as long as you need, as well.

Editor's note: For ease of reading, monthly rental prices were rounded to the nearest $25 and home values were rounded to the nearest $100.
Get a Quote
Choose the service you need
Comments
Leave a Comment
Your email address will not be published. Required fields are marked *