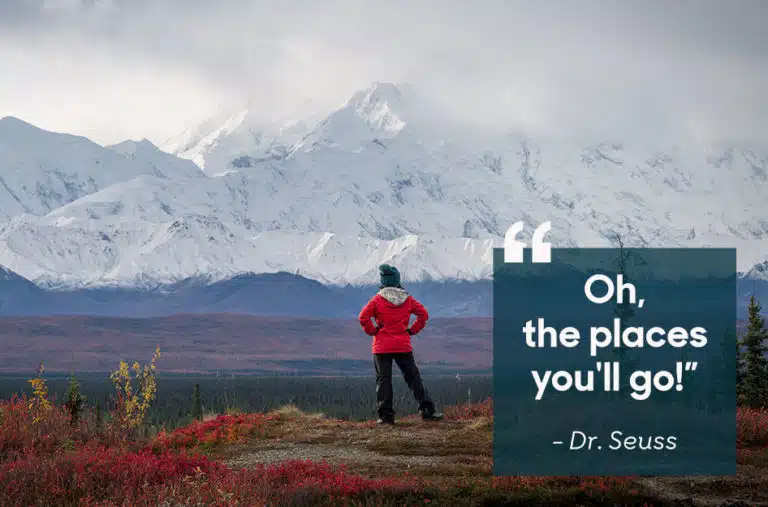 Moving Made Easy: Here Are 6 States That Pay You to Move There
With the ongoing demand for remote work opportunities, it's become easier for a lot of people to consider relocating. Some states are taking note of that, too, and they're starting to incentivize the entire experience, even paying people to move there and providing a stipend to continue living there. In fact, whether you're riding solo or you have a family, you can find a state willing to work with your situation.
How do you even begin searching for states that pay you to move there? How do you know you're finding the best opportunities? What would they even look like? These answers are different for everyone, but we can help you get started.
States that pay you to move there: too good to be true?
A quick internet search will show you that, yes, some states are enticing remote workers with financial incentives to make the move to their neck of the woods. Are these programs legitimate? You'll need to do your due diligence to ensure you're looking at the real deal and not a scam. Does that mean you should pounce on a real deal? Possibly. It's definitely worth looking into. MakeMyMove.com is a good place to start your research. The site lists all of the legit relocation incentive programs in the U.S. that remote workers can apply for.
Before you even begin your search, however, it's wise to understand why you want to move in the first place. 
Sit down and create a list of questions. Be honest with your answers (that's the key!), and remember there isn't a right or wrong answer. Here are a few to start with:
Why do you want to move out of state?
What would you want your life in a new state to look like?
What do you like and dislike about your state now? How would your new state be different?
Are you looking for a change of pace or scenery?
How soon do you want to be settled?
What are you taking with you?
How much are you willing to spend on the move?
If you were to move, do you want to utilize relocation services with your move, or do you want to keep it simple with a moving truck?
The more transparent you are with yourself, the better. Your answers will help you narrow down which state may be the best fit for you and your situation. Not to mention, your answers will also help you narrow down your budget and get serious about saving.
Q: How can I move with no money?
A: Moving with no money might sound impossible, but here's the trick: Find states that cover your relocation expenses. Some are willing to pay once you've actually moved, but you'd be surprised at how many will pay you to simply commit — whether you're moving cross-country or from a neighboring state. If you can land a job that will help with relocation, even better.
Which states will pay you to move there in 2022?
Want to get paid to move? Look no further than Oklahoma, Alabama, and Northwest Arkansas. Seriously! Here are the deets.
Oklahoma
Average rent (one-bedroom): $950
Average home value: $188,500
First up is Oklahoma — specifically the city of Tulsa. The Tulsa Remote plan was initially launched in 2018 and offers $10,000 grants to eligible remote workers or entrepreneurs. If you're chosen for the grant, you'll also receive a one-year membership to a local coworking space and help with finding your next home. Tulsa Remote also offers community-building events and meetups to help you engage with the community.
To qualify for the initiative, you have to be at least 18 years old, working remote full-time (self-employment works, too), and you have to be able to relocate within 12 months of acceptance.
Alabama
Next up: The Shoals in Northwest Alabama. The Remote Shoals program pays you up to $10,000 to move to and work from The Shoals. You'll receive 25% of the total amount up front to cover moving costs, another 25% after your first six months, and then the remaining 50% after your first year living there. One of the most appealing things about The Shoals? Its proximity. You're only a two-hour drive away from Birmingham, Nashville, and Memphis. And if you want to fly, you can also board Boutique Airlines for a one-hour flight to Atlanta.
To qualify, you must be at least 18 years old, make $52,000 or more a year, and you must be able to relocate within six months of acceptance. You can be self-employed, but your place of work has to be located outside Colbert and Lauderdale counties.
Arkansas
Average rent (one-bedroom): $975
Average home value: $178,700
If Ozark has you interested in the area (we promise it's much more tame in real life than in the show), see what Northwest Arkansas has to offer and take advantage of the Life Works Here initiative. You can qualify for $10,000 (paid in cash or crypto) to help with settling in, as well as a bike to help you explore over 300 miles of mountain trails, 162 miles of paved trails, and the 37-mile Razorback Regional Greenway. Biking isn't your thing? No worries! You can opt for an annual membership to an art or cultural institution instead. The program is mainly meant for STEAM (that is, science, technology, engineering, arts, and mathematics) professionals and entrepreneurs, but any kind of talent can qualify.
And speaking of qualifying, you have to be at least 24 years old, have two years of work experience, have a full-time job (including self-employment), currently reside outside of Arkansas, have the ability to relocate to the state within six months of acceptance, and be a U.S. citizen (or prove that you can legally work in the U.S.).
Which states pay you to live there?
Not every state pays your moving expenses, but they do pay you to live there. Our list includes West Virginia, Alaska, and Kansas.
West Virginia
Ascend West Virginia is the program responsible for providing $12,000 payments, free coworking space, and access to free outdoor recreation. If you qualify, $10,000 will be paid out in installments over your first year of living there. If you stay a second year, you'll have that extra $2,000 in your pocket. And on top of that, you'll have access to free gear rentals (think zip lines, rafting, golfing, climbing, and even off-road excursions) for two years. Basically, whether you feel like paddleboarding or biking down a mountain trail, you'll be able to access it.
To qualify, you must be 18 years old with a full-time job or self-employment and the ability to work from home through a company outside the state. You'll also have to relocate to your new state within six months of acceptance.
Alaska
Alaska's incentive program dates back to 1976, and it's called the Permanent Fund Dividend. How much do you get paid to live in Alaska, though? In the past, citizens have qualified for up to $1,600 for simply living in Alaska, and in 2022 the amount was $3,284. All you have to do to receive this grant is to remain in the state for an entire dividend year! Added bonus? Alaska has no state tax.
Kansas
Choosing Topeka, Kansas, as your new home city and state could mean $15,000 in your pocket. The fund is specifically for Shawnee county, but unlike other incentive programs, this one can work for both remote and on-site jobs.
For on-site jobs, your employer has to be willing to participate in a relocation incentive, you have to move to Topeka, and you have to purchase or rent a home within one year of your hire or move. But with this route? You can receive up to $10,000 for rent or up to $15,000 for purchasing a home. 
If you're a remote employee, your employer must be located outside of Shawnee county, and it's limited to one per household. There's a minimum three-month waiting period for the incentive, but after that, you're eligible for $5,000 for renting a home, or up to $10,000 for purchasing a home.
What If You Don't Qualify? These States Don't Pay You to move, But Do Offer Other Benefits
If you're reading this list finding that you don't meet any of the requirements, there's still hope. Not everyone needs to get paid to move, but saving money along the way is nice. With the rise of inflation, finding creative ways to lower your cost of living while finding a great place to live has become essential, and we're here with a few perfect places to find that exact opportunity.
Remember, you might not make cash by moving to the states listed below, but there are other ways to get paid.
Q: How can I move to another state with barely any money?
A: The best thing to do is save up as much as possible before your move, but that's not always possible. Whether you have to move quickly or you're just wanting to save your money, there are a few things you can do. The first thing is to make sure you research as much as possible. Assess your finances and remain flexible with what you do have.
New Hampshire
One of the best ways to move with no money is to consider a location with a strong job market. New Hampshire isn't the cheapest place to live on this list, but it offers the most job opportunities out of any state, and boasts one of the lowest unemployment rates. There are a few different industries to pick from in the state, but the biggest is the smart manufacturing/high technology (SMHT) field. Other important sectors include healthcare and social assistance, retail, health, and hospitality.
This, combined with an abundance of state parks and access to both beaches and skiing, means there's no shortage of budget-friendly places to explore once you arrive in your new home state. The lack of a state sales tax is also appealing.
Iowa
Next up is Iowa. The city of Des Moines is known for being attractive to retirees, but there are plenty of opportunities for people of all ages. With a robust economy, access to major universities, and a cost of living that's 14 percent lower than the national average, Des Moines is appealing for many movers looking to keep their costs low.
Q: How do I start over in a new city with no money?
A: Aside from self-moving, there are a lot of ways to move to a new city with no money. You can consider relocating to a town with a low cost of living, or find a sublet to take over so you can save on the fees that come with moving into a new apartment. Moving in with a few roommates can help you settle into town on a budget while also giving you a way to make new friends, as well.

Remember to keep your expectations realistic throughout this process. Dreaming up new ways of living in your new state is necessary, but keep those wishes grounded in reality so you can save as much as possible along the way.
Ready to relocate to states that pay you to move there?
Filling out the application and figuring out your logistics is difficult enough on its own, you shouldn't have to stress over your moving logistics, too. When you're ready to make the move, PODS can help you get it done. Pack and load on your own time with a PODS moving container right in your driveway. When you're ready, PODS will pick it up and deliver it to your new home in your new state. What's easier than that? (Except maybe accepting payment to move to an exciting, new place.)
For more help with every other step of your move, check out more articles on the PODS Blog.
---
Katlynn Mullins is a St. Petersburg-based freelance writer whose only roommate is their cat. A frequent PODS Blog contributor, Katlynn loves finding ways to make moving into new spaces simple and stress-free. Between yearly apartment hopping, you can find them on the waterfront or experimenting with new ways to make coffee.
Get a Quote
Choose the service you need
Comments
Leave a Comment
Your email address will not be published. Required fields are marked *