How Much Is a Storage Unit? Storage Unit Costs Explained
Stuff. We all have it. But we don't always have enough room for it. This is why we have storage. If you're lucky, Mom and Dad will hold on to some stuff to help you save on storage unit costs for a while.

But we're not talking about your parents' garage here. Real storage solutions aren't free. So whether you're shelving your extra appliances because you're moving in with your partner, storing furniture during a remodel, or just keeping that collection of avant-garde jazz vinyl in a safe place, you're going to have to pay for it. But how much is a storage unit?
Before you rent a storage container or unit, ensure you're paying the right price and getting the right service. We'll help you figure it all out.
For the most accurate estimate of your storage costs with a portable container, get a quote from PODS. Our storage experts will walk you through the process and be able to build a plan that fits your needs.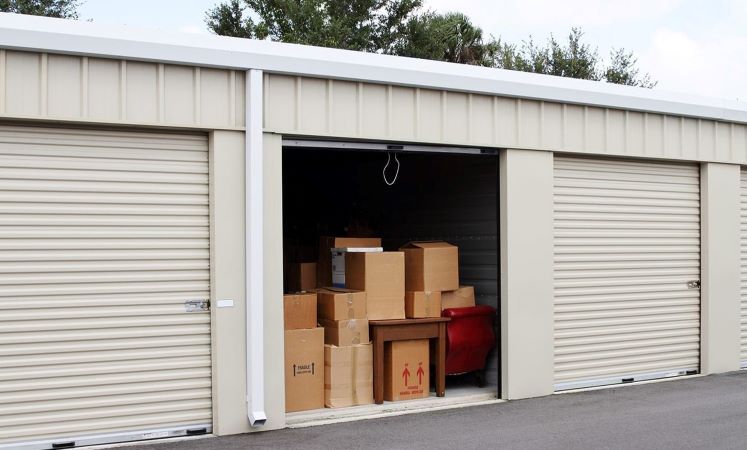 Storage Unit Costs — FAQs
Q: How much do you pay monthly for storage?
A: It depends on what kind of storage and the size of the unit you're looking for. Self-storage facilities can range from about $50-$300. Portable storage containers can range from about $180-$300, with the added benefit of storage wherever you need it, including in your driveway.
Q: Is a 10x10 storage unit enough?
A: Wondering how much stuff can you put in a 10x10 storage unit? A 10x10 storage unit is usually enough for three rooms — a living room and two bedrooms, for example. A 10x10 storage unit is also comparable to a 12-foot PODS moving and storage container.
Q: Can a 10x10 storage unit fit a couch?
A: A 10x10 storage unit can definitely fit a couch or two. It has 100 square feet of floor space, so you can measure your sectional to get an idea of how much of the unit it will take up. But generally, a 10x10 storage unit is large enough to pack up three rooms or a small apartment.

Q: What can you put in a 5x5 storage unit?
A: A 5x5 storage unit is enough for a large closet or small room — think extra space for shoes, dresses, suitcases, lamps, and other odds and ends.
Q: How much fits in a 10x20 storage unit?
A: 10x20 storage containers can generally fit about five rooms' worth of stuff. You have 200 square feet of floor space to work with, so it's certainly big enough for your king bed, sectional sofa, or large appliances.

Q: How does paying for storage work?
A: The billing for your PODS storage containers will be charged one day before your Initial Delivery or Re-Delivery service date. Your monthly rental charges will be billed on your anniversary date.

Q: How much should I pay for storage?
A: How much you pay for storage will depend on factors such as where you live, what season you start storing, and what type of storage you opt for (portable storage or climate-controlled storage, for example). As a reference point, though, an average 5x10-foot self-storage unit without climate control typically costs about $75 per month — but that doesn't include other expenses, like renting a cart and moving truck and paying for gas. A comparably sized PODS portable storage container typically costs about $180 per month — with those other costs already accounted for, not to mention the fact that you'll have storage wherever you need it (including your driveway).

Q: How much is a unit of storage?
A: The average cost of a 5x10-foot self-storage container without climate control is about $75 per month, according to data from Forbes and Sparefoot. Generally speaking, the larger the unit, the higher the overall cost but the lower the cost per square foot. So it pays — get it? — to make sure you're getting a unit that's just the size you need.
Types of Storage
Before we start talking about dollars and cents, let's go over the two main types of storage.
Self-Storage
Self-storage is probably what you picture when you think of a classic "storage unit."
Self-storage facilities come in two main styles: There are outdoor, drive-up units arranged in a row, and there are large buildings with many indoor units that can be climate controlled.
In both kinds of facilities, you have to bring your stuff to the location and load it into storage there.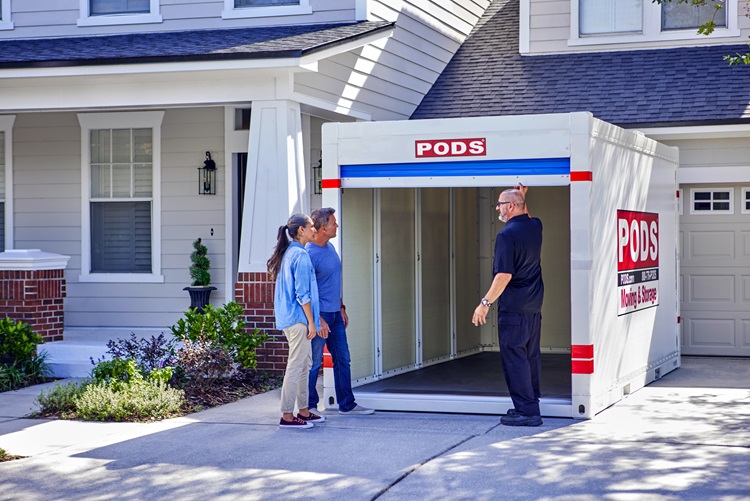 Portable Storage
Portable storage companies, like PODS, can drop off a storage container at your home. You can load the container there, taking as much time as you need, either by yourself or with hired help.

Once the container is loaded, you can keep it at your house for convenient 24-hour access, have it taken to a

secure storage facility

, or have it delivered to a new location — or use a combination scenario.

Now let's take a closer look at the costs associated with these two types of storage.
Average Cost of Self-Storage Units
Have you ever gone out to eat with a bunch of friends and picked up the tab? If so, you probably realize that a few $10 dishes can start to add up really fast when you calculate the tax, drinks, sides, and tip. Calculating storage unit pricing and adding up your self-storage costs can be a similar process.
The base cost to rent a self-storage unit varies by size, but it's generally pretty reasonable — around $100, on average, according to Sparefoot.com. Okay, so how much do different storage units cost? Keeping in mind that rates can vary significantly depending on your city and the season when you start storing, here's a look at the average storage unit price for the most popular-sized units.
Average Self-Storage Unit Costs
Size: Small
Approximate Dimensions: 5'x5' to 5'x10'
Estimated Monthly Cost: $50 - $75
Size: Medium
Approximate Dimensions: 5'x15', 10'x10', 10'x15'
Estimated Monthly Cost: $110 - $150
Size: Large
Approximate Dimensions: 10'×20', 10'×25', 10'×30'
Estimated Monthly Cost: $160 - $300
Sources: Forbes.com and Sparefoot.com

But storage costs can add up quickly, between filling up the gas tank and renting or buying a moving cart to bring your stuff to and from the unit. That's another $100, easily, plus some not-so-fun truck driving.
Your storage costs will also increase if you opt for climate control, extra security, expensive locks, or insurance.
That's the rundown for self-storage unit costs. But how much is a storage container when it's delivered to your door? If you're wondering what the price for a storage unit is when you go with a PODS container, here's a rundown on PODS storage costs per month.
Not sure how much storage space you want? Our handy storage space guide will help you figure out just how many square feet you need.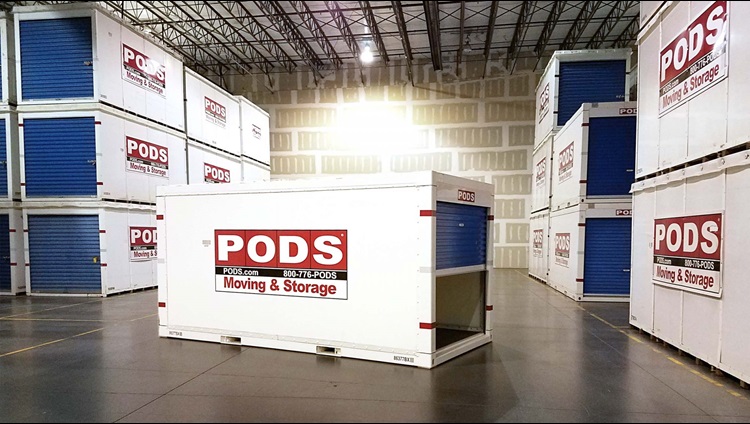 PODS Storage Costs
If you're not too keen on the idea of driving a rental truck with all your stuff to a storage facility, then you can get a storage container delivered right to your door. It's kind of like ordering a pizza, but the box is a lot bigger. But how much is a storage unit per month when you're not using self-storage?
Here's a look at the average storage unit cost per month when you use PODS, to help you answer the question "How much is a storage unit?" when you opt for portable storage. Just like with self-storage, PODS storage rates can vary quite a bit based on your city and the season.
For a detailed quote for your specific storage project, visit PODS or call 855-706-4758. But for an at-a-glance idea of PODS storage pricing, check out the table below.
Average PODS Storage Costs*
Size: 8-Foot Container
Monthly Container Rental (on-site on your driveway or property): $180
Monthly Container Rental (PODS Storage Center): $215
Size: 12-Foot Container
Monthly Container Rental (on-site on your driveway or property): $206
Monthly Container Rental (PODS Storage Center): $250
Size: 16-Foot Container
Monthly Container Rental (on-site on your driveway or property): $228
Monthly Container Rental (PODS Storage Center): $288

*Based on an average of PODS standard rates across the season and all U.S. locations. Rates will vary based on your city and the season when you start storing. **Delivery and pickup fees average $74.99 each way. In many cases, delivery and pickup charges can be waived, depending on the duration of your container rental. ***PODS is constantly upgrading its container fleet, and container sizes may vary slightly from one model to another. ****The 12-foot container is available only for local moves and storage.

You can also factor in the extra savings of having a container delivered to your door: No rental truck fee, no driving to the facility, and no rushing your loading and unloading. And when it comes time to load up, you can reference this guide for How to Load a Portable Container in 10 Easy Steps.

Now that you know the PODS storage costs and traditional storage unit costs, how do you figure out which one is right for you?
Getting the Best Value
It's great to know what storage costs so you don't get ripped off. But every situation is different, so you'll need to do some homework to find the monthly storage unit costs in your area (you can usually
get a quote online
).
But while you're looking for the best deal, it's important to focus on the storage features that matter most to you. Here are some factors to consider when assessing storage unit costs: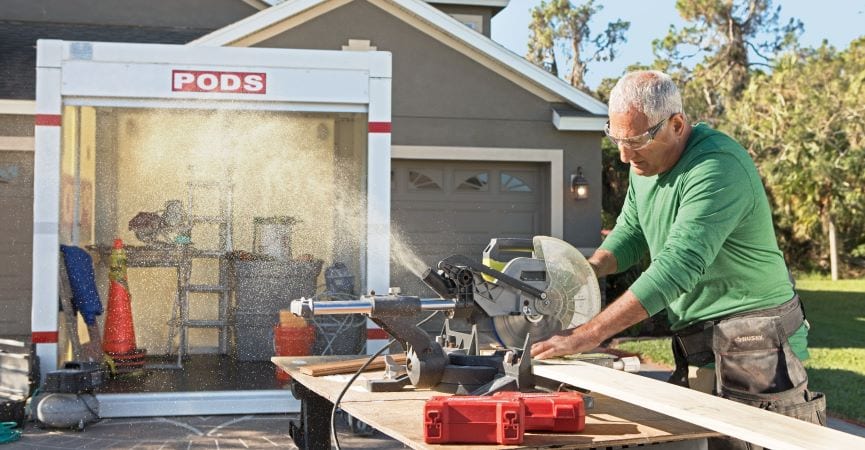 Location and Convenience
If you live in a dense urban area, finding enough space for your stuff can feel like a full-time job. In the city, space is at a premium. This also means it can be hard to find a good storage facility. For example, storage costs will be considerably higher in L.A. than in Peoria, Illinois.
This makes the convenience of having a storage container delivered to you hard to beat (as long as there's space in your driveway or property). Your storage costs may be a bit higher than self-storage, but it sure beats driving a huge truck through city traffic.
And while it may be easier to find a good storage facility in the suburbs, that doesn't mean it's the best option. Portable storage containers can be left in your driveway for a month or longer, allowing you to move things in and out at your leisure. It's kind of like having an extra garage or room in your house.
Time
There's a big difference between storing stuff for a few weeks and storing it for a few years. Some storage facilities actually require a minimum rental period, like three months. Others will give you a discount if you store your stuff for longer. Be sure to ask about each company's policies.
Season
Storage costs tend to be higher from May through September because that's the busy season for moving, which is a big part of the overall storage market. If you have any flexibility with your own schedule, you can usually save on storage costs from October through April.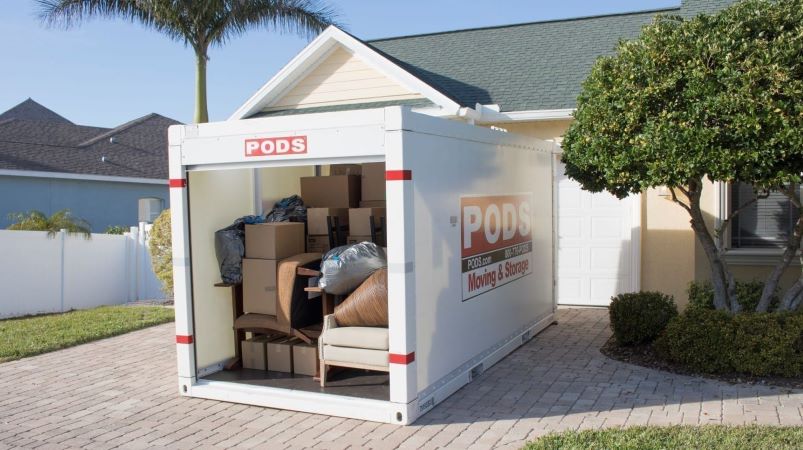 When Storage Is Part of a Move
If you're getting storage because you're moving to a new house, then portable containers are a fantastic option. You can shave off a lot of work and money with portable storage because you only have to load and unload your things once. Think about it: You load your stuff into containers at your current residence, have it taken to storage while you work on the moving logistics — or renovation — and then have it delivered to your new home. Easy-peasy, lemon-squeezy.

You can even split your stuff into multiple containers: one to go into storage while you replace the old carpeting with new floors, one to go to your daughter's home with all that stuff she left at your old house, and another one with essential items that you need to have delivered immediately.
Insurance
Your precious belongings will always be safe in a secure facility. Well, almost always. There's always a random chance of flooding, fires, theft, and other disasters. So insurance is important to consider — and to account for when considering storage unit costs.
If you have homeowners or renters insurance, this may meet the requirement. However, you may want to purchase more coverage based on the value of your belongings. Storage companies offer multiple insurance options. See PODS Contents Protection Coverage options here.
Climate Control
Climate control is kind of like kale: It's a bit overrated (don't hate!). Most people don't really need strict climate control for their stuff, and there's no firm industry standard definition of what climate control even means.
But if you're collecting a bunch of priceless artwork or storing a collection of ancient, one-of-a-kind texts, then you should probably put them in a climate- and humidity-controlled environment (or maybe just give them to a museum)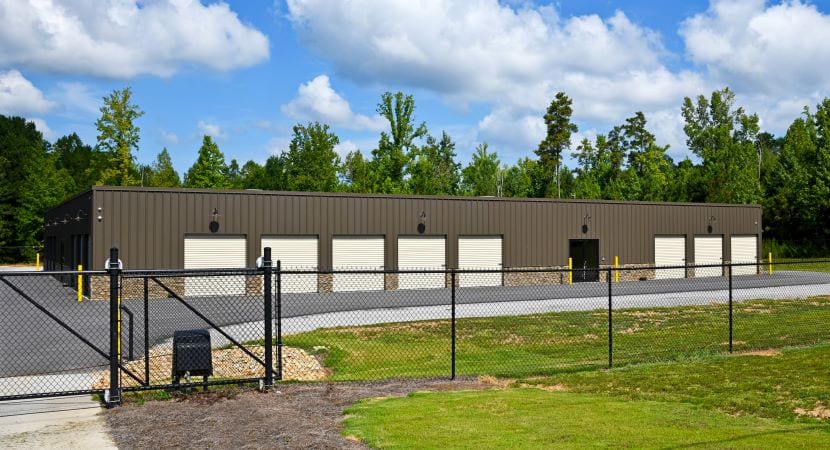 Security
It's important to put a good lock on your storage unit or container. But the security shouldn't end there. Be sure to ask the companies you're considering what kind of gates, alarms, and video security systems they have in place.
Service
Finally, you'll want to consider service. The last thing you want to deal with when you're trying to take care of your valuable possessions is some grumpy employee who seems to enjoy making your life harder. Read online reviews to see what other people have said about each company and, of course, trust your gut!
Making the Choice
Now, ready to get packing? Check out these tips on
choosing the right boxes for storage
.
Easton Smith works as a freelance writer and researcher, reviewing technology trends and the moving industry. He moved all around the continent, from New York to California, before landing back in his hometown of Salt Lake City.
Get a Quote
Choose the service you need
Comments
Leave a Comment
Your email address will not be published. Required fields are marked *