The tables have turned and now it's time for you to help your parents move into the next stage of their life. Maybe they've realized they want to downsize from their forever house and find a single-level home, or you've noticed they need the kind of additional help provided in a retirement community. Whatever your parents' situation, the keys to staying calm while navigating this challenging time are careful planning and understanding, with a healthy dose of patience.
Don't Assume Everyone Is on the Same Page
This can often be a tension-wrought time for you and the entire family. Plan to have an honest, open discussion with your siblings and parents about what the right next step is. There are many reasons for elderly parents to relocate, from financial to medical. If you'll be helping relocate both parents, it's important to consider that they may not agree about what to do next — or they may require different levels of care. Either way, it can be an upsetting conversation if not handled thoughtfully.
Research housing options based on the level of care each person needs, the costs involved, and how it will be paid for. That way, when you bring it up to your parents, you're ready with some informed answers to help make the discussion and decisions less stressful.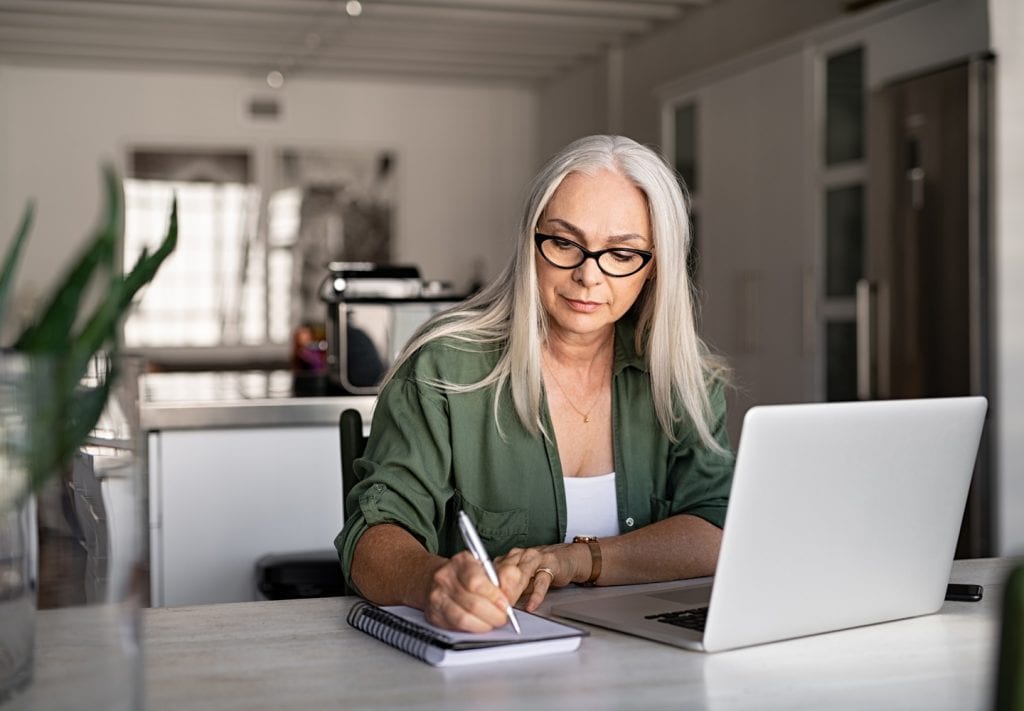 Allow Plenty of Time
Sometimes these decisions have to be made on a fast timeline, particularly when there's a medical situation. However, if it's not an emergency try not to rush your parents into a decision. Let them adjust to the idea of finding a new place to live, then help them see how it will benefit them, whether in terms of finances, safety, being closer to family, and having an easier way of life. The key is helping your parents feel more in charge of the process and less like a burden to you or other family members involved.
Plan for Healthcare
If your parents are moving to a new state or city it's important to have their healthcare set up right away. Check to see what doctors will be in-network for them or how far the drive will be from their current doctor. Also take into account how far their new place will be from a pharmacy and consider setting up mail-order prescriptions to save time and money.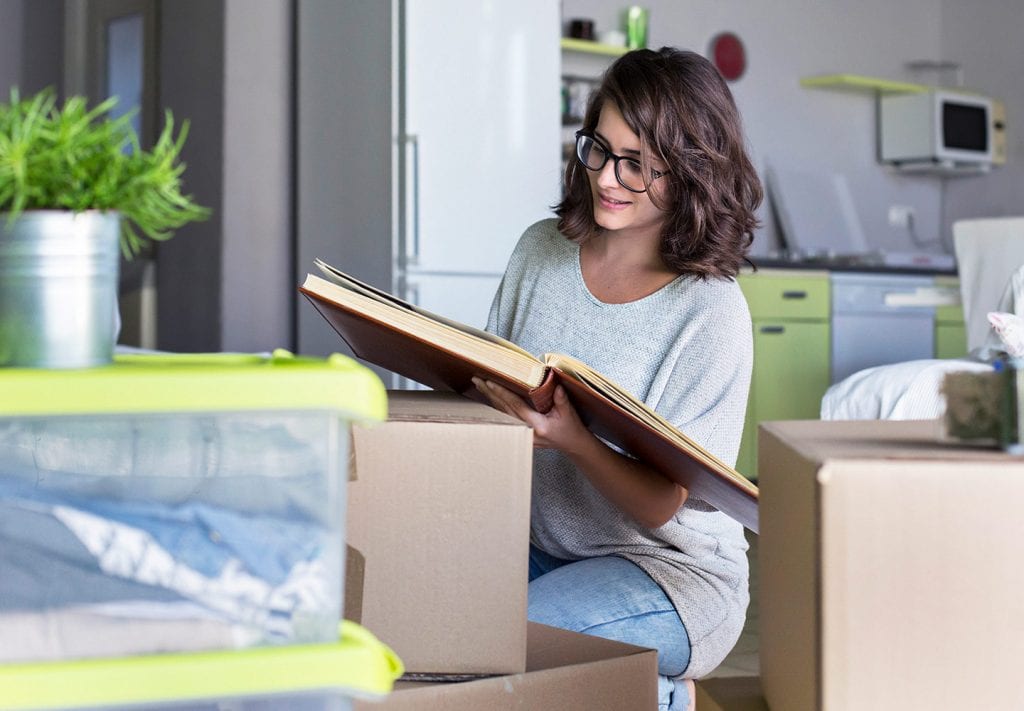 Sort, Organize and Downsize
Once the decision about their next home has been made it's time to start preparing for the move. Dealing with decades of belongings and family mementos can be overwhelming. Most likely your parents will be downsizing to a smaller home or apartment, or even a room in an assisted care facility. Another possibility is that they are planning to move in with you, which will most likely require downsizing their belongings, not to mention a big shift in your family dynamic. Keep your conversations open and make sure each member of the family has a voice. Involve your parents in the process of organizing their items, asking them what they want to have in their new place, versus what they may want to keep in storage.
If you have a parent experiencing memory loss, consider doing the organizing yourself and be sure to pack items that will immediately be familiar to them, such as important family photos, a favorite armchair, one place setting of a cherished dishware set. Then, have an estate sale or contact a consignment company for anything the family doesn't want to keep.
Research Moving Options
When researching movers for your elderly parent, make sure the company is licensed and bonded. Fraudulent moving companies are an increasing issue and the government has recently tried to crack down on the growth of moving company scams. Many of them even appear to have a location on Google maps when you're researching. This is why finding a licensed and bonded company is crucial. Look at Yelp and Angie's List for reviews or ask friends and family for recommendations.
The level of moving service you need will depend on the distance of the move and the number of items your loved one will be taking with them for this next phase of life. A traditional moving service might be too costly or stressful when you're downsizing into a smaller space given their rigid schedules and the risk of damage. A portable moving container offers more flexibility, time, and control over the process — something that will be highly valued by you and your elderly parent – plus you have the option of hiring professionals to assist with packing and loading.
Make the Travel Arrangements
Remember that traveling is more difficult when you're older! Plan their trip in ways that will minimize stress, like picking nonstop flights and scheduling for the time of day they're usually feeling their best. If they'll need special assistance for mobility, you can arrange for the airport to provide a wheelchair for easy maneuvering. Make sure there's someone available to drive them to the airport and pick them up when they arrive at their new destination.
This can be an emotional time for elderly parents and for you. Consider having someone from the family travel with them to help with the trip, whether it's a cross-country flight or a few hours on the road. Then, once you get to their new place, it's a good idea to have someone stay for a few days to assist with unpacking and getting them settled.
Relocating your elderly parents can seem like a daunting task, but it can give everyone involved greater peace of mind. Your parents can benefit financially, receive better medical care, live in a safer home, or be closer to family – maybe even all of the above. With some careful planning and communication, you'll be able to help your parents make the transition to their next chapter of life with more confidence and peace of mind.
Get a Quote
Choose the service you need
Comments
Leave a Comment
Your email address will not be published. Required fields are marked *