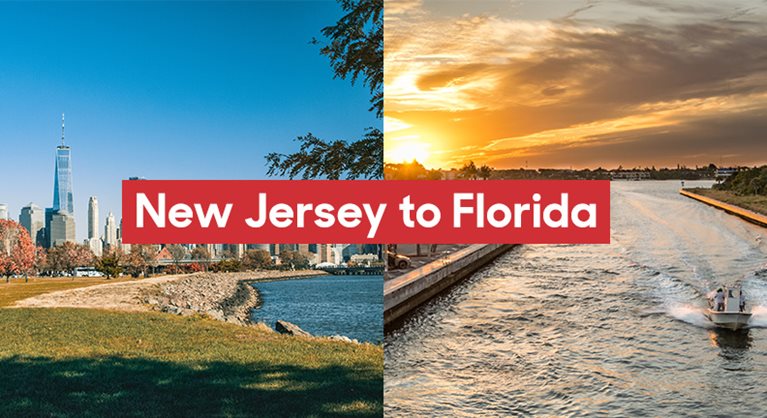 Thinking About Moving to Florida From New Jersey? Here's What to Consider
Did you know locals often refer to New Jersey as the "Exit State"? The reasoning behind it is that a lot of New Jersey residents identify where they live by referencing the closest exit on the New Jersey Turnpike. Cute, huh? Unfortunately, these days, the nickname has taken on a new meaning: Everyone wants to get out. According to 2022 moveBuddha data, for every 34 moves into New Jersey, there are 100 out.

But where are they moving to? You guessed it. Florida's at the top of the list. In fact, the 2022 moveBuddha search data shows that 1 in 4 searches for outbound moves from New Jersey was for Florida cities, in particular. That doesn't come as a surprise, though, since Florida led the country in cities with the most continued growth in our 2023 PODS moving trends data.

Are you thinking of joining the masses and moving to Florida from New Jersey, too? Then check out these things to consider to help you decide if it is, indeed, the right move for you.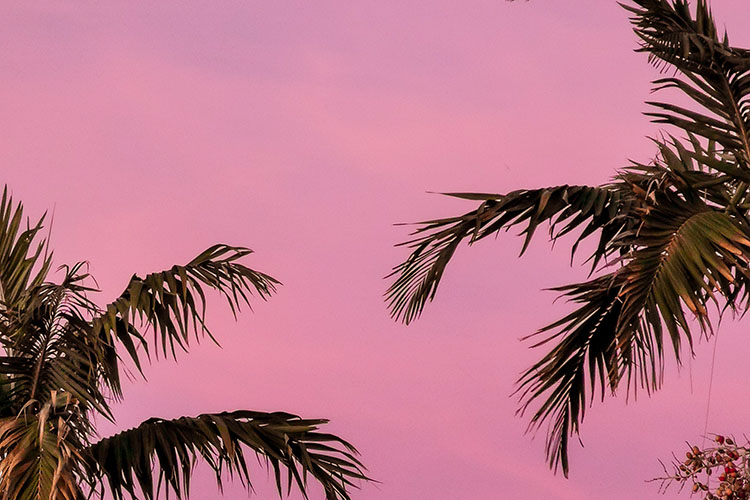 The Perks of Living in the Sunshine State
From amusement parks to beautiful beaches, cultural diversity to job opportunities, you'll find no shortage of perks of moving to Florida from New Jersey. Here are a few of our favorite Florida attributes.
Cultural Diversity Is at Its Best
An amazing thing about Florida is just how culturally diverse it is. There are a lot of metro areas in the state that are known for immigrants coming and residing here, further expanding the culture in Florida. There are so many different cultural groups there including Greek, Spanish, Cubans, Native Americans, and so much more and over the past ten years, Florida has become more and more diverse the more people that move to this state.
There Are No State Income Taxes to Pay
Taxes are a bore and it feels like there's a tax for everything nowadays. Moving to a new state can come with a bunch of other taxes that you need to pay, but in the state of Florida, you will enjoy the fact that you don't have to pay state income taxes. If you move to Florida, you don't have to worry about taxes on Social Security benefits, pensions, IRAs, 401k, and so much more, which puts some more money in your pocket too.
There's an Abundance of Beautiful Beaches You Need to Go See
Yes, you certainly have some beautiful beaches in Jersey. But Florida's beaches? They're one of a kind. With over 360 miles of coastline and around 189 different beaches to choose from, you'll never run out of places to explore. Among the most popular beaches in Florida to check out are Siesta Key, Clearwater, Miami Beach, and Naples — all with beautifully soft sand and breathtaking ocean views.
The Economy is Strong With Great Job Opportunities
Another great reason why you should consider moving to Florida is because of its extremely strong economy. Florida's economy ranks as one of the best in the country and it is expected to continue to grow as the years go on.
Florida also is known for having a ton of amazing job opportunities as well, and it goes to show since the unemployment rate is extremely low compared to a lot of other states in the US. There are also a ton of different cities to get a good job that include Orlando, Jacksonville, Tampa, Miami, and a ton of others too.

Looking to get a new home and start a new chapter of your life in a new state is very exciting and it can even feel like a fresh start at life. While long-distance moving can be very stressful at times, it is a process that is worth it at the end of the day.

If you are moving to Florida from New Jersey, make sure that you're properly prepared for the move, you know what city you want to move to, and just why Florida is the place for you!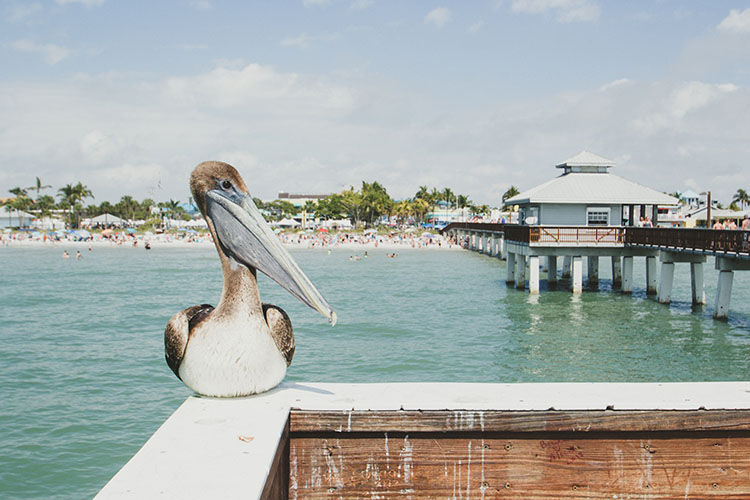 The Best Florida Cities to Move to and Live In
Moving to Florida is one thing, but knowing where to live in the state is completely different. There are a lot of things to consider whenever you're moving to the Sunshine State, but knowing what city you want to live in is the most important of all. There are so many incredible cities in Florida to move to, and knowing which one is perfect for you and your family is the most important of all.

Not sure where you go whenever you're moving to Florida? Here are some of the best cities to move to today!

Sarasota
Are you someone who is in love with the beach and you want to find the perfect city located by all of the most beautiful beaches around, including the popular Siesta Key Beach? If so, then you should consider moving to Sarasota. Sarasota is a very touristy city to live in because of its beaches, cultural heritage, attractions such as kayaking through the mangroves, museums, botanical gardens, and so much more.

Melbourne
If you're interested in space and want to be located by some of the coolest space launches you'll ever see, then you should consider moving to Melbourne as soon as possible! Located on the Space Coast of Florida, you can enjoy a lot of attractions, such as the John F. Kennedy Space Center, beaches, affordable living costs, great schools, and so much more.

Tampa
Tampa, one of the most beautiful and popular cities to live in, is also a city that you should definitely consider moving to for plenty of different reasons. This city is known for being one of the most affordable states in Florida, has a lot of unique art museums, is culturally diverse, and it's one of the best cities to get a degree at one of their many famous colleges and universities as well. It is also only a short drive away from Walt Disney World and Busch Gardens too.

Pensacola
Have you ever heard of Penascola, Florida? If not, we know that it is a city that you will love immediately when you see it. This city is rich in history and known for its famous deep sea explorations, and it's a great place to go fishing as well.

If you love the great outdoors, then this is one of the best cities for you to live in and move to, along with offering affordable housing, excellent healthcare, and also its low tax rates.

Fort Myers
We're sure that you've probably heard of Fort Myers, Florida, so why is it one of the best places to live in the state? There are a lot of reasons for this and they include its diversity of young families, college students, and retirees, affordable housing, and all of the recreational attractions you can take part in.

Fort Myers is also known for being home to a series of islands and a popular place to purchase a "winter home" in Florida. Go on a dolphin cruise, kayaking in the mangroves, go sailing at twilight, and so much more right in Fort Myers.
Tips for Moving to Florida from New Jersey
There is so much to consider and keep in mind when you're moving long distances. Moving from one state to the next, especially if it's on the other side of the country can be a lot to handle, but it's definitely worth it in the end. Moving to Florida from New Jersey can feel like night and day, so it's important to keep some things in mind whenever you move.

If you are moving to Florida from New Jersey, it's important to consider these tips and more when making the move!

Prepare for Year-Round Warm Weather and Humidity
One thing that you will notice right off the bat whenever you move to Florida is the weather and how much warmer it is compared to living in New Jersey. You may be wondering how hot it gets in Florida and to put it into perspective, it gets up almost 100 degrees in the summertime and winters can be at 40 degrees at the lowest. Make sure to also prepare for a ton of humidity in the summertime, which is a big difference compared to New Jersey's weather.

Celebrate More Affordable Living in Florida Versus New Jersey
One thing that you will love and appreciate when it comes to moving to Florida from New Jersey is how much more affordable it is to live than New Jersey. New Jersey is a very expensive state to live in, and by moving to Florida, you can save money on housing, utilities, groceries, transportation, and so much more. You also don't have to worry about paying state income taxes either, which puts a little bit more money into your pocket.

Know the Big Differences Between North and South Florida
You may be wondering where exactly to move in Florida and we understand that this can be one of the toughest decisions to make, but knowing the difference between North and South Florida is the most important thing to know.

North Florida is known for having colder winters and a diverse economy, while South Florida is mainly known for their tourist attractions, such as amusement parks, warm summers, a lively nightlife, and some of the most famous beaches in the state.

Get Familiar With Hurricane Safety Protocols
Something that you'll need to consider whenever you move to Florida is how prone they are to getting hit with hurricanes. Depending on what part of the state you live in, you could get hit a lot harder, so it's important to brush up on your hurricane safety skills and know what to do just in case one hits. It's also important to know how to get hurricane insurance as well in the state of Florida.

Prepare for Flat Land in Florida
Living in New Jersey for so long, you may be used to driving up and down hills, or even living on very hilly streets. Florida is known for being one of the flattest states in the country and to prove that, its highest point is only 345 feet above sea level.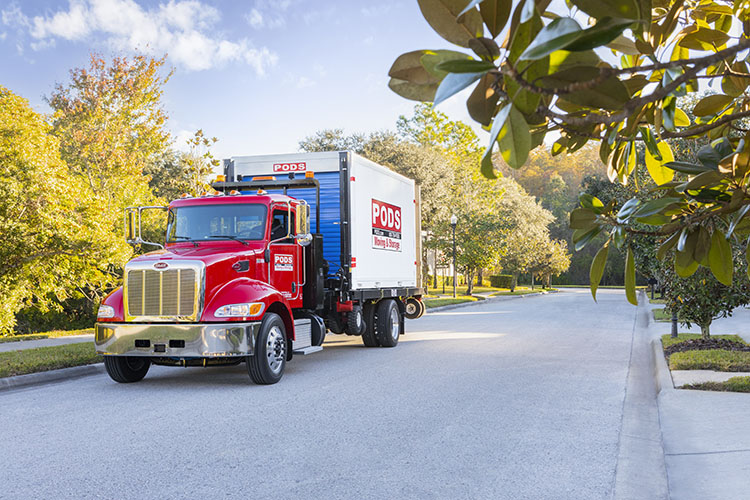 How PODS can Help with Your Cross-Country Move
It can be a complex thing moving from one state to the next, especially if it's from New Jersey to Florida. If you are looking for ways to make your move a little bit easier, then you should consider getting a PODS storage container! It's super easy to get a PODS storage container, just schedule when you want it dropped off, load it up at your own convenience, and have it delivered to your new home in Florida whenever you're ready!
Get a Quote
Choose the service you need
Comments
Leave a Comment
Your email address will not be published. Required fields are marked *