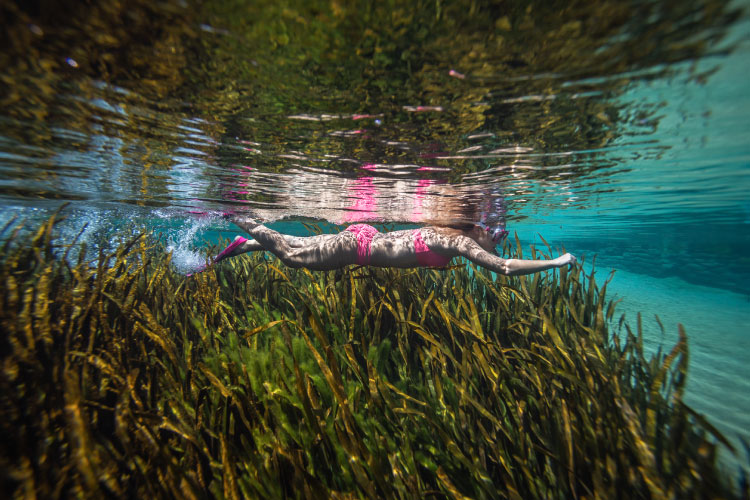 Pros and Cons of Living in Florida : Finding a Place to Call Home in the Sunshine State
It's no surprise that the
Sunshine State
is one of the
fastest-growing states in the entire nation
. From an affordable lifestyle to some of the country's most beautiful beaches, there are plenty of reasons why so many people decide to call Florida home.
Typically, a state like Florida, with such a high population to begin with, doesn't always have the highest population gains, since it would require so much of an additional influx. But from July 2021 to July 2022 alone, there were more than
22 million people moving to Florida
, which exceeded any other state in the nation.
People from all over the country choose to relocate to Florida; however, you will see a higher influx of
New Yorkers moving to Florida
to escape the colder weather and higher tax rates. Florida is also a very popular vacation spot for many families, with so many retirees deciding to eventually call it home each year.
Sounds like a no-brainer, right? We're huge fans. But just like any place, there are pros and cons of living in Florida. If you want more of a well-rounded picture before diving in yourself, you've come to the right place.
Fun Facts You Should Know About Florida
Florida gets the "Sunshine State" nickname because of its sunny climate, with an average of 237 days of sunshine per year.
Florida is the only state bordering both the Atlantic Ocean and Gulf of Mexico, which is why it's home to some of the best beaches!
The orange blossom is Florida's state flower.
With more than 8,400 measurable miles of coastline, no other U.S. state can match it, even California.
Enjoy golfing? You'll never have a hard time hitting the green with more than 1,250 courses to choose from throughout the state.
More than 50 million people traveled through the Orlando International Airport in 2022.
Greater Miami is currently the only metro area in the U.S. to border two national parks, which include the Everglades National Park and Biscayne National Park.
Pros and Cons of Living in Florida — FAQ
Q: What are the negatives of living in Florida?
A: A somewhat expensive housing market, humidity, tourists, and an influx of bugs and other dangerous animals are some of the major drawbacks when it comes to moving to Florida.

Q: Should I move to California or Florida?
A: It's important to consider your unique living situation, but if you're looking for a higher income, then California might be better than Florida. Job opportunities are abundant, but the taxes are high and the cost of living is expensive. If you're looking for a laid-back lifestyle, moving to Florida instead might provide you with the same benefits of living in CA, if not more!

Q: Why are people moving to Florida?
A: Some people move to Florida to enjoy the year-round warm weather and get away from the cold, while also not having to pay income taxes and benefiting from an affordable lifestyle overall.

Q: How much money do you need to live comfortably in Florida?
A: According to MIT, a single person living in Florida with no children should make at least $36,850 annually to live comfortably.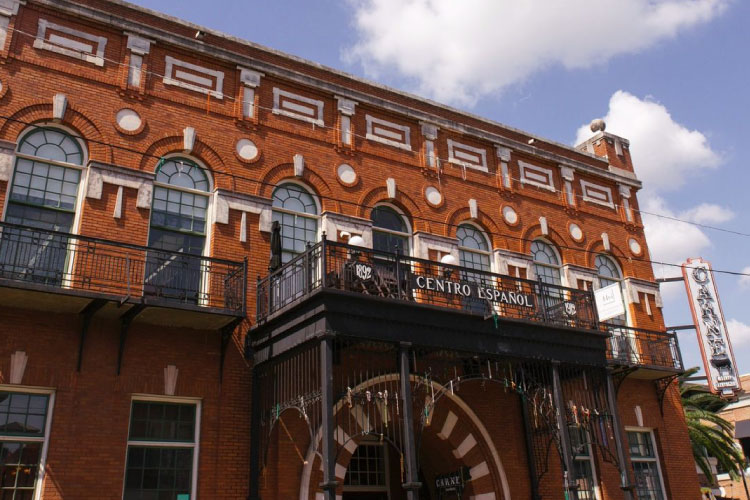 Ybor City in Tampa, Florida
(Source: Visit Florida via Facebook)
Pro: There's Lots of Cultural Diversity
The state of Florida has a rich history and vibrant culture, and its residents are drawn to its food, music, and architecture, which are heavily influenced by Cuba and Spain.
Residents are also in close proximity to historic landmarks, like the Kennedy Space Center — the location of many historic space launches — and St. Augustine, which is the oldest city in America.
Con: Florida is Full of Tourists
Although Florida is known for its numerous attractions, that's also a bit of a downside for residents, due to the influx of tourists. It makes finding a parking spot hard, but it can also lead to overcrowding, depending on where you live (learning to avoid the Disney holiday crowds is basically how locals say "welcome home").

You'll quickly become accustomed to "snow birds," and you'll know when they're in town just by driving down the road.
Pro: Sports Enthusiasts Have a Lot to Choose From
The state of Florida is known for its love of sports, with several professional teams in the state, including the NBA's Miami Heat, the NHL's Florida Panthers and Tampa Bay Lightning, the NFL's Miami Dolphins, Tampa Bay Buccaneers, and Jacksonville Jaguars, and the MLB's Miami Marlins and Tampa Bay Rays.
These teams have created a supportive and passionate fan base, and they often attend games and rally to show their appreciation. Championship season in Florida is always a fun time, and you'll never have a problem finding a restaurant to catch the game.
And the field pro sports aren't the only show around. Daytona, Florida is also home to NASCAR races and the Daytona 500. Homestead in South Florida also hosts an annual NASCAR race. If you're more of an IndyCar fan, though, the St. Pete Grand Prix happens every March on the state's west coast.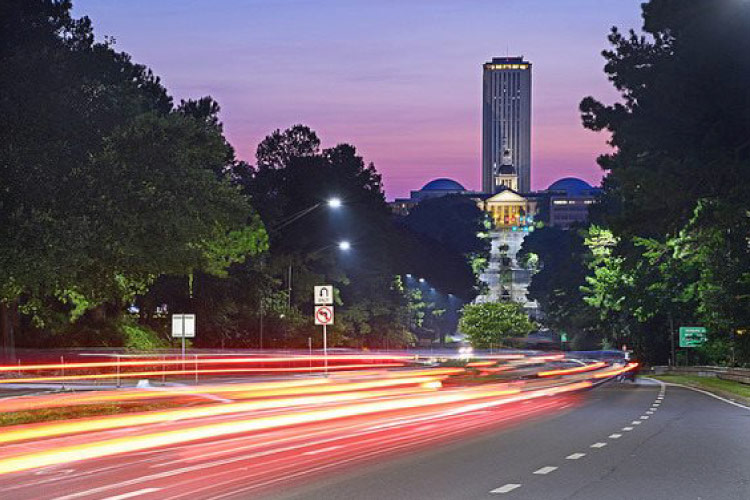 Tallahassee, Florida
(Source: Visit Florida via Facebook)
Con: Public Transportation Is Lacking
Unfortunately, Florida isn't as accessible as other states when it comes to public transportation. Some college towns like Gainesville have strong bus routes, but for the most part, it's considered a driver's state, and you're a bit limited in your travel options.
Some senior living communities, such as Beach House, provide transportation for their residents, and some cities offer different travel options for disabled individuals, like the JTA paratransit service. Other tourist areas like Orlando offer shuttles between popular destinations, but it's hard to get around without a car outside those areas.
Pro: There's No Income Tax
If you're not happy with the amount you pay in taxes, moving to Florida could be a great solution. The Sunshine State doesn't have an income tax, and it also has the lowest sales tax in the nation at 6 percent.
The no income tax law makes Florida a popular destination for small business owners, in particular.
Con: Insurance Rates Are High
The state is among the most expensive for auto insurance, and because of Florida's geographic location, natural disasters have contributed to high home insurance costs.

Homeowners in Florida pay nearly four times higher annual premiums on admission than the national average, with a heavy reliance on reinsurance. (Think of reinsurance like insurance for insurance companies.) These firms have hiked their premiums up 30 to 40 percent in recent years — especially with looming hurricane threats — and the market is taking the hit.

Renters aren't facing quite the same issues, though. Rates are only about 3 percent higher than the national average here, meaning you'll pay an average of $152 a year rather than $148.

Adventure Island water park in Tampa, Florida
(Source: Busch Gardens Tampa Bay via Facebook)
Pro: Residents Can Get Special Discounts
Florida residents can enjoy various perks when it comes to visiting the state's top attractions. Among these are discounts on admission to parks like Universal Studios, Busch Gardens, and even Walt Disney World.
Retail establishments and restaurants in Florida offer bargains to encourage locals to support the state's economy. Those who present a valid driver's license or ID at the time of purchase can get discounts in various areas. Disney annual passes are also a Florida resident exclusive (except one tier), so you'll be able to take advantage. Hot dog!
Con: Average Home Prices Are More Than the National Average
Compared to the national average of almost $349,800, Florida's average home price is a bit more expensive at almost $392,300. While this price is certainly a lot more affordable than in other states like California, the housing market (particularly in more populated regions like Fort Lauderdale and Miami) can get quite pricey.

Certain areas in Florida, like Saint Petersburg, are more affordable than Miami, but they still offer many of the same great amenities. Pros of living in Saint Petersburg include easy access to Tampa, close proximity to beaches, delectable dining options, and a diverse arts and culture scene. If you want to escape the tourist scene altogether, small towns in Florida offer even better rates of average home prices.
Pro: The Cost of Living is Attractive Overall, Considering Its Perks
While certain factors like the housing market may be quite expensive in Florida, the overall cost of living is just slightly higher than the national average. The national cost of living index is 100, while Florida's index is 103.1.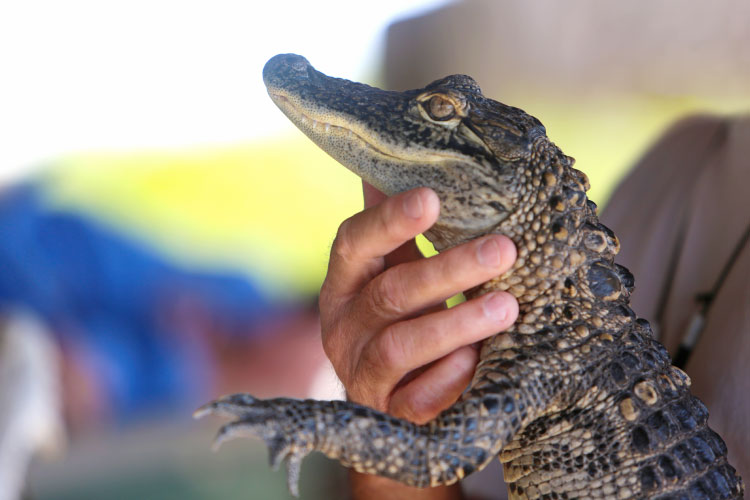 Con: Natural Wildlife Can Get Scary
Florida's subtropical climate is the perfect hotbed for biodiversity. This means beautiful nature, but risk as well. Did you know there are over 40 species of snakes in Florida? Only a few are venomous, but it's still important to remain on the lookout when you're walking outside. Definitely avoid walking barefoot outside!
Besides snakes, you'll also be living in close proximity to other species like alligators. They're not known to be aggressive toward humans, but it's always better to be safe than sorry. They can run at speeds of almost 25 miles per hour, so ignore the people who tell you to run in a zigzag away from them.
Mosquitoes, ants, and palmetto bugs are also something you're going to encounter, no matter how hard you try. Palmetto bugs aren't as gross as they might seem, though. Unlike roaches, having one in your home isn't going to point to a larger problem — it just comes with Florida living.
Pet owners: Be sure to keep an eye on your furry friends. Bufo toads that secrete a deadly toxin live in Florida, and steer clear of bodies of water that you can't see through. Gators are everywhere and have been known to go after pets.
Pro: It's a Gardening Paradise
Florida offers fertile soil, warm weather, and long growing seasons that are ideal for cultivating various crops. Residents can enjoy gardening in this state.
Among Florida's most popular vegetables and fruits are tomatoes, peppers, and strawberries. Some varieties perform better than others, depending on the soil and climate in the region where they are planted.
Con: There's Hazardous Weather
Although tropical weather can attract some people, it does not always mean a favorable environment. Florida is prone to hurricanes, storms, tornadoes, and floods, and it can be hard to live there during those particular seasons. Luckily, most of the state's infrastructure is built to withstand hurricane-force winds. Flash floods and water damage can be incredibly dangerous, and more unpredictable, so we advice you research your potential home's flood zone ahead of time.
Most insurance policies come with a hurricane deductible, and you'll quickly learn about what needs to be in your hurricane kit.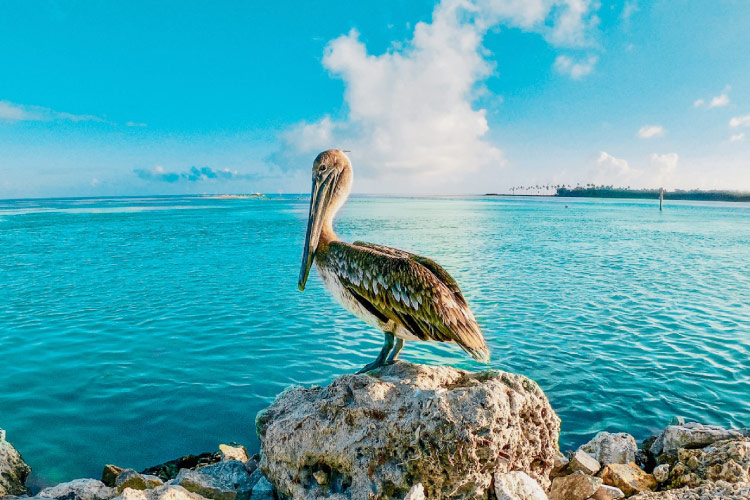 (Source: Robbie's of Islamorada via Facebook)
Pro: You Can Easily Admire the Gorgeous Flora and Fauna
Florida is a beautiful place to visit if you love nature. Its diverse landscape, which includes forests, wetlands, swamps, coral reefs, and beaches, provides numerous habitats for different animals and plants.
Among the most popular flowers in Florida are the lantana, hibiscus, and blue daze. The state also has numerous tree species that provide important habitats for wildlife and much-needed shade for passersby. Florida also has plenty of birds, like herons and pelicans. If you're lucky, you can even catch a glimpse of dolphins while you're on the beach! The Everglades is another beautiful destination with plenty of wildlife to experience and explore.
Con: There's No More Changing of the Seasons — Sort Of
Seasons changing in Florida can be split into two categories: Hurricane season (June through November) and then the time mornings and evenings are below 80 degrees (December through May). If you're a fan of snow, springtime blooms, and colorful leaves in the fall time, then moving to Florida may get a little sad for you as the seasons change.
Florida is known for its mild climate throughout the year, as it only gets slightly colder in certain parts of the state (you might get to experience frozen iguanas, though). If you prefer experiencing all four seasons every year, Florida might not be the ideal place for you. Summer temperatures can reach 90+, and with heavy humidity, it can be downright nasty to go outside for too long.
Pro: You Can Enjoy the Best Beaches in the Country
The state of Florida is known for its beautiful beaches, as it's home to some of the world's best-known beach destinations. This is one of the major reasons why people are moving to Florida! Some of these include the Gulf Coast's sugary sand and Miami's Spring Break shenanigans. A few family-friendly beaches include Panama City Beach, Clearwater Beach, and Palm Beach.
Besides its natural beauty, Florida's top beaches also offer a variety of recreational activities, which include boating, fishing, and swimming.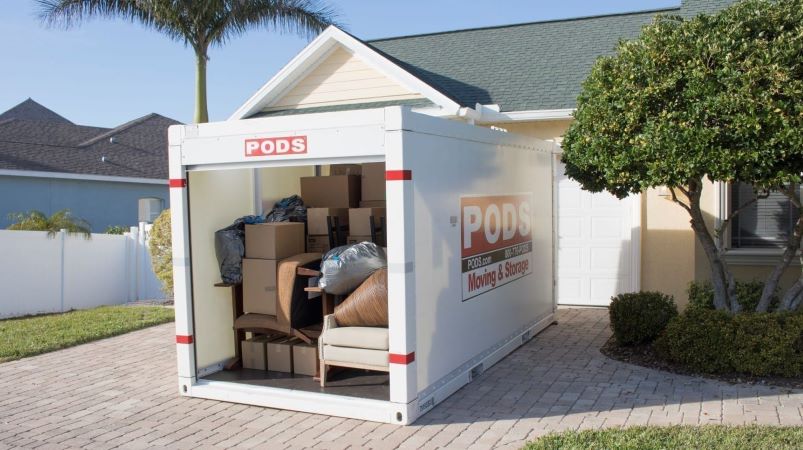 Start Your Journey to the Sunshine State With PODS Today
When looking for the next place to call home, you will always encounter drawbacks, no matter how great the area seems to be! Life in Florida entails lots of warm, sunny weather, lots of beaches to explore, fun things to do, and a very attainable cost of living overall.

However, the weather can be a negative thing for those with health issues, and it also provides the possibility of natural disasters like hurricanes, tornadoes, and more. Tourists also provide a bit of a burden when an area is already populated enough, but at least residents get to reap the benefits of those special discounts! Overall, while there are some disadvantages, the benefits of moving to Florida are certainly enough to draw in numerous new residents each year.

Whether you're eager to pack your things and move to Florida right now, or you just want to start down the road of moving to Florida, PODS can help you with any move. They will deliver a moving container to your doorstep, where you can load and pack it on your own schedule. And no matter what size container you choose, one month's worth of storage is included in the deal.
Get a Quote
Choose the service you need
Comments
Leave a Comment
Your email address will not be published. Required fields are marked *