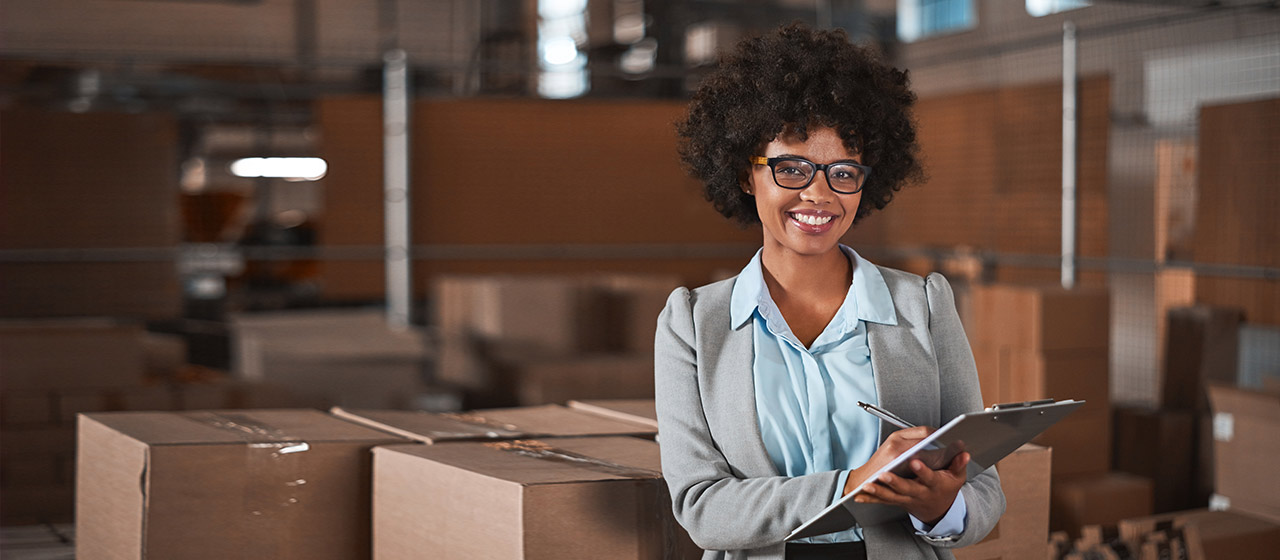 PODS Retail Storage Solutions
Portable container solutions for inventory management, curbside pickup centers, remodeling projects, and more.
Containerized Solutions for Retailers
PODS containers can be conveniently placed curbside to a brick-and-mortar store, allowing for an easy and limited human-to-human contact pick-up option for customers to claim their online orders from retailers with an e-commerce storefront.
Optimize your floor space back into revenue-generating merchandise displays by storing excess inventory and fixtures in PODS containers, which can be kept on-site at stores or at an indoor PODS Storage Center.
Our containers can be
used for facility management
needs since they are secure and portable, and flexible to store on or off-site. They also can transport inventory, fixtures, and displays to other locations with peace of mind thanks to our low damage claim rate.
Is contactless pickup and experiential retail a focus for you? PODS containers are ultra-secure, portable, and scalable — making them ideal to use as curbside pickup centers or as branded pop-up stores.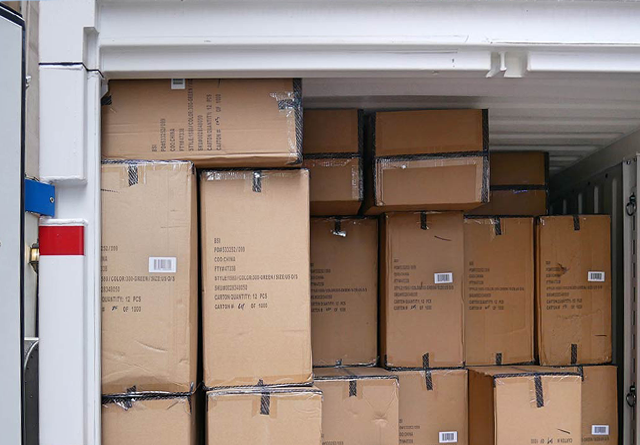 On-Site Storage
Keep a PODS container just steps outside brick-and-mortar locations to store excess inventory. Here are a few items you can store inside a container:
· Clothing
· Furniture
· Electronics
· Auto parts
· Dry foods
· Yard maintenance equipment
· Layaway goods
· Back-office items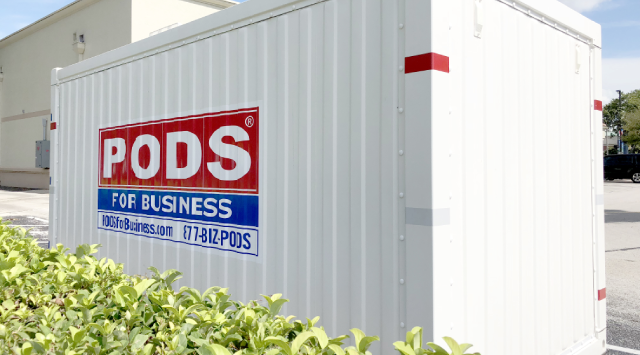 Remodel & Rollout Storage
We offer both on and off-site storage solutions to help minimize disruptions when stores are opening, closing, renovating or moving. PODS containers can keep inventory, equipment, and fixtures protected while your store(s) undergo major changes.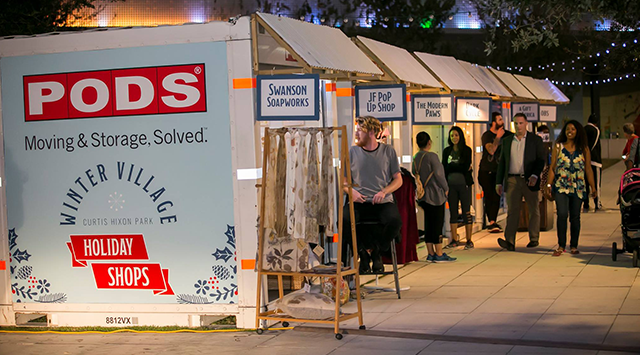 Containers as Pop-Up Shops
Transform PODS containers into pop-up stores for a creative way to reach new customers, while incorporating experiential retail into your brand marketing. The simple style and construction of containers make them an ideal canvas for branded alternative storefronts that people will want to visit and share on social media.
Contact Us for Pricing
PODS Provides Retail Solutions that Work
PODS Success Stories with Retailers
Get a Quote for PODS Business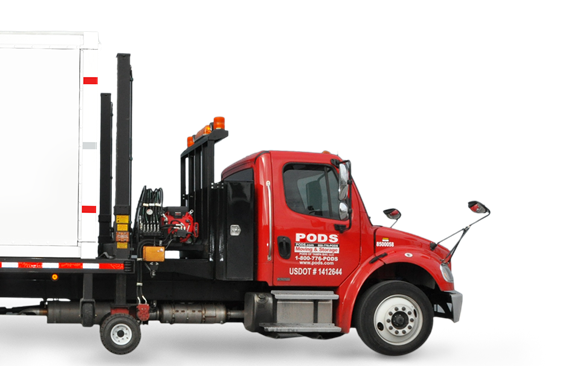 Choose the service you need