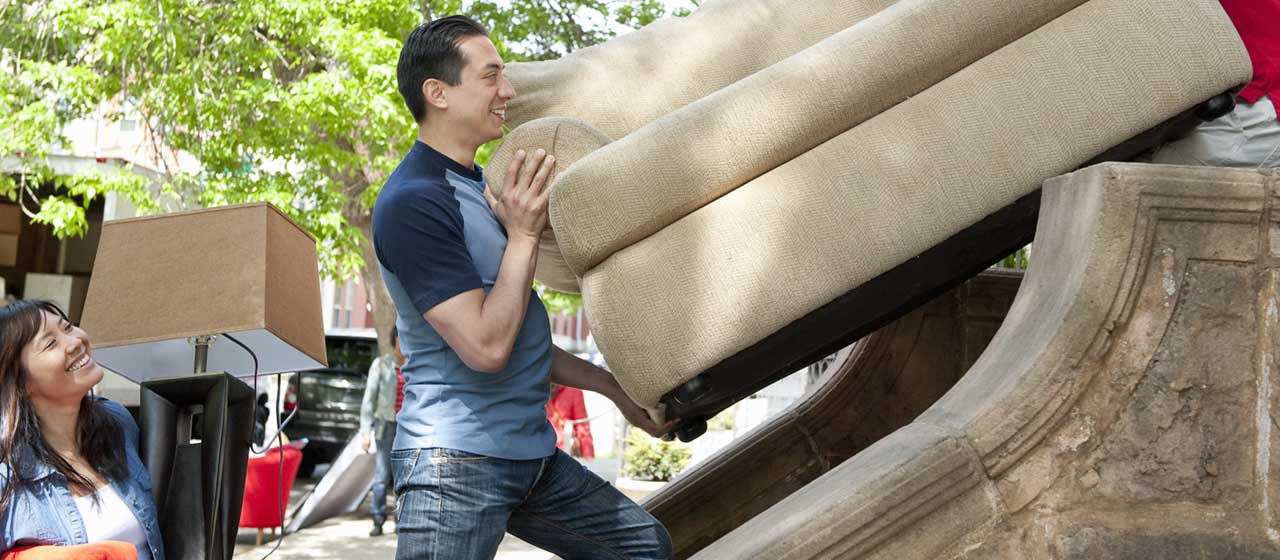 PODS City Service: Now available in Toronto
Moving in the Greater Toronto Area? PODS City Service offers a convenient way to ease the stress of moving in our busy urban area.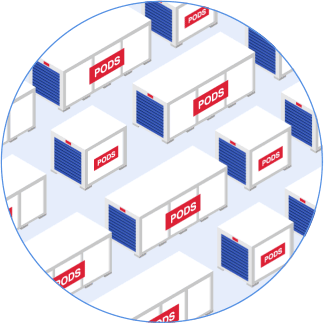 This may take up to 30 seconds.
We're searching over 200,000 containers to find you the best price.
Toronto Moving and Storage the way you need it@Model.Title.HeadingType>
We take care of the driving
No need to worry about driving a huge rental truck through chaotic city streets or in the winter. In most cases, we also take care of parking and deal with permits or HOA regulations for you.
Reduced risk while loading and unloading
Your PODS driver stays with your container while you're loading and unloading, helping you avoid tickets and watching over your belongings.
Flexible urban moving and storage solutions
We can store your container at our Toronto area PODS Storage Center when:
You need to move out fast but can't move in yet
You're downsizing and don't have room for all your stuff
You want to take your time looking for your next place
Toronto moving experts
Keep surprises to a minimum with local drivers who know the ins and outs of navigating our busy streets, as well as parking and loading regulations in the Toronto area. What could be more convenient?
How Toronto PODS City Service Works
We Come to You
We bring your sturdy, steel-framed portable container on a truck at your scheduled time and stay 4 hours for loading. If you need more time, no worries – we can charge by the hour.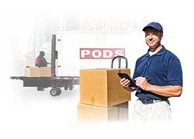 You Load It
Our lift allows for convenient ramp-free loading. It carries you, your helpers, and your belongings to and from your container, which stays on our truck.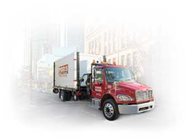 We Move It
When your container is loaded and ready to go, we'll hold onto it until you're ready to move into your new place.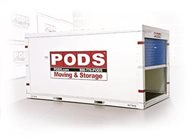 Or Store It
Store your container for as long as you need and get easy access to your stuff while it's in our secure Storage Center.
Customer Reviews: PODS City Service
"I appreciated that it allowed me to be flexible with my time. I wasn't stuck with the hours of a storage facility and didn't need to rent a truck and do everything in one day. I moved in December so this was important since I didn't know what the weather would be like."
"Every aspect was awesome. The drivers were friendly and you could tell they loved their jobs. The people on the phone for changing things to my account (date changes and such) were super thorough and friendly. Keep doing what you're all doing, amazing overall experience from start to end."
"I was extremely satisfied with the condition of my items after pickup. I had items stored much longer than anticipated (9 months) and was very impressed by the condition of the contents. I packed in January and picked up in September. Season extremes in Canada. Everything was dry, there was no mustiness or dampness. Packing boxes showed no fatigue from temperature fluctuations. And there was no shifting from transportation."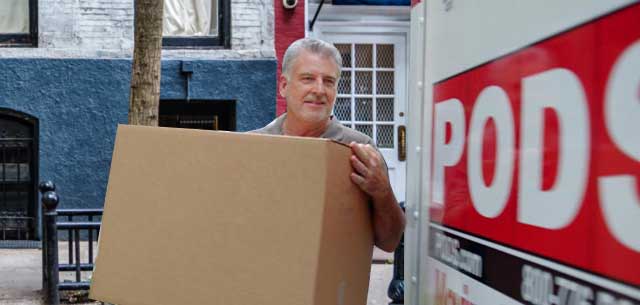 Optional Hourly Labor help to load and unload fast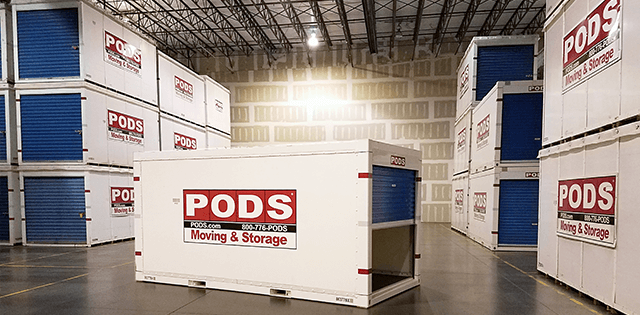 Storage you only have to load and unload once
If storage is part of your move, PODS City Service saves you a lot of work because you only need to load and unload your container one time. With typical storage, you rent a truck, then load the truck, then drive it to the storage unit, then unload it into your storage unit. Then when you're ready to move in, you'll have to repeat all that in reverse. Whew.
Toronto Moving Resources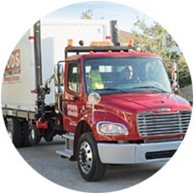 Moving Checklist
Even with a local move there's still a lot to manage. Stay in control and on track with this detailed week-by-week
moving guide
.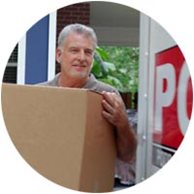 Packing and Loading Video & Tips
Watch, read, and learn
how to pack and load like a pro. You'll find out how to maximize space, while minimizing the risk of damage to your belongings.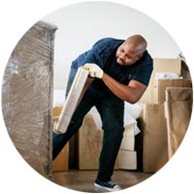 Hourly Packing and Loading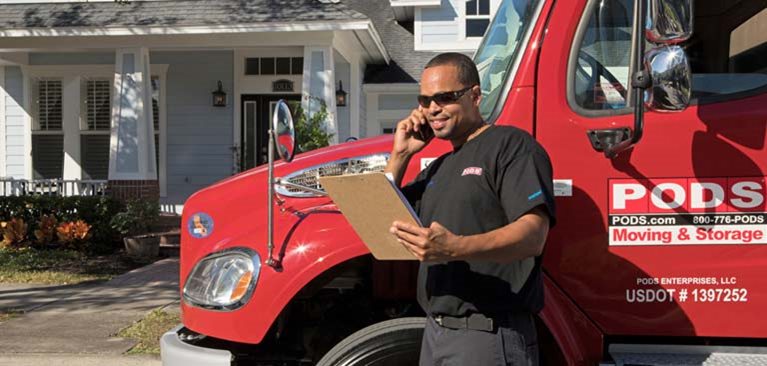 Please Note
Due to government regulations, PODS drivers cannot assist in carrying your items, but if you need help, we'll be happy to connect you with Toronto packing and loading companies.
Let's Get Started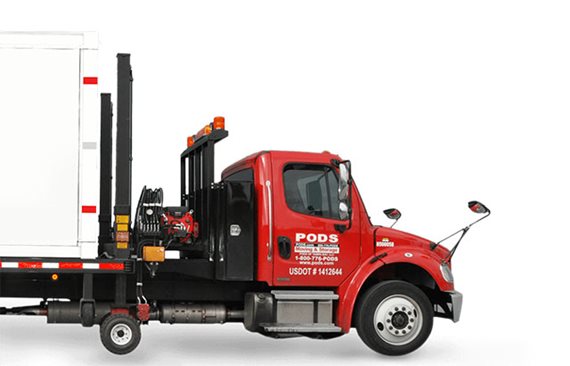 Choose the service you need