PODS® and Utility Concierge Partner to Provide Customers a More Convenient Moving Experience@Model.Title.HeadingType>
-- Partnership will offer Utility Concierge customers access to PODS' moving and storage solutions, including special discounts --
CLEARWATER, Fla. (July 13, 2022)
–
PODS Enterprises, LLC
, the industry leader in portable moving and storage solutions, and
Utility Concierge
, a service that helps movers easily schedule and set up utilities in their new home, are pleased to announce a nationwide partnership. This new partnership will connect Utility Concierge customers to PODS' moving and storage solutions and special discounts.
Utility Concierge provides customers with a personal concierge who identifies the best options for home services, including internet, satellite and cable TV, home security, and city utilities and electricity. Utility Concierge then schedules installations so customers can focus on other parts of their move. While Utility Concierge covers getting customers settled with their new home services, PODS can expertly assist with their moving and storage needs. Both companies work to provide a great moving experience and a sense of control in what often feels like an uncontrollable situation.
"The partnership between PODS and Utility Concierge is an exciting way to connect Utility Concierge customers with PODS' various moving and storage solutions," said Irfan Bojadzija, Vice President, Partnerships. "As Utility Concierge's customers begin their search for a reliable moving service, Utility Concierge points them to us for assistance. We want to be a resource to help streamline and support their customers' needs during a move. From start to finish, PODS and Utility Concierge, together, can provide a greater level of convenience and flexibility during the relocation process."
Utility Concierge customers across the country receive a 10% discount from PODS on initial delivery, first month's rent, and long-distance transportation. Together, PODS and Utility Concierge offer their customers a comprehensive moving experience.
"It's exciting to partner with another innovative company that is making moving easier," said Jeff Brown, Marketing Director for Utility Concierge. "We both share the goal of elevating each client's moving experience."
About PODS Enterprises, LLC

A moving and storage leader for nearly 25 years, PODS offers flexible, personalized solutions tailored to our customers' unique needs. When PODS pioneered
portable storage
in 1998, we introduced the world to a new way of thinking about moving and storage, with unlimited time, control, and flexibility. Today, PODS provides residential and
commercial
moving and storage services in the U.S., Canada, Australia, and the UK. The PODS network has completed more than 1.4 million long-distance moves and over 6 million initial deliveries. Whether it is a long-distance or international relocation, across-town move, or renovation project, PODS provides customers with a personal moving and storage team ready for any situation. To learn more, visit
PODS.com
.
About Utility Concierge

Utility Concierge is a revolutionary service for connecting utilities and home services like TV, internet phone, home automation and security. The company's no-cost, white-glove service provides clients with a personal concierge to customize a whole-home connection plan, place orders and schedule installations for each service—all with a single point of contact. Since its founding in 2009, the company has been dedicated to surpassing great customer service, setting the bar at providing a mind-blowing client experience. Utility Concierge is one of the fastest growing companies in the U.S., ranking #63 for Inc. Magazine's list of fastest growing companies in the Southwest.
Contacts
:
Trent Brock
PODS Enterprises, LLC
pressrequest@pods.com
Jeff Brown
Utility Concierge
jeff.brown@utilityconcierge.com
Let's Get Started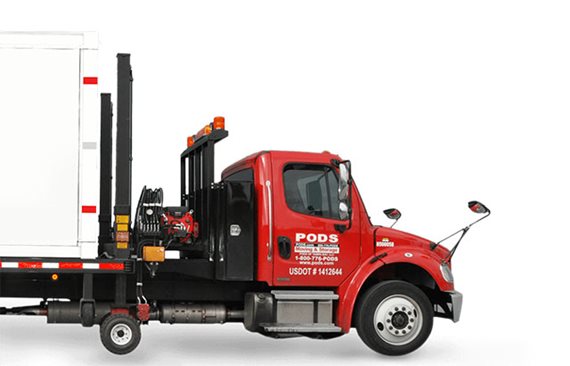 Choose the service you need