Take advantage of our limited time offer. Enter promo code HOLIDAY25 to save up to 25%.
See offer details
.
PODS® Helps College Students Displaced by Coronavirus Outbreak@Model.Title.HeadingType>
-- Moving and storage leader assists college students asked to go home due to coronavirus outbreak --
CLEARWATER, Fla. (March 18, 2020) – As the world faces a period of uncertainty due to the coronavirus (COVID-19) outbreak, PODS Enterprises, LLC today announced its commitment to helping college students who are leaving campuses mid-semester as a precaution.
In the United States and Canada, PODS is offering a special, limited-time offer of 10% off each month's container rental for up to six months, 10% off initial delivery, and 10% off transportation charges for long-distance moves within its vast network of 43 states, the District of Columbia, and six Canadian provinces.
With the flexibility and convenience of PODS, students can avoid renting a truck and driving back and forth to a storage facility. A sturdy, steel-framed, weather-resistant PODS container will be delivered to them. Once loaded, their portable container is kept in a secure PODS Storage Center, or moved locally or across the country.
"Here in North America, with little to no notice, college students are being asked to leave campuses," said John Koch, President and CEO of PODS. "As all of us navigate through the COVID-19 outbreak one day at a time, the biggest unknown is, when will these students get to return? With our easy moving and storage solutions, students can store their belongings for as long as they need so they can focus on what really matters: getting home safely and staying healthy."
To take advantage of this special offer, visit PODS.com to request a free quote. It applies to new customers through April 30, 2020, and is subject to availability.

To help students store their belongings and go, PODS is teaming up with Hertz to promote that the car rental company is lowering its minimum age to rent a vehicle to 18 years old and waving its young renter fee to make renting a car easier for young drivers now through the end of May. For more information and to reserve a vehicle, visit Hertz.com.

About PODS Enterprises, LLC
PODS offers moving and storage the way you need it done, with unlimited time, space, and control. When PODS pioneered portable storage in 1998, they introduced the world to a brand new, flexible way to move and store. Now an industry leader, PODS currently provides residential and commercial services in 43 U.S. states, Canada, Australia, and the UK. To date, the PODS network has completed more than one million long-distance moves, four million initial deliveries, and has over 220,000 PODS containers in service. To learn more, visit PODS.com.

Contact:
Trent Brock
PODS Enterprises, LLC
pressrequest@pods.com
Let's Get Started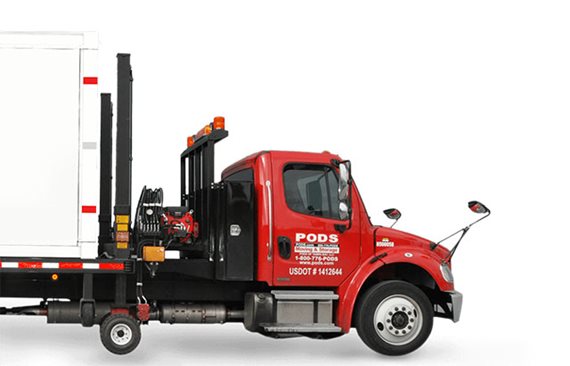 Choose the service you need